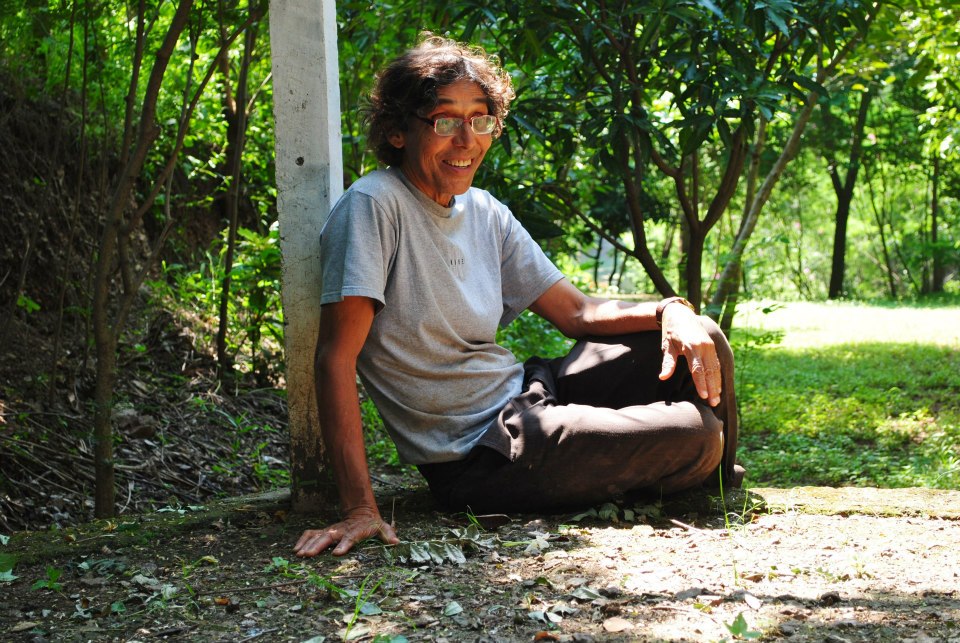 Dr. Ram Kataria has dedicated 12 years of his life in converting a barren patch of land in the parched interiors of Maharashtra into an oasis using innovative and indigenous
Dr. Ram Kataria has dedicated 12 years of his life in converting a barren patch of land in the parched interiors of Maharashtra into an oasis using innovative and indigenous methods of conservation and sustenance. What's more, he has many more ideas for inclusive growth including the creation of a school for rural change-makers. Meet the man with boundless energy and infinite vision.
For decades, Dr Kataria had a comfortable medical practice and a beautiful home in Manchar, off Pune. But when his two sons moved out and found their own feet, he started planning on acting on an issue that had long troubled him. He had always been close to nature, and passionate about gardening. But at the same time, he was disturbed by the environmental legacy his generation is set to leave behind for posterity. He decided to sell his house and relocate to a place where his vision for change could take shape.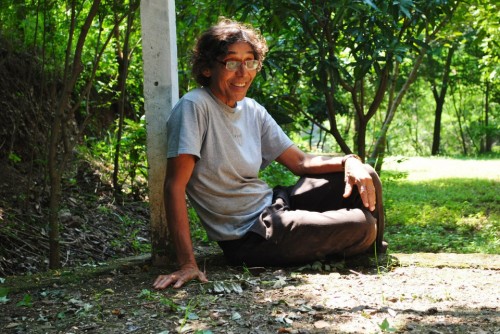 The shift happened in 1999. Dr Kataria bought out tracts of land owned by family members and partners, and ultimately had to his name an expansive, bone-dry patch that covered 100 acres in Kadus gaon in Taluka Rajgurunagar, about 50-odd kilometers from Pune. He still recalls being called "crazy" by friends and family alike when he let go of his home. "But my madness is my strength," he chuckles.
More than 12 years have passed since The Gandhians Farm first started taking shape. Dr Kataria conceptualised the look and landscaping of the place, and roped in the labour of villagers living around. Together they spent countless hours in mud and sunshine, planting and nurturing the over one lakh trees and plants that stand there today. Some of these villagers have built humble homes inside the farm. Depending on the season, 50-70 people could be working in the farm at the same time. The untiring doctor himself is on the ground at 6am daily, and walks around the sprawling farm, planting more saplings, watering the plants, clearing stray twigs from the many narrow paths that criss-cross the farm, and chiding the people around him for littering.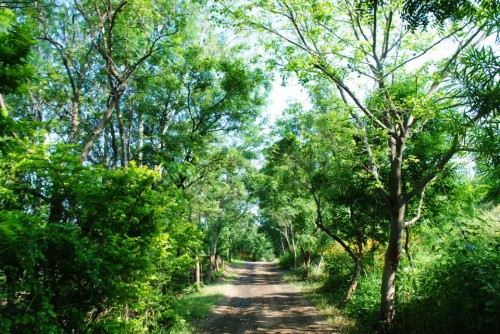 Though the most obvious change is the farm itself, the impact of what Dr Kataria has started is more widespread, and multi-pronged. The Gandhians property's heart is in conservation, not just of the environment, but of the human resource too. Says Dr. Kataria,
It is important to harness the local human energy. People who stay in the rural areas are the true producers, and we need to develop ways to keep them here and not migrate to the cities. We need to give them jobs, build their confidence, and help inspire and hone interests.
He sums up his vision in six words – Swaccha (clean), Sundar (beautiful), Green, Sajala (redolent with water), Sashakt (self-sustaining) and Anandi (happiness).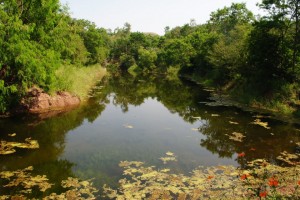 The Gandhians Farm is remarkably self-sustaining in terms of its water usage, well provided by its 11 rain-fed mud dams. Most of the close-to-100 species of plants in the farm are carefully selected local species, with other additions from outside being fruit trees like papaya and sitafal. Some trees have been planted to provide nesting grounds for an interesting number of birds. Water is a precious commodity in this area with 800mm of average annual rainfall, and an excruciating number of hours of electricity load-shedding. Water conservation is therefore paramount – the farm uses a drip irrigation system, and re-uses as much water as possible. "You don't need to employ major expertise to conserve; simple, local techniques are just as effective," says Dr Kataria.
As the farm gradually found its feet, Dr Kataria realised that people need to come in and see what is possible. So, when the Pune-located, community-based travel company Black Swan approached him with the idea of a day-trip, he was thrilled. "It makes me glad, that young people are interested in knowing about this." Six years ago, his son Anand initiated the building of an eco-friendly resort called Ananda Valley within about a third of the area of the farm. This place offers eco walks across the farm, and has attracted a steady influx of people every week.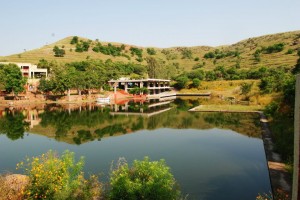 But Dr Kataria's boundless energy is the beating heart of this place. The soft-spoken doctor can hold forth on subjects ranging from the sad state of Indian rural health, to Anna Hazare, to Bollywood – all in the course of one conversation. Apart from running the farm's activities, Dr Kataria continues to practice medicine three days a week in Manchar. He has been a family physician for 45 years, and harbours a deep interest in the subject of psychology.
In the midst of all this, a new idea has managed to take hold of his conscience. "I want to help build a grameen vidyapeeth where anyone who has an idea for change can come and learn how to realise it. The vidyapeeth will have people who will assist every prospective change-maker with know-how and constant guidance," says Dr Kataria.
The most critical aspect of this project is of finding the right spot to build the vidyapeeth in – a preferably hilly area, with a 200 acre spread close to the tehsil. "The cities have all resources readily available to them, and the city-dwellers have no time to spare. They don't need us! The change has to begin in the rural interiors of our country, and villages need to be made viable. This will not be an organisation, but a movement. It will utilise the expertise of retired people and help address the root cause of all social problems," Dr Kataria says.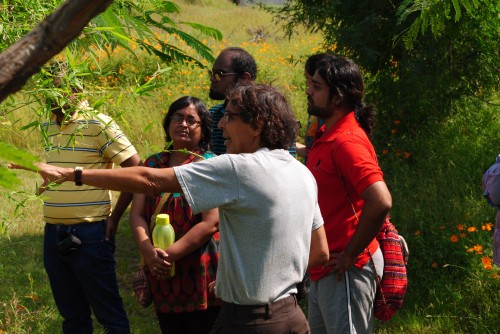 This change-maker is always on his toes, always willing to learn, and will always remain an inspiration. "As citizens, the changes that we wish to see around us, must reflect in our personalities as well," he always likes to say.
Photos Credit: Shruti Nambiar
Black Swan
is a Pune-located, community-based travel company which aims to make positive thinking a habit instead of a rarity. It has recently embarked on the 'Changemakers' series of day-trips, whose aim is to to find and celebrate the work of those gritty people who have dedicated their lives to bringing about change in their surroundings.
We bring stories straight from the heart of India, to inspire millions and create a wave of impact. Our positive movement is growing bigger everyday, and we would love for you to join it.
Please contribute whatever you can, every little penny helps our team in bringing you more stories that support dreams and spread hope.