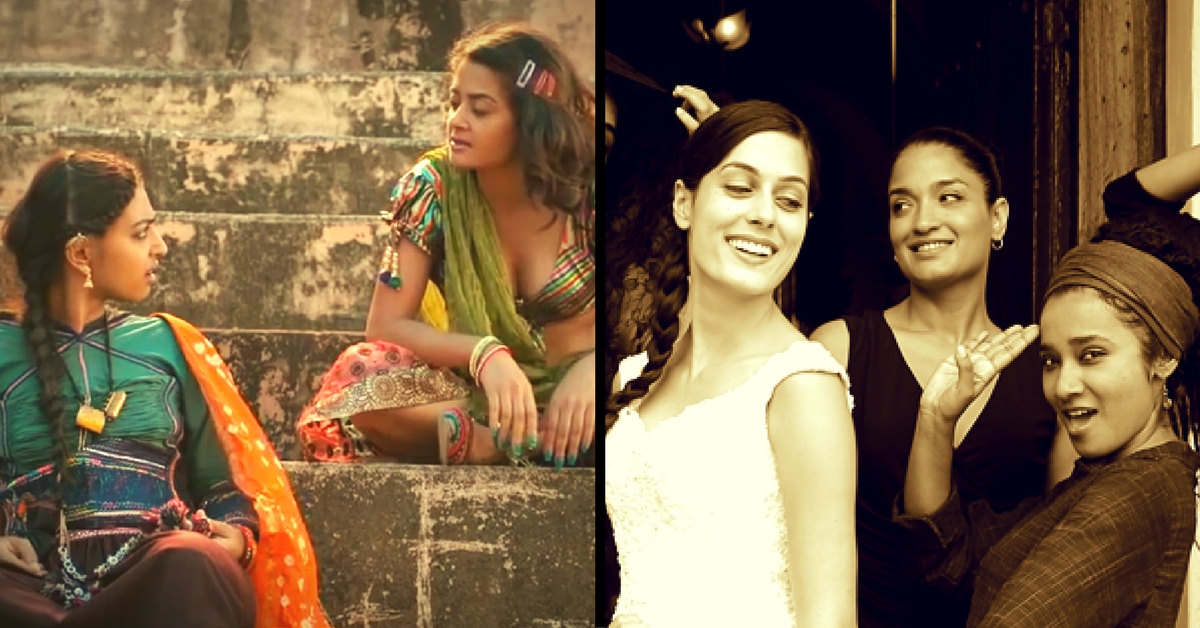 The theme of the festival is female empowerment. Here is a list of films with women centric and other narratives that tackle serious social issues.
The Indian Film Festival Melbourne, an initiative of the Government of Victoria, will be organised at the Melbourne Recital Centre from August 11th – 21st .The festival will feature master classes with renowned Indian film personalities (such as Rishi Kapoor and Richa Chadda) and 50 film screenings in 17 languages across four Melbourne venues. Besides these rich offerings, the festival will also see the world premiere of Ashutosh Gowariker's epic adventure-romance Mohenjo Daro, starring Hrithik Roshan and Pooja Hegde.
The theme of the festival is female empowerment. The following is a list of films with women centric and other narratives that tackle serious social issues. These films will be screened at the festival.
Parched:
Directed by Leena Yadav
This year, the festival opens with the Leena Yadav-directed film Parched, which has Radhika Apte as one of the leads. Talking about the film, Leena said to Indian Express: "Parched is my reaction to a misogynistic society that treats women as objects of sex, where their greatest role is to serve men. Giving my women characters a voice that observes, absorbs and reacts was what drove me to write this drama about ordinary women who are driven to extraordinary ends. It is a huge honour to be the opening film at MIFF. This is also because the journey of Parched started in Australia. I was on a jury of a festival in Brisbane and that is where I started writing Parched."
The film traces the lives of 3 women whose happiness is obstructed by the men in their lives – one is a widow, the other is a wife and the last one is a prostitute. These women are frequently starved for tenderness but the affection they have for each other makes the movie uplifting.
Rajkahini
Directed by: Srijit Mukherji
It would an injustice to call Rajkahini a Partition film, simply because it is so much more – it is about women negotiating and retaining a private space they claim as their own. Set in a brothel, it tells the tale of women who are doubly marginalised and fighting a separatist state because the land parcel on which their brothel is built falls on the border separating India from the erstwhile East Pakistan. The critically acclaimed director, Srijit Mukherji, made the film and it stars Rituparna Sengupta in the lead role as the no-nonsense 'Madame' of the brothel.
A Girl in the River: The Price of Forgiveness
Directed by: Sharmeen Obaid-Chinoy
After the recent murder of Pakistani model Qandeel Baloch, the oft-ignored cruel practice of honour killings has been brought back into focus by global media. Girl in the River, an Oscar winning documentary directed by Sharmeen Obaid Chinoy, is a heart wrenching tale of what could happen in a country where women are killed for falling in love. The true story tells the horrifying tale of Saba who is shot in the face by her father and uncle and then dumped in a river, all because she wants to run away with her fiancé instead of marrying her uncle's rich brother-in-law.
Saving Face
Directed by: Sharmeen Obaid Chinoy & Daniel Junge
This film fetched Pakistan its first Oscar for Best Documentary. This 40-minute film feels like a swift punch in the gut because of the power of its narration. Saving Face follows the lives of acid attack survivors who've been ostracized by society as well as by their own families.
The director's choice of narrators is very interesting – there is the doctor who leaves his comfortable job in London to help acid attack survivors, the lone woman member of Parliament who pushes for a life-long sentence for attackers and gets the bill passed unanimously, and of course the survivors, who've been told by their families to tell the media that they attacked themselves.
Silence in the Courts
Directed by: Prasanna Vithanage
Award winning filmmaker Prasanna Vithanage decided to make a documentary about a case that shook the courts in Sri Lanka in 1996, where 2 women accused a sitting judicial magistrate of sexually assaulting them. The murky details of the case emerged after a Sinhalese daily Ravaya ran the story of this corrupt judge who exploited the gullible women since their husbands' case was being presided over by him. The 57-minute documentary is peppered with various storytelling styles, including an animated dramatization, which is backed by various court records, newspaper clippings, interviews with journalists and lawyers, as well as transcripts from the cross examination of witnesses.
Angry Indian Goddesses
Directed by: Pan Nalin
Veteran indie filmmaker Pan Nalin, who has written hits like Samsara, decided to make a female-buddy film about Indian women for mainstream audiences, and it became the breakout hit of December 2015. It tells the tale of seven feisty girls who meet up in Goa to attend a wedding and somehow manage to reverse the stereotypical assumptions of how 'proper women' should behave.
Kothanodi (The River of Fables)
Directed by: Bhaskar Hazarika
Kothanodi is a film made from a collection of popular bedtime tales in Assamese and is immensely frightening in the way it creates a magical if highly unsettling world.
The dark and macabre tales command attention for posing radically disturbing questions about motherhood and forced marriages. There is a powerful suggestion that witchcraft is behind it all, since the odds are heavily weighed against the women who are often portrayed as cruel mothers or sorceresses.
Like this story? Or have something to share? Write to us: contact@thebetterindia.com, or connect with us on Facebook and Twitter (@thebetterindia).