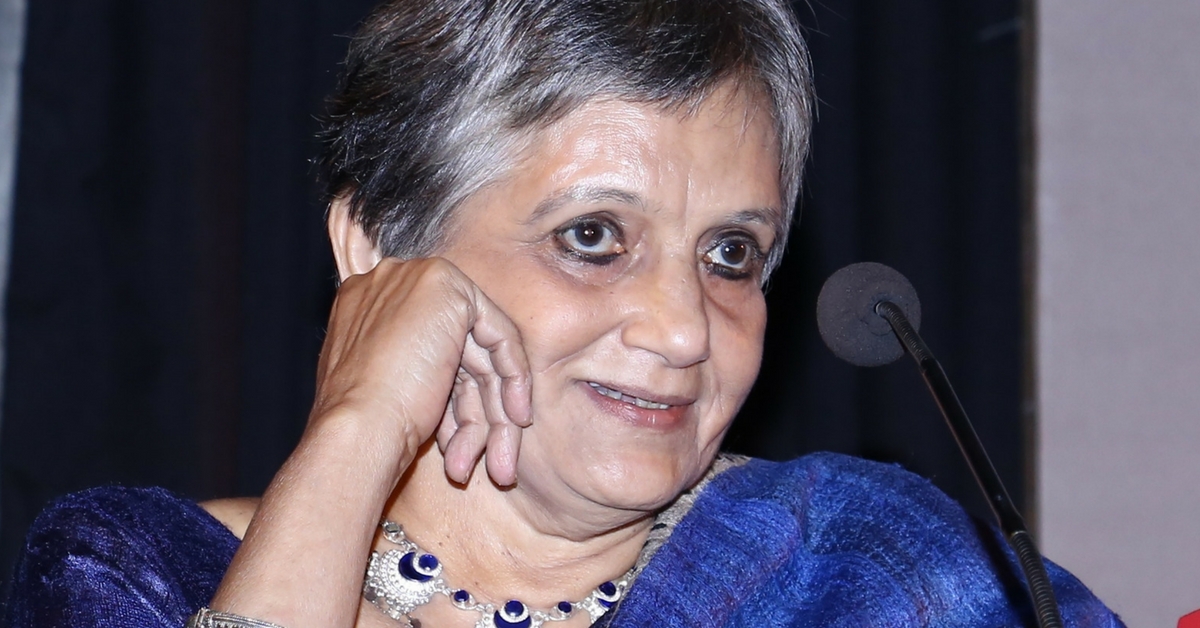 Flavia Agnes is a noted gender rights lawyer and director of Majlis, a Mumbai-based organisation that provides legal initiatives for women. She is a strong supporter of legal pluralism and the premise of 'reforms from within'.
Flavia Agnes, noted gender rights lawyer and director of Majlis, a Mumbai-based organisation that provides legal initiatives for women, was in the capital recently to deliver the annual Durgabai Deshmukh Memorial Lecture organised by the Council for Social Development. The 68-year-old activist, a strong supporter of legal pluralism and the premise of 'reforms from within', has played an important role in reforming Christian Personal Laws as well as advancing the rights of Muslim women. In an interview with Mannika Chopra she shares her views on the recent debate surrounding the banning of triple talaq and how the media's ignorance over the existing rights of Muslim women has distorted the discourse.
Q: Why do you feel the triple talaq should not be banned?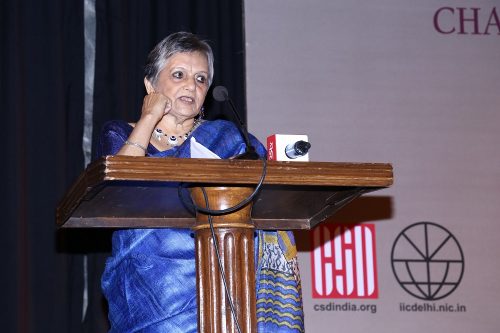 A: There are enough landmark judgments already that invalidate the need for a ban on instant triple talaq. It got invalidated back in 2002 by the Supreme Court (SC) in the Shamim Ara case and even before that in 2001, through another significant ruling. There is a lot of talk around the Shah Bano ruling of 1985, saying that the new Act [Muslim Women (Protection of Rights on Divorce) Act, 1986] was unconstitutional but its constitutional validity was challenged by Danial Latifi, Shah Bano's lawyer. The case didn't come up for many years and the verdict only came in 2001 by which time Latifi had passed away. [This SC judgment provisioned for the future of the divorced wife (including maintenance) and did not confine it to the 'iddat' period only.]
At that time there were many interventions – the National Commission of Women intervened and filed a public interest litigation, as did many women's organisations. All together, the court heard nearly 30 petitions and nearly half of them were from husbands. Why were they appealing, after all the law was supposed to be favouring them? It was because the courts were giving a lump sum as maintenance to women. They said, maintenance had to be given for the 'iddat' period [during which a Muslim widow or divorcee is not allowed to remarry] and a lump sum settlement was to be made as a provision for the future as well. Only when those dues are paid is the marriage dissolved. Unpaid dues were then decided on by the lowest court, the magistrate court. But while the Shah Bano case is well known, most are not aware of the Danial Latifi judgement.
The Shamim Ara judgment gave a detailed procedure for Islamic divorce as per Quranic injunction: first, [before saying talaq] there should be arbitration; there should be a meeting between husband and wife. (In Islamic law, arbitration is mandatory.) Then talaq has to be pronounced in front of witnesses; then a period of iddat follows and following that if there is no reconciliation, the divorce becomes final. Shamim Ara was not the first judgement that invalidates triple talaq, there was an earlier one from the Gauhati High Court in 1981.
Then the Protection for Women from Domestic Violence Act 2005 gives women the right of residence in the marital home, protection against domestic violence, maintenance, compensation and child custody. It's an expeditious Act, every week the date for these cases comes up. The case has to be closed within six months, which doesn't happen. But an interim order does come at least within a month and protection is given within a day.
According to me, the law works as per the lawyer not as per the law; a law is only as good as a lawyer's legal strategy.
Q: Then what is all the fuss about this recent Shayara Bano case?
A: The Shayara Bano case is one in which basically the media has put her on display. She has been named and the details of her case have been made public – dowry was demanded, she was not allowed to meet her parents, she had repeated abortions and when she was ill she was sent to her parents' house where she received a postal talaqnama. This happens to women commonly but this case becomes special, 'media-worthy' because here is a Muslim woman who has gone to the Supreme Court.
Q: What will happen if there is a ban on triple talaq?
A: A court cannot ban anything; only the legislature can do that. But I think a ban will give an opportunity to sections within the community to become martyrs. The All India Muslim Personal Law Board (AIMPLB) will pose as a martyr and say Islam is in danger; that they are being targeted by criminalising triple talaq. Unless you criminalise desertion, unless you criminalise domestic violence, and other such issues, how can you, out of the blue, criminalise triple talaq and send men to jail. There has to be a process under which jail sentencing happens and is that the remedy women want? What they want is their rights. So what will you achieve by a ban?
Q: Should there be a Uniform Civil Code (UCC)?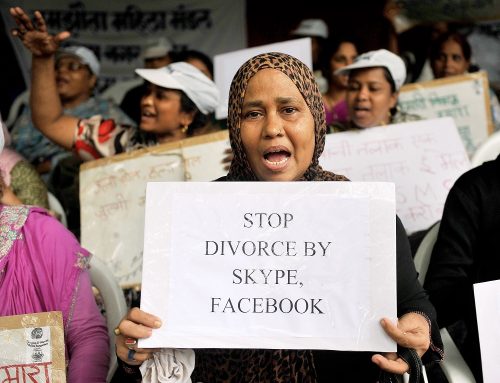 A: No, it is not needed because already there is uniformity of rights. What is UCC? It is the uniformity of rights. And can you change a social practice only by law? I don't think so. For example, child marriage cannot be banned by law. You have to create [the right] conditions. Why does child marriage happen? There is a fear of girls getting raped; of not being virgins when they marry. You need to create security for girls, educate them, teach them skills, assure parents that their daughters are being looked after so marry them at the age of 20. In Rajasthan, parents marry off five daughters at one time because they are so poor. Will you file against these parents, put them in jail? How does this serve any purpose? It is one thing to have a law, another thing to make the law work for the very people for whom it has been made. There is a need to understand the law, understand the reality and then write about it.
Q: So do you feel most laws have not worked?
A: I am saying make the laws work. You have everything there today. People say don't go to court, they say, laws don't work, judges are corrupt, it takes forever. Then why do you want more laws? I strongly feel that it's time to make legal options [already available] viable.
Like this story? Or have something to share? Write to us: contact@thebetterindia.com, or connect with us on Facebook and Twitter (@thebetterindia).
About the author:
Written by Mannika Chopra for
Women's Feature Service
(WFS) and republished here in arrangement with WFS.
We bring stories straight from the heart of India, to inspire millions and create a wave of impact. Our positive movement is growing bigger everyday, and we would love for you to join it.
Please contribute whatever you can, every little penny helps our team in bringing you more stories that support dreams and spread hope.
Tell Us More