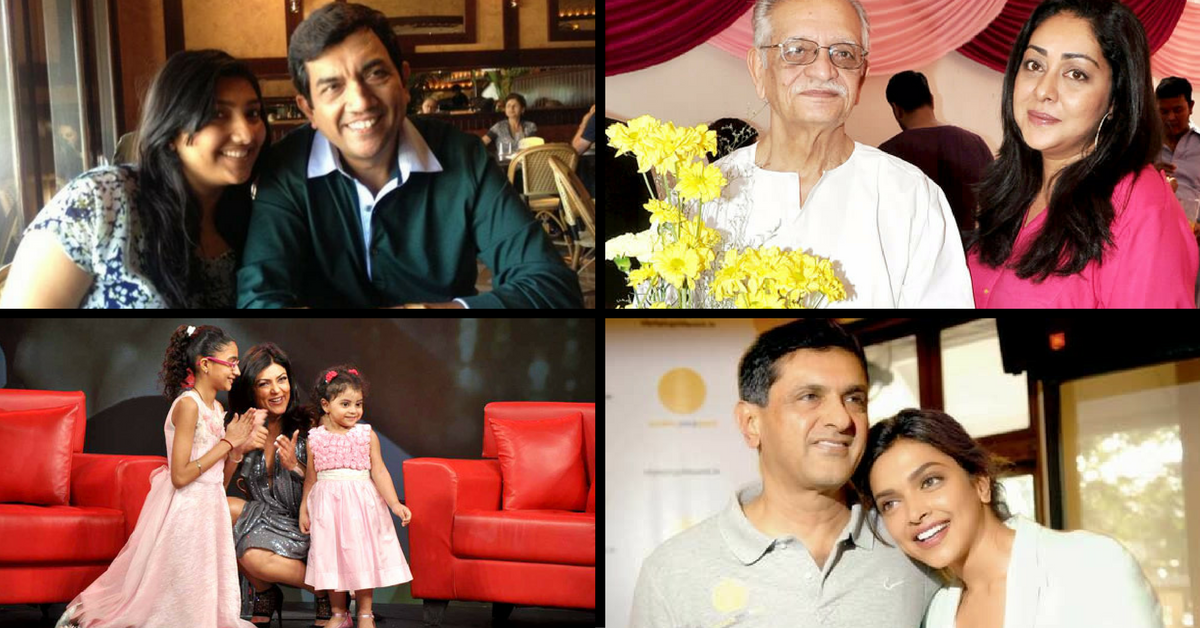 Some of the wisest and most heart-warming excerpts from letters written by famous Indian parents to their children. Read them and perhaps you too will be inspired to write your own special messages to your dear ones.
Communicating with words can take two forms – verbal and written. While there is much to be said for face to face engagement and the bond it can create between two people, writing a measured, reflective letter to a dear one shows deep caring and affection.
Indian icons from the world of business, arts, films, and sports have often penned down their experiences and insights into love, life and work in the form of letters to their children.
These deeply moving and thought provoking letters are delightful, engaging and truly inspiring.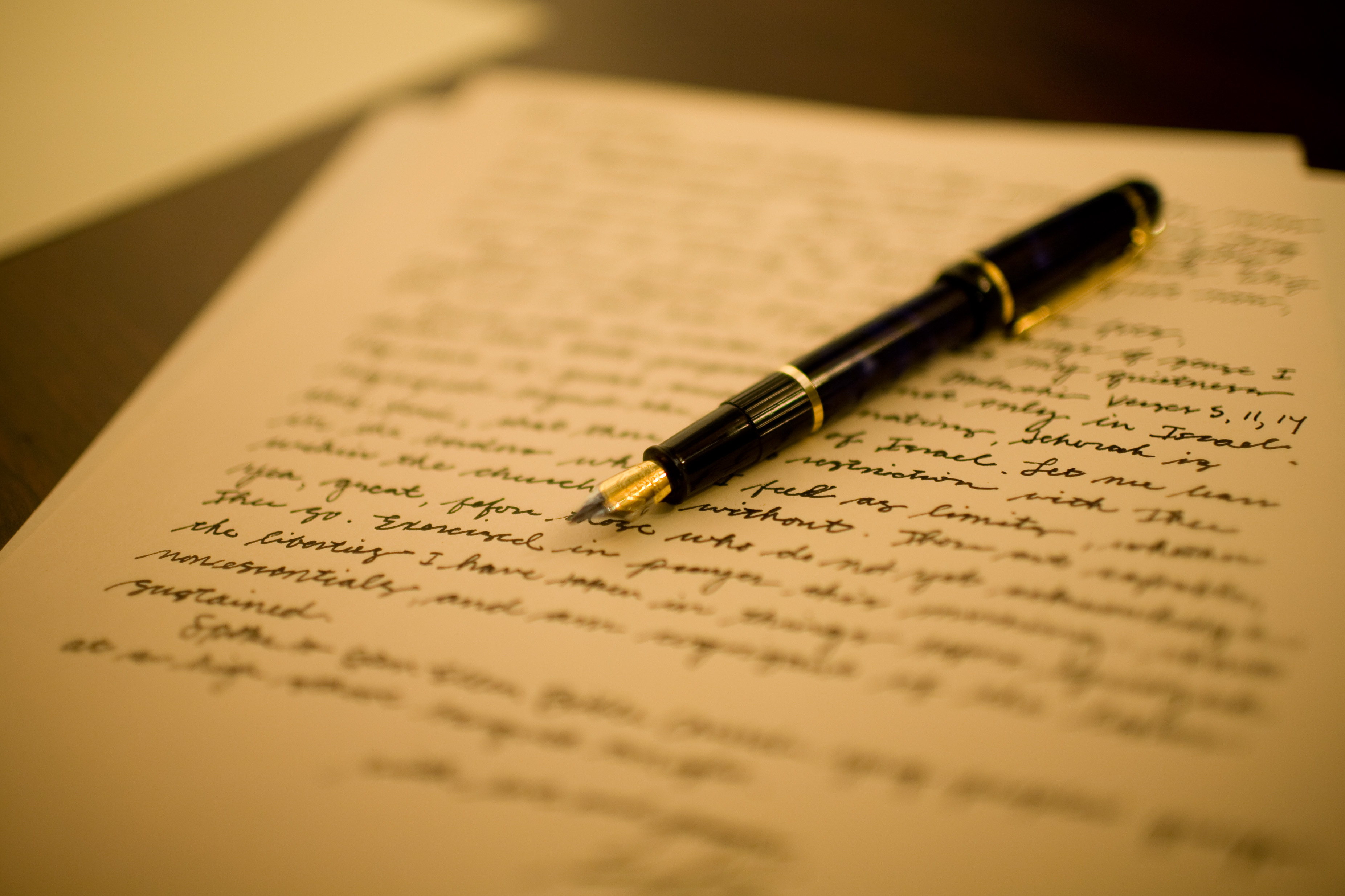 We share with you here some of the wisest and most heart-warming excerpts from letters written by famous Indian parents to their children. Read them and perhaps you too will be inspired to write your own special messages to your dear ones.
1. Infosys Founder Narayan Murthy's letter to his daughter Akshata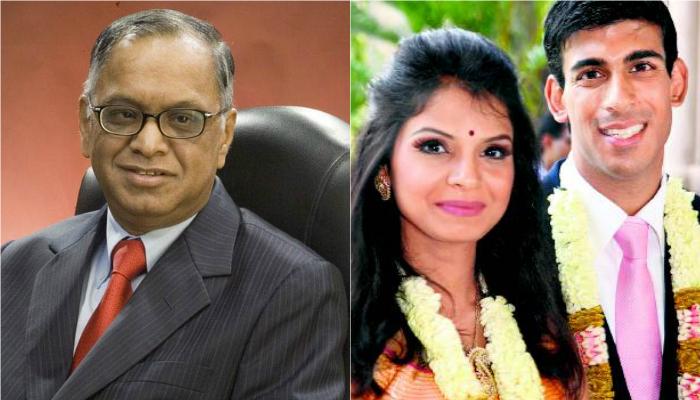 For Narayan Murthy, the founder and CEO of Infosys, the birth of his daughter, Akshata, transformed him in ways he had never thought possible. Sharing his entire journey from being a father to a grandfather, Narayana Murthy wrote a beautiful letter to his young daughter, sharing some valuable life lessons he wishes to impart to her.
"I remember discussing with your mother the issue of sending you kids to school by car once we were a little comfortable with money, but your mother insisted that Rohan and you go to school with your classmates in the regular auto rickshaw. You made great friends with the 'rickshaw uncle' and had fun with the other kids in the auto. The simplest things in life are often the happiest and they are for free. "
Read the complete letter here.
2. Prime Minister Jawaharlal Nehru's letter to his daughter Indira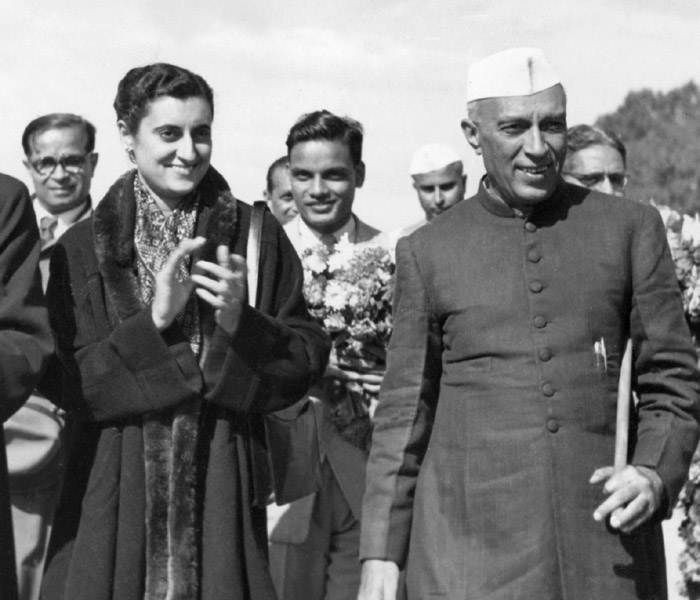 Letters from a Father to His Daughter is a collection of 30 letters written by Jawaharlal Nehru in 1928 to his daughter Indira Gandhi. When Indira Gandhi was a little girl of ten, she spent the summer in Mussoorie, while her father, Jawaharlal Nehru, was busy working in Allahabad. Over the summer, Nehru wrote her a series of letters wherein he discussed natural history, evolution and the story of civilizations.
On Indira's 13th birthday, Nehru was in Naini Central Prison near Allahabad. This is the letter he wrote to young Indira on her birthday.
"I have always thought that the best way to find out what is right and what is not right, what should be done and what should not be done, is not by giving a sermon, but by talking and discussing, and out of discussion sometimes a little bit of truth comes out. I have liked my talks with you and we have discussed many things, but the world is wide and beyond our world lie other wonderful and mysterious worlds. None of us need ever be bored or imagine that we have learned everything worth learning and become very wise."
Read the complete letter here
3. MD and CEO of ICICI Bank, Chanda Kochhar's letter to her daughter Aarti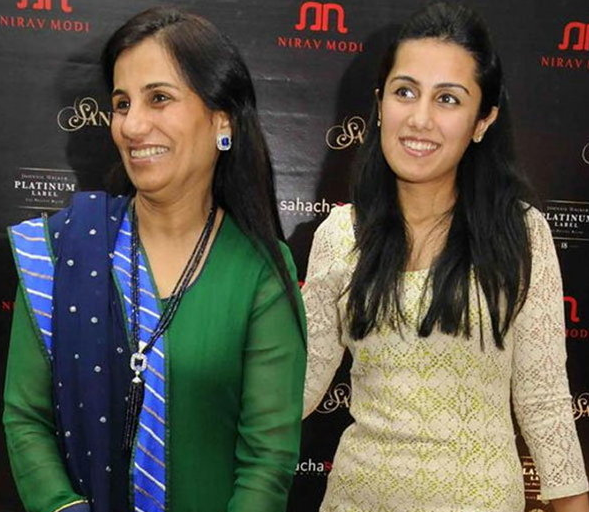 In her moving letter, Chanda Kochhar pens down the life lessons she learnt from her own mother for her daughter, Aarti who is standing on the threshold of her career. Wanting to prepare the young girl for what life is going to throw at her, Kochchar tells her daughter to always make time for the finer things in life – love, family, and relaxation.
"I believe in fate but I also believe that hard work and diligence plays a very important role in our lives. In a larger sense, we all write our own destiny. Take destiny in your own hands, dream of what you want to achieve, and write it in your own way. As you go ahead in life, I want you to climb the path to success one step at a time. Aim for the sky, but move slowly, enjoying every step along the way. It is all those little steps that make the journey complete.
As you go forward, you will sometimes have to take difficult decisions, decisions that others might scorn at. But you must have the courage to stand up for what you believe in. Make sure you have that conviction to do what you know is right, and once you have it, don't let sceptics distract you from your path."
Read the complete letter here.
4. Poet and lyricist Gulzar's letter to his daughter Meghna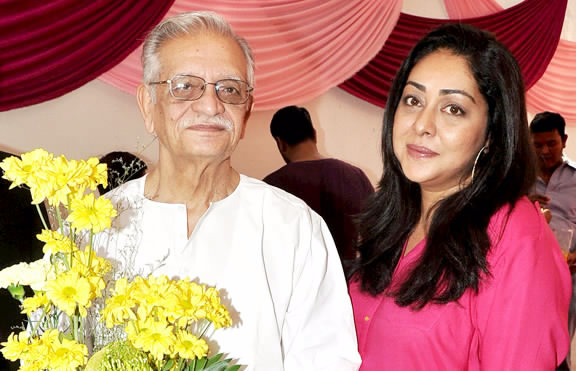 Gulzar's letter to his 21-year-old daughter, Meghna, on her graduation is as beautiful as his poems. Brimming with hope for his daughter's future, the letter reflects on the endless possibilities that await her in the world outside.
"You can look at all the horizons and beyond them, from here. It needs one more jump to climb onto your own personality. You have to choose the direction. Just two/three years more of education, the academic part is over. Whatever you do now will be of your own interest and choice. But without effort, one doesn't find even oneself. Make one more effort to find yourself. You are capable of great achievements, that I know. You have only to decide it and you'll do it!"
Read the complete letter here.
---
You May Also Like: For 'Lado' – This Emotional Letter by Neerja Bhanot's Father Will Touch Your Heart
---
5. Cricketer VVS Laxman's letter to his children, Sarvajit, and Achinthya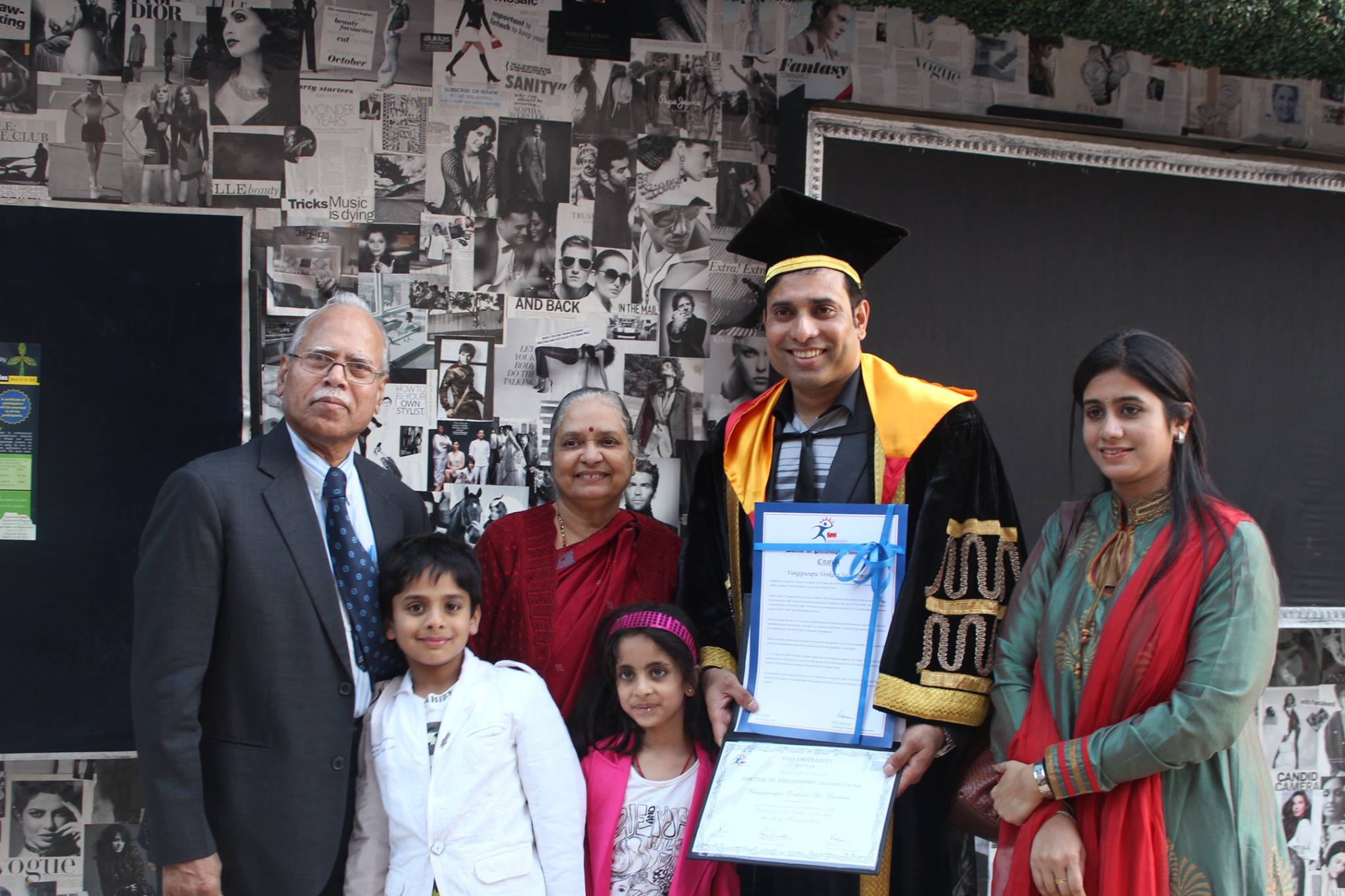 In a simple letter straight from the heart, former cricketer VVS Laxman tells his children, 7-year old Sarvajit and 5-year-old Achinthya, that they are his most valuable gifts and that he will always be there to help them fulfill their dreams.
"I don't want to turn too philosophical, but the beauty of life lies in its unpredictability. When I was young, my life was full of different expectations and I enjoyed the topsy-turvy nature of it. I was fortunate to play cricket at the highest level and represent my country. And the game taught me a lot of things. It taught me discipline, the importance of setting a goal and achieving it and the value of hard work. Most importantly, I learned how to handle failures. This is very important, for success and failure are two sides of the same coin. You must learn to put things in perspective and have a strong foundation to take both the ups and the downs in your stride."
Read the complete letter here.
6. Chef Sanjeev Kapoor's letter to his daughter Rachita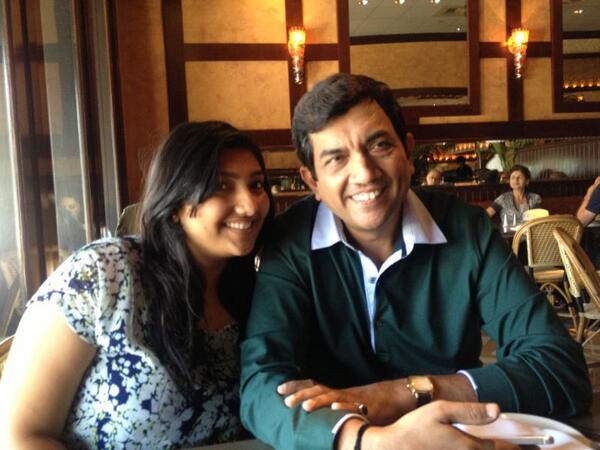 Master chef Sanjeev Kapoor penned his innermost thoughts to his young daughter, Rachita, in an emotional letter. He told her that he wished for her a heart always full of joy and compassion.
"Be flexible in your thoughts and attitude. Don't have very high expectations from people – just because you are good at something doesn't mean the others will also have the same ability – they might have qualities that you don't possess. So, be humble and willing to learn, whether it is from your mistakes or from other's. Nobody is perfect; the world, including us, is made up of imperfections, what we do with it, is our creativity and strength. I can share a simple secret with you, to grow in life happily. Only focus on what is good in a person and rarely on what is not. Steer clear of negativity and cynicism and that is half the battle won."
Read the complete letter here
7. Badminton ace Prakash Padukone's letter to his daughter Deepika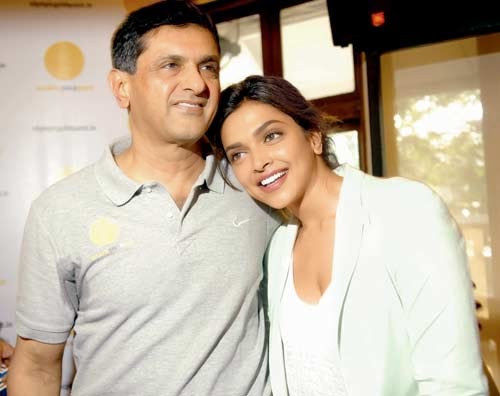 Ace badminton player and coach Prakash Padukone wrote a letter to his superstar daughter, Deepika, sharing the lessons he learnt in life.Fighting back tears, Deepika read out the letter when she accepted the Filmfare award for her stellar performance in Piku, a film about the relationship of a young woman with her father. Though both of them are celebrities in their own right, the simplicity of this letter will resonate with every father-daughter duo who reads it. Here is an excerpt from the letter that was written for Sudha Menon's book, Legacy : Letters from Eminent Parents to their Daughters.
"I have learned that you can't always win in life, that everything you want might not come your way. That events don't always turn out as you want them to. To win some, you have to lose some. You have to learn to take life's ups and downs in your stride. The amount of effort that I put in my game never varied from the first day till my retirement. Even during my toughest times, I focused on what I had, instead of dwelling on what I did not."
Read the complete letter here.
8.Actress Sushmita Sen's letter to her daughter Renee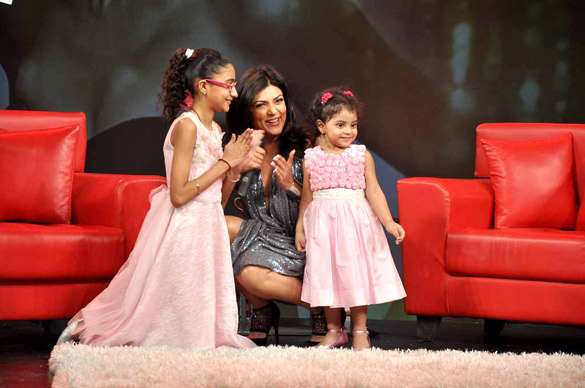 The proud mother of two adopted daughters, Sushmita Sen recently shared a letter she had written for her daughter on Instagram. Full of inspiring words and snippets of advice that every daughter should read, Sen wrote this letter for 13-year-old Renee when she was leaving for boarding school.
"Arm yourself with knowledge… it will be your greatest strength one day!
Carve your own way… CHOOSE not to drift along.
Nurture friendships, honor your word. Never give up.
Respect your teachers, request their help.
Remember your dreams… Do one thing everyday that scares you!
The only way to go beyond things is to go through them."
Read the complete letter here.
---
Also Read: This Security Guard Has Spent 17 Years Writing 3,000 Letters to Families of Indian Army Martyrs
---
Like this story? Have something to share? Email: contact@thebetterindia.com, or join us on Facebook and Twitter (@thebetterindia). To get positive news on WhatsApp, just send 'Start' to 090 2900 3600 via WhatsApp.
We bring stories straight from the heart of India, to inspire millions and create a wave of impact. Our positive movement is growing bigger everyday, and we would love for you to join it.
Please contribute whatever you can, every little penny helps our team in bringing you more stories that support dreams and spread hope.
Tell Us More