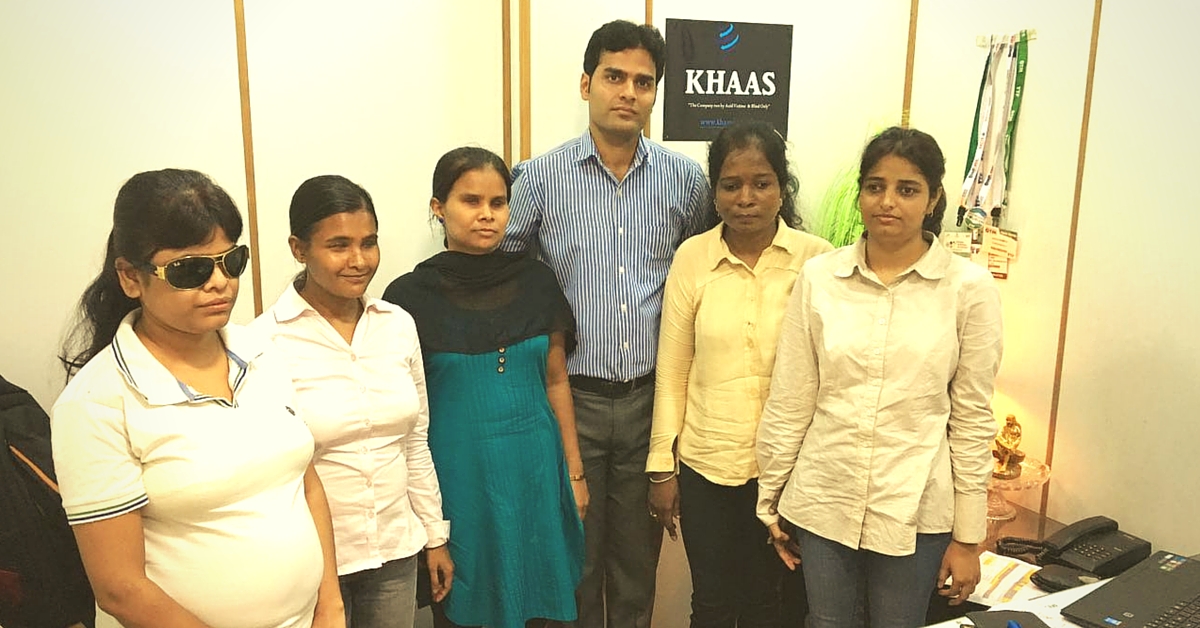 A unique travel agency in Delhi only hires women who are visually impaired or are acid attack survivors. Named Khaas, meaning 'special' in Hindi, it provides an empowering experience to these women.
A unique travel agency in Delhi only hires women who are visually impaired or are acid attack survivors. Named Khaas, meaning 'special' in Hindi, it provides an empowering experience to these women.
"I was in Delhi's Lajpat Nagar area during the Diwali celebrations of 2015 when I came across a lady selling balloons. She had acid scars on her face. When I asked her what had happened, she said a boy in her neighbourhood threw acid on her face and her husband abandoned her after that. She had two kids and was working alone to look after them. She used to work as the security in-charge in a mall before the attack, but no one was willing to give her a job after the incident. 'Everyone talks about the importance of face value,' she told me in proper English. So I decided to help people like her by providing them better employment opportunities," says 32-year-old Akash Bhardwaj. Today, his travel agency Khaas has six women employees – all of them are visually impaired.
The agency organises domestic and international tours for corporate organisations, schools and colleges, other than industrial tours, family trips, adventure camps, etc.
All the work is done by the visually impaired employees – right from making appointments and helping with the presentations to closing the deals and even accompanying the groups on the trips if required.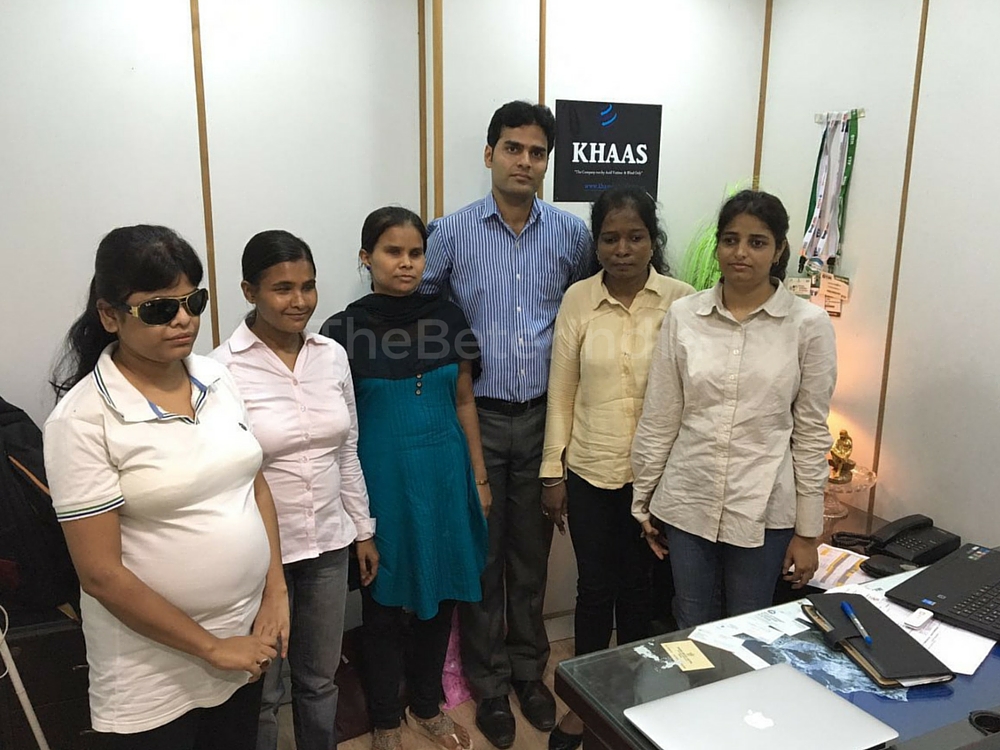 "The women I work with are talented and determined. But they did not have the right platform to showcase these qualities. So I have given them that platform and am trying to make it bigger," says Akash.
---
You May Also Like: Visually Impaired Girl Cracks UPSC in First Attempt. Will Become IAS Officer.
---
His employees come to the Khaas office located on the fourth floor of a building every morning. They get it cleaned, set up and start the work day without any external help. The mornings involve searching for prospective clients like school principals, college event organisers, HR teams of corporate organizations, etc. They write to them and attend to other emails before starting to make calls to book appointments and confirm meetings with clients. Akash or someone else from the team goes for these meetings to make the company presentation, and sometimes the women participate in the presentations too. Also, the women decide whether they want to join the clients on group tours or not.
"One of our employees will be going on a school trip to Qutub Minar with a group of 280 kids. She closed this deal entirely by herself. The school principal and director were so impressed by her work that they requested she accompany them on the tour," says Akash.
The employees operate their PCs with the help of the JAWS (Job Access With Speech) programme that helps visually impaired people read the screen with text-to-speech output. They are also adept at using smartphones. In the last 20 days, the six employees had made 75 calls, confirmed 19 appointments, and finalised over five tours.
"They are not looking for sympathy – they just want to crack the deals based on their hard work," says Akash.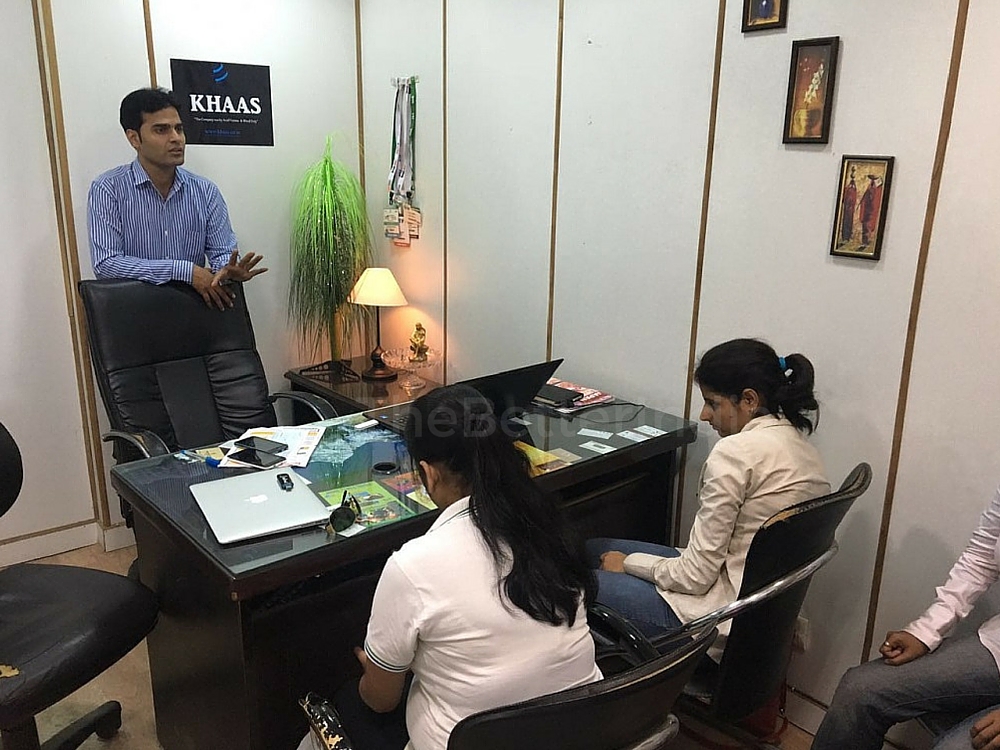 Akash spent almost two months training the girls, including teaching them how to get to the office. He will soon be hiring his next batch of employees – another 15 girls, and training them.
---
You May Also Like: 2,800 Individuals with Disabilities Now Have Jobs and Financial Security. Thanks to One Initiative.
---
Some will come to the office while others with mobility issues will be able to work from home. He plans to hire acid attack survivors as well.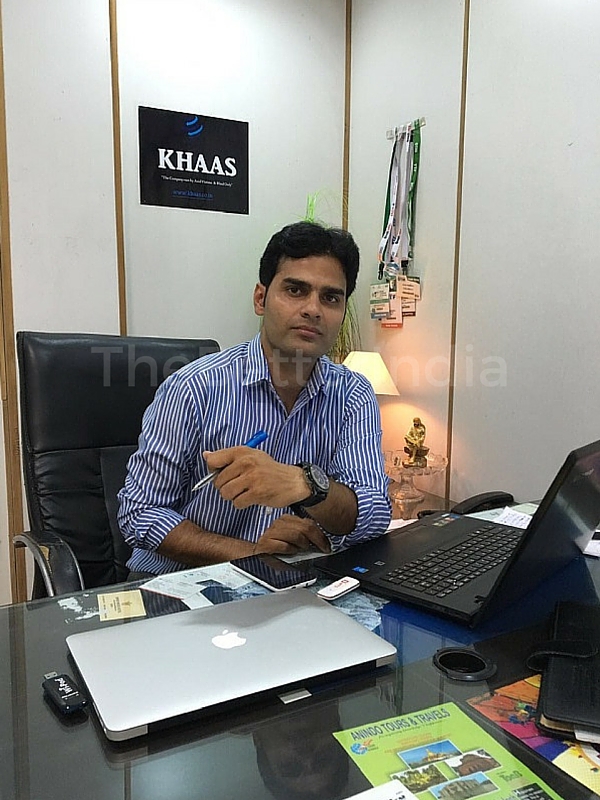 "They are so happy with their work that many of them say they would like to work on Sundays too. They enjoy coming to the office, working together, meeting new people and talking about worldly affairs. Some of them live in hostels and don't have their families here. One of the employees is a 32-year-old woman who lost her husband. She has a seven-year-old daughter," says Akash.
"I am extremely happy with my job at Khaas. I love the agency with all my heart because this is where I have learnt many new things. I believe that Khaas and Akash Sir will change my future and I will remain grateful to him forever," sums up Dipti, a Khaas employee.
---
You May Also Like: Speech and Hearing Impaired Individuals Run the Show at This Mumbai Restaurant!
---
You can help Akash take Khaas forward by contributing here.
Like this story? Or have something to share? Write to us: contact@thebetterindia.com, or connect with us on Facebook and Twitter (@thebetterindia).