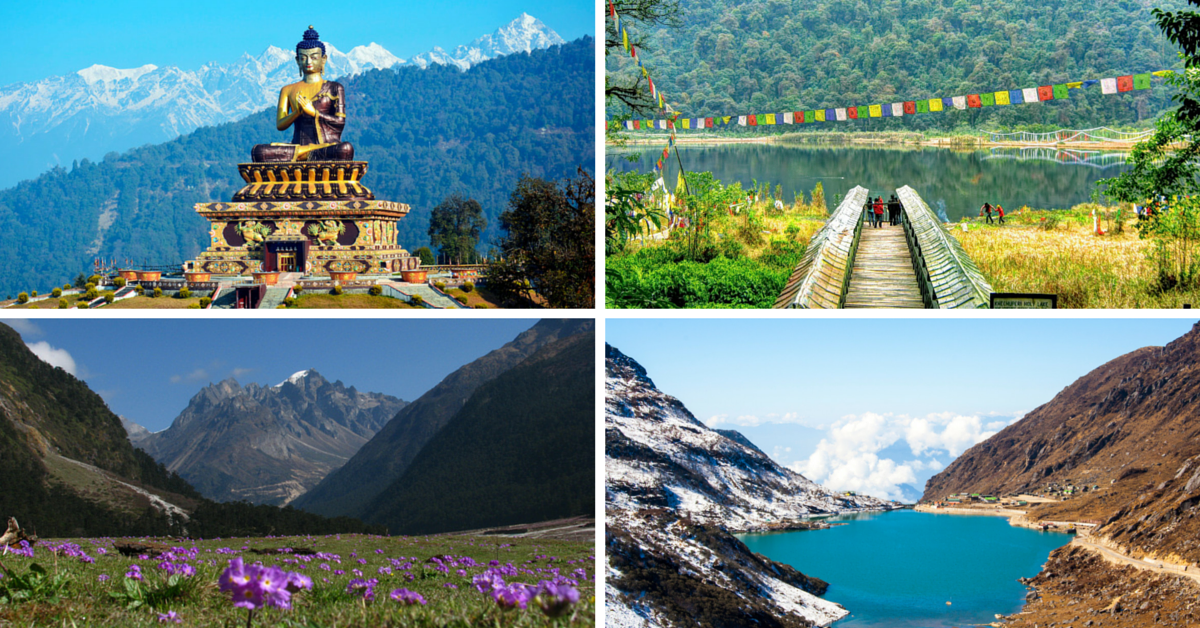 If you are heading to the mountains for a vacation, these 7 sublimely beautiful destinations in Sikkim promise a fantastic adventure off the beaten track !
One of the Himalaya's best-kept travel secrets, the tiny state of Sikkim is an epitome of serenity. With its lofty snow clad peaks, emerald slopes and quaint villages dotted with multi-hued prayer flags, this traveller's paradise has many hidden destinations waiting to be explored.
Interestingly, the Lepcha word for Sikkim is Nye-mae-el which roughly translates to paradise !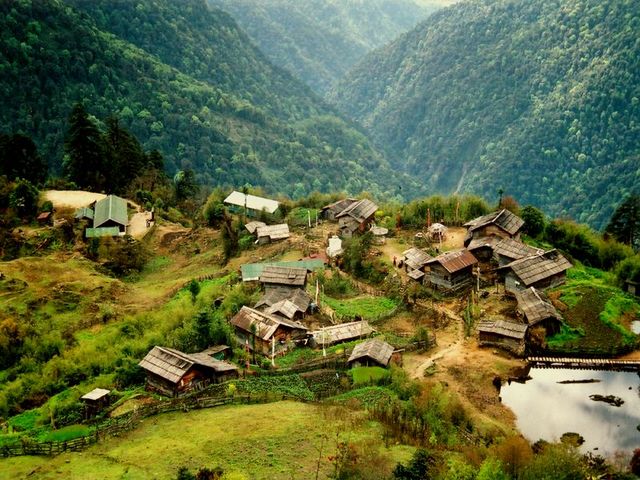 So if you like to scout around uncharted terrain, pack your bags and travel to these seven offbeat destinations in Sikkim.
Away from the chaos of cities, a vacation at these sublime destinations is the perfect way to break free of travel's predicable stops and well-traveled routes.
1. Yumthang Valley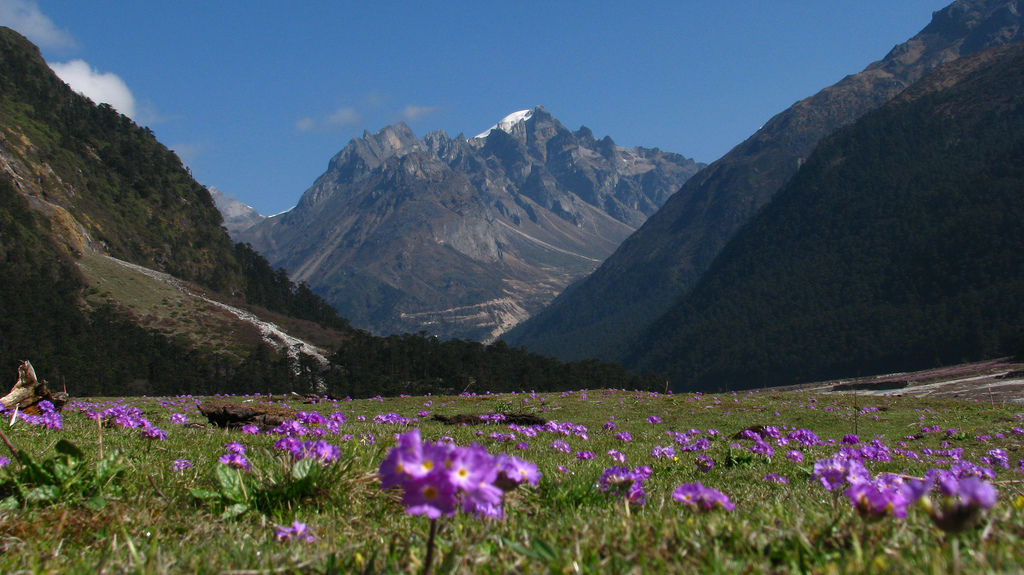 Perched 3500 metres above sea-level, Yumthang Valley is a pristine alpine valley blessed with a wealth of natural treasures, including the Shingba Rhododendron Sanctuary . Glistening wildflowers spill across the spectacular meadows in this valley that that also offers a stunning view of the towering peaks of Pauhunri and Shundu Tsenpa. Lachung is the nearest inhabited town to the Yumthang valley.
2. Rawangla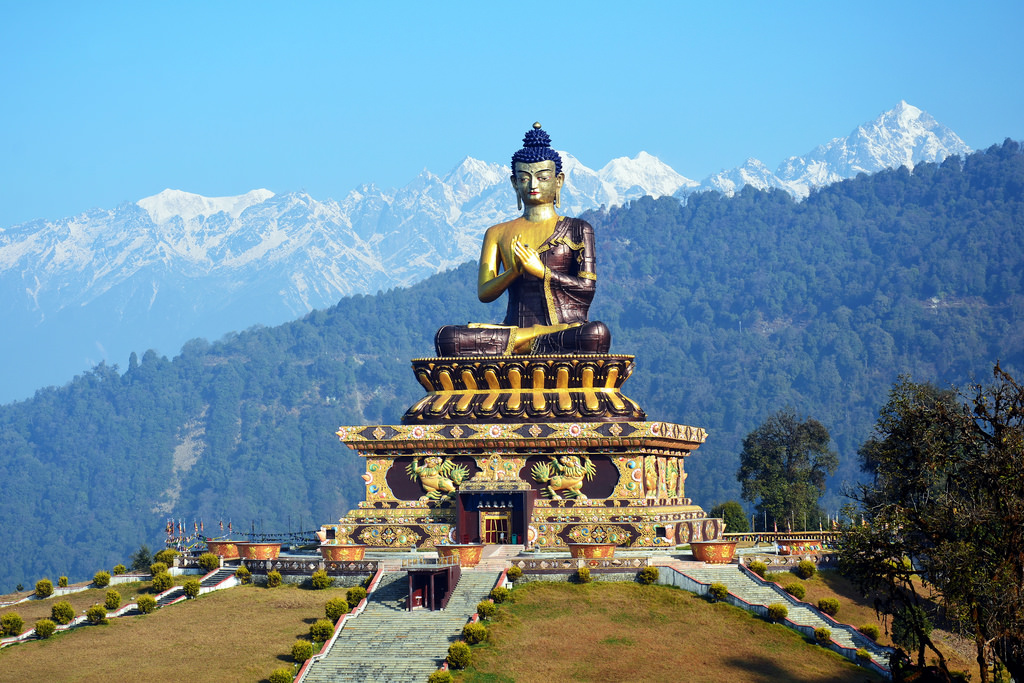 Set amidst the hills of Meanam and Tendong, the little town of Rawangla is a visual treat. Enjoy a refreshing sip of the mellow and aromatic Temi tea at Sikkim's only tea garden in the village of Temi. One of Sikkim's most significant monasteries, the Ralong Monastery, also lies in Rawangla. The aura of tranquility that surrounds the Rawangla's stunningly grandiose golden statue of Buddha stays in one's mind for a long, long time.
---
You May Also Like: Himalayan Hideaway: Why Tirthan Valley Is Himachal's Best Kept Secret
---
3. Tsomgo Lake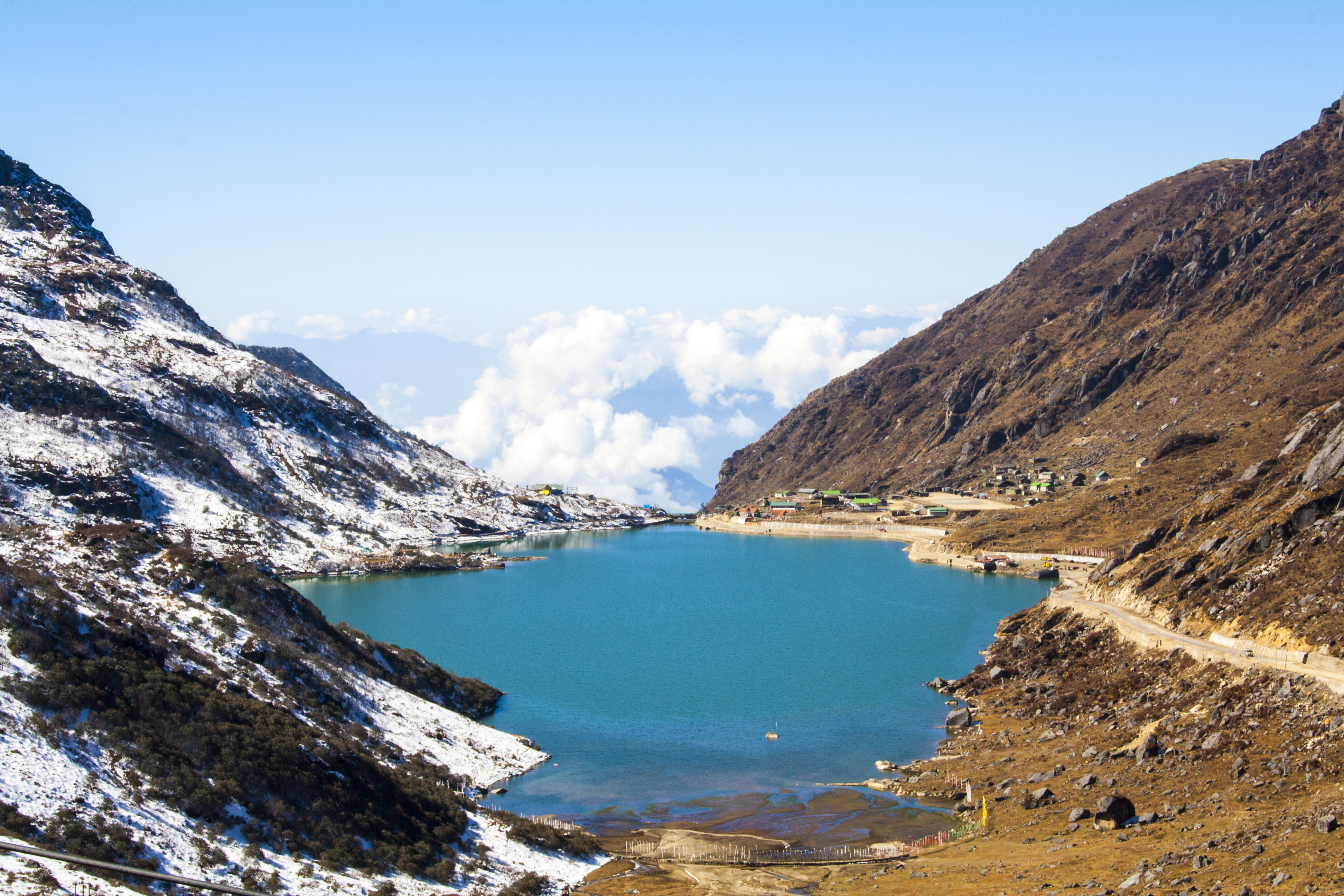 Nestled in a valley at a height of 12,400 ft, Tsomgo Lake makes an etherally beautiful picture against the backdrop of stark, snow capped mountains. Revered by the Sikkimese as sacred, it is believed that in olden times, Buddhist monks would study the colour of the water of the Tsomgo lake to forecast the future. Today, one can savour piping hot tea and momos in the freezing surroundings of the lake before enjoying a lakeside ride on a friendly colourfully festooned yak.
4. Barsey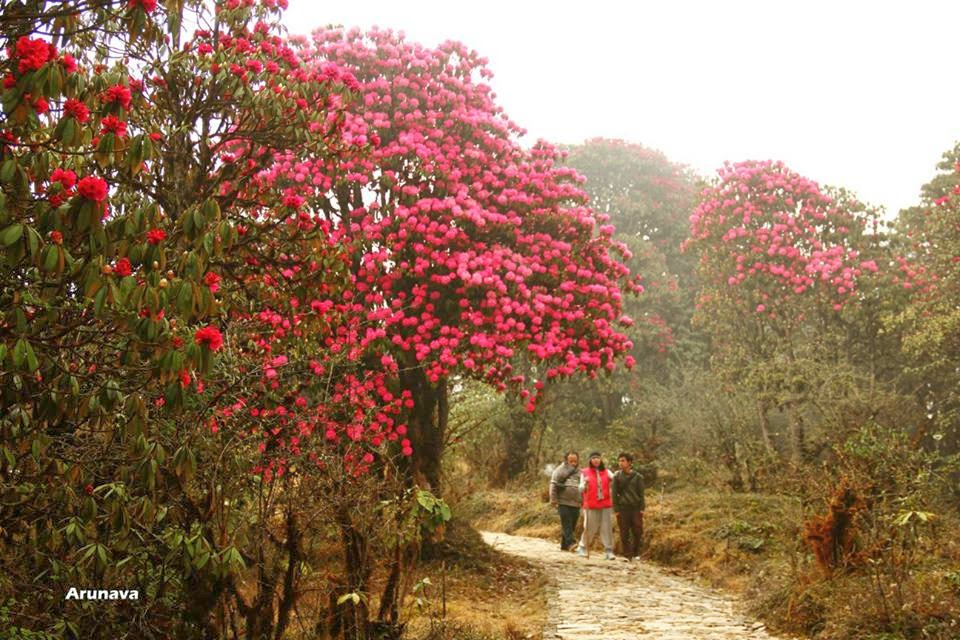 Located in West Sikkim, Barsey is known for its vibrant and colourful Rhododendron Sanctuary. Trekking through this sanctuary (teeming with wildlife such as the rare Red Panda) to the Guras Kunj trekker's hut is an exhilarating experience. Soak up the warm rays of the sun at this picturesque hut while you enjoy a panoramic view of the rugged Singalila range.
5. Gyalshing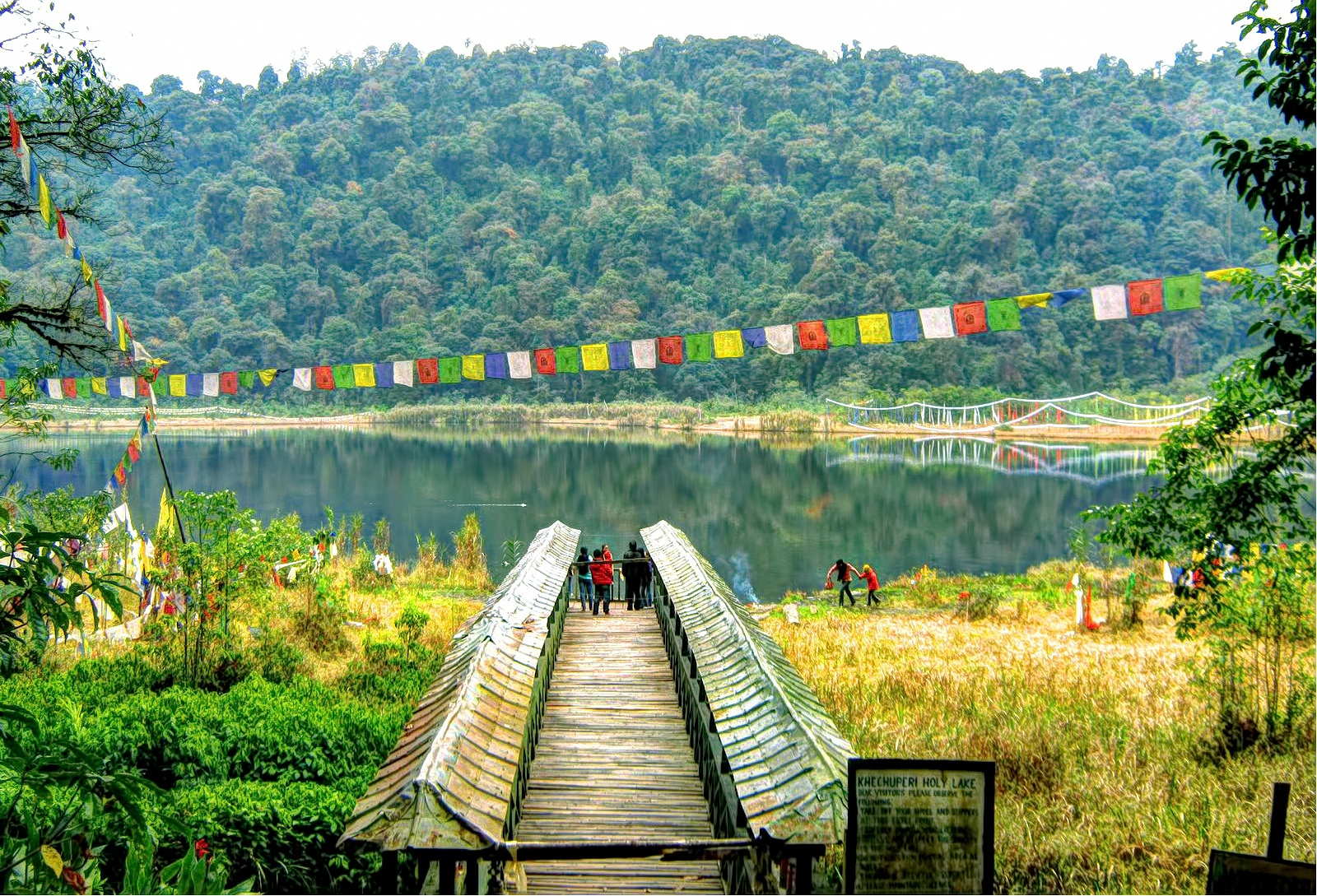 Gyalshing (meaning the King's Garden) is believed to have once been the royal gardens attached to the Palace at Rabdentse, Sikkim's capital till the late 18th century. Today, it is a bustling town with a century old local market, and Pemayangste, Sikkim's premier monastery. Right opposite the Gyalshing bazaar lies the holiest wall in Sikkim, the Mendang, built by King Chogyal Chador Namgyal. Also nearby is the serene Khecheoplari Lake that is revered and treasured by the locals as a wish fulfilling lake.
6. Kaluk
Located in West Sikkim, Kaluk is a quaint Himalayan hamlet with abundant natural beauty. Take a local hike to Rinchenpong nearby where clouds hovering over the forested mountain ranges and the gorgeous village monastery gives a surreal feel to the ambiance. However, it is the looming presence of the mighty Kanchenjunga, the third highest peak in the world, that casts a mystical spell on every visitor to Rinchenpong.
7. Sumbuk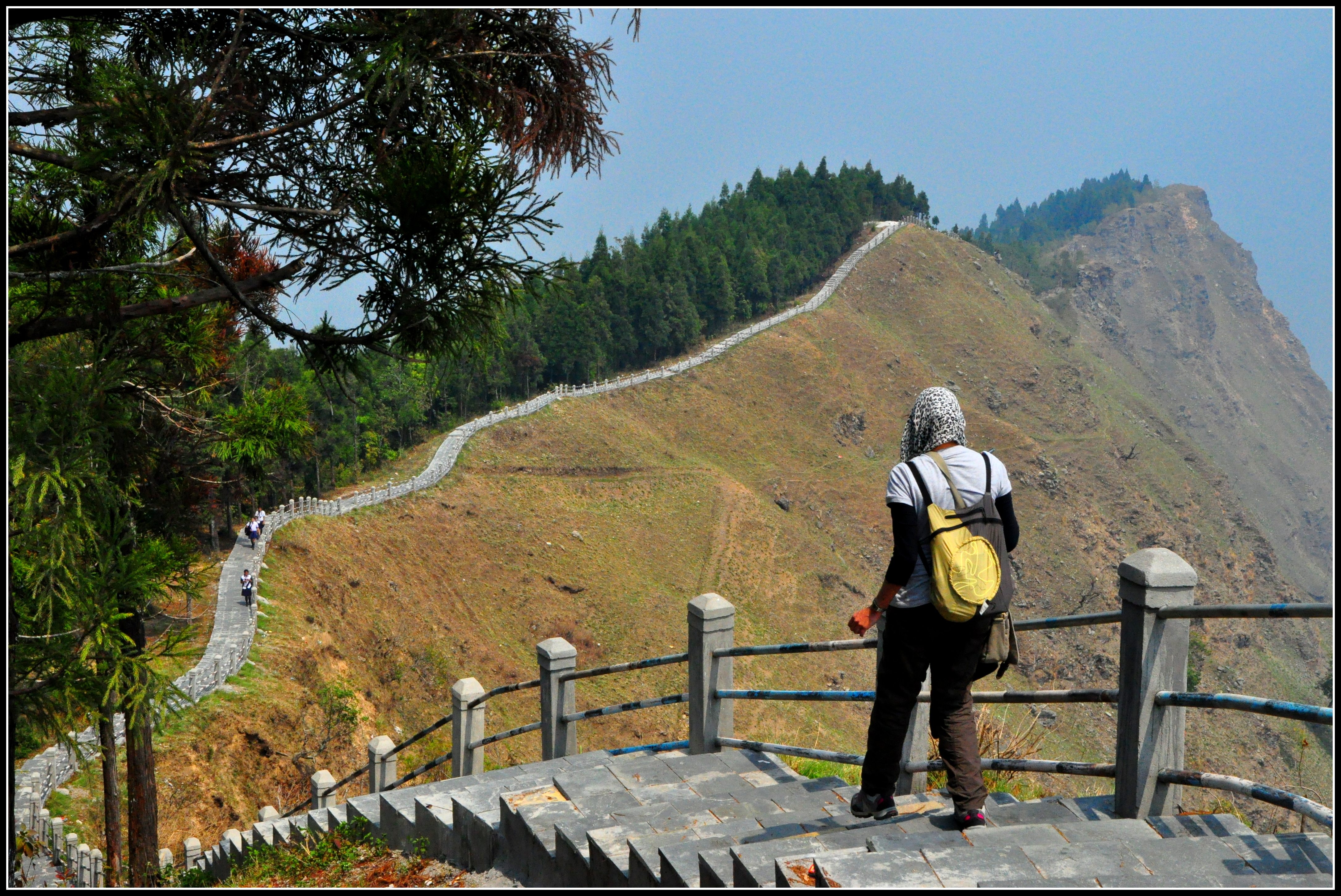 Located in one of the most untouched parts of South Sikkim, Sumbuk is birdwatcher's paradise. The banks of the gurgling Rangit River, numerous gladiolas farms, age-old temples and a unique peacock breeding forest make Sumbuk a very different type of destination. Try picking wild strawberries at Tamley Chaur, located in the upper tracts of Phooldara (Hill of Flowers), walk along the Tarey Bhir ( a 10000 feet long ridge pathway ) at Sadam village or visit the verdant Kitam Bird Sanctuary that is home to more than 200 species of birds.
---
Also Read: Laitlum Canyons: Take a Trip into the Heart of Meghalaya's Natural Wonder
---
Like this story? Have something to share? Email: contact@thebetterindia.com, or join us on Facebook and Twitter (@thebetterindia). To get positive news on WhatsApp, just send 'Start' to 090 2900 3600 via WhatsApp.