Viplove Thakur, a Member of Parliament from Himachal Pradesh demanded a ban on advertisements of fairness creams saying that "advertisements of products like Fair & Lovely and Ponds face creams are demeaning for women".
She raised the issue during the Zero Hour in Rajya Sabha on Tuesday and said that every cream promises to make women fair but the results are never tested and the advertisements lead to women developing a complex about their looks.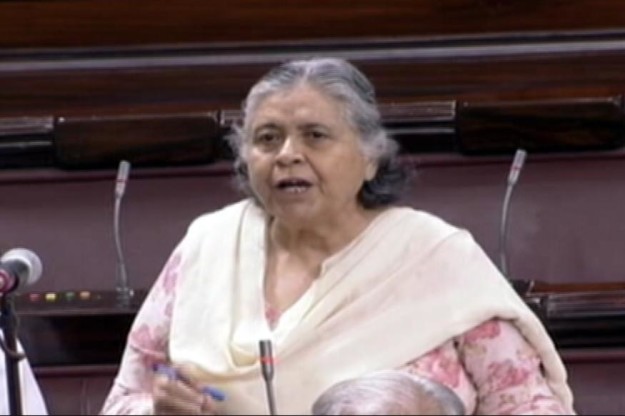 "My objection is to the idea of fairness creams. Why should we sell ideas to women that give them complexes? India is a vast country with different geographical and weather conditions. People will have different skin colours…I have also raised questions about whether these products were actually tested before being released in the market…The companies are free to have their products, but the way they sell it, the idea they promote, that is bad. Telling someone that they can improve their looks by whitening their skin is not advisable," she said in an interview with The Indian Express.
Viplove Thakur was elected to the Rajya Sabha from Himachal Pradesh. Several Rajya Sabha members  agreed with her views. She asked the  government to take note of the "false promises" being made in these advertisements.
She garnered a lot of support on Twitter as well after News 18 tweeted the story with the headline: "In a bizarre statement, Congress MP demanded a ban on sale of fairness creams says it is demeaning for women".
The tweet was later deleted, but this is how Twitterati responded:
Not bizarre. https://t.co/GQJc5Ne7Gr

— RichaChadha (@RichaChadha_) July 26, 2016
A very valid question raised by MP Viplove Thakur in Fairness Creams…a debate is needed and people's opinion/behavior needs change ?

— Anwesh Bose (@anweshbose) July 26, 2016
Why exactly is it a bizarre statement? https://t.co/CZHBdOkm0U

— Ashwin Mushran (@ashwinmushran) July 26, 2016
What is "bizarre" she's absolutely right. https://t.co/t8mL8HpJyv

— Swati Chaturvedi (@bainjal) July 26, 2016
The only "bizarre statement" here is this tweet. https://t.co/47ydHgvE9f

— Imaan Sheikh (@sheikhimaan) July 26, 2016
Like this story? Or have something to share? Write to us: contact@thebetterindia.com, or connect with us on Facebook and Twitter (@thebetterindia).