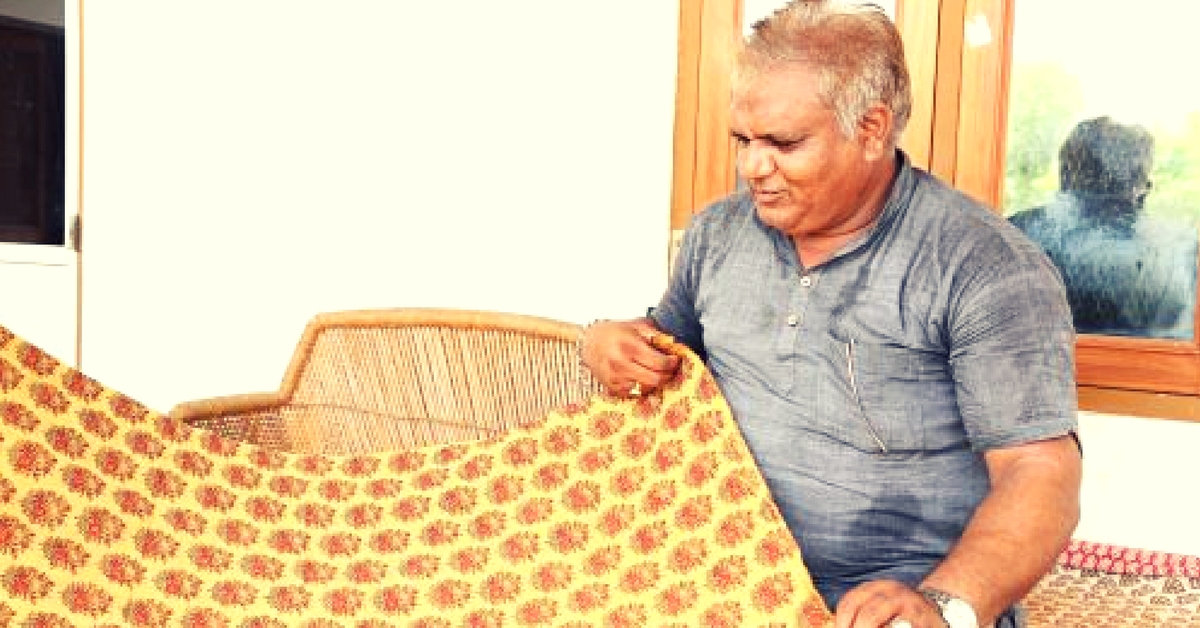 Master artisan Lalchand Derawala talks about his introduction to hand block printing and his journey of becoming a National Award winning artist
Master artisan Lalchand Derawala talks about his introduction to hand block printing and his journey of becoming a National Award winning artist.
On an India Kala buying trip in Rajasthan, we visited Bagru, a small town about 35 km west of Jaipur, renowned for its distinctive hand-block printing and natural dyeing techniques that date back half a millennia.
We were there to meet Lalchand 'Chippa' Derawala, an artisan-entrepreneur with a National Award for block-printing.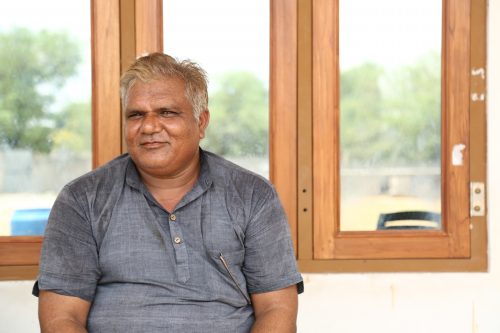 He runs a thriving hand block printing studio that employs 30 artisans who print with wooden blocks and colour fabric in natural dyes, following the traditional techniques that produce Bagru's signature patterned cloth.
Driving along the winding lanes of Chippa mohalla, or printers' quarters, we passed several printing units to get to Lalchandbhai's studio, and on reaching there, were greeted by freshly printed and dyed fabrics, neatly laid out on the courtyard, drying in the afternoon blaze.
Surrounded by beautiful, earthy reams of fabric that we sorted through for our range, we sat down with him to understand the craft practice better.
This is Lalchand Derawala's story of block printing, in his own words:
My father would travel to Jaipur to sell the cloth we printed. We would look forward to his bringing us treats from the city and we would know that it was a good sale from the number of things he would bring back for us.
We mostly printed fadat – cotton fabrics with dark indigo backgrounds for womens' ghagra skirts.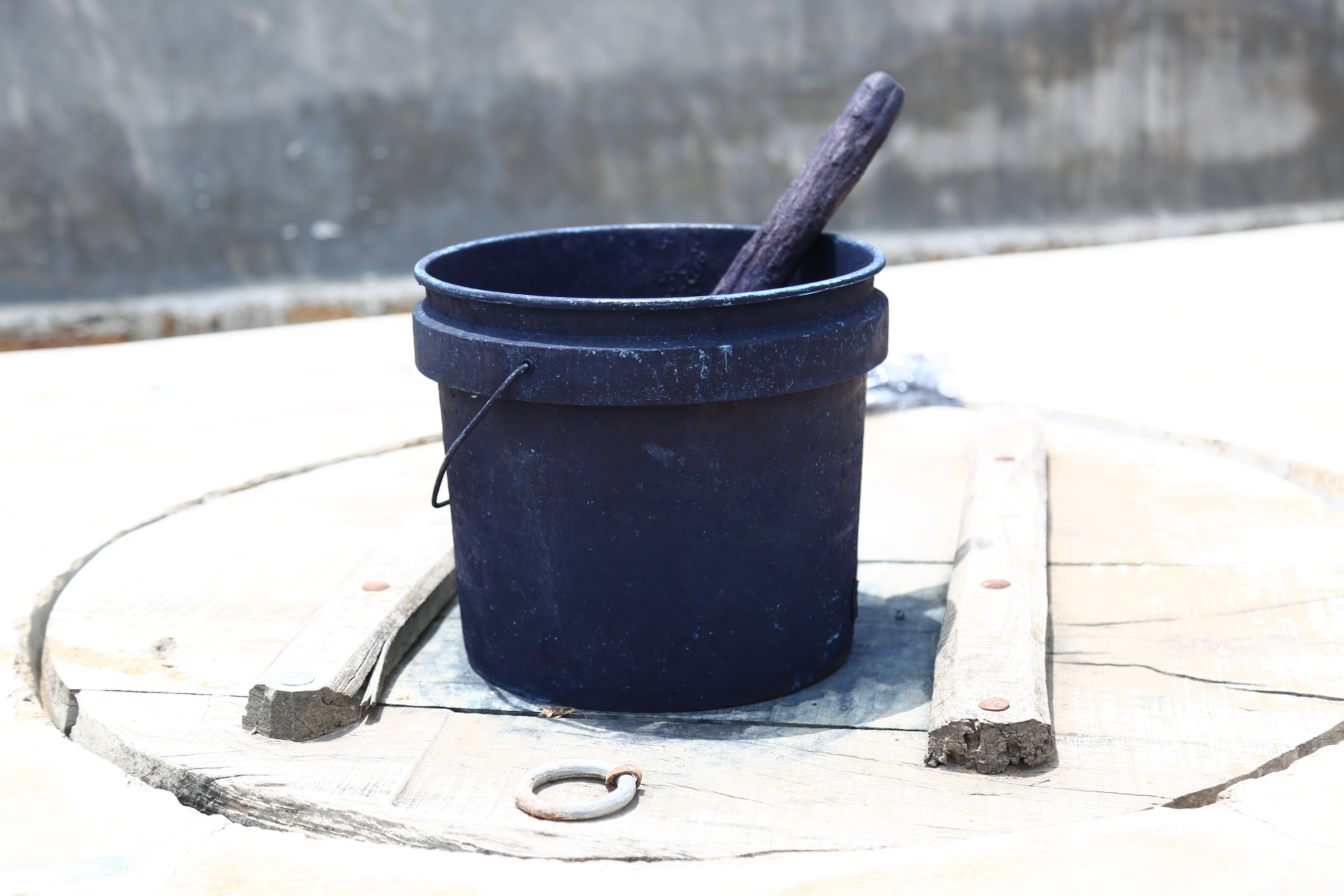 The patterning was mostly small floral and leaf motifs. Colours were the same then as we use now – natural dyed indigo blues, a deep red, ochre yellow and a brownish black.
An early start
I remember even when I was very young, I wanted to print cloth.
Our family has been printing for over a century now. It is our way of life, what we learn from our elders and they, from theirs. It is a 500 or 600-year-old tradition, learned by practice.
My father taught me how to print and dye cloth.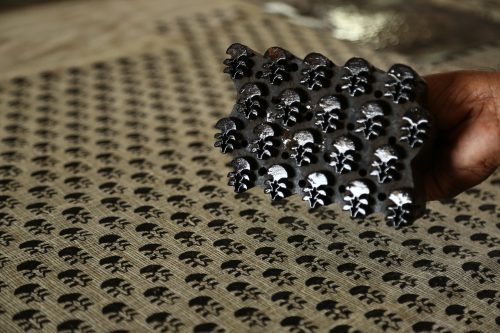 After practicing the craft and honing my skills for several years, I began participating in exhibitions in cities and showcasing the textiles I had printed.
Travelling out of town for exhibitions was an eye-opening experience for me. I met artisans from other parts of the country and we discussed each other's craft practices.
I also met store owners and designers, and began understanding what kind of products people were looking for. We began printing bedsheets, dupattas and saris. They sold very well.
This was a big change for us – new products for people in cities. Word began spreading about our beautiful textiles and there was no looking back.
The printing process
In India, there are many different schools of hand block printing. Our prints are stamped by hand using wooden blocks carved with patterns, and the colours we use are derived from natural materials.
There are two styles of printing –
Bagru is done by printing dark or coloured motifs on a cream or dyed background. This process involves the use of natural mordants – like harda and alum – to capture the natural colours that we print on the fabric using our pattern blocks.
The second style, called dabu, has light coloured motifs on a dark ground.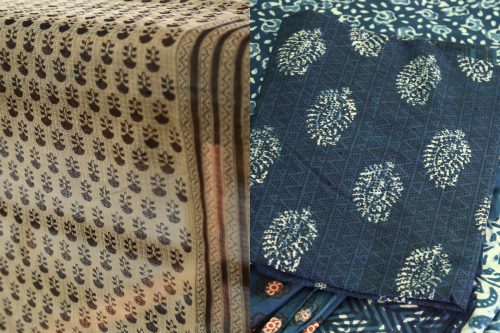 Here, we use a kaali mitti paste – a dark mud from our locality, to block print the pattern. When we dye the fabrics, the motifs covered with the mud print remain uncoloured, while the rest of the fabric takes on the hue of the dye.
Identifying a Bagru print
Colour combinations and motifs help differentiate one block-printing style from another.
An easy way to differentiate between a Bagru and Sanganeri style, for example, is the colour of the cloth on which the motifs are printed. In Bagru, the cloth has either a cream base or a dyed base, while Sanganeri prints have a white base.
Also, our prints make extensive use of geometric shapes such as kangura (triangle) and leher (waves), whereas Sanganeris only use floral and leaf motifs.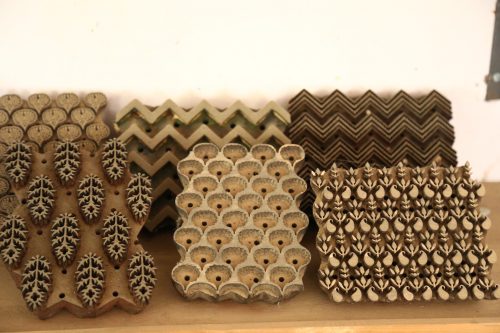 Legacy
A few years after I established my practice, I set to work on creating my finest, most exquisite print. It took me about eight months from concept to execution, with multiple trials, strike offs and experiments to get the patterns and colours right.
The motifs were based on Mughal era patterns and such fineness in print had not been seen in a very long time.
For this fabric, the Government of India gave me the National Award and it felt very good to be recognized for fine craftmanship.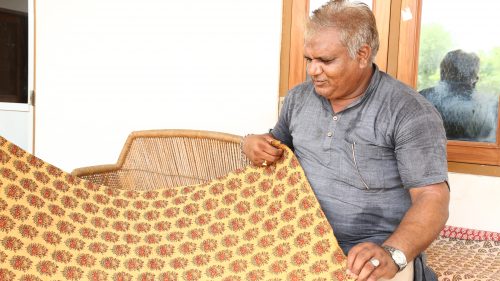 The recognition from the National Award and my involvement with Paramparik Karigar – an organization that works to preserve and promote traditional arts and crafts – has allowed me to take the craft to a wider audience. I regularly conduct talks and demonstrations to create awareness about the craft.
In the past few years, I have had the opportunity to travel to many countries including Argentina, Italy, South Korea and Germany, to conduct workshops. I believe that the craft should be accessible to whoever wishes to learn it and to carry it forward in a new direction.
For a craft that was relatively unknown to the country till the mid 1970's, Bagru block-prints are now a must have in every craft aficionado's wardrobe, and that makes me very happy.
The future
We collaborate with shops and designers and also work with online retailers such as Jaypore, iTokri and India Kala, to market our products. Aside from this, we participate in exhibitions annually, interacting with customers firsthand and understanding their needs.
We have seen the market change and our work evolves with it to cater to the tastes of every type of customer.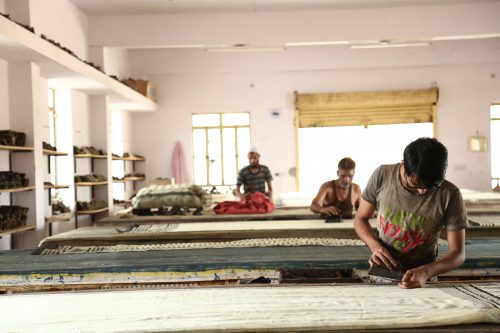 The growing awareness for handmade, environment friendly products has increased demand for our work. My workshop, which once had two-feet-long paatiyas (low tables) is now equipped with twenty-feet-long tables to accommodate large fabric sizes and larger production volumes.
More and more people are interested in buying our products, both in India and internationally, and my sons now work with me in the studio. Also, I continue to train young apprentices.
But I am not sure my grandchildren will follow in the family profession. The sheer physical labour involved in producing a quality handcrafted product, is not something today's youth wants to be a part of. And quality cannot be achieved by lazy hands.
Incase you know of any artisans who India Kala can work with, please mail us their details at contact@indiakala.com.
Like this story? Or have something to share? Write to us: contact@thebetterindia.com, or connect with us on Facebook and Twitter (@thebetterindia).
We bring stories straight from the heart of India, to inspire millions and create a wave of impact. Our positive movement is growing bigger everyday, and we would love for you to join it.
Please contribute whatever you can, every little penny helps our team in bringing you more stories that support dreams and spread hope.