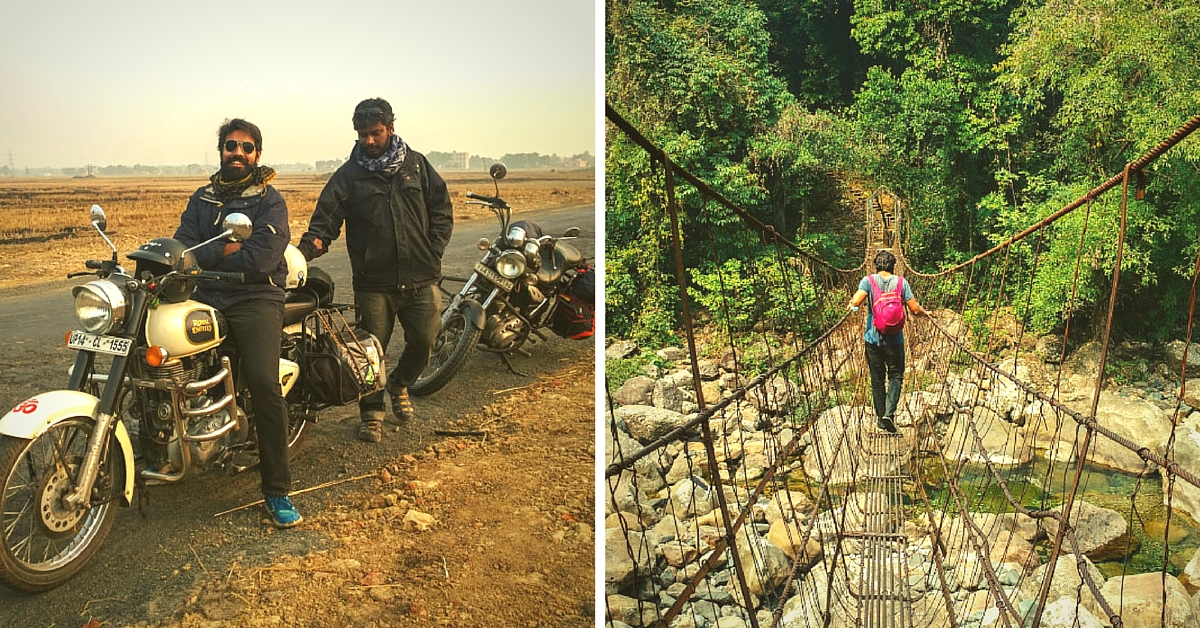 This is a story of two friends, Deepak Chauhan aka DK, who is a self-taught photographer and software engineer; and Bhishma Choudhary, who quit his job in a startup for traveling. The duo travelled across India for 19 months on their bikes.
---
In the MY STORY section, we present some of the most compelling and pertinent stories and experiences shared with us by our readers. Do you have something to share? Write to us: contact@thebetterindia.com with "MY STORY" in the subject line.
---
This is a story of two friends, Deepak Chauhan aka DK, who is a self-taught photographer and software engineer; and Bhishma Choudhary, who quit his job in a startup for the sake of travelling. The duo travelled across India for 19 months on their bikes.
It started when Bhishma's father gifted him a Bullet. Bhishma didn't know how to ride a bike and on December 16, 2014, he asked me to join him on a road trip to Kanyakumari. I was not sure of how this trip would turn out, but we decided to try and were on the way to Goa on December 27.
We didn't plan such a long journey initially, but we also didn't stop once we started. After 19 months, the journey has completely changed our lives.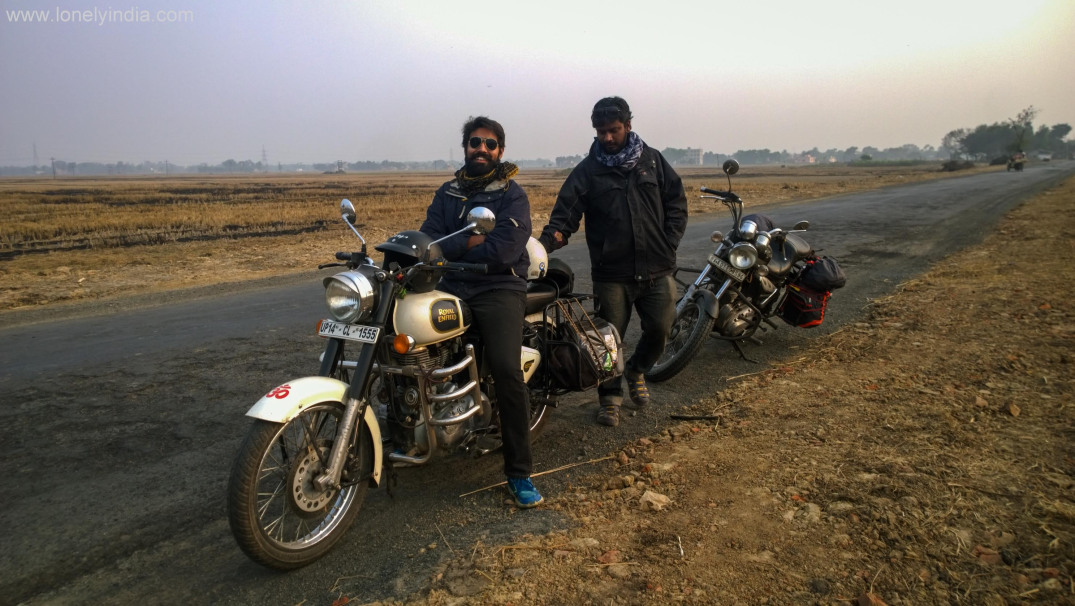 From Goa, we went to Kanyakumari via the Western Ghats. It was on our way back to Mumbai that we met our first and only accident. Bhishma was riding the bike and he wanted to take a sharp turn at 70km/hr. Two cars suddenly came from the front, blocking the road. We survived and managed to reach Mumbai. After this first adventure, we decided to ride to Delhi, covering Gujarat and Rajasthan on the way.
Our daily budget was about Rs.1,000 for two people including the cost of fuel, stay, food, etc. I had been working full-time during the journey for a multinational software company as a software testing engineer. We used to ride from 5am to 11am. Then I would work till 5 pm from wherever we might have reached, while Bhishma would start reading his books.
I have worked from temples, gardens, beaches, mountain tops, highways, and more.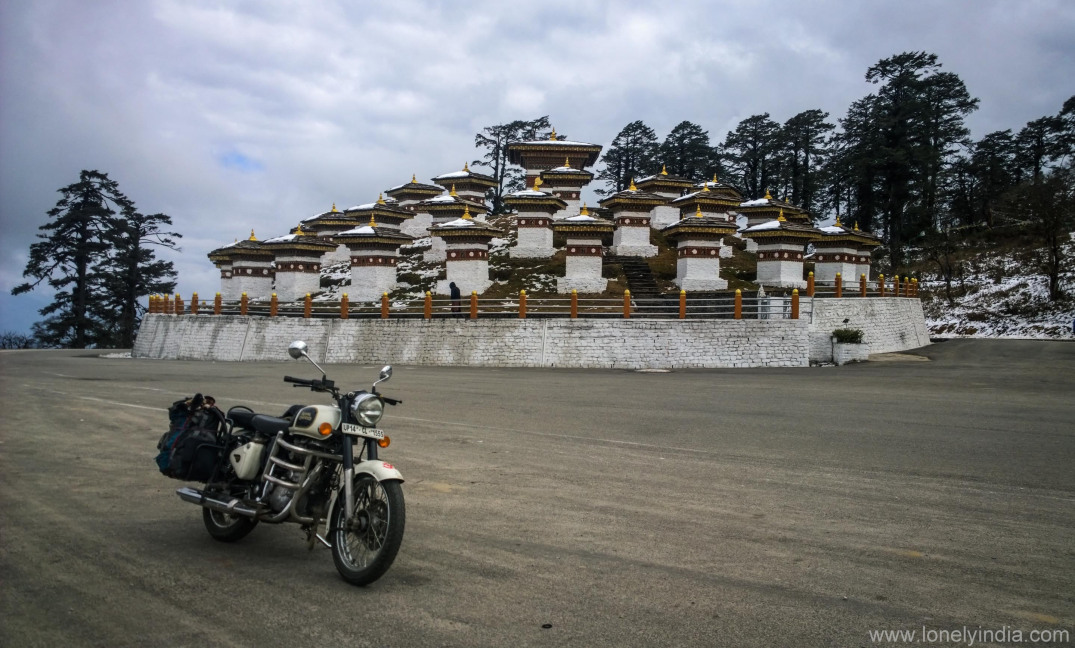 We spent a month in Gujarat and a month in Rajasthan. By the time we reached Delhi, Bhishma came up with the idea that we should extend the road trip to Leh. It is the most beautiful place I have seen so far and can go there as many times as possible. Bhishma decided to end the trip after Leh and I bought a second hand bike because I wanted to see everything possible.
Two months later, when I reached Dhanbad via Punjab, Haryana, UP, MP, Bihar, and Jharkhand, I got a call from Bhishma. He had taken up a job but his mind was somewhere else and he wanted to start the journey again. I was on the other side of India and we decided to start from Mumbai. So I left my bike at a friend's place in Dhanbad and took a train. We left Mumbai on Bhishma's bike – this time crossing Maharashtra and the east coast to reach Dhanabad and continue towards Bhutan and northeast India via West Bengal. We were joined by another college friend, Mrigank.
By this time I had left my job for the love of travelling. Bhishma and Mrigank decided to end the trip again after Bhutan. Mrigank went back for his job and Bhishma started exploring options to work for the betterment of rural India.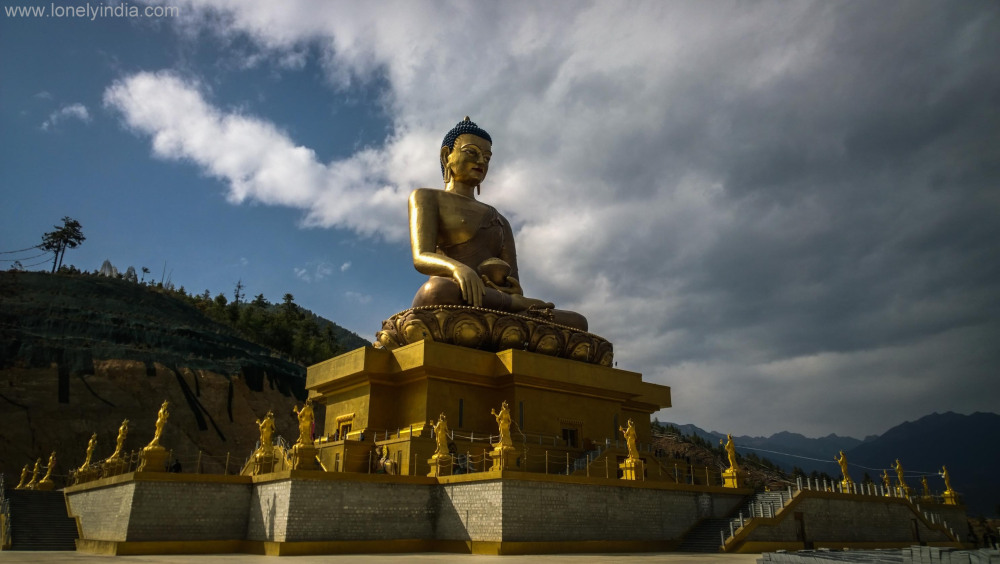 Meanwhile, I contacted a friend to develop an app named TripMapic, with the aim of bringing back the old habit of sending postcards to friends and loved ones from the locations we are exploring. The app can be downloaded here.
By the time I reached Guwahati, the engine of my bike stopped working and the cost of repair was very high. I decided not to quit and travelled across Guwahati on foot. This was when I realized that I can walk 30 km in one day. Soon Bhishma called me again with a surprise. He was still at the India-Bhutan border and wanted to travel across Meghalaya. I told him about my bike and he offered that I could ride his bike for the next few months while I was in northeast India. So I sold my Thunderbird to a mechanic in Shillong for Rs. 25,000.
The mechanic introduced me to a rider club of Meghalaya named RERAM, which later turned out to be very helpful. People used to tell me to remain careful in some places of northeast India, because of the fear of militant attacks. One such place was Haflong, where I reached in the evening and didn't find a hotel to stay in. All hotels were very expensive and I was running short of money. I just parked my bike at the city circle and was thinking of what to do when a person named Bankim saw my bike and asked where I was coming from.
Learning that I need help, he immediately called the rider group named Haflong Highlanders, and they helped me get a free hotel room.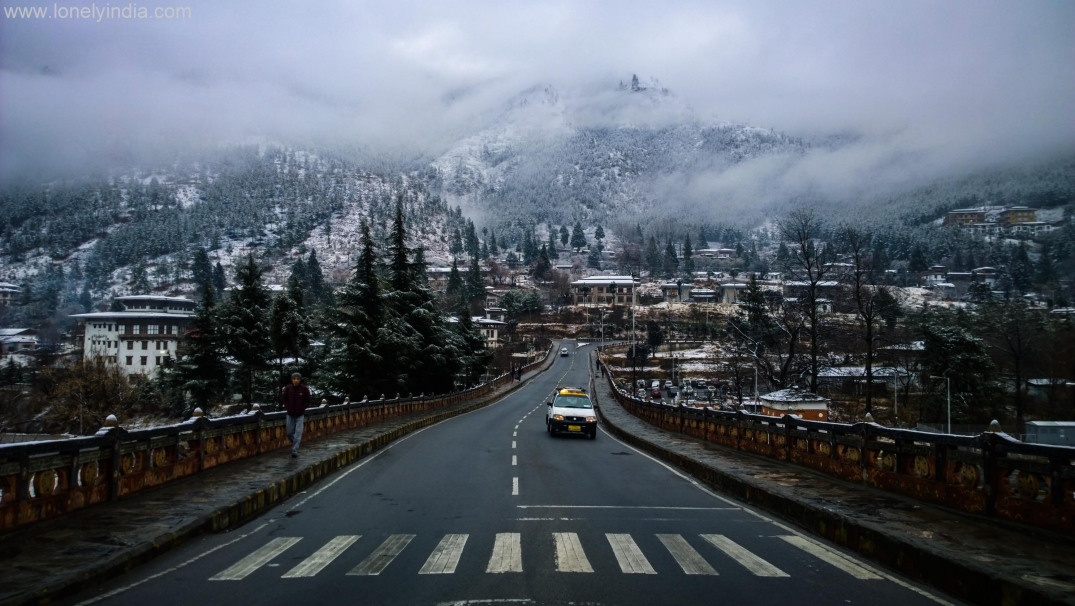 I met Mr. HK Dharmadarshi in Mizoram. He works in Aizawl and is a traveller too. One day he called me over and asked me to narrate my story in front of 200 people who were waiting to hear it. One of them asked how I get the money to travel so much. My answer was the same – I am just running as far as my luck will take me.
I didn't have money when I started, and at that point I was left with just Rs. 2,000. By afternoon that day, those people collected and donated Rs. 13,000 so I could continue with my ride.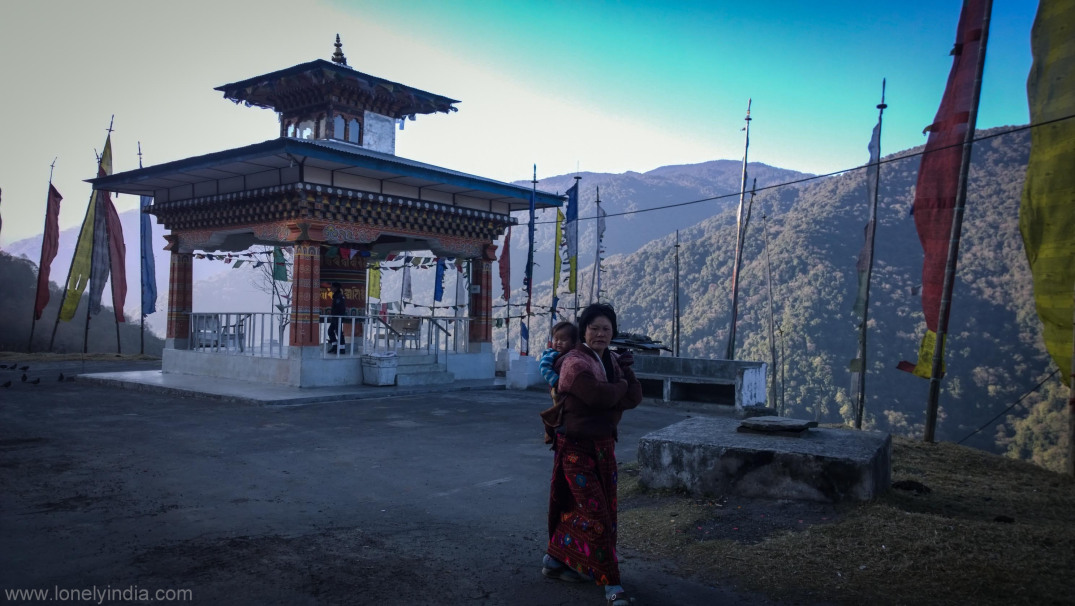 I then visited Manipur and Mizoram. As a traveller on a bike I was welcomed by every family in all these places. I was in Imphal when the earthquake struck and it was followed by the cyclonic rains.
But despite all hardships, I didn't stop travelling. I had come so far. How could I leave this beautiful part of the country unexplored!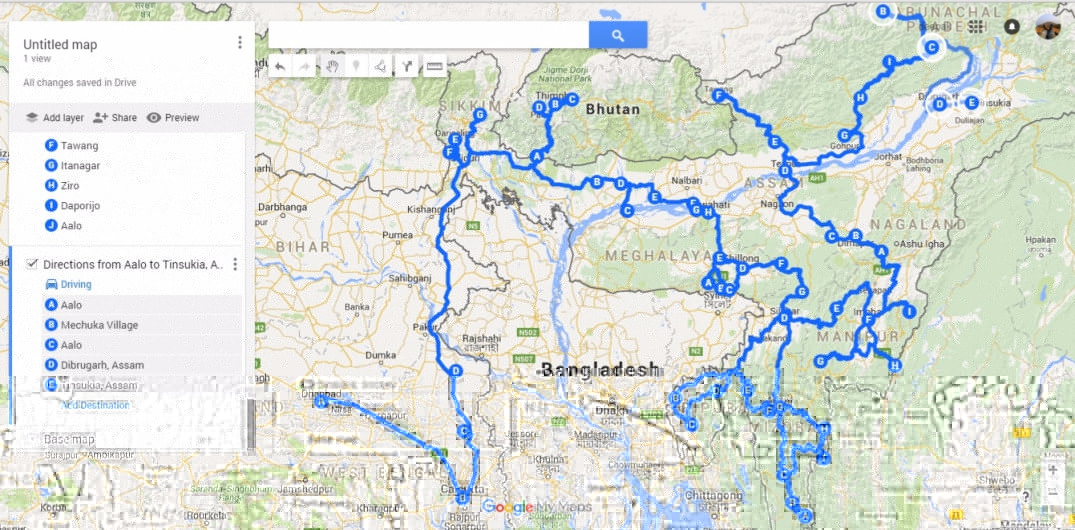 After reaching Mechuka village, I started getting home sick and decided to return. After reaching Nagpur, I came to know that all routes from Madhya Pradesh were blocked because of the floods. So I changed my route again and went to Mumbai instead of my hometown, Haridwar.
What will I do next?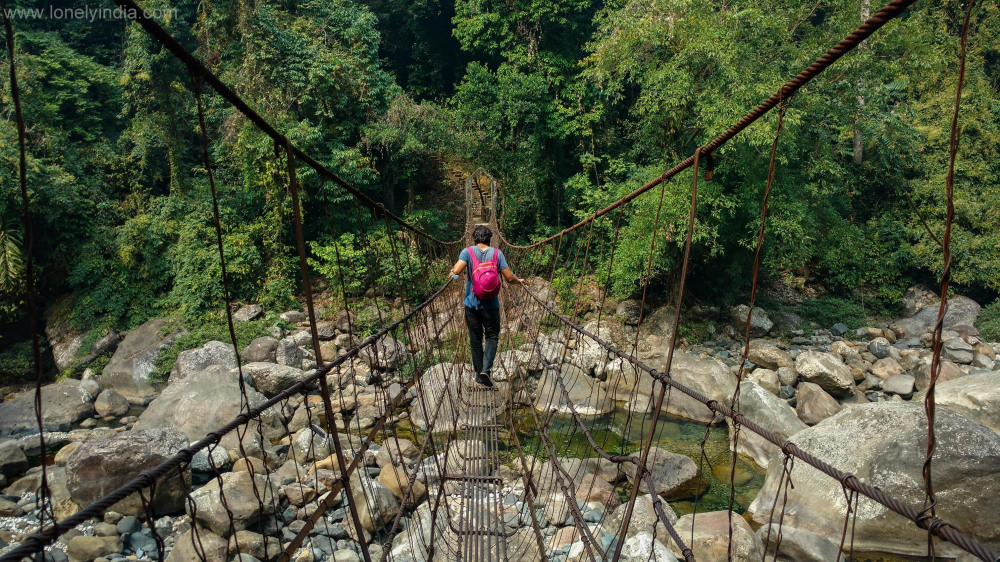 I will work on my travel app and after that, I will travel to Europe soon. I want to see the world before I am 30 and I have only three years left now. You can read the full story here.
Like this story? Or have something to share? Write to us: contact@thebetterindia.com, or connect with us on Facebook and Twitter (@thebetterindia).