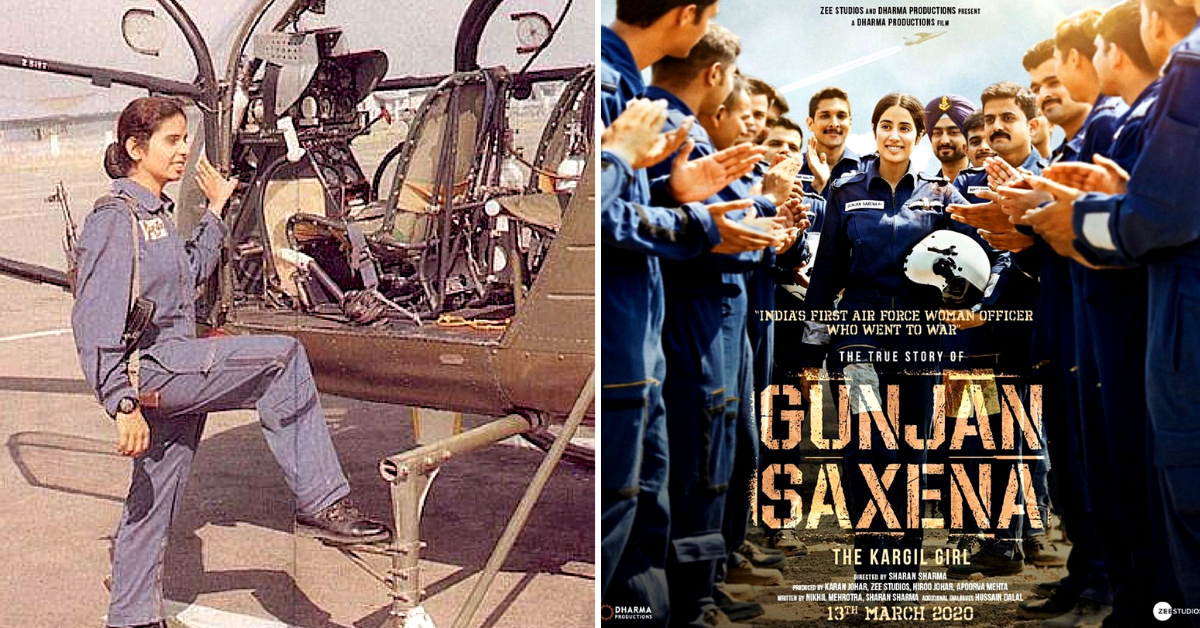 These brave women pilots flew dozens of helicopter sorties through the Kargil war zone to air-drop supplies to troops and evacuate injured Indian Army soldiers.
In a significant milestone for the Indian military, for the first time, three female pilots – Avani Chaturvedi, Bhawana Kanth and Mohana Singh – were recently inducted into an Indian Air Force fighter squadron.
But did you know Indian women aviators have been flying into war zones long before IAF formally took them on as fighter pilots?
This is the forgotten story of India's first women pilots who flew dozens of helicopter sorties into harm's way to evacuate soldiers from the Kargil war front to safety.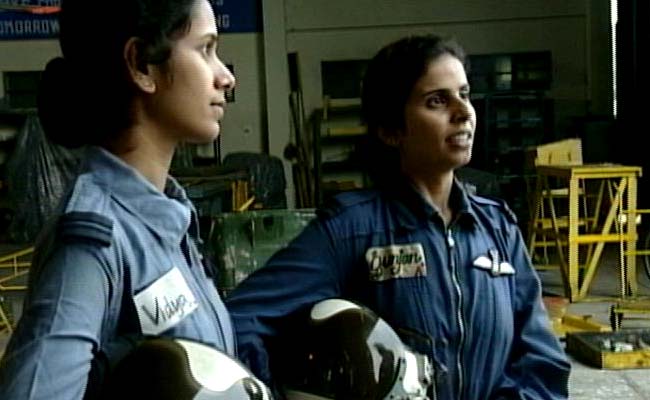 Gunjan Saxena had grown up in a family firmly committed to serving the nation – her father and brother were also in the army. She was studying at Delhi's Hansraj College when she decided to opt for what seemed like a natural vocation to her – IAF's new batch of women pilots. In 1994, Gunjan Saxena, along with Srividya Rajan, became one of 25 young women to form the first batch of women IAF trainee pilots.
Back then, many people had severe reservations about allowing women pilots into the Indian Air force. They were doubtful whether women pilots could cope with the physically and mentally stressful conditions of war. The women aviators had to often work extra hard to prove they were just as qualified for the battle zones as the men. Two young women pilots, eager to prove their mettle, soon got their chance with the breakout of the Kargil war in 1999.
The Indian Air force needed every pilot it had during this tense battle and the women pilots were called in. Tasked with medical evacuations, supply drops and spotting Pakistani positions in the war zone, Gunjan and Srividya performed brilliantly.
---
You May Also Like: Meet the First Three Women Inducted as Pilots in IAF Fighter Squadron
---
The two young women flew their small Cheetah helicopters through extremely hostile mountain territory where the Pakistani army fired bullets and anti-aircraft missiles at virtually any Indian aircraft they could spot.
Dodging these attacks in their unarmed and defenceless choppers, the women pilots air-dropped supplies to troops in the Dras and Batalik sectors, evacuated injured Indian Army soldiers, and reported enemy positions to the Indian army.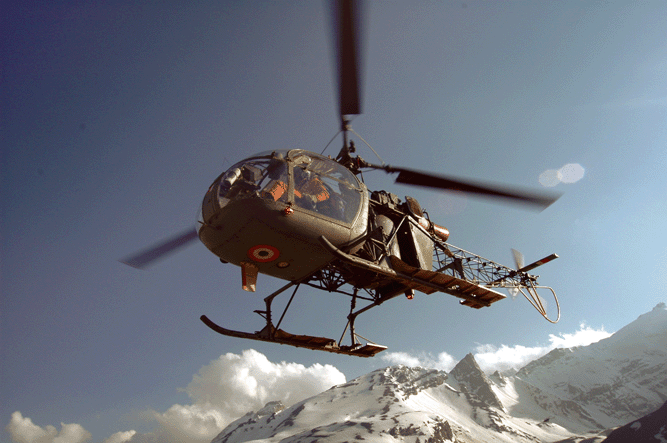 Once, in a direct attack, the Pakistani Army fired a rocket at Gunjan's chopper, which was positioned for take-off at the Kargil airstrip. The missile barely missed her chopper, crashing into the hillside behind her in a thunderous explosion. However, undeterred by the danger such attacks posed to their lives, Gunjan and Srividya soldiered on, continuing their vital operational sorties.
Flying choppers in the mountains is fraught with many risks and requires an inordinate amount of skill. There is also the ever present danger of being shot down. The two women were prepared for this possibility. Gunjan even carried a fully loaded INSAS assault rifle and a revolver with her on every mission. In case of a crash landing close to Pakistani army positions, she was ready to fight her way out of trouble or go down fighting till her last breath.
Evacuating injured Indian Army soldiers during the war was the single biggest motivation for these two pilots. In an interview to NDTV, Gunjan said:
"One of our main roles there was casualty evacuation. I think it is the ultimate feeling that you can ever have as a helicopter pilot. I would say it's a very satisfying feeling when you save a life because that is what you're there for."
For her exemplary performance in the Kargil war, Flying Officer Gunjan Saxena was the first woman recipient of the Shaurya Chakra, a gallantry award presented for valour, courageous action or self-sacrifice while not engaged in direct action with the enemy.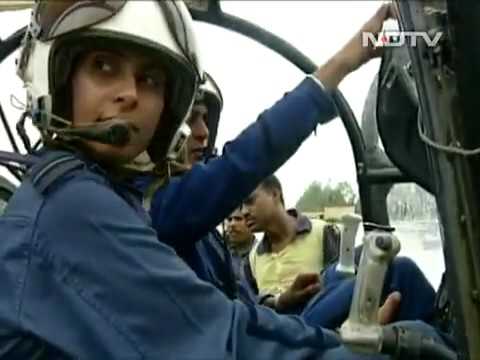 Due to a lack of opportunities for women in the air force back then, Gunjan's tenure as a chopper pilot ended after seven years as a short service commissioned officer. Currently married to an Indian Air Force Mi-17 helicopter pilot, Gunjan feels that it's great that the Indian Air Force has more opportunities for women to serve their country today. Glad that women pilots can get a permanent commission now, she says:
"I think inducting women in the fighter stream is a very, very big and positive step on part of the Air Force. Being a pioneer, I would say, it feels great and I would only say that I hope these women who've come into the fighter stream now give their 100% and really, really touch the sky with glory."
Flying Officers Gunjan Saxena and Srividya Rajan never flew fighter jets. But, as the first Indian women to fly sorties in a combat zone, they definitely opened up vistas that, till then, had traditionally been a male preserve.
---
Also Read: This Amazing Woman Has Been Training India's Special Forces for 20 Years without Compensation!
---
Like this story? Have something to share? Email: contact@thebetterindia.com, or join us on Facebook and Twitter (@thebetterindia). To get positive news on WhatsApp, just send 'Start' to 090 2900 3600 via WhatsApp.