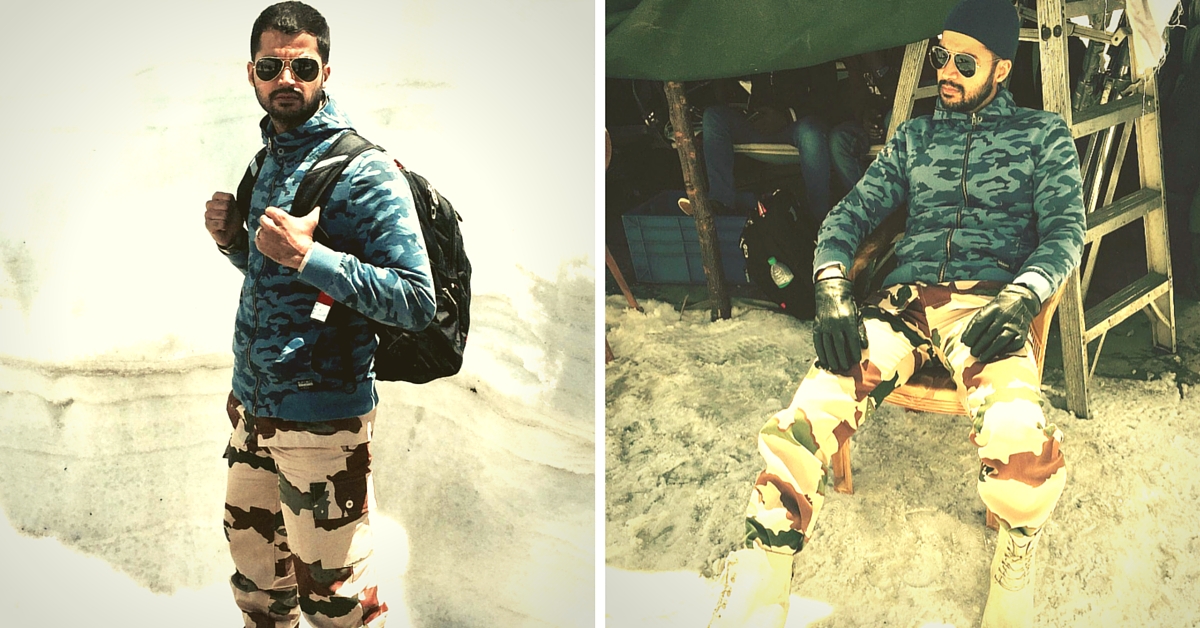 After acting as a soldier in an upcoming movie, actor Prashantt Guptha writes about his experiences and shares a message for soldiers across the world.
After acting as a soldier in an upcoming movie, actor Prashantt Guptha writes about his experiences and shares a message for soldiers across the world.
Last month, on the night of 29 May 2016, I took off from New York for Mumbai, and further onwards to a very remote location in Himachal Pradesh. I had to put an abrupt end to my beautiful holiday in New York where the entire family gathers annually. Being seen off by thirteen family members can dampen one's spirits as well as one's eyes. But I put on a brave front; I felt like a soldier whose leave had been cancelled and who was being called back to duty. But I'm not a soldier. I'm an actor who was heading back to do a film in which I had a role – the role of a soldier.
But this letter isn't about me – my struggles or my achievements. And it is certainly not about my film.
This is about every soldier of EVERY country. This is about who the real heroes of the world are. This was and will always be true as far as I am concerned.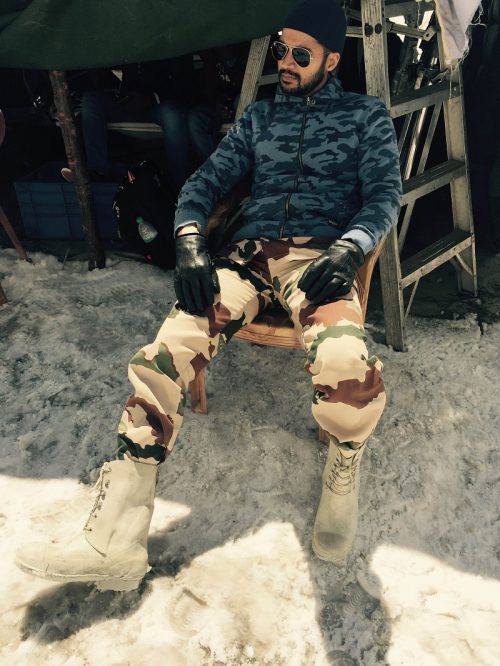 I truly wish the world would be devoid of soldiers, because I wish we didn't need them and the world was always at peace. I played a soldier in a film for art, fame and money. There is nothing selfless about it. But while playing one, the emotions I went though had nothing to do with hating another country or loving my own.
I played a young Pakistani Major. While playing the role and getting into the head of the character, I did not once feel pro-Pakistani or anti-Indian. Neither did I feel disconnected with the role of a Pakistani soldier just because I am an Indian in reality.
My experience taught me so much about the state of mind of a military man. I believe his emotions aren't political but rather, are purely human. I don't think any soldier wants to be at war. He does it out of duty, out of a debt towards his motherland.
As firm, dedicated and fiercely trained as our soldiers are, do we civilians ever wonder what is going on in their hearts and minds? I'll tell you what was going through my mind when I was a soldier – not as a Pakistani soldier, not as an Indian playing a Pakistani, and not as an actor playing a soldier. Just, as a soldier. I was often sad, thinking of what the mother, father, spouse or child of such a solider would be going through at home? I confess I was scared many times. The terrain was dangerous, the temperatures almost zero, the commute to the location was terrifying, the oxygen levels low, and the blizzards and fog mind-numbing. I often felt like my life was coming to an end.
I felt a massive surge of love towards my land but an almost equal disconnect with the political and other masterminds who orchestrate war-like situations. For what? There isn't a single country in this world that has managed to utilize its own land to the maximum – what's the purpose of extending boundaries further? A dozen other such thoughts kept running across my mind.
My gurus and guides teach me that every morning upon waking, I should thank God for another day of my life. What then must go through the mind of a soldier who wakes up only to get killed or kill another? There were so many things I could not stop thinking about.
But my experience was over in two weeks. Adequate measures were in place to protect us. But what about the soldiers who live through actual war and ten times worse, in all kinds of extremes, for indefinitely longer, not for money, not for fame and not to hone the art of war? Who looks after them?
On this Kargil Vijay Diwas, in honour of July 26, 1999, I would like to pay homage not only to the soldiers of India and Pakistan, but of the entire world.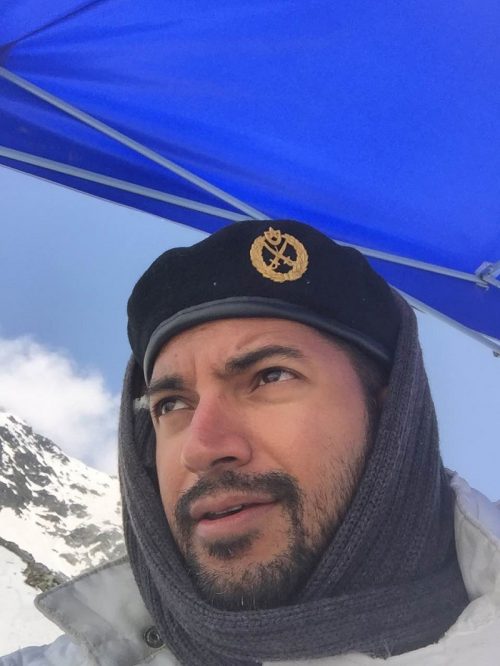 "My dear brothers and sisters in every armed force of the world, may God bless your souls. I salute the sacrifice of the mothers who delivered and breast-fed you, the courage of the fathers who raised you with different dreams altogether, your spouses who are like no other and your children who probably pray the most in the world."
I hope this letter reaches as many people in the world as there are soldiers and that each and every one reading it has a newfound respect for these particular children of God.
With deepest respect,
Prashantt Guptha
Like this story? Have something to share? Email: contact@thebetterindia.com, or join us on Facebook and Twitter (@thebetterindia). To get positive news on WhatsApp, just send 'Start' to 090 2900 3600 via WhatsApp.
About the author: Prashantt Guptha is an actor from New York, now based in Mumbai. He has several prominent films to his credit and is now actively involved in film festivals, a Hollywood production company and pursuing other entrepreneurial ventures.