India's first planned eco-tourism destination, Thenmala, offers a never-ending list of attractions, along with sweeping views of the Western Ghats in all their splendour.
A blend of modernity and comfort in the heart of pristine nature, Thenmala is India's first planned eco-tourism destination.
Situated in the Kollam district of Kerala, Thenmala literally translates to 'honey hill'. The region was once very famous for its honey that was believed to have medicinal properties.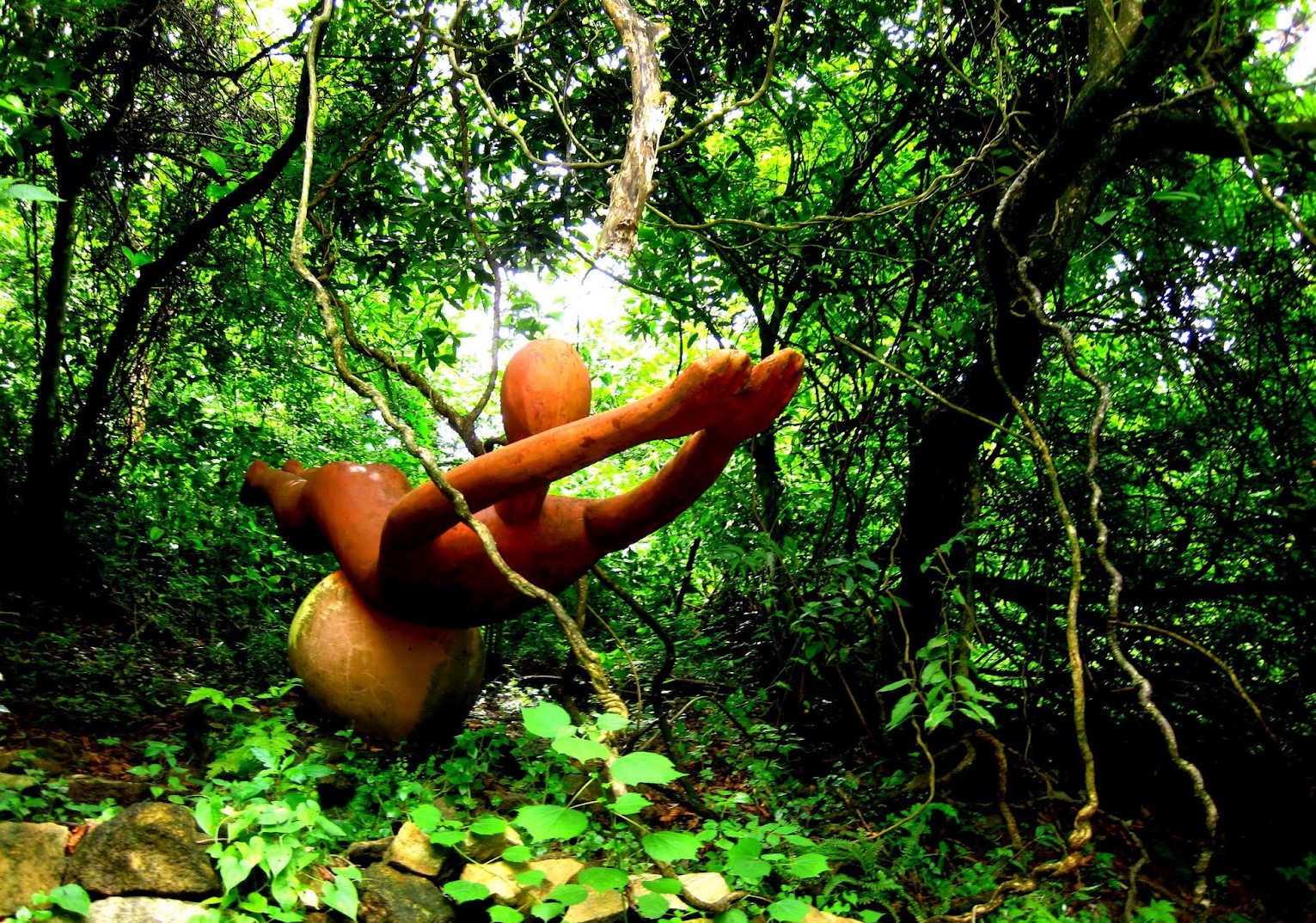 A quiet place away from the chaos of the city, Thenmala is a fetching fusion of traditional jungle living and contemporary design. It offers a never-ending list of attractions, along with sweeping views of the Western Ghats in all their splendour. Spread over acres of evergreen forests, Thenmala has been divided into three major zones, each with a particular theme – Culture Zone, Leisure Zone and Adventure Zone.
If you want to break free of travel's predicable stops, then head to Thenmala for an experience that is unique and exceptional. Here are a few photos that showcase the scenic surprises that await visitors at this gorgeous green getaway.
1. A Gorgeous Nature Trail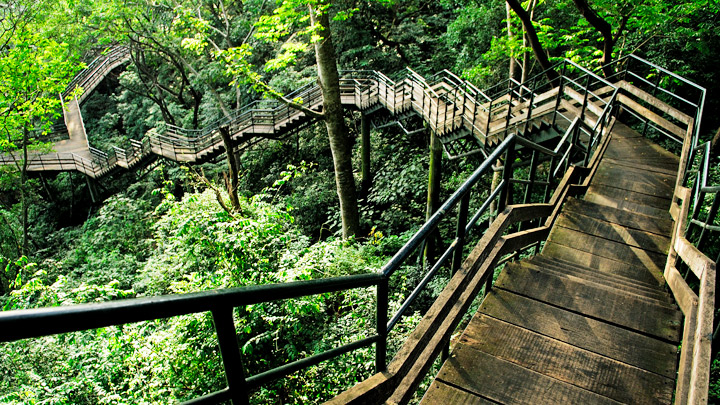 Thenmala's numerous nature trails are a joy for every nature enthusiast, adventure seeker and conservationist. The trails wind their way through a verdant jungle, passing over several sprightly mountain streams. They also have several resting spots that are just perfect for a delightful picnic.
2. Thenmala Parappar Dam
A boardwalk in the Leisure Zone leads to the breathtakingly beautiful Thenmala Parappar dam, which is the second largest irrigation project (and the longest artificial reservoir) in Kerala. Boating on the pristine waters of this reservoir, bordered on both sides by the Shendurney Wildlife Sanctuary, is a focal point of eco-tourism at Thenmala.
3. Thrills in the Jungle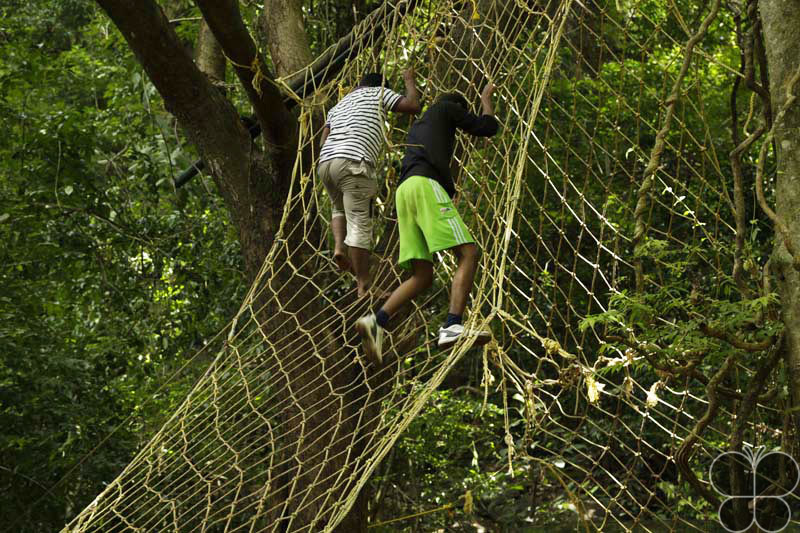 For those who love an adrenalin rush, Thenmala's Adventure Zone is quite a thrilling experience. There are plenty of exciting choices, of varying levels of difficulty, such as spider nets, alley crossings, Burma bridges, trust falls, archery, and flying fox. There is also a museum that displays all types of rope knots used by sportsmen, sailors and rescue professionals.
4. Heaven for Adventure Junkies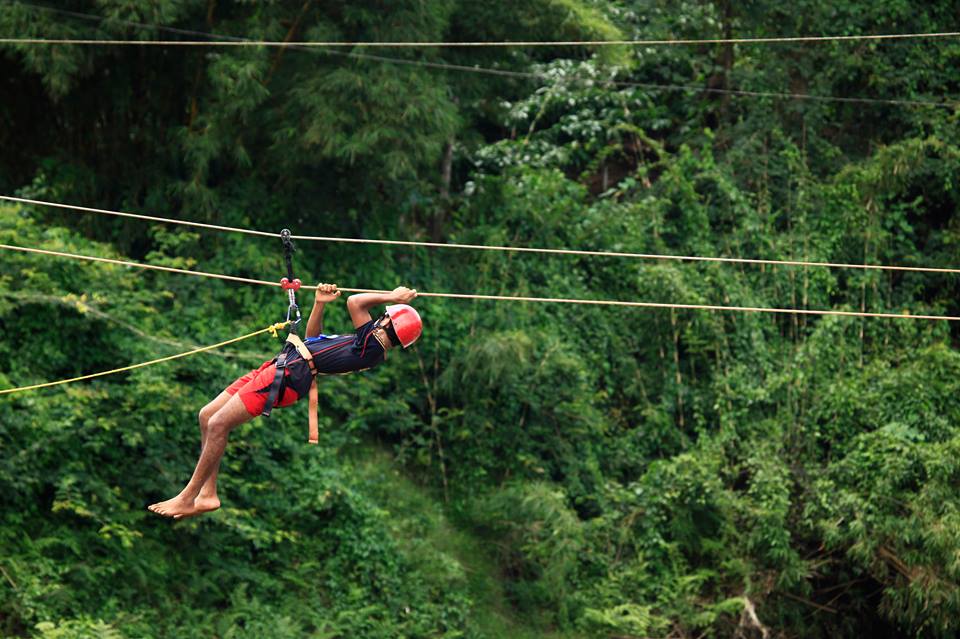 From recreational rock climbing and rappelling to mountain biking and river crossings, there are a horde of activities for those craving more adventure. For people who prefer trekking, three day guided treks (with camping) into the hilly terrain of the Shendurney Wildlife Sanctuary are organised by the Thenmala authorities.
5. The Pretty Palaruvi Waterfall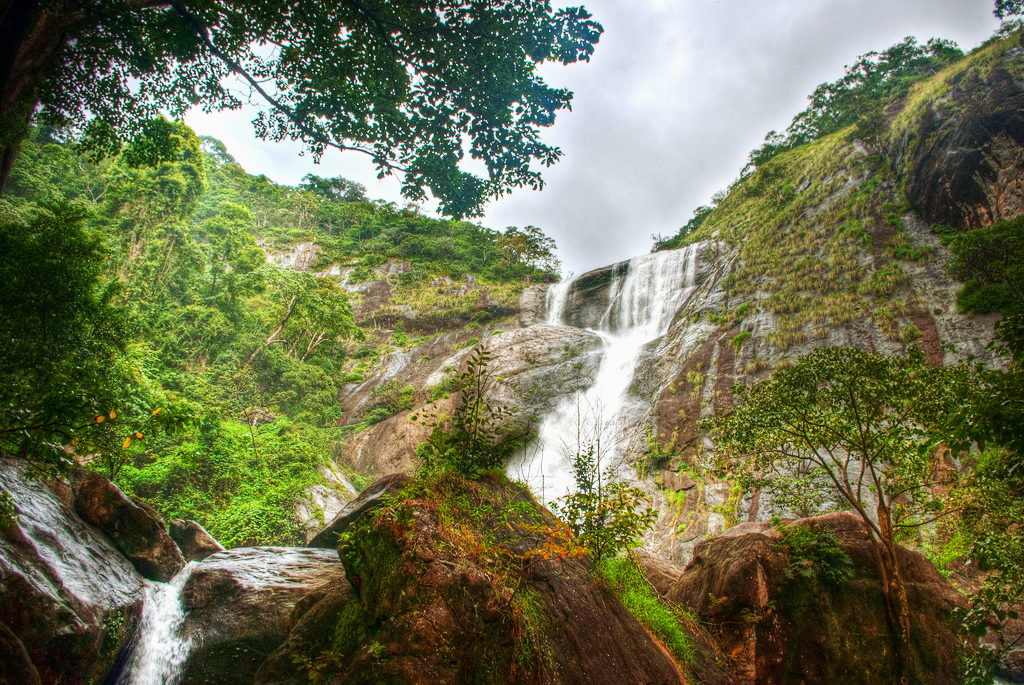 One of the highest waterfalls in Kerala, Palaruvi literally means 'a stream of milk'. Wrapped in the lush embrace of a tropical rainforest, the waterfall gushes from a 300 feet high rocky drop to a pristine plunge pool. The waterfall is pretty close to Thenmala and is a popular picnic spot. With life guards on standby, this family-friendly waterfall is the perfect place for a relaxing dip.
---
You May Also Like: Laitlum Canyons: Take a Trip into the Heart of Meghalaya's Natural Wonder
---
6. A Tropical Treehouse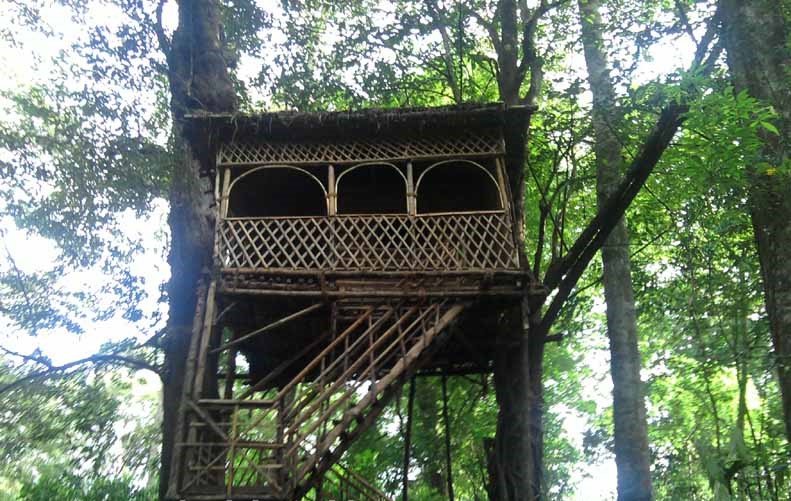 If you have ever dreamt of living in a treetop getaway in a tropical paradise, the beautiful tree top hut at Thenmala is where you should be. Observe the beautiful vagaries of nature, let the birds serenade you, and savour the refreshingly cool breeze as you lounge around in this little tree house.
7. A Historic Hanging Bridge
Built in the year 1877, the hanging bridge at Thenmala is an engineering marvel. This 400 feet long bridge was constructed across the Kallada River under the supervision of a British engineer named Albert Henry. Thrill seekers will love walking across this bridge that is built of wooden planks and linked bar chains bolted together with huge nuts. Steel rod hangers support the chains connected to the deck and the entire bridge is supported by two pillars at both ends of the bridge
8. Deer Rehabilitation Centre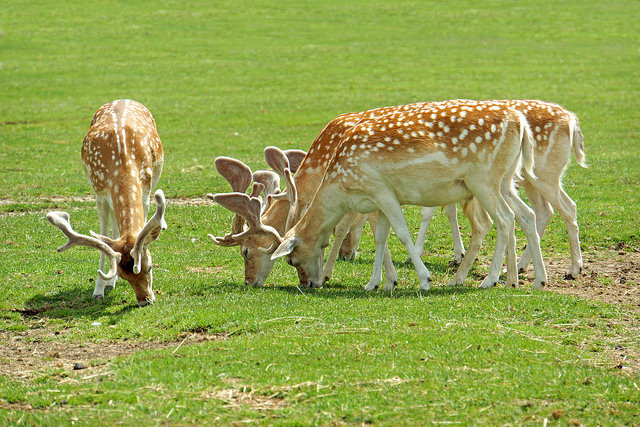 Sitting amidst the forested river banks of the river Kallada, Thenmala's Deer Rehabilitation Centre works to rescue, nurture and rehabilitate deer that stray out of the jungle. At the centre, species such as barking deer, spotted deer and sambar deer can be seen peacefully grazing. For more glimpses of wildlife, try soft trekking in Thenmala's Myristica Swamp Forest, which is only found in this part of the country.
9. A Serene Sculpture Garden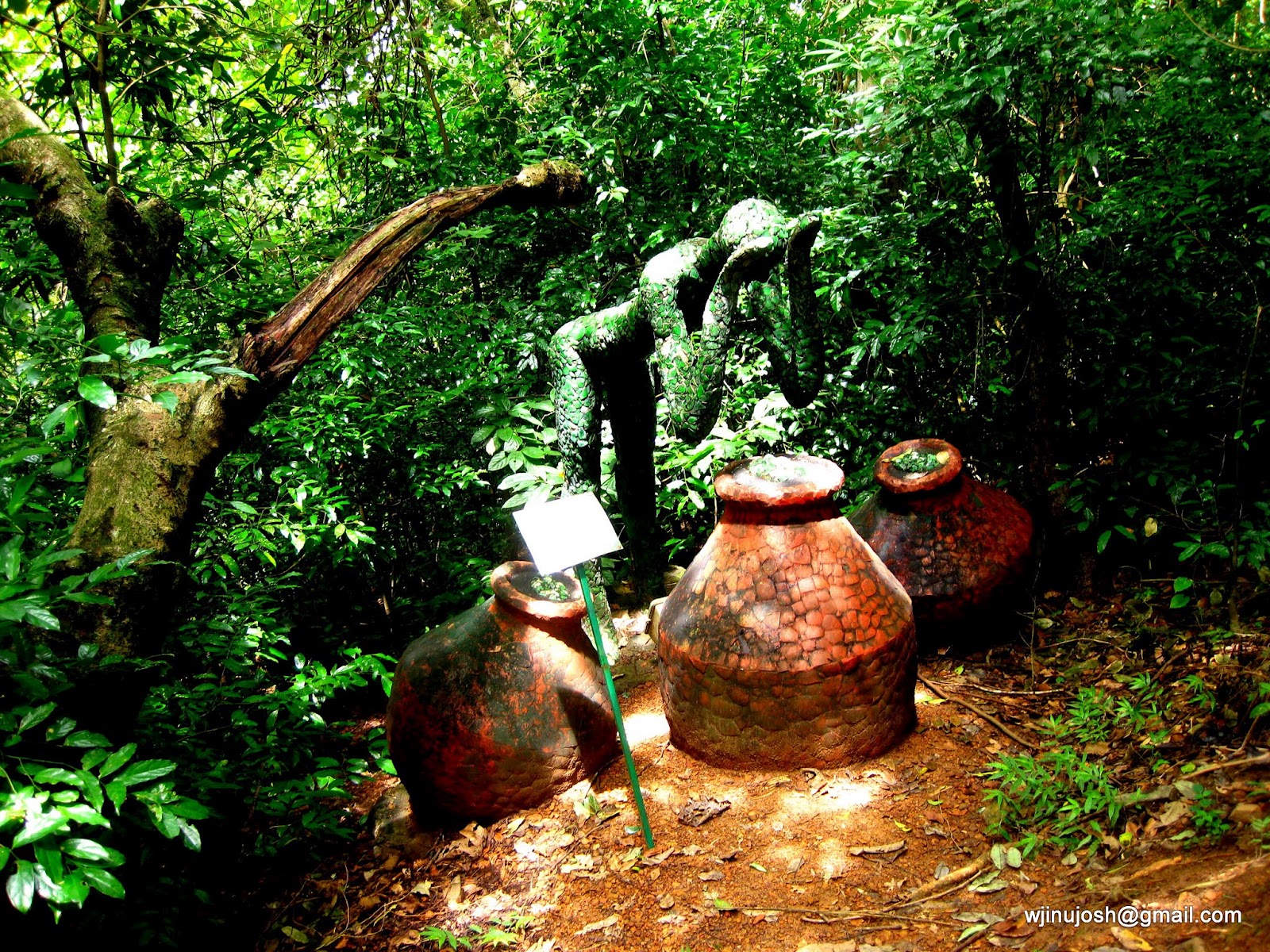 The theme of Thenmala's serene sculpture garden is 'Man and Nature'. Every piece of sculpture has been carefully selected in this eco-sensitive zone and is designed to minimize any impact on its natural surroundings. As a result, the striking sculptures merge perfectly into the forested landscape of Thenmala, a land clothed in all shades of green.
10. Nature's Dance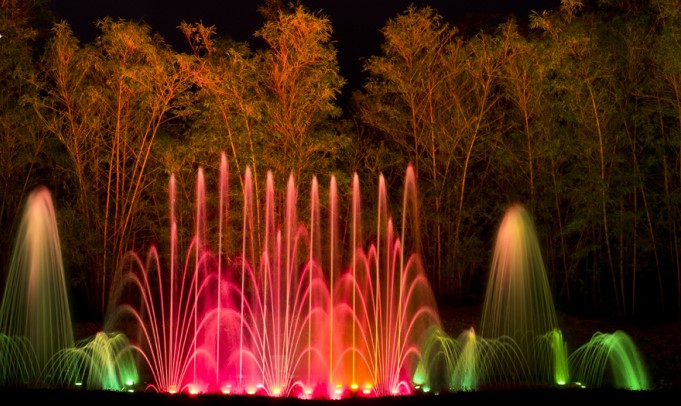 Thenmala's Culture Zone has food courts, shopping areas, amphitheatres, and more to help visitors enjoy and learn about Kerala's cultural heritage. A synchronized and rhythmic ballet of water, sound and light – Nature's Dance musical fountain – is the most popular attraction at the Culture Zone. There is also a beautifully arranged Butterfly Park that houses around 125 species of butterflies, besides birds such as hornbills.
11. The Enchanting 13 Arch Bridge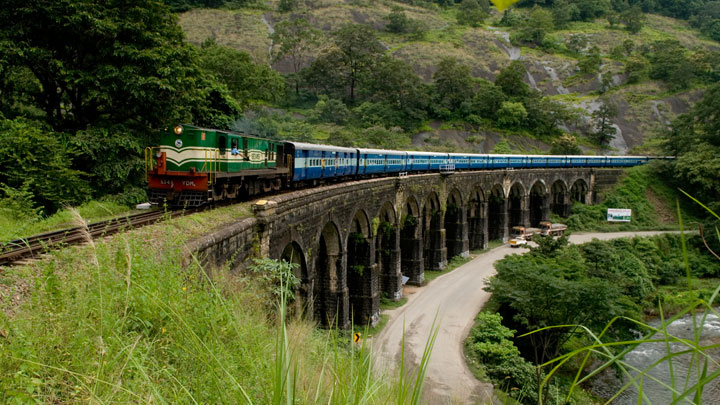 The Pathimoonnu Kannara Palam (13 Arch Bridge) was built by the British in 1904 to transport goods from Kollam (Quilon) to Madras, and is part of one of India's oldest mountain rail lines. Constructed more than a century ago with just rocks, limestone and jaggery (in the Surki method), the enchanting bridge is a must see landmark for all Thenmala visitors.
---
Also Read: These Gorgeous Photos Give a Glimpse of the Idyllic Island Life on Lakshadweep
---
Like this story? Have something to share? Email: contact@thebetterindia.com, or join us on Facebook and Twitter (@thebetterindia). To get positive news on WhatsApp, just send 'Start' to 090 2900 3600 via WhatsApp.