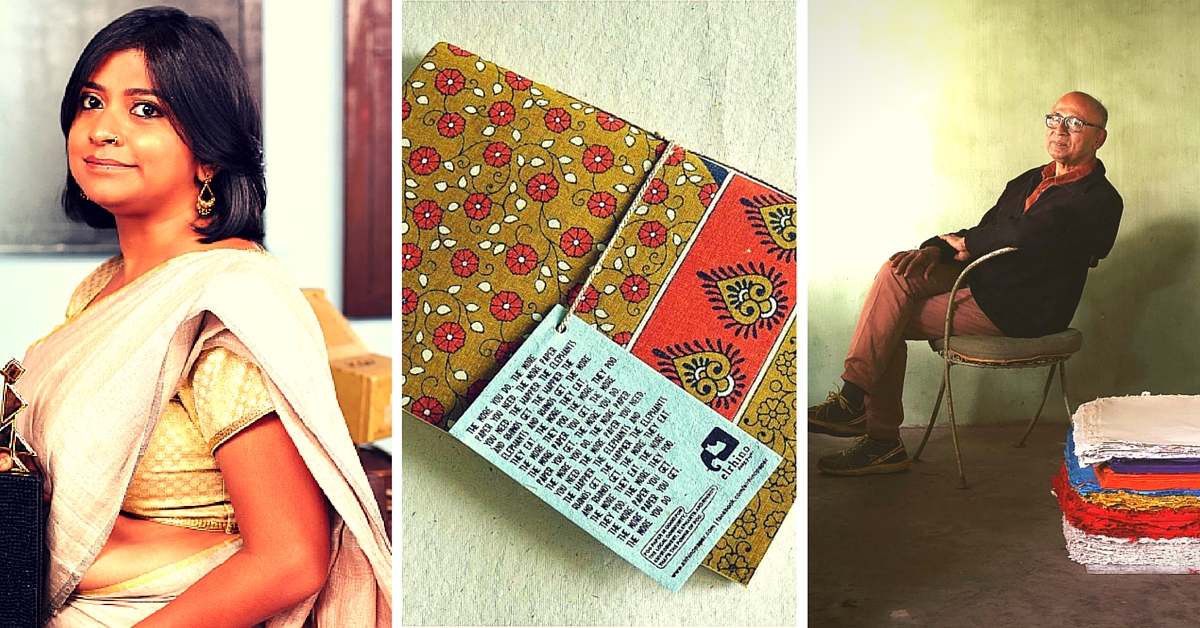 Mahesh and Nisha Bora have set up an organization in Guwahati that converts elephant and rhino poop into paper, further manufacturing beautiful products like notebooks and more. This is how their initiative is helping in wildlife conservation.
Mahesh and Nisha Bora have set up an organization in Guwahati that converts elephant and rhino poop into paper, further manufacturing beautiful products like notebooks and more. This is how their initiative is helping in wildlife conservation.
This is a story about wildlife conservation, albeit with a unique twist. For the elephants and one-horned rhinos in Assam, looks like it's their poop to the rescue.
The father-daughter duo of Mahesh and Nisha Bora are turning elephant and rhino poop into paper, which is then used to make exquisite paper products embellished with indigenous designs.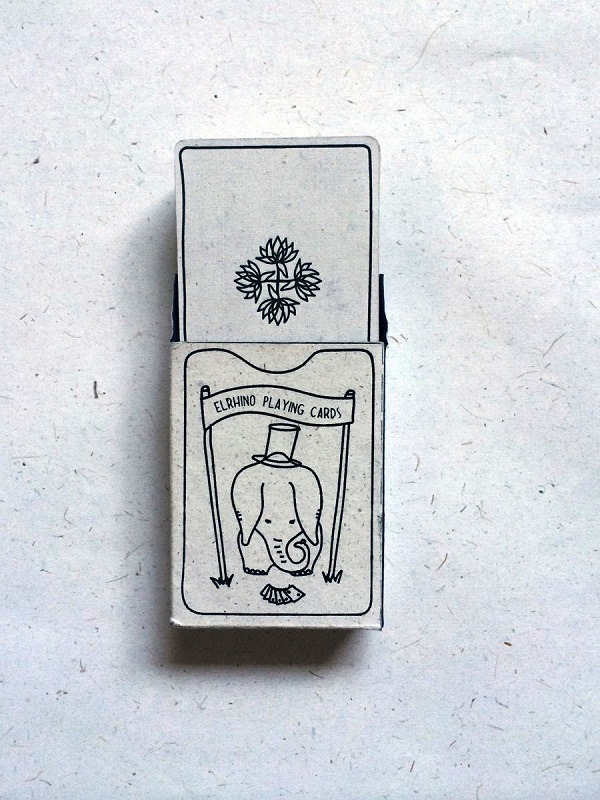 An accident, as Nisha describes it, led to the creation of their company, ElRhino, which has been in operation for two years now. The 40-year-old corporate executive, who is based in Mumbai, recalls how it was her father, a retired mining engineer, who stumbled upon an article that described how elephant excreta was being used to make paper in Rajasthan. And this was in a region where elephants are not even commonly found. "He was really intrigued and thought why something like this couldn't be done in Assam? He immediately decided to visit the dung-paper-making facility and see the process for himself," she reveals.
When Nisha came home for a visit her father had done the research and had already started putting his idea into action.
"Not only was I impressed by what my father was doing, I realised that this was it… this was my calling. I may be qualified qualitative market researcher, but this was what piqued my interest," she admits.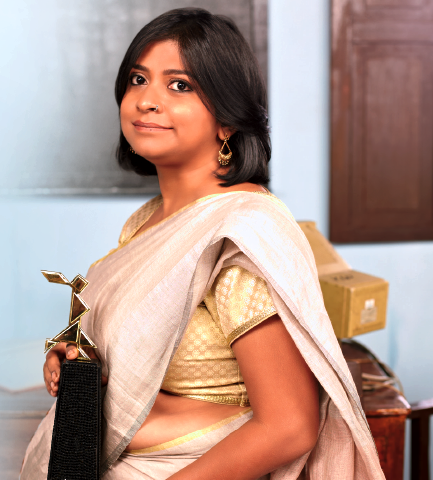 The project had begun with some extensive R&D (Research and Development) followed by a thorough recce of the logistics involved. It was only in 2014 that their manufacturing unit, which is located in Chaygaon village near Guwahati, actually became functional. Presently, they have 15 full-time employees on board and they outsource work to another 35 who work periodically every two-three months on specialised activities such as sourcing banana plants or working on developing indigenous designs.
So how do they go about turning poop into paper? The concept behind this is that both rhinos and elephants are vegetarians, eat a lot of grass and, therefore, their dung is full of fibre. The first step in the process, which is preparing the raw material, constitutes washing the dung to remove the faecal matter and retrieve the fibre. This is then boiled with banana plants (for added fibre). Next is the pulping process, where the prepared fibre mix is beaten together with cotton hosiery rags that have been cut into pieces.
Finally, it's the paper making stage, where the mix that has been spread to form sheets, is pressed together, dried, and then cut into standard sizes. Later, it is dyed in different colours.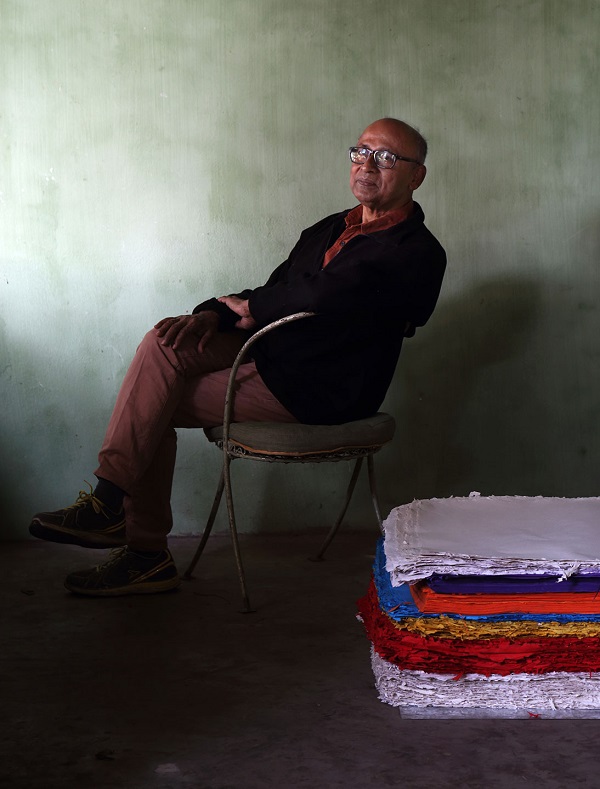 Although it's been gaining popularity gradually, initially, the poop paper did not find many takers. Nisha says that she has to keep reiterating to prospective buyers how this kind of wood-free, chemical-free paper is of high quality and also versatile. And while her initial aim was not so much to "sell the paper" but more about positioning it as a venture that is not only beneficial for the local people but also contributes to saving the animals, Nisha realised soon enough the great power that consumers can wield. A huge demand would automatically give greater visibility to her other causes. That is why instead of simply focusing on producing paper she decided to diversify and make various products with it, including notebooks, journals and playing cards. "We even decided to embellish them with our native designs, like those on the 'gamusa' (Assamese towel)," she adds.
But, here's the vital question: how does this help to protect the Great One-Horned Rhino? "Conservation can be of two kinds. Either you wear the uniform, become a part of the law enforcement agency and fight the poachers, or you can create an environment whereby you support the animal. Our effort is of the second kind," she emphasises.
The one-horned rhino is a revered animal in Assam. Nisha says that, traditionally, the Assamese people refer to the animal in the most respectful term, 'Aapuni' (like 'Aap' in Hindi), and villagers who live in the vicinity of national parks, like Kaziranga or Pobitora, and frequently see the great beast, treat it like their own child.
"It's actually because of the local Assamese villagers that the rhino is still alive," she states.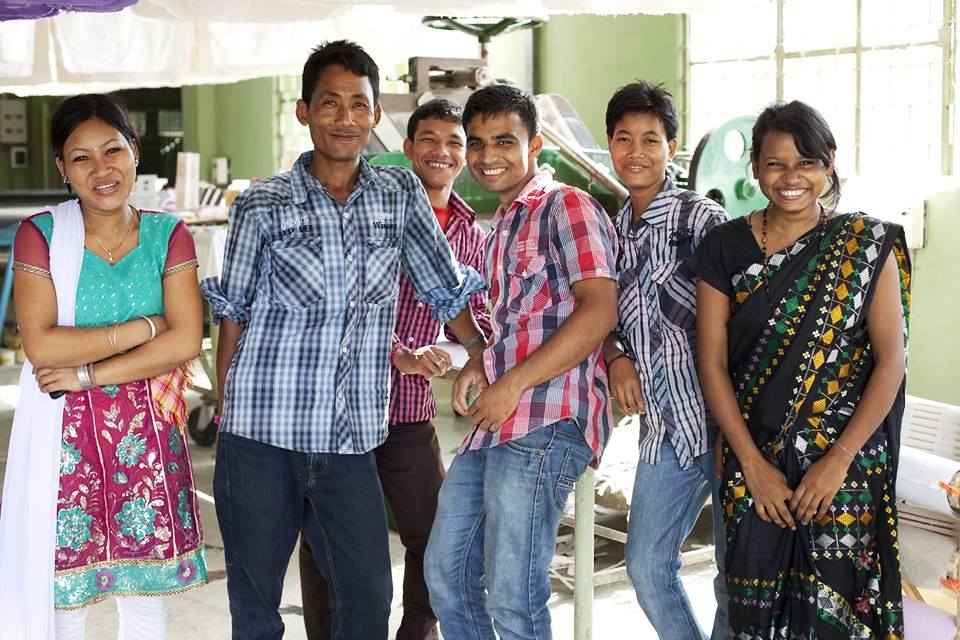 Attitudes, however, have changed to some extent – and not for the better. "There are two aspects to this. Firstly, a lot of migration in the area has led to a mixed population. The ones who have come in from the outside do not share the kind of reverential feelings that the locals have. Another problem is that the rhinos and elephants often destroy crops of people settled in the vicinity of the national parks. This is why some are inclined to overlook the presence of poachers. They know those who are indulging in poaching and who their informers are but they don't report to the authorities," she says.
ElRhino, Nisha feels, has made a difference by providing a respectable means of livelihood through those very animals, "turning indifferent people into protectors". "Moreover, our venture pulls in many visitors every year, throwing the locals into spotlight, which builds their self-esteem immensely. The benefits go beyond the wallet."
Thus far, the project has impacted nearly 400 individuals and helped develop skills of more than 150. ElRhino is now in talks with the forest officials at Kaziranga to set up a paper-making unit which would be good for the villagers nearby.
Low awareness level around the one-horned rhino, habitat and protection, are major issues that the venture seeks to address. She elaborates, "While designing our logo when I was searching the Internet for silhouettes of the one-horned rhino, I couldn't find any! Can you believe it? People have such little knowledge about the one-horned rhino and don't know the difference between this species and the African rhino (which has two horns). So our products, with their little messages, introduce our customers to the one-horned rhino and even spread the word against poaching."
Plans are aplenty for the future. From the technical point of view, the Indian Institute of Technology (IIT), Guwahati, wants to do research on making the dung paper cotton-free.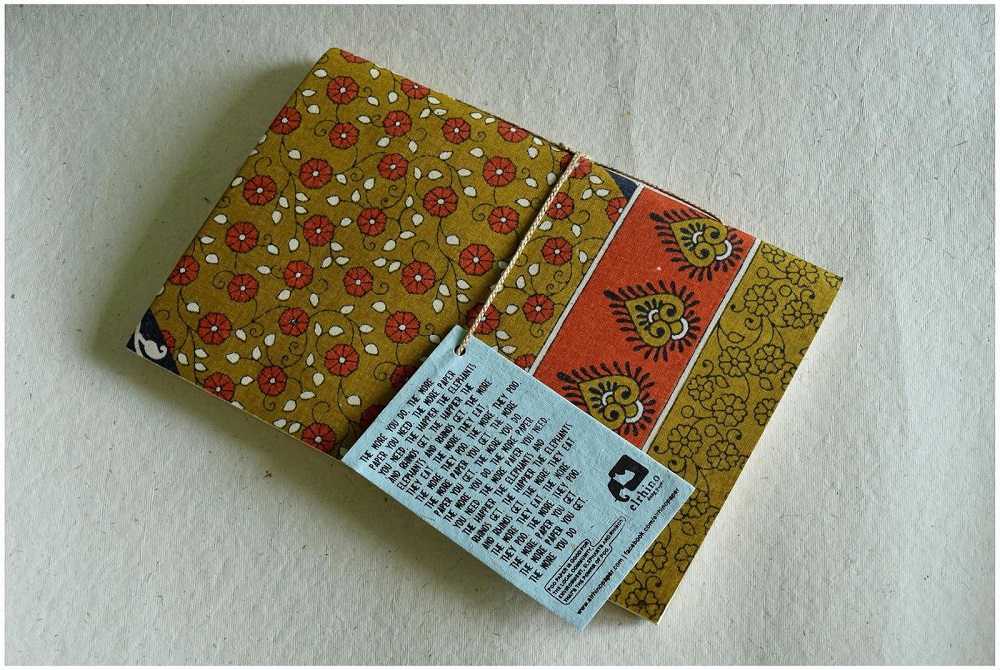 At the moment, ElRhino sources its cotton from Delhi and Gujarat, and is planning on importing it from Dhaka, Bangladesh, as well. This pushes up the production costs, and Nisha is confident that over time their paper will be 100 per cent cotton-free. "In the next one or two years, I plan to do some fund raising, invite volunteers, and bring together voices working on similar issues. We want to be like an aggregator of voices. Then maybe in five or six years, I want this to turn into a movement," she says.
Funds for ElRhino's work come from the Prabhan Barua Trust, instituted in her maternal grandfather's name. He was the chief conservator of forests in the 1940s. Five percent of this "financially viable venture" goes back to conservation efforts in the state. With her father, who she insists is the "backbone" of the project, in Assam and she in Mumbai, ElRhino, with all the stumbling blocks on the way, seems to be moving ahead swiftly in the right direction. "Starting something so unique, about which so little was known, was in itself a challenge. Now, two years on, we are catering to requests for guidance for setting up similar paper-making ventures from places like Kerala. That is an achievement, isn't it?" Nisha remarks with a well-deserved confidence.
Contact details
Like this story? Have something to share? Email: contact@thebetterindia.com, or join us on Facebook and Twitter (@thebetterindia). To get positive news on WhatsApp, just send 'Start' to 090 2900 3600 via WhatsApp.
About the author:
Written by Azera Parveen Rahman for
Women's Feature Service
(WFS) and republished here in arrangement with WFS.
We bring stories straight from the heart of India, to inspire millions and create a wave of impact. Our positive movement is growing bigger everyday, and we would love for you to join it.
Please contribute whatever you can, every little penny helps our team in bringing you more stories that support dreams and spread hope.