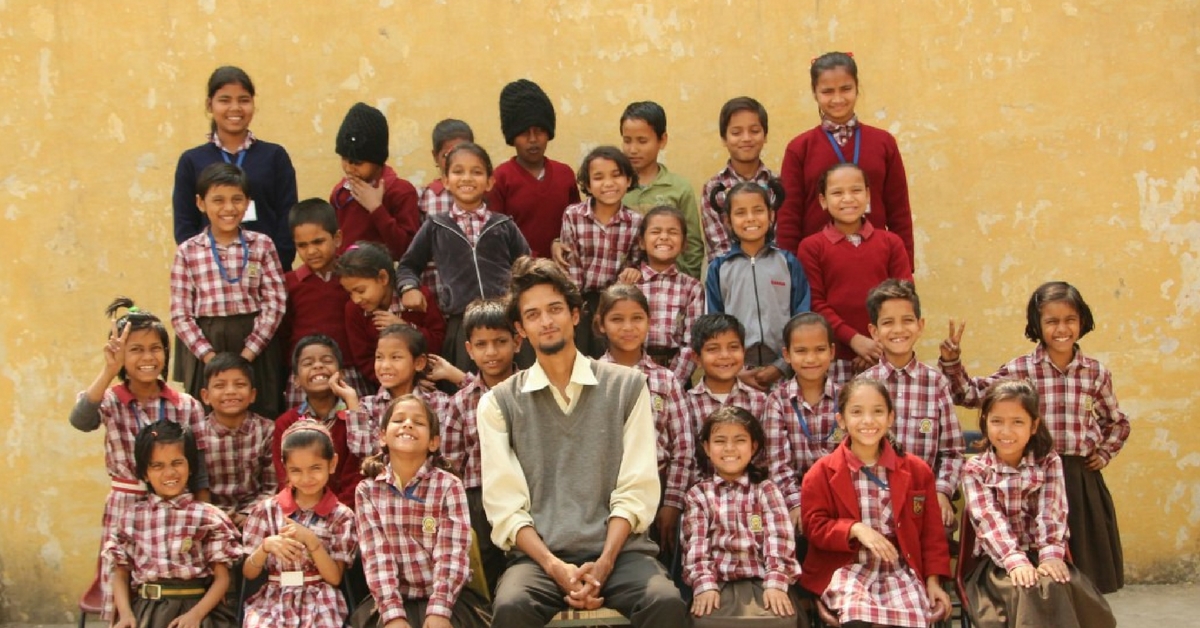 Irshana was found lost in New Delhi with little recollection of her hometown. Her teacher's determination to reunite her with her family helped her find her way home.
Irshana was found lost in New Delhi with little recollection of her hometown. Her teacher's determination to reunite her with her family helped her find her way home.
One day, while playing with her friends back at her village, Irshana decided to hide in a nearby train. Tired from all the running around, she fell asleep in the train waiting for her friends to come and find her. When she woke up hours later, the train was moving. Panic struck and she started to cry. She finally calmed down and came to know that the train was headed to Delhi.

She knew that her older sister lived in Delhi, so Irshana decided to find her once she reached.
But once out of the station, she couldn't recall anything from her previous visit and, without an address or contact number, she had to accept that she was lost.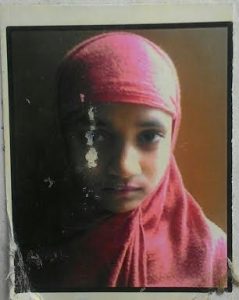 A lady passing by saw her breaking down and decided to call the police. They took her statement and tried locating her sister, but to no avail.
They then handed her over to Kilkari Home and she was admitted to MCD Tilak Gali, Kashmere Gate school. The staff at Kilkari tries their best to locate the families of abandoned children. Despite the search by the authorities in Delhi and by NGOs contacted by the Welfare Officer at Kilkari, nothing turned up.
Almost a year after she got lost, Ajay Singh began teaching at MCD Tilak Gali as part of his Teach For India Fellowship. When Irshana shared her story with him, he was shocked.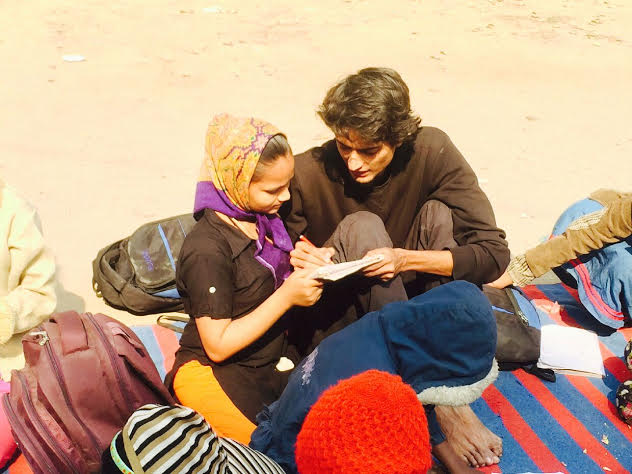 "When I joined the Fellowship, I knew there would be some realities which I would find hard to digest, but this was something that caught me completely unaware. I shuddered to even think what her parents might have been going through, not knowing whether their child was dead or alive and if so, in what condition. Unlike other kids at Kilkari, Irshana had a chance to get back with her family. She just did not have any contact information about them. So, I decided to make the most of the one resource I had at my disposal that others did not: time with Irshana," says Ajay.
He started asking her about her home, her family, friends, things she liked doing in her village and for major landmarks. Ajay managed 5-10 minutes of questions before Irshana withdrew or started crying. He decided he had to find answers.
"The first thing I did after school each day was get on the internet and try looking at maps trying to connect the new information I had found that day. Somewhere at the back of my mind, I thought that if the local authorities weren't able to do anything, what difference would I make? But I knew that if I didn't at least try to do something, I would always feel like I did not give my best to the Fellowship," he says.
During one of their conversations, she suddenly exclaimed that she remembered a road, "bigger than any road in your Delhi!"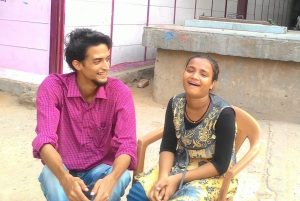 She had also vaguely recollected a railway station, but wasn't convinced that any of this would help. Many had tried to help before and she was now resigned to her fate.
Ajay found out that the big road was a National Highway. He then asked his father, who works for the Indian Railways, to find out more about the station and arrived at a list of probable villages that Irshana then narrowed down.
Ajay spent his summer break from teaching, on this mission. He hopped on a train to Darbhanga, armed with the list of likely places. Before he left, he asked Irshana what she would do if he found her home: "I'll go back home, what else? And if we don't find it, I'll stay here and study," she smiled. Her incredible courage fueled Ajay's search.
Once at the village, he started asking about a lost girl.
"Most people would just nod along and in the end say that they did not know anything about it. With every 'no,' my self-doubt grew stronger and stronger. We asked a pan shop owner about kids being misplaced from their village and provided him with the name of her father, Md. Shoaib. He mentioned several people with the same name," recalls Ajay.
One man named Shoaib nodded along to everything he said and in the end stated: "I don't have a daughter."
Luckily, a bystander who overheard the story claimed to know Irshana's family. Soon, others gathered to discussed and arrived at a consensus about the family Ajay was seeking.
At the other end of the village was a straw hut. When the search party arrived, Md. Shoaib was not present and neither was his wife. Some kids ran ahead to call the mother and when she came, her instinct was to offer snacks and drinks. "I was wondering why this lady was not concerned about her daughter. She showed no haste in asking about her whereabouts," said Ajay.
When he began recounting the story, she nodded along, emotionless. But then she accepted that she did, in fact, have a daughter named Irshana who went missing. Not wanting to be swayed by her words and similar facial features, Ajay asked for proof and everyone started searching for a picture. He said, "Even kids who weren't doing anything started running around in circles, shouting, 'find the photo!'"
They found a photo—a girl smiling without the slightest worry in the world. It was Irshana.
Ajay was mute for a long time and then smiled. The impatient family members grabbed him and asked "Sir, is this the girl or not?" to which he replied, "Yes." Irshana's mother didn't smile or show emotion of any kind, she only nodded. The family began questioning him about their daughter—her whereabouts and life—and who he was.
Finally the questions stopped and Ajay showed them a photo of Irshana on his phone. At that point, her mother released every pent up feeling. She dropped the fan she was holding and began wailing inconsolably. The rest of the family followed. "Just watching them was such an overwhelming experience for me, I cannot even begin to imagine what must have been going through their minds," says Ajay.
"I wanted Irshana's mother to talk to her. I called up Kilkari home and asked for Irshana. I told her I found her house. She said 'Who did you find? Let me talk to them'," he says.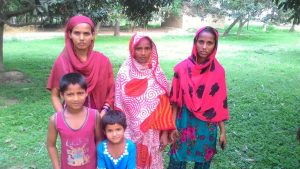 Only on the third attempt to speak to Irshana, did her mother make out words—she was overcome with joy. Everyone was crying.
"In the end I spoke to Irshana and told her I would see her once I came back to Delhi. Everyone was still teary-eyed but with huge smiles on their faces. At that moment I knew those endless hours questioning Irshana, those endless hours spent on the internet looking for her village, were not spent in vain," shares Ajay.
Today, Irshana is reunited with her family and continues to study in Delhi. She will either live with her elder sister or with her father, who is planning on moving to the city.
Ajay is still trying to make sense of this emotionally, mentally and physically exhaustive journey: "The Fellowship acquaints us with the harsh realities of the lives of our children, the unchangeable facts, the truth. But along with that, it also provides us an opportunity. An opportunity to bring about a positive change and show them that hope exists. Be that hope."
Adapted for The Better India by Sneha Kalaivanan – Associate, Communications, Teach For India.
Applications to the Teach For India 2017-19 Fellowship program are now open. Please visit http://apply.teachforindia.org/ to submit your application before 30th August
Like this story? Or have something to share? Write to us: contact@thebetterindia.com, or connect with us on Facebook and Twitter (@thebetterindia).
We bring stories straight from the heart of India, to inspire millions and create a wave of impact. Our positive movement is growing bigger everyday, and we would love for you to join it.
Please contribute whatever you can, every little penny helps our team in bringing you more stories that support dreams and spread hope.