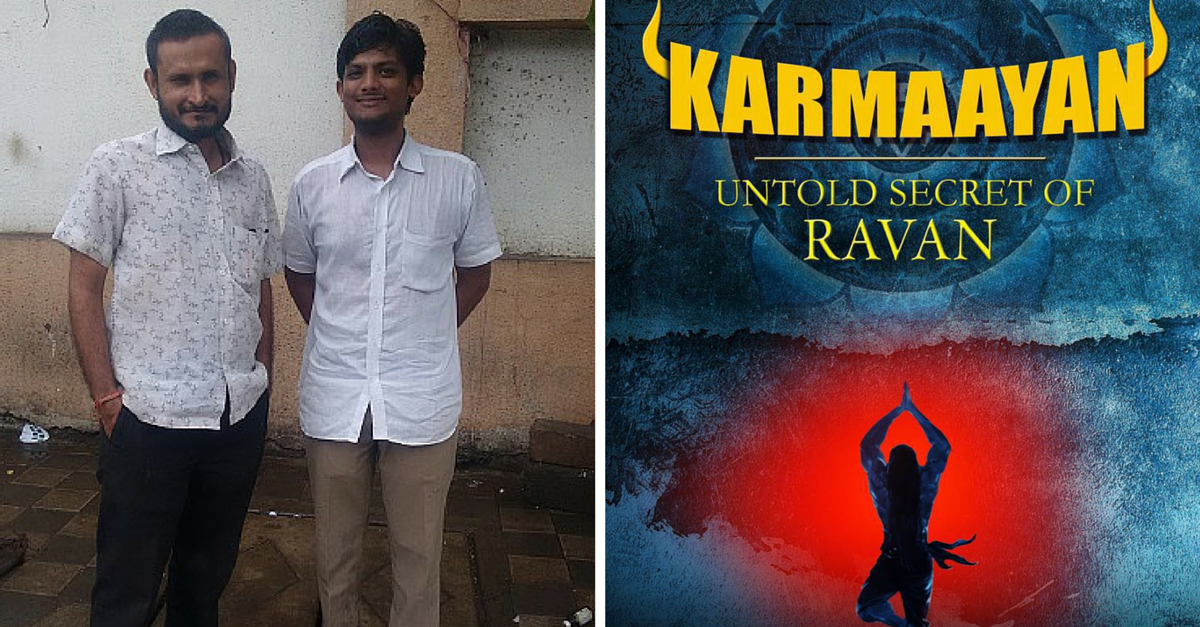 A Class 7-pass book stall owner from a humble background, Santosh Pandey authored a book based on the Ramayana with the help of his friend Vinod Cherian.
A Class 7-pass book stall owner from a humble background, Santosh Pandey authored a book based on the Ramayana with the help of his friend Vinod Cherian.
"Misfortune is the best fortune. Rejection by all is victory."
― Valmiki Ramayana
Santosh Pandey, a 12-year-old from Amani Pandeypur in the Jaunpur district of Uttar Pradesh was a bright child. He especially excelled in Math. But there came a day when he did not even want to attend his Math classes. He sat outside his house near a tree and kept thinking about how he could help his mother. The night before, he had seen his mother begging a neighbor to lend her some money by mortgaging the little land they owned. But the neighbor would agree to give the money only if the land was sold to him. Finally, his mother agreed to his proposal so she would have enough to marry off her daughter, Santosh's sister.
"Once, when I was in class 7, my mother gave my brother and I just boiled potatoes to eat, saying she was not in a mood to cook that day. We were surprised as we had never seen our mother feel lazy about cooking or doing any other work. Later, I saw her selling her tiny gold nose ring for Rs. 45 to buy some rice," Santosh recalls.
Young Santosh decided he had seen enough. He made up his mind to leave school and start working to help his mother.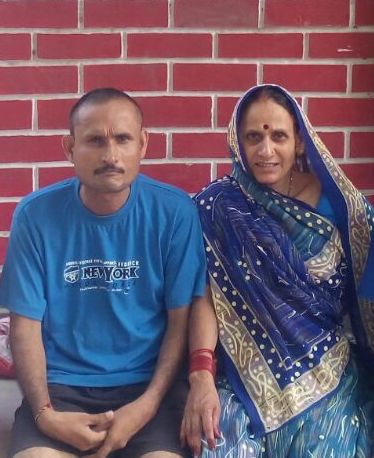 He left home and went to a relative's place in Mumbai. The relative was a wholesale book dealer. Every morning, Santosh would take some books from him and sit near the bus stop at Vakola Bridge. It was a busy area during the mornings, so sales were brisk – Santosh would turn over the day's earning to his relative every evening. After a year, when Santosh left to go back to his village, the relative gave him Rs.500 for the work he had done.
This encouraged Santosh to come back to Mumbai and start a book 'business.' He started collecting bestseller books from scrap dealers and selling them at bus stops and railway stations. He also got married and had children.
In just a few years, Santosh was able to put up his own shop at Ville Parle. He was doing extremely well until one day, in 2009, his shop was broken down by the Brihanmumbai Municipal Corporation (BMC) and he had to shift to a small alley where there were hardly any customers.
This came as a major setback. He had to repay the book dealers from whom he had bought books for his shop. No one helped him during this hard time. It was difficult for him to even pay the school fees for his children.
Dejected and miserable, Santosh returned to his village. Since he did not have much to do now, he started reading the Ramayana.
"I had read the Ramayana before but this time I was reading it to look for answers… answers to all my questions," says Santosh.
Within a month, Santosh had read various versions of the Ramayana – from Valmiki's Ramayana to the Ramayana by Tulsidas. He began to feel that this great epic had the solution to every problem he had ever encountered. The simple story about the victory of good over evil and everyone getting the fruits of their karma appealed to him.
The Ramayana inspired him to get back to work in spite of all his difficulties. He returned to Mumbai, restarted his book business, and started to do well for himself again.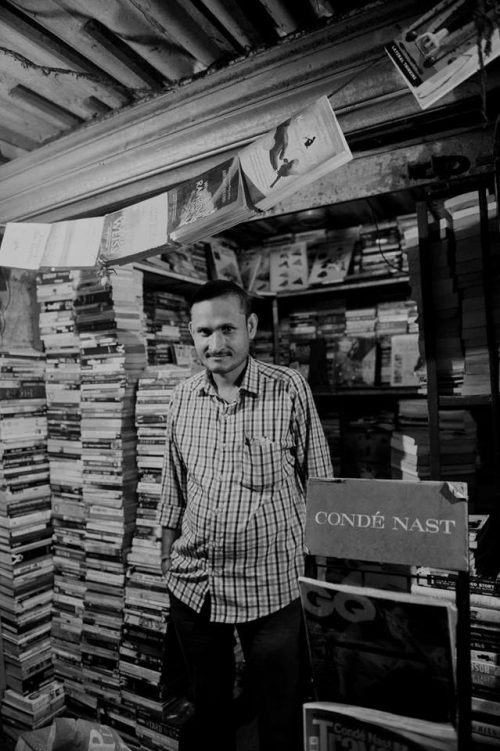 Simultaneously, in 2011, he began to write a piece of fiction based on his learnings from the Ramayana. Santosh felt that even the most villainous characters in the epic, especially the demon king Ravana, had some redeeming qualities to them. So his story explored Ravana's past before he encountered Ram – his years growing up as a Brahmin boy in a forest and the ascent to the throne of Lanka before he was decimated for his evil deeds.
Although he had no intention of publishing the book when he started writing, once the book was complete Santosh decided he wanted to share the story with the rest of the world. But he had written it in Hindi and he wanted his first book to be published in English!
"Most of my customers were English readers. I thought since I had written a book they would surely buy it. So I wanted to get it translated," says Santosh.
Vinod Cherian, a marketing professional in Mumbai, was one of Santosh's regular customers. Santosh had always surprised him with his vast knowledge despite being a school dropout. When Santosh narrated the story of his book to Vinod, the latter encouraged him to publish it. But a professional translator was beyond Santosh's budget so he asked Vinod if he could do the job.
Vinod was reluctant. He was a Christian and knew practically nothing about the Ramayana except for some stories he had read in children's magazines when young. Besides, Santosh's book was written in classical Sanskritized Hindi while Vinod was conversant only with everyday colloquial Hindi.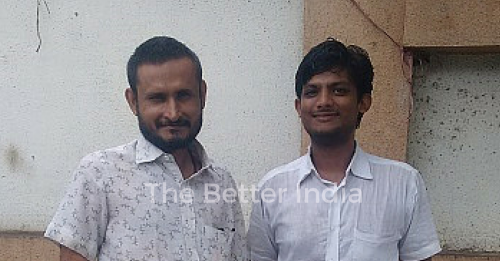 Not to be dissuaded, Santosh continued to implore Vinod to work on the translation until the latter gave in and agreed. After that, the two met regularly at a small restaurant after the day's work was over for both of them. Sometimes they started as late as 10 pm and worked well into the early dawn. Vinod read every version of the Ramayana suggested by Santosh. And slowly, after two years of hard work, the book took its final shape in English – with both their names as authors.
"I did not find it any different. Though I have never compared the Ramayana and the Holy Bible as such, my knowledge and understanding of the two books is that they are very similar; the basic message is very simple: Live a life in complete harmony with one another and with nature. We want to give the same message to our readers through our book Karmaayan," says Cherian.
The book was finally published in 2016 and can be bought here.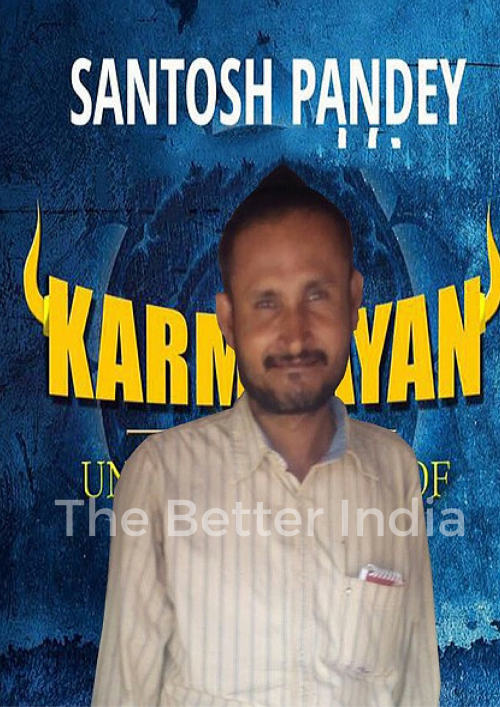 You can mail Santosh and Vinod at santoshbookstall@gmail.com
Or you can meet Santosh at: Santosh Book Stall, Irla Society Road, Near Bhagubhai College, Alpha market, Ville Parle West, Mumbai.
Like this story? Have something to share? Email: contact@thebetterindia.com, or join us on Facebook and Twitter (@thebetterindia). To get positive news on WhatsApp, just send 'Start' to 090 2900 3600 via WhatsApp.