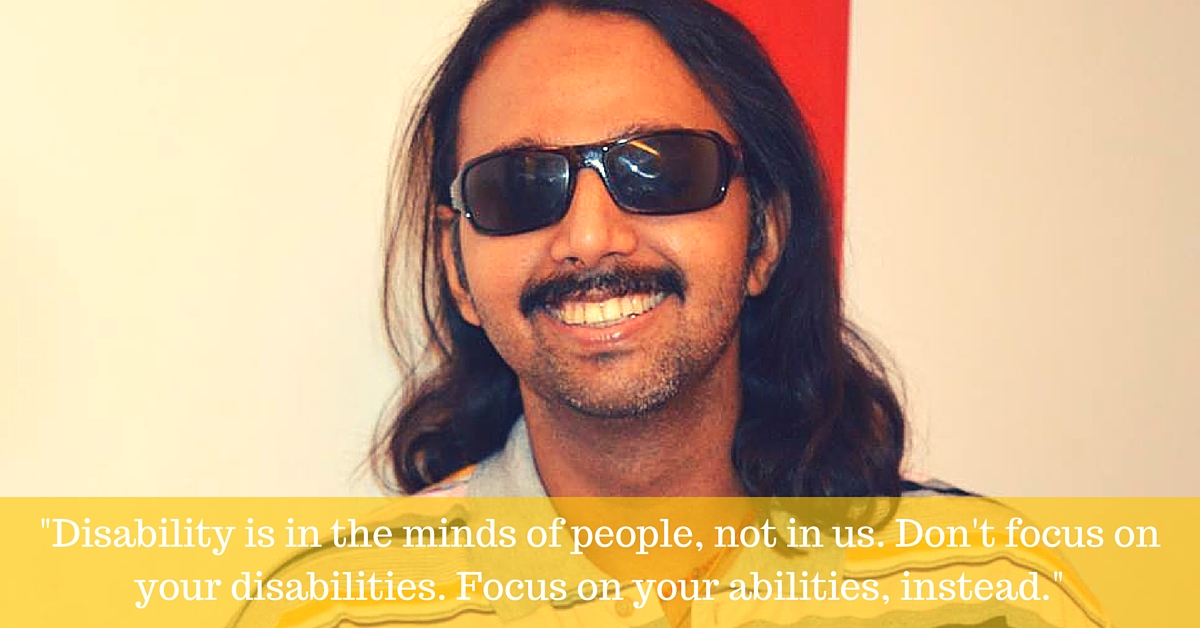 Bhupendra Tripathi suffered a paralytic attack, was diagnosed with cancer, and then lost his vision. This is how the brave hero crossed all of these hurdles and is working as the super-efficient manager of RBI Ahmedabad today.
Bhupendra Tripathi was all set to embark on a new journey. The organization he was working with wanted him to manage a project in Finland and he couldn't be more excited. But fate had other plans for him – he suffered a paralytic attack, was diagnosed with cancer, and then lost his vision. This is how the brave hero crossed all of these hurdles and is working as the super-efficient manager of RBI Ahmedabad today.
I have been very intelligent since my school days. I used to participate in all co-curricular activities, excel in them and win competitions. I always had a tag of "topper" attached with me. My father retired as the Chief Commissioner of Income Tax and we had to keep moving to different cities because of his government job. I finished my initial years of schooling from Surat. Later we shifted to Kolkata, where I studied from Class 6 to Class 8 and finished the last four years of schooling from Ahmedabad.
I had scored 91.8% in Class 12 and even received a merit certificate from the CBSE board for being among the top 0.1% in the entire country in Physics, Chemistry and Biology subjects.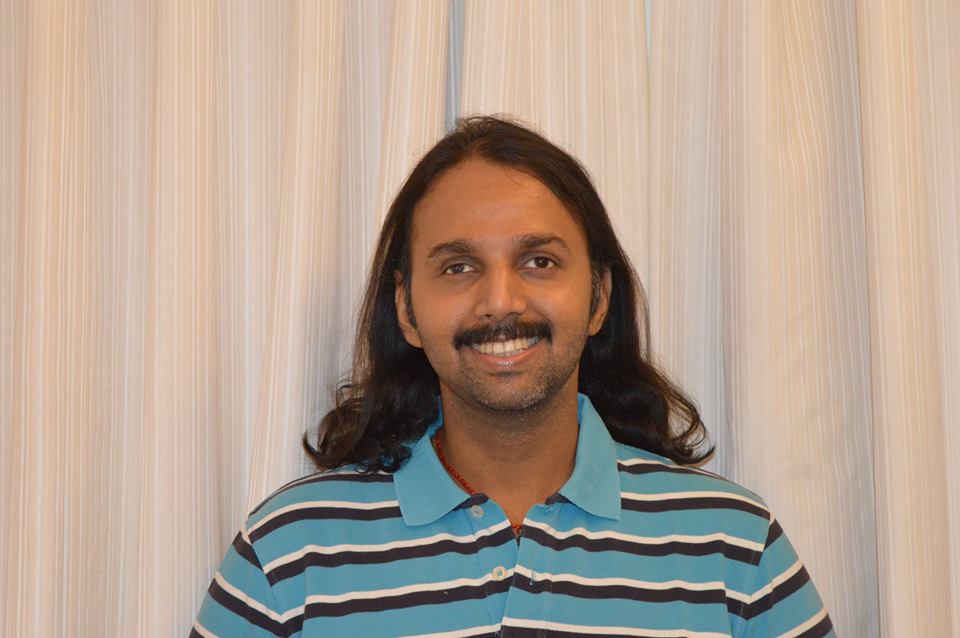 I also received a certificate for achieving the highest marks in Mathematics in the country. I stood at the second merit rank in Gujarat. So you can imagine the level of hard work I used to put in to always be at the top.
I had various options after school, but Information Technology was new and a lot in demand at the time. So I decided to go for Bachelors in Information Technology from Nirma University of Technology. I got the Dhirubhai Ambani merit-based undergraduate scholarship for four consecutive years for the same. I got good marks in bachelors too, which landed me in a job with TCS Mumbai. I served at TCS Mumbai for four years and was later transferred to TCS Gandhinagar. I got the outstanding trainee award in my initial induction program at TCS. I was awarded as TCS top 10 programmer in TCS global programming contest in Java and C, twice. I even got the first merit in the executive diploma in operations management from Nirma University which I passed with distinction during my TCS tenure. I got the best faculty award when I was working as a technical faculty head in the TCS initial learning programme centre at Gandhinagar. After playing the role of faculty head and batch head for years I decided to look ahead in my career and go back to taking new projects as a software developer.
Soon I was given a Finland-based project of Nokia. So after working for around four months, TCS offered me a job as the Project Manager in Finland. But my health started deteriorating around the same time. I used to ignore it as I was very excited about going to Finland. I was suffering from back aches, high fever, and numbness in my feet. My physician would give some medicines and they would make me feel good for some time, but I had never imagined that these were the symptoms of something huge and serious. It never really crossed my mind. While I was enjoying my life, I never realized that a major set-back was coming.
My visa for Finland was stamped. But one night around that time, I suddenly collapsed in my washroom at home. I just couldn't get up. It felt as if I had no power in my legs. I called out to my mother and with the help of few other people I was lifted and placed on the bed. The next morning I realized that I couldn't even move the toes of my feet. So, we decided to get examined by a neurosurgeon. The doctor said that I had got a severe bout of paralytic attack.
He advised that we should rush for an MRI without wasting any time. The scans revealed that I had a tumour and there was severe infection in my two vertebras.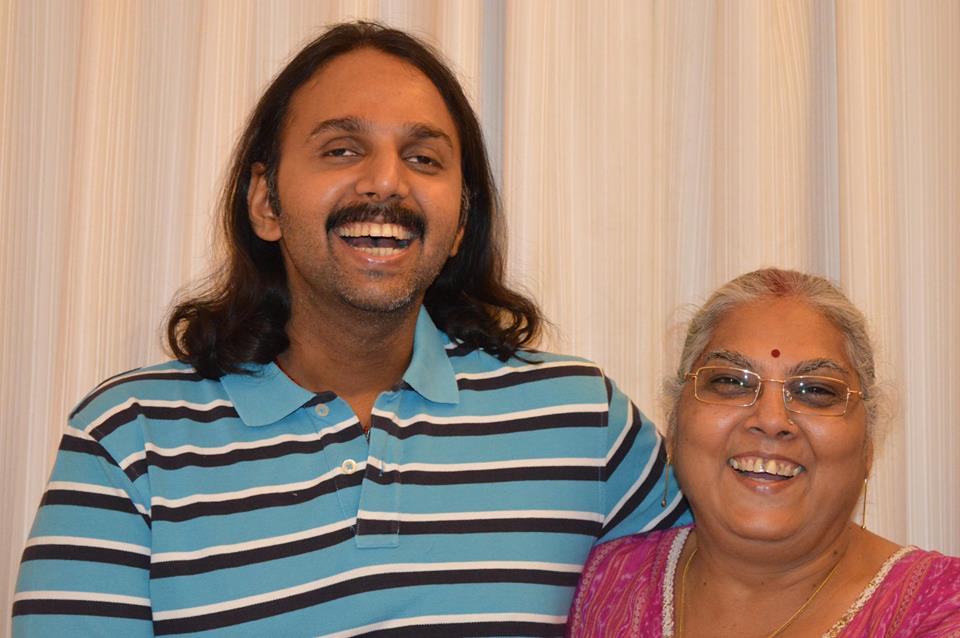 But the peculiar problem in the case of cancer is that its treatment can't start until it is proved by biopsy. Unfortunately, my first biopsy report showed that the tumour wasn't at a cancerous growth stage. But the doctors believed in the possibility of human error in my biopsy. We went for a repeat of biopsy and sent the sample to Tata Memorial Hospital in Mumbai this time. The final report concluded that my cancer was in the last stage and it was the most aggressive type of Non-Hodgkins Lymphoma – a kind of blood cancer. I had just six weeks to live and it shocked my family. Then we got the Pet CT scans done, which is specially meant for cancer diagnosis and it revealed that my cancer had almost spread in my vertebras from top to the tail bone. Further, it had spread to my liver, pancreas, part of intestines and bladder too. I wasn't made aware of the gravity of situation initially. I just knew that I had cancer. I didn't know about its stage and the days I had left with me. My paralysis was also found to be of Grade-5, which is the severe most attack. Spine specialist Dr. Dave recommended an 18-20 hours long and complex surgery for tumour removal. Even after this procedure the chances of survival were only 10%. There was no guarantee that I will be able to walk ever again. Yet we agreed and the surgery was scheduled for the next day.
But I began to collapse and was rushed to the Sterling Hospital ICU. In an effort to revive my life, I was pumped with life-saving drugs and steroids as my pulse rate was dropping and my heartbeat was sinking. The end was close. But miraculously, my sustained fight and my mom's prayers started showing a positive impact. My body was responding to the steroids and my situation was steadier by that night. When the team of spine doctors came for pre-operation check-up, they found that I could move my toes. They could not believe it. Dr. Dave himself visited and commented that it was nothing short of a miracle. This meant that my body was responding to the medicines. In that case we could postpone the surgery and be in the 'wait and watch' mode.
To focus on the bigger enemy, the cancer, I was taken to the GCRI Civil Hospital. I had barely four weeks to live. Dr. Talati was going to do my treatment. I was admitted only a day before my birthday and my radiotherapy sessions were to start on my birthday. Realizing that it could be my last birthday, the doctors suggested that I should not be made to go through all this on that day. But I insisted. What better gift could I give myself than to start my radiotherapy sessions on my own birthday?
The radiotherapy sessions began and from the third day, they started giving me chemo therapies as well. A protocol of 8-10 sessions for each therapy was chalked out for several months ahead. I requested the hospital staff to stop addressing me as patient and instead call me a fighter, a hero or a champ. After all, I was fighting twin battles of paralysis and cancer. Finally, after 11-12 months of therapy, I was declared cancer free. There were huge celebrations at the hospital and my home.
Now my entire focus was on overcoming paralysis. I was undergoing two to three sessions every day with a team of able physiotherapists. Dr. Alap Gadhavi became a very dear of mine in this process. Initially I had to wear an uncomfortable steel brace to support my spine. Our relentless hard-work started yielding results. I was taking baby steps. If I could stand upright for 10 minutes without any support, there would be celebrations. If I could climb up a step or two, sweets were distributed. My journey had small yet key milestones for us to cherish.
Little did I know that this was a temporary phase of happiness and there was another big hurdle coming my way!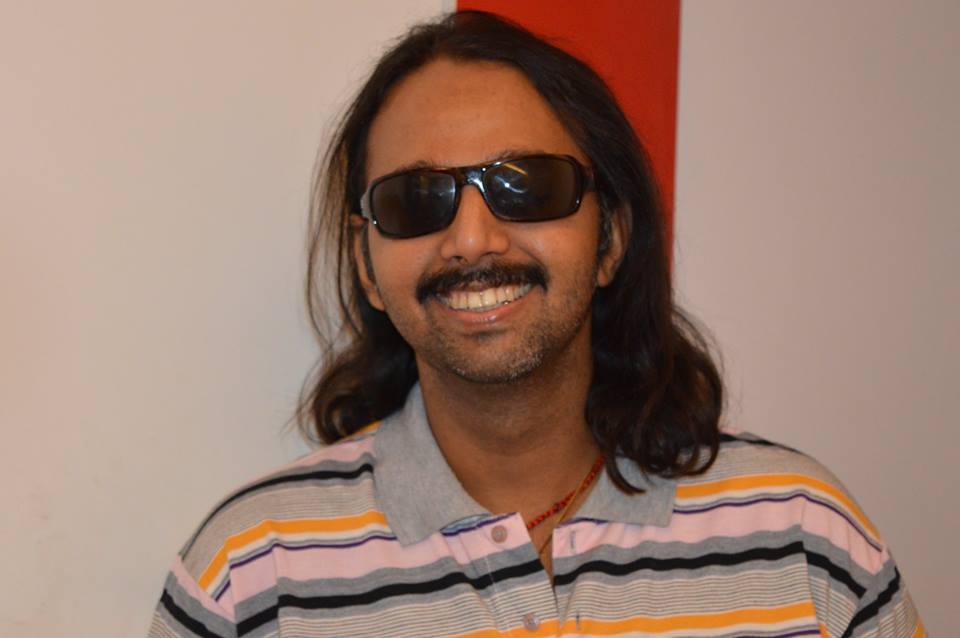 I complained of blurred vision a few months back when my chemotherapy sessions were underway. The doctors told me that I should wait for the chemotherapy and few other therapies to get over before getting my eyes tested. I had worn prescription glasses for a long time. So they said it was common for eye number to change. Also, heavy dosage of medicines might have caused my vision to blur. I also took it that way and didn't think much about the situation. But even after I was declared cancer free, my vision continued to blur. I was losing my vision. An ophthalmologist told me that the optic nerves in my eyes were damaged and only 20% vision was left, which would go away in two months.
I had lost 100% of my vision after two months. I had my life back, but I was sightless. I was depressed and shattered. I had not felt so distraught even when I was fighting cancer. My whole world, as I knew it, changed overnight. I even told Dr. Aalap that he should stop my sessions because there was no hope for me. However, he gave me a new purpose to live. Dr Aalap introduced me to his father Kailash Gadhvi, who is a retired English teacher and a classical music trainer. He had lost his vision at the age of seven. Kailash bhai showed me a completely new world of possibilities. Here I was thinking that my life is over, but Kailash bhai's story inspired me a lot. He is a Braille teacher, so I started learning from him. Braille has different bifurcations, Braille English, Braille Gujarati and Braille Hindi. Usually, it takes one or two years to just learn one Braille language. But I learnt all the three Braille languages in a period of just 4.5 months. Kailash Bhai also introduced me to many other visually impaired people. He introduced me to a girl who is doing her PhD, and she introduced me to talking mobile and talking computers.
I was even invited by Blind People's Association, Ahmedabad to share my inspiring story with other visually impaired people. I delivered a speech there and the listeners gave me a standing ovation. I was also invited as the chief guest at Blind School Gandhinagar for a flag hoisting ceremony. During my visit to Blind People Association, a professor came up to me and asked about my future plans. I told him that I'm quite interested in pursuing Diploma in Physiotherapy. Try to appear for competitive exams – you have lost your eyes not your brain, he told me. And that advice changed my life. I started preparing for competitive exams and used to study around 18 hours a day. In the year 2014, I appeared for State Bank of India Clerical exam, State Bank of India PO exam, Institute of Banking Personal Selection (IBPS) Clerical Exam, IBPS Probationary Officer exam, Reserve Bank of India Assistant grade exam, UPSC Prelims, and Reserve Bank of India Grade B exam (Prelims and Mains). And guess what, I cleared all of them.
I had even given UPSC Mains but could not clear the interview. I was offered a job at Bank of Baroda. In November 2014, I was called for an interview for the position of Assistant at Reserve Bank of India. I cracked the interview and I got job as an Assistant at RBI Ahmedabad in the year 2015. One month into the job and I was called for an interview for the position of RBI Manager and I cracked that too. I scored the highest marks in the interview. My joining date as a manager was November 2015. So I worked as an assistant at RBI Ahmedabad for nine months and then I was sent to RBI Chennai for 3.5 months for the training as a manager. Finally in March 2016, I joined Reserve Bank of India Ahmedabad as a Manager. Last year I cleared the Junior Associate of Indian Institute of Banking exam (JAIIB) and recently I even cleared the Certificate Associate of Indian Institute of Banking exam (CAIIB).
Disability is in the minds of people and not in us. Don't just focus on your disabilities. Instead focus on your abilities. I would like to say to the society that by offering a seat to us in the bus or helping us cross roads are very small gestures. The real gesture will be when you will involve us in your discussions and affairs with dignity. We want someone to share our thoughts. So try to have a conversation with us. And to my visually impaired friends I would say – don't listen to people. There is no such thing as disability. Create your own path and the world will follow.
Bhupendra Tripathi recently shared his incredible story with the Humans of Amdavad Facebook page. Here's his complete story:
Like this story? Have something to share? Email: contact@thebetterindia.com, or join us on Facebook and Twitter (@thebetterindia). To get positive news on WhatsApp, just send 'Start' to 090 2900 3600 via WhatsApp.