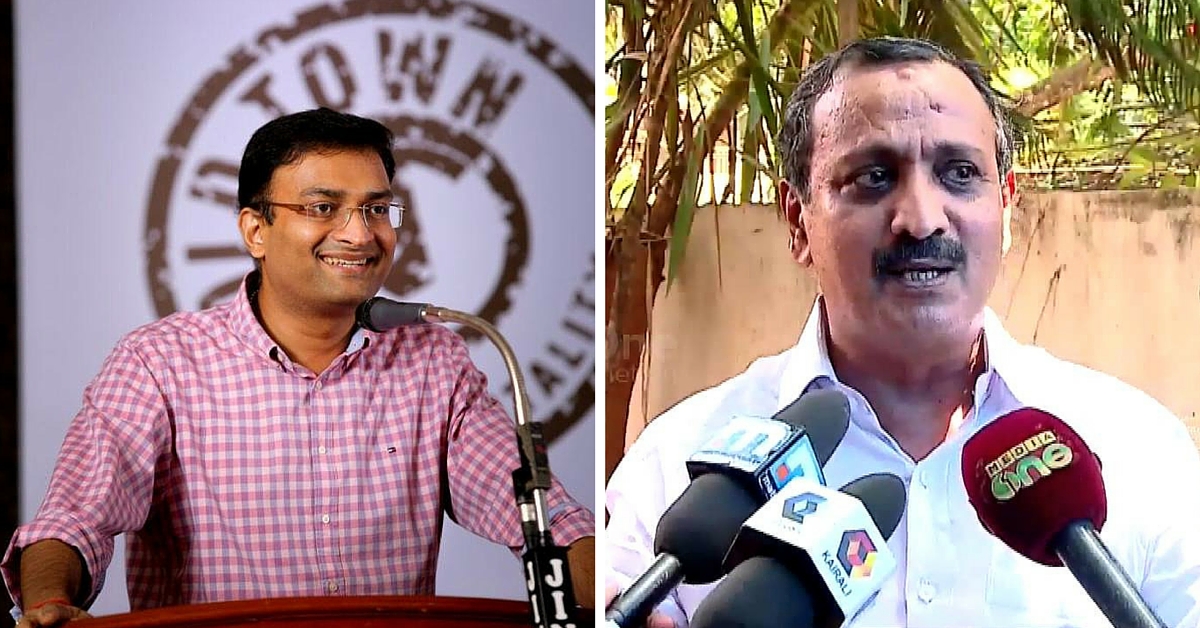 A politician and a bureaucrat in Kerala are in the middle of a public fight that has the people of the state amused.
A politician and a bureaucrat in Kerala are in the middle of a public fight that has the people of the state amused.
The bureaucrat in question, the extremely popular Collector of Kozhikode Prasanth Nair, is mostly at the receiving end of bouquets, while Congress MP MK Raghavan is fuming at the brickbats being hurled his way.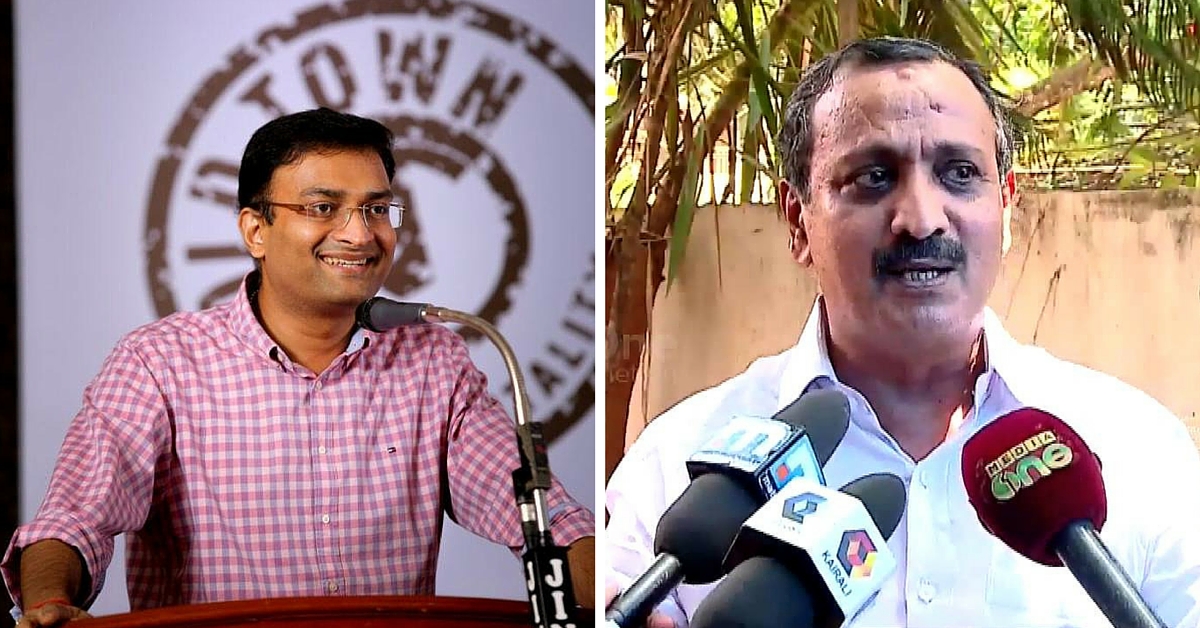 The two locked horns when Raghavan created a massive shindig about the delay on the part of the Collectorate in clearing bills of contractors who had taken up projects under the MPLADS programme.
The Collector threw the rule book at him, defying political pressure to release the funds, and issued a press release instead.
"Public money can be spent only after proper inquiry and evaluation. There are procedures to be followed and no deviation whatsoever would be entertained," the release said.
Raghavan, reportedly, was so enraged that he immediately demanded a public mappu (the Malayalam word for apology) from Nair. The cheeky Collector decided to pun on the demand and immediately posted a map (mappu) of the Kunnamkulam town in Thrissur on his Facebook page. The joke went viral, leaving Raghavan flummoxed and threatening to take legal action against the Collector.
So why did Nair post a map of Kunnamkulam and no other place? The joke is derived from a Malayalam movie Manatheh Kottaaram in which a map vendor arrives to sell his wares at the home of an old and somewhat deranged woman in the village of Kunnamkulam. The vendor first calls out "maap, maap", which the woman mistakes for maapu, demanding to know why he is apologising to her early in the morning. When the vendor pulls out a map of North America to show her what he is selling, she wants to know where her village is located on the map. On learning that it cannot be found on the map of America she gets angry and manhandles the vendor till he is rescued by her son. The comical scene is well-known to Malayalam film buffs and so, when Nair made an oblique reference to it, it evoked much hilarity.
Raghavan's own party is reluctant to intervene in the row, leaving the two-time MP in an awkward position. Prasanth Nair, who is hugely popular with the common man in Kerala for his campaigns like Compassionate Kozhikode and Operation Sulaimani, has clearly emerged the winner in the first round of this battle. Will there be a Round Two? The public is waiting!
Like this story? Have something to share? Email: contact@thebetterindia.com, or join us on Facebook and Twitter (@thebetterindia). To get positive news on WhatsApp, just send 'Start' to 090 2900 3600 via WhatsApp.