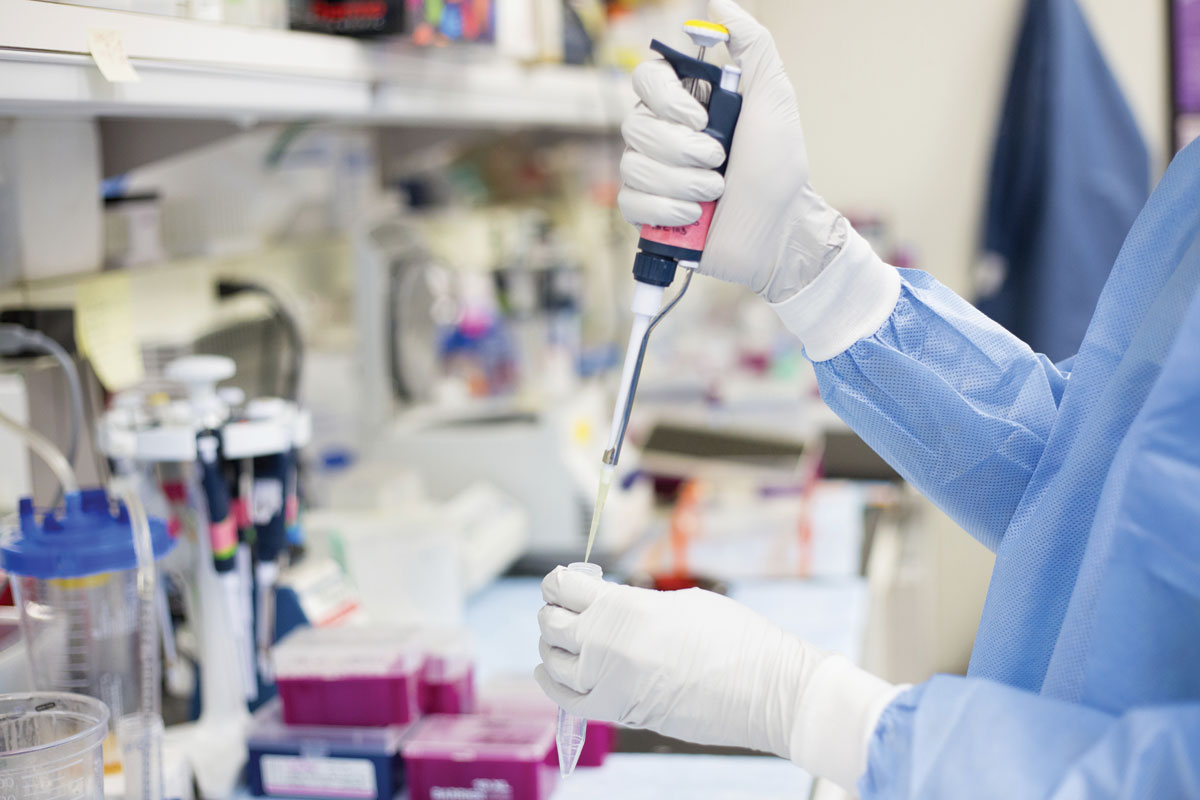 Approximately 7 lakh new cases of cancer arise in India every year. Here are the handful of Indian startups that are working to beat this deadly disease.
With the cancer burden in developing countries reaching pandemic proportions, cancer has become one of the leading causes of death in India, with approximately 7 lakh new cases of cancer arising every year. India is also one of the few countries afflicted by a sharp rise in cancer-related fatalities, with about 71% of deaths being in the age group of 30-69 years. Nearly 70% of the healthcare expenses are out of pocket – with most patients lacking insurance cover – and there is also a severe shortage of trained oncologists and good hospitals in the country.
The International Agency for Research on Cancer estimates that it is possible to prevent over 30% of premature deaths from cancer and to cure or prolong survival in another 30% with early detection and proper treatment.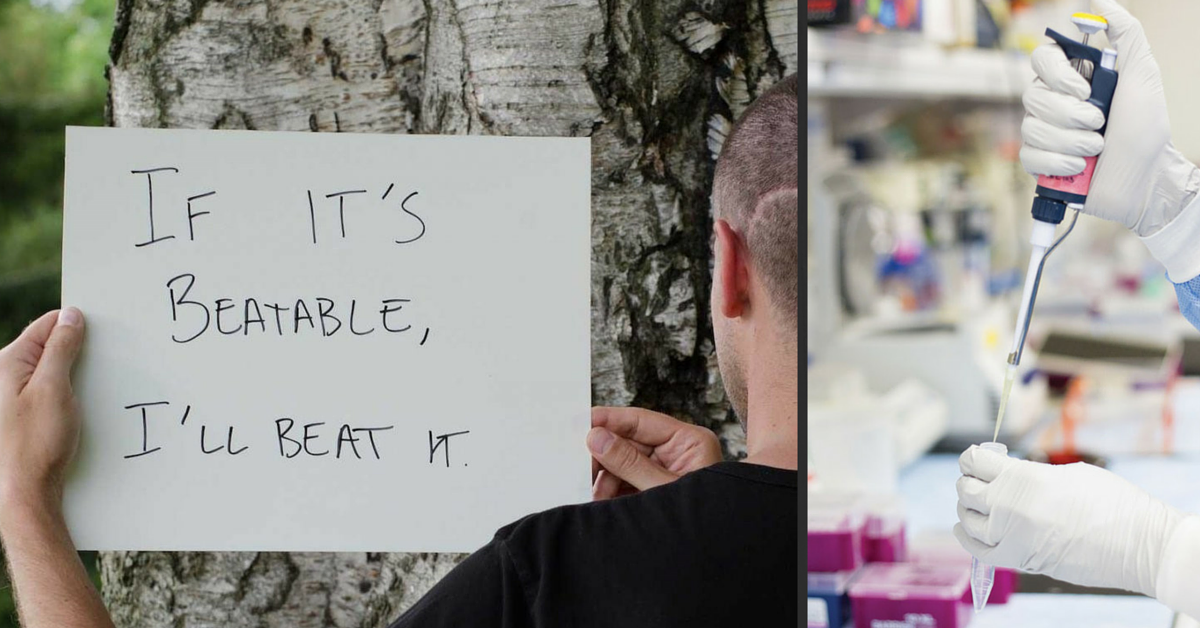 Though striking a balance between the affordability of life-saving cancer treatments and rewards for research is complicated, a bunch of Indian investors is taking on the challenge of improving cancer healthcare delivery. From using robotics and non-invasive diagnostics to enabling patients to access consultations from top oncologists in the comforts of their homes, these startups in India are doing their bit in the fight against cancer.
Here are a few start-ups that have taken the plunge into this all-important and life-saving industry and are moving ahead in their innovative research with dedication.
1. Panacea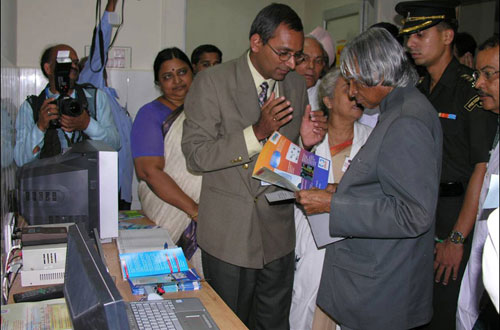 Focus: Radiation therapy machines
Founder: GV Subrahmanyam
Bengaluru-based Panacea Medical Technologies aims to make a dent in the $10 billion radiotherapy and radiology space that is dominated by just two companies in the world — Sweden's Elekta and US's Varian Medical Systems. The only maker of medical equipment for radiotherapy in Asia, Panacea has installed its machines in nearly 55 Indian hospitals.
Panacea came into limelight during India's negotiation with IAEA, in which IAEA donated Panacea's precise radiation therapy machine, Bhabhatron, to Vietnam as a symbol of peaceful use of the atom. Says founder GV Subrahmanyam:
"When we started there was no acceptance of Indian technology, so we had to wait for that attitude to change, but we are glad that now our machines do the talking."
2. UE Lifesciences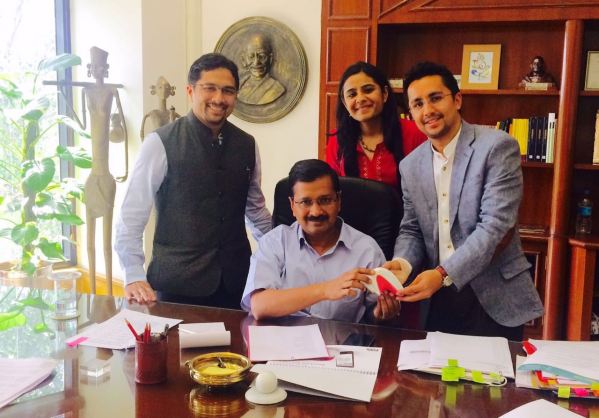 Focus: Breast Cancer screening device
Founders: Mihir Shah, Matthew Campisi
Mihir Shah, a computer engineer,and Matthew Campisi, a polytechnic professor, decided to tackle the growing number of cancer deaths among Indian patients by setting up UE Lifesciences. They zeroed in on breast cancer – one of Shah's close relatives was diagnosed with the disease. Mammography, the single purpose detection system is expensive, sometimes painful, and needs to be operated by a specialist. As an alternative, they developed iBreastExam, a noninvasive hand-held device for early detection of breast cancer that works by identifying minute differences in tissue elasticity between hard breast cancer tumours and normal breast tissues.
The cost per screening is Rs 500-1,000 in private clinics and Rs 80-150 at government hospitals. Since the launch of the device in India last year, Shah and his team have screened thousands of women. Co-founder Shah told the Economic Times:
"In India, iBreastExam will be marketed by HEALTHEE, an end-to-end primary healthcare services provider. We can also help governmental agencies take early detection to rural areas where the need is the greatest."
3. Navya Network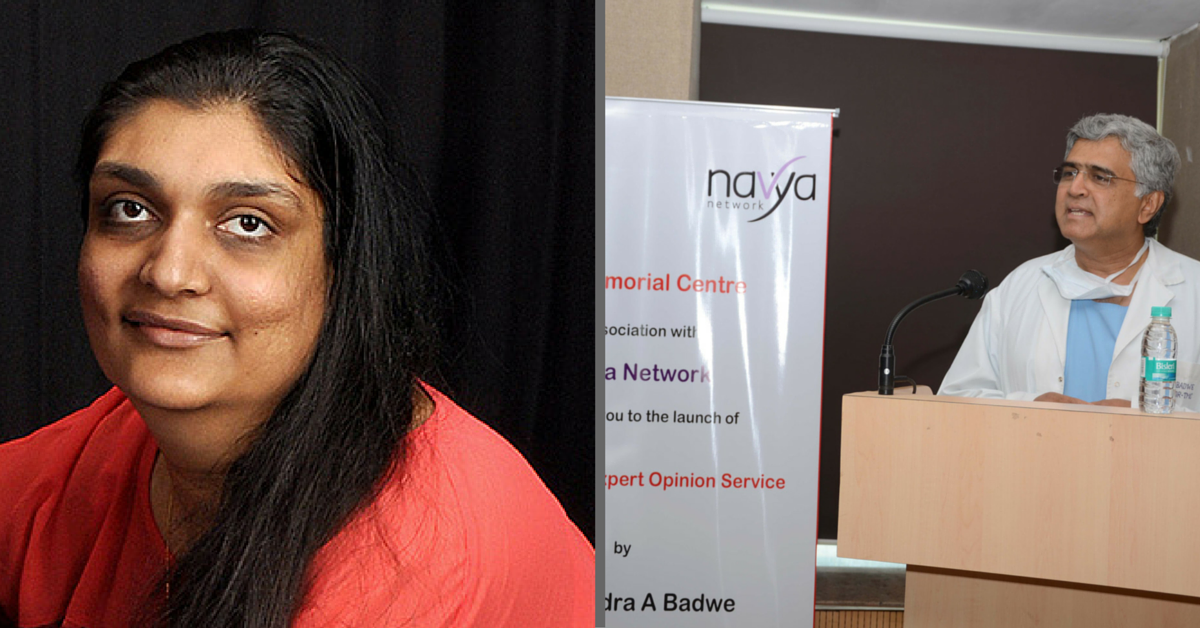 Focus: Online consultation platform for cancer patients
Founder: Gitika Srivastava, Naresh Ramarajan
In 2014, venture capital investor Gitika Srivastava had a harrowing time when a close relative was diagnosed with cancer at her hometown in Jamshedpur. Certain that thousands of families in India shared her family's dilemma, Srivastava began working with her college friend from Harvard, Dr Naresh Ramarajan, to offer a solution. That's how Navya Network, an online platform for cancer patients and their families, which provides affordable consultations with leading oncologists from Tata Medical Centre (TMC), took shape.
According to data from TMC, 6 lakh people are diagnosed with cancer every year but they have only 1,500 cancer specialists to go to, adding the extra cost of travelling to the already high expense of treatment. Navya Network uses clinical data to zero in on the exact treatment for patients, so they can get information through consultations over the internet and cut down on wasteful trips to hospitals. Gitika explains:
"At Rs 5,000 per consultation,  patients and their families can get the same consultation sitting at home that they would receive if they visited the hospital."
4. Swagene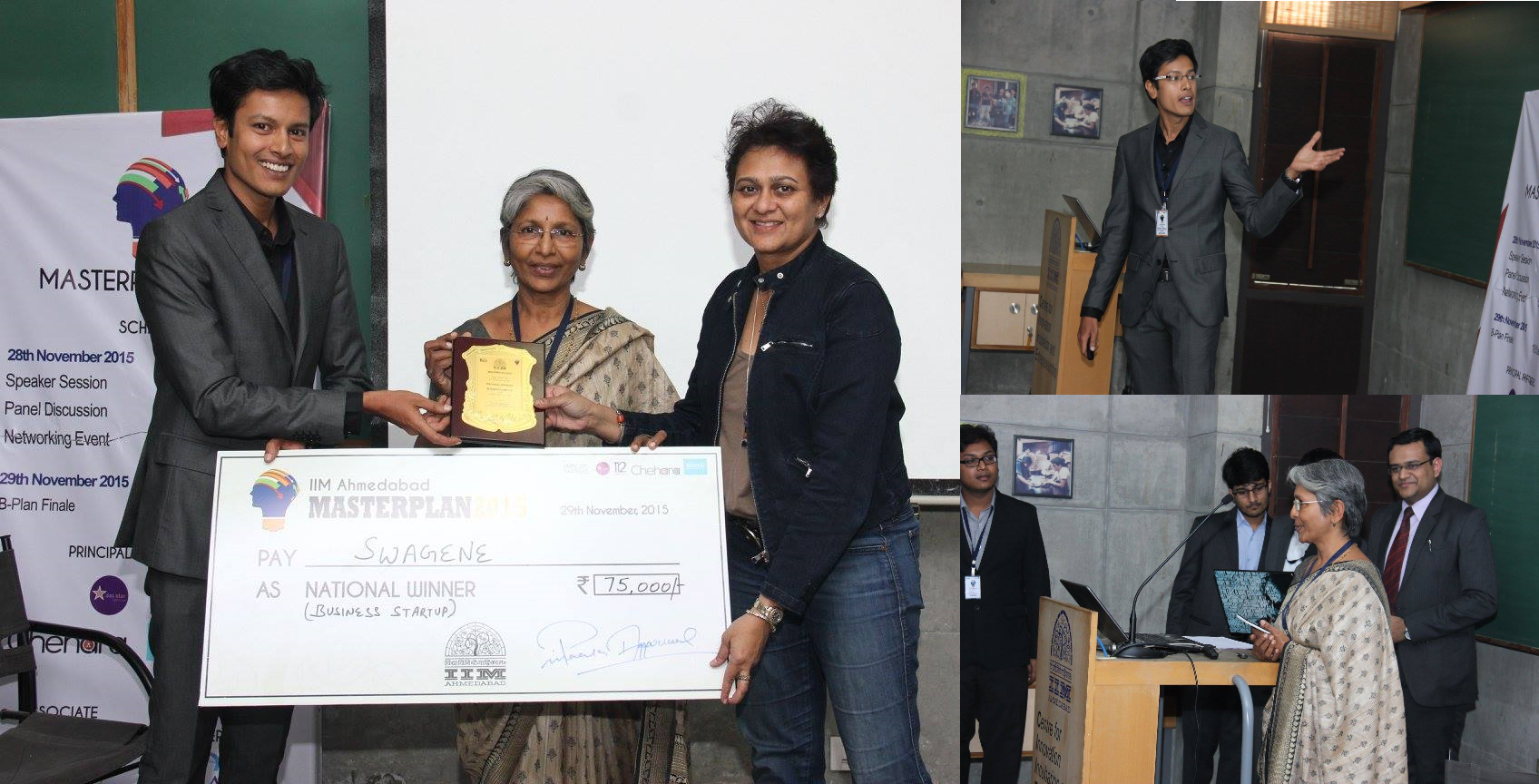 Focus:  Molecular diagnostics for rare cancers
Founder: Sooraj Ratnakumar
Swagene is driven by the motivation to develop personalized medication for precise identification of three rare cancers – Ewing's sarcoma, rhabdomyosarcoma and synovial sarcoma. The youngest molecular diagnosticians in India, Chennai-based Swagene analyse the genetic constitutions of individuals and advise treatment to the patients accordingly.
Swagene also offers other high impact tests, such as fertility tests, that can identify a woman who is a poor responder to IVF treatment. They can then suggest improvements and cardiology tests that help patients with high cholesterol, high blood pressure and those on blood thinners. Says founder Sooraj Ratnakumar:
"Personalised medicine acknowledges the differences among people and provides targeted therapy to the individual to maximise treatment success while also avoiding severe side-effects."
5. AIndra

Focus: Cervical Cancer Diagnostics
Founders: Adarsh Natarajan
Bengaluru-based AIndra Systems, an artificial intelligence-based startup, has set its sights on tackling the low screening rates of cervical cancer. Cervical cancer is not an aggressive cancer as it has a long gestation period of at least 10-15 years. Yet, one woman dies every seven and a half minutes because of this disease in India.
AIndra upgrades the traditional pap smear test by utilising computer vision technology to identify markers of cervical tumours better than traditional microscopes. The results are then transferred to a pathologist for confirmation and the reply given by the pathologist is automatically learnt by the device to build a database. AIndra's founder and CEO, Adarsh Natarajan, told Economic Times:
"We wanted to address cervical cancer with our expertise in artificial intelligence."
---
You May Like: Indian American Entrepreneur Co-Develops Smart Tampons to Help Women Detect Cervical Cancer & More
---
6. Perfint Healthcare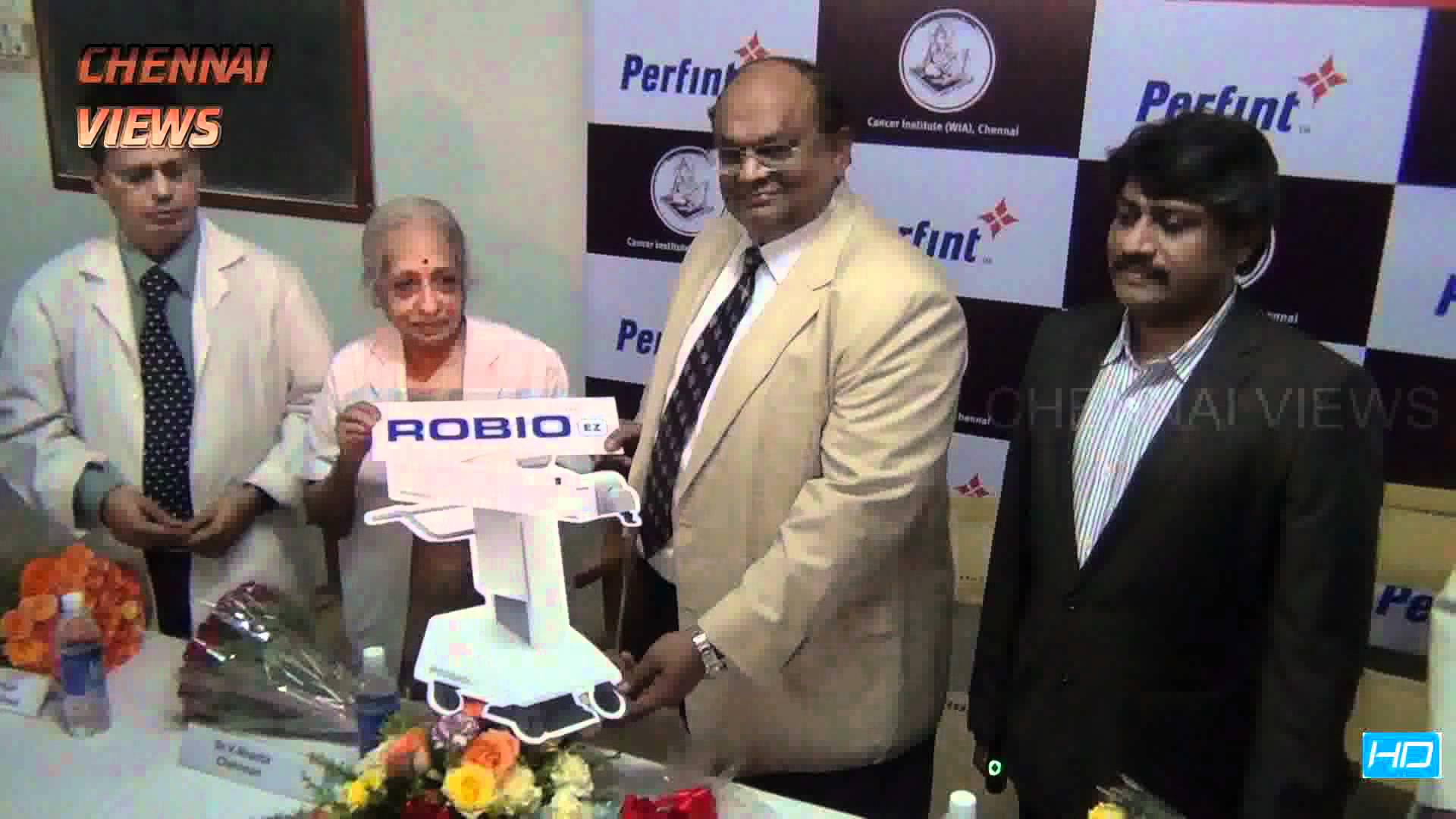 Focus: Robotic device that detects and removes cancerous tumours
Founders: Nandakumar S, Guruswamy K, Puhazhendi K
Connected by the core idea of design, but from different backgrounds  in finance, technology and automobiles, the three founders started Perfint as an engineering and advisory firm to help companies make surgical machines. This was the experience that gave them the confidence to create new products.
Perfint's robotic device, Maxio, creates a patient specific treatment plan and then guides the physician in minimising residual tumour and recurrence by minimising needle manipulations, pain, radiation exposure and procedure time. Chennai-based Perfint has sold over 100 devices in various parts of the world. Around 10,000 surgeries have been performed using their device. Says Nandakumar S:
"Nobody is really using robotics the way we do for guiding therapy. Patient specific treatment plan will be, in a way, a part of personalised healthcare in the future."
7. Invictus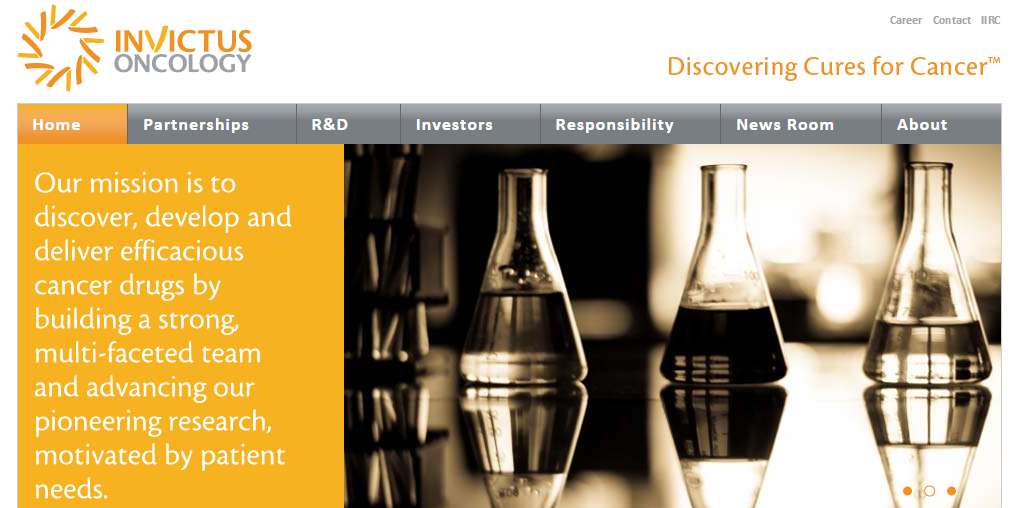 Focus: Supramolecular Oncology Therapeutics
Founders: Raghunath Mashelkar, Shiladitya Sengupta
Delhi-based Invictus is involved in the development of innovative chemotherapeutics, such as platinum II-based anticancer supra-molecular therapeutics and antibody drug conjugates,  for the global market. The company is working on developing a platform technology for determination of potential targets for therapeutic purposes by identifying its genetic mechanism.
The Government of India's Department for Scientific & Industrial Research (DSIR) has recognised the innovative research and development activities of Invictus in the field of cancer therapeutics. Tata Sons' Chairman Emeritus, Ratan Tata, has also invested in this next generation therapeutic startup. Says co-founder Raghunath A:
"I am thrilled that Ratan Tata has invested in Invictus, which is not just developing ground-breaking innovations for cancer treatment, but is also among the very first startups based out of India to tread the path of novel discovery and biotech innovation."
---
Also Read: This Cord Bank Could Save More Than 70% of Children Suffering from Blood Cancer in India
---
Like this story? Have something to share? Email: contact@thebetterindia.com, or join us on Facebook and Twitter (@thebetterindia). To get positive news on WhatsApp, just send 'Start' to 090 2900 3600 via WhatsApp.
We bring stories straight from the heart of India, to inspire millions and create a wave of impact. Our positive movement is growing bigger everyday, and we would love for you to join it.
Please contribute whatever you can, every little penny helps our team in bringing you more stories that support dreams and spread hope.