Hydroponics can play a vital role in changing the way we think about plant growth and may well be the future of gardening and farming.
Hydroponics can play a vital role in changing the way we think about plant growth and may well be the future of gardening and farming.
Have you ever wanted to grow your own vegetables or herbs at home but were unable to do so for lack of space? If so, hydroponic gardening could be the answer you've been looking for.
What is Hydroponics?
The science of soil-less gardening is called hydroponics. It basically involves growing healthy plants without the use of a traditional soil medium by using a nutrient like a mineral rich water solution instead. A plant just needs select nutrients, some water, and sunlight to grow. Not only do plants grow without soil, they often grow a lot better with their roots in water instead.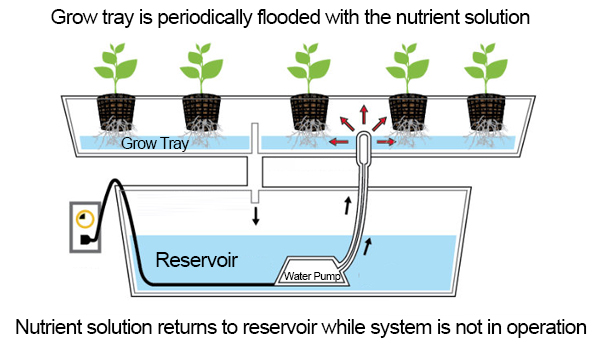 What are its benefits ?
Hydroponic gardening is fast becoming a popular choice for many growers around the world due to its more sustainable approach to resource usage than the usual growing methods. Here are a few of its many benefits:
By providing constant and readily available nutrition, hydroponics allows plants to grow up to 50% faster than they would in soil. Also, fresh produce can be harvested from a hydroponic garden throughout the year.
Great for both the environment and the grown product, hydroponic gardening virtually eliminates the need for herbicides and pesticides compared to traditional soil gardening.
Any water that is used in hydroponic gardening stays in the system and can be reused, reducing the constant need for a fresh water supply!
Arable land is often in short supply and gardening space continues to decrease. A great option when you lack yard space or have a tiny balcony, hydroponics also lends itself really well to indoor gardening.
---
Also Read : 7 Great Techniques by Which You Can Easily Harvest Rainwater at Your Home This Monsoon
---
The Nutrient Solution
Ready-to-use store bought solutions can be used for hydroponics nutrient systems or one can make one's own special solutions for different types of crops based on the chemical elements the plants need most.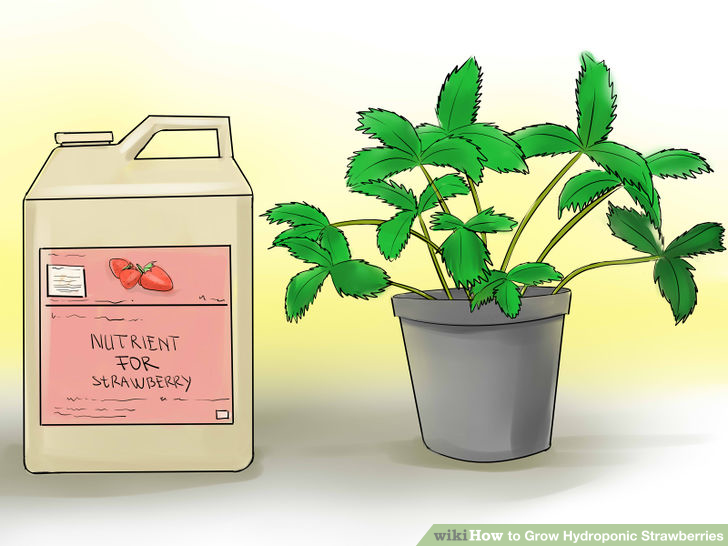 The right nutrient mix combines primary nutrients (nitrogen, potassium, magnesium), secondary nutrients (calcium, sulphur, phosphorus) and micronutrients ( iron, copper, manganese, zinc, molybdenum, boron). Here is a recipe for a basic nutrient solution that you can make yourself by diluting the nutrients in 20 litres of filtered water.
25 ml of CaNO3 (calcium nitrate)
1.7 ml of K2SO4 (potassium sulfate)
8.3 ml of KNO3 (potassium nitrate)
6.25 ml of KH2PO4 (monopotassium phosphate)
17.5 ml of MgSO4 (magnesium sulfate)
2 ml of trace elements
Store your solution in a food-grade container at room temperature and away from light. Make sure to shake it well before using. Also, your plants will inform you if they are receiving too few or too many nutrients – not enough and the leaves will turn yellow; too much and they will look brown, burnt or curled.
Key Considerations
While you can grow almost anything hydroponically, some vegetables thrive more in hydroponic systems than others. Choose plants that don't mind moisture and that don't get too big for their set up, such as cucumber, tomato, capsicum, strawberry, lettuce and leafy greens.
Also, when setting up a hydroponic garden, depending on the size, sturdiness and root development of the plants to be grown and the structure of the system, one needs to decide whether to use only a solution culture or some sort of a growth medium.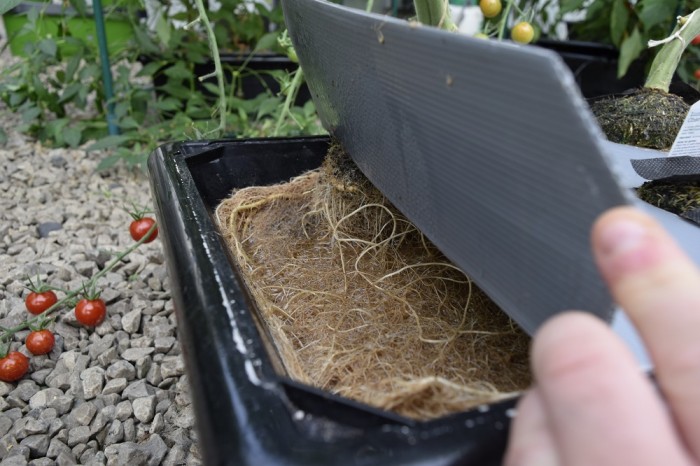 Plants with shallow roots, like leafy greens, do fine in solution cultures. On the other hand, plants with deep roots, such as beets, and heavy vegetables, such as cucumbers, do better with growth mediums such as foam, coconut husk, sponges, and peat moss.
Also, flowering and fruiting plants need exposure to sunlight while leafy greens grow well even under inexpensive fluorescent lights that are placed above them.
Three Ways to Build a Homemade Hydroponics System
1. Hydroponic Raft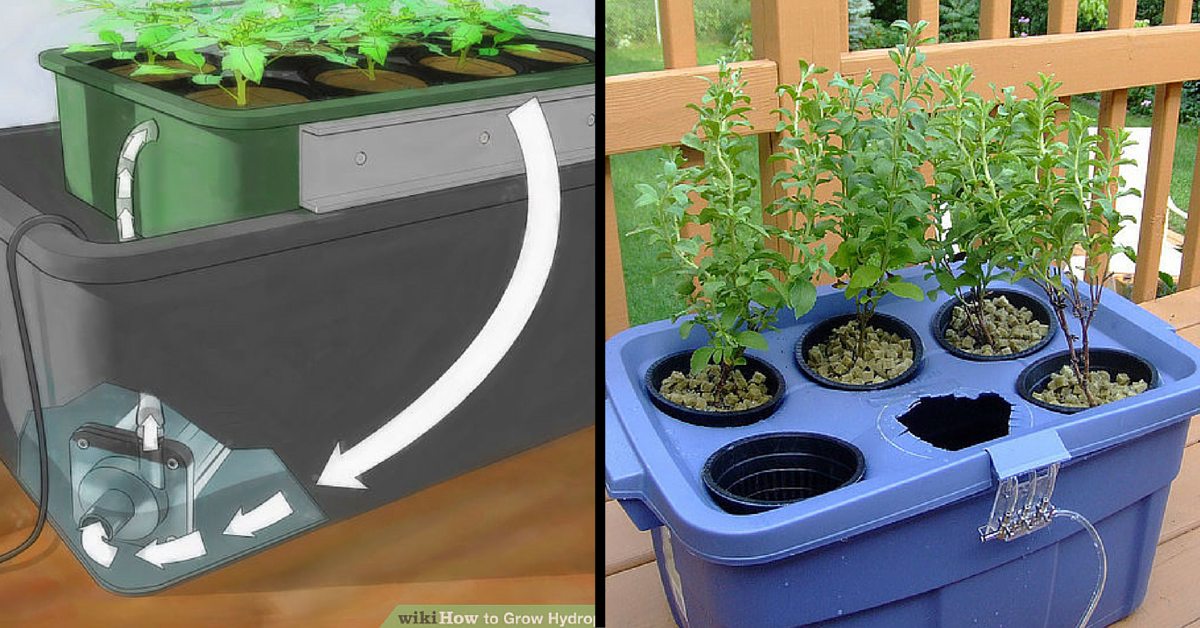 For beginners, a simple raft system is ideal. It's easy to make, doesn't cost much to get going and will give you vegetables much more quickly than conventional gardening methods. Here's how you can make one.
2. Vertical Hydroponics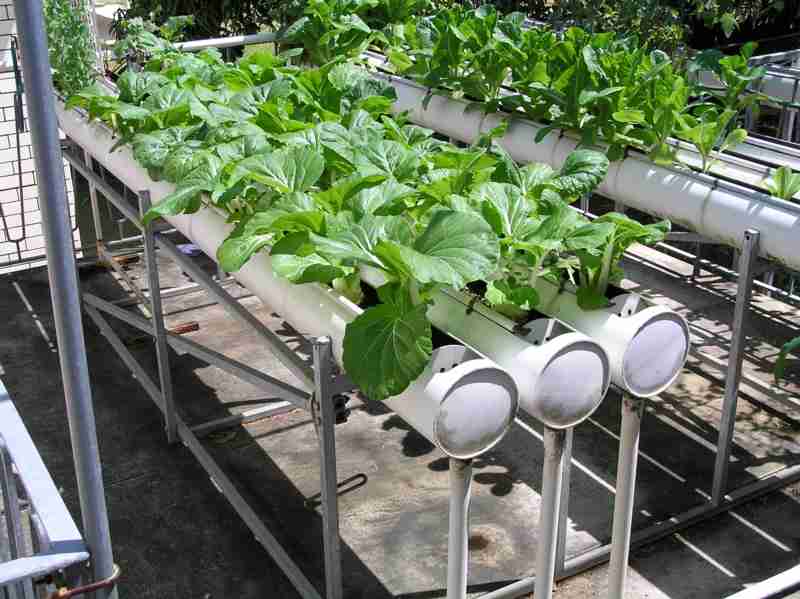 Vertical hydroponic systems provide an excellent option for gardeners lacking space. Try and remember to use recycled materials to put the system together and make your hydroponic system as green as they can be.
Here's how you can build a hydroponic system using PVC pipes.
3. Aquaponics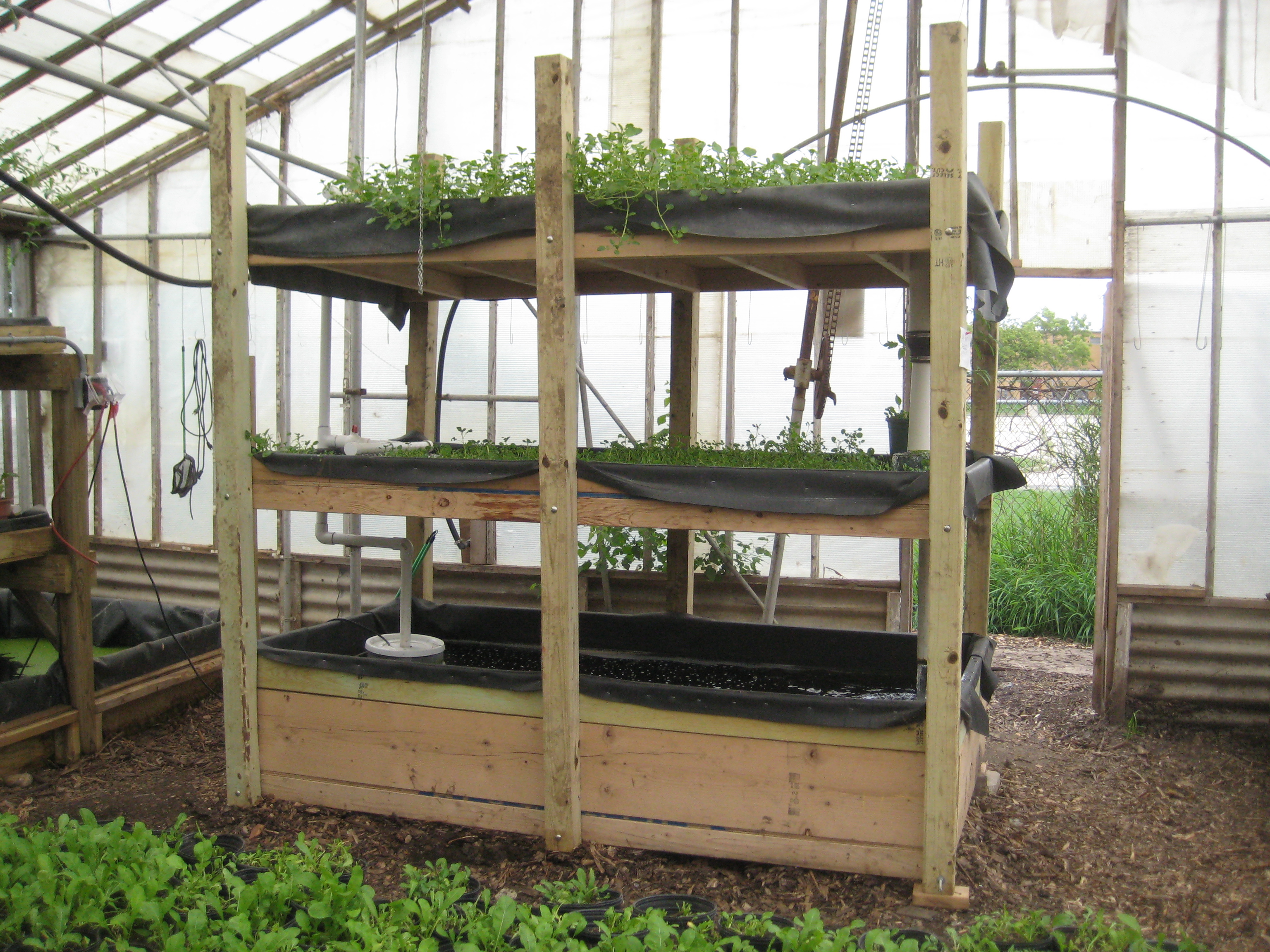 A small yard, a corner in a community garden or an unused space in your home can easily be turned into a thriving aquaponic farm for vegetables and fish. An aquaponic system combines elements of aquaculture and hydroponics in a symbiotic environment by putting fish waste to work as fertiliser for crops. The system is mostly enclosed, with little to no waste and no need for fertiliser or pesticides.
A typical household-sized vertical aquaponic system can fit into a 3ft by 5ft (1m x 2m) area. A small pump draws nutrient-rich water from the fish tank to the tops of the vertical columns. The water trickles down through the roots of the plants, gathering oxygen from the air as it falls back into the tank.
Simply put, hydroponics can grow the healthiest food possible, in large quantities, in the smallest space and in a sustainable way. Not only does hydroponics accomplish all the goals set by organic farming, but it takes a step further by offering people the ability to grow food in places where traditional agriculture simply isn't possible.
Like this story? Have something to share? Email: contact@thebetterindia.com, or join us on Facebook and Twitter (@thebetterindia). To get positive news on WhatsApp, just send 'Start' to 090 2900 3600 via WhatsApp.
Tell Us More
We bring stories straight from the heart of India, to inspire millions and create a wave of impact. Our positive movement is growing bigger everyday, and we would love for you to join it.
Please contribute whatever you can, every little penny helps our team in bringing you more stories that support dreams and spread hope.