At 18, Reshma became a victim of acid attack. Today, she is the face of an award-winning campaign to end the sale of acid.
At 18, Reshma became a victim of acid attack. Today, she is the face of an award-winning campaign to end the sale of acid.
Getting the perfect red lips is no easy task, but her make-up tutorial is one that will stay with you.
First, she tells you how to make your lips look rosy, pouting to the camera for effect. Then, she tells you to apply a lip balm, to keep your lips looking fresh. A lip liner follows before she carefully applies a red lipstick: "Just the lips, not the edges," she cautions. Having nailed the perfect red lips, she smiles happily.
But her expression slowly changes as she tells you how easy it is to get a bottle of concentrated acid in the market. Just like a red lipstick.
She is Reshma, an acid attack survivor.
Reshma was just 18 when, on a visit to Allahabad, Uttar Pradesh, her brother-in-law and his friends attacked her with acid. She lost her left eye and was left severely disfigured by the incident. While her family spent lakhs on her treatment, they did not have enough funds to complete her treatment, leaving Reshma depressed and shattered.
"Reshma's brother had almost given up hope when he approached us," recalls Bhagirath Iyer, co-founder of MLNS, "We are thankful to our donors who donated close to Rs 5 lakh for Reshma's treatment."
With the help of the funds raised, Reshma's face was reconstructed by Dr Ashok Gupta, a renowned plastic surgeon and a recipient of the Padma Shree award.
Reshma's make-up tutorial on how to get perfect red lips has got more than 1.5 million views on YouTube. The video was made by ad agency, Ogilvy and Mather for Make Love Not Scars (MLNS), an NGO that works with acid attack survivors in India.
The simple 1-minute-07-second video made under the 'Beauty Tips by Reshma' series has won a Gold Lion in the Film category at Cannes, 2016. It has also won a Glass Lion for Change for the important message that it conveys – the urgent need to make strong acids unavailable to the common man.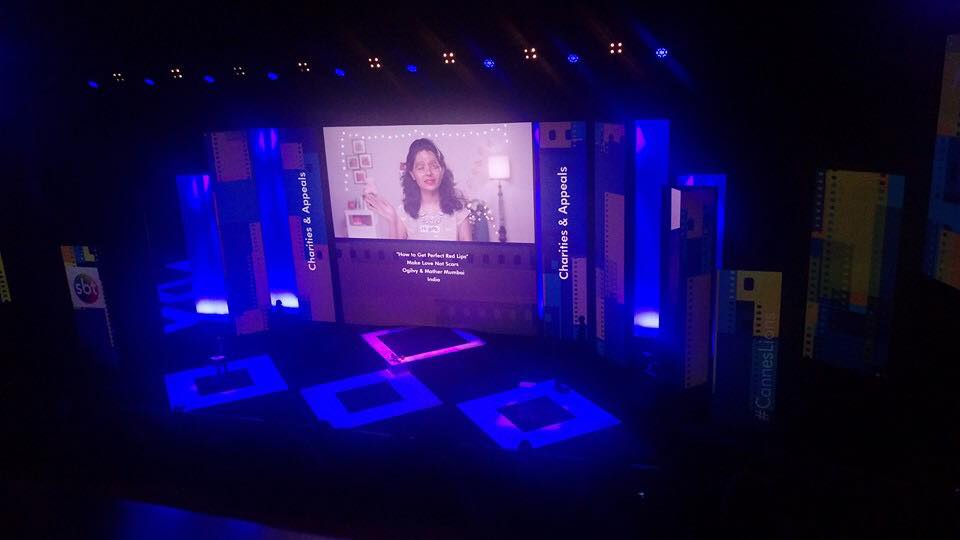 Along with the video, an online campaign was also launched to end the sale of acid. The campaign was signed by over 300,000 people from across the world.
"We need to come together and end acid attacks once and for all," says Ria Sharma, the founder of MLNS. "There are better and safer methods to clean your homes and it is time to let our Government know that we will no longer accept easy sale of acid."
The petition to the Government of India points out that in spite of guidelines from the Supreme Court and an advisory issued by the Central government to restrict the sale and storage of acids, they continue to be easily available. The petition highlights that current laws provide only a fine in case of non-compliance, and that there is a need to bring in provisions for imprisonment as well. The petition also demands that the use of acids for toilet-cleaning be banned completely.
After the series of 'Beauty Tips' videos, Reshma is now much more confident and optimist about the future. She was invited on stage along with the O&M team, to receive the Effie awards and Kyoorius Design Awards before her film won the Cannes Lions. She was also invited by Josh Talks, Delhi to share her story.
"I have now understood that true beauty has nothing to do with our face; how beautiful we are depends on how good we are as human beings," says Reshma.
She now wants to do her best to help create awareness about the threat posed by easy availability of acids.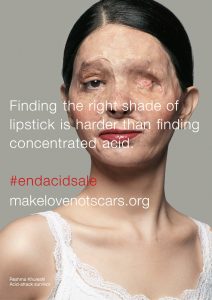 In the future, she wants to help other survivors overcome their pain and struggle.
Like this story? Have something to share? Email: contact@thebetterindia.com, or join us on Facebook and Twitter (@thebetterindia). To get positive news on WhatsApp, just send 'Start' to 090 2900 3600 via WhatsApp.