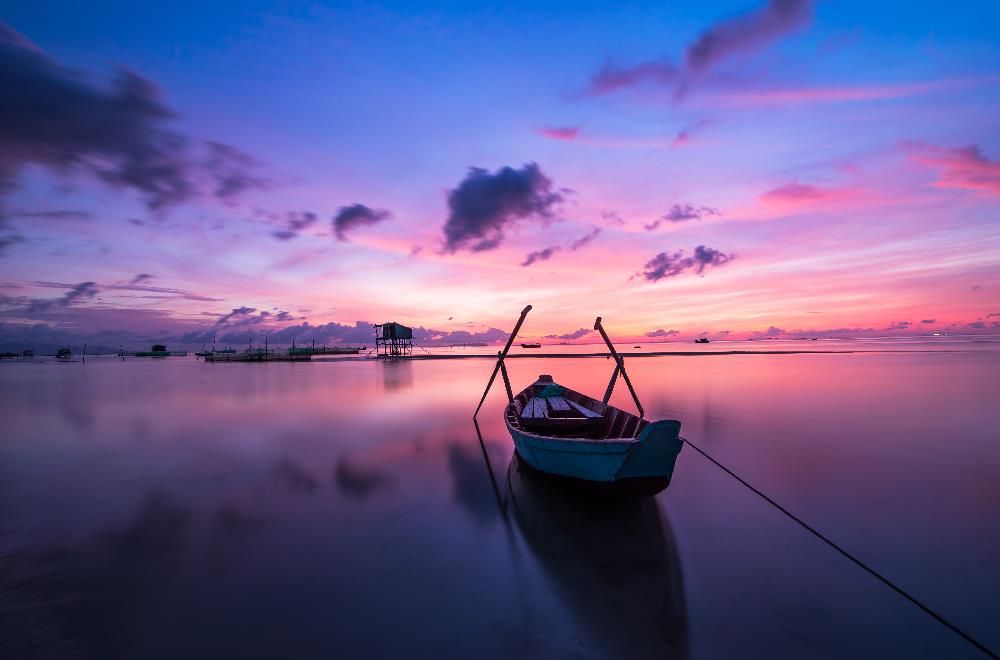 There are many places in North East India that will truly amaze you and the peacefully picturesque riverine island of Majuli is one such place.
There are many scenic spots in North East India that will truly amaze you and the peacefully picturesque riverine island of Majuli is one such place.
Nestled between the mighty Brahmaputra River's ever-shifting sandbanks, Majuli is the world's largest deltaic island.Every monsoon, the roaring Brahmaputra takes great bites out of the island, swallowing many homes. Despite being ravaged by nature, Majuli, India's first island district, flaunts a vibrant culture and unparalleled scenic beauty. Here are some mesmerising images of this idyllic locale.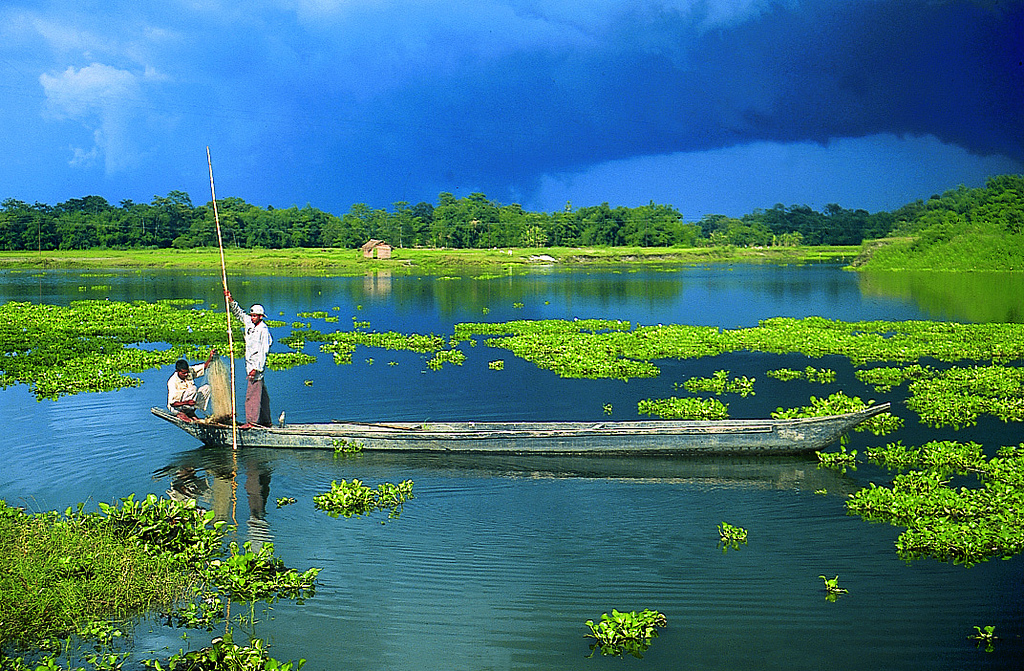 1. Serenity at Sunset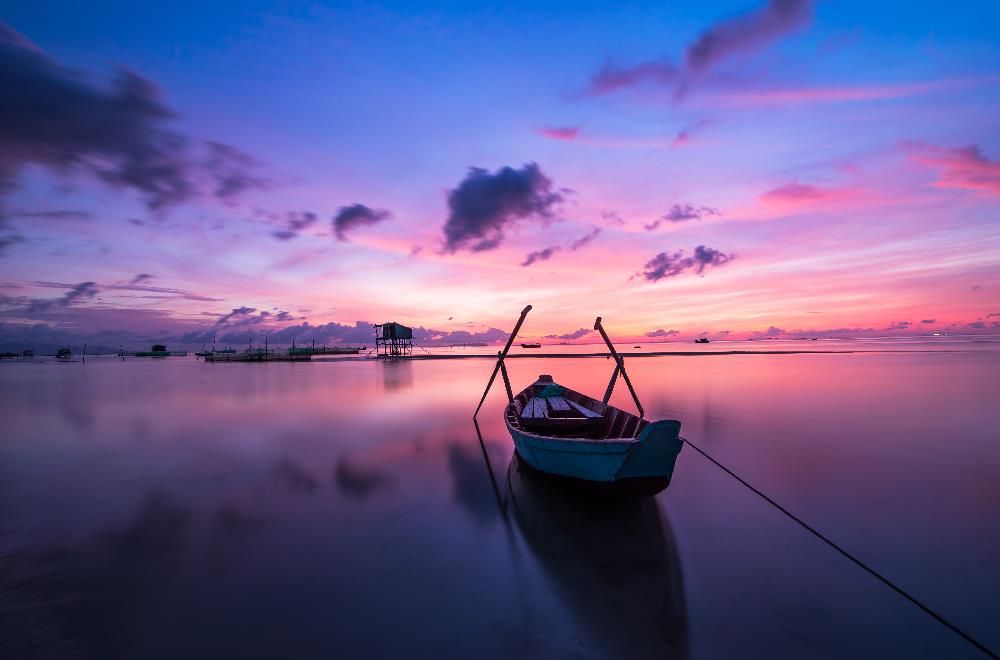 Sunsets at Majuli are pink and ethereal – they make one forget that civilisation can even exist in ways less beautiful.
2. Cottages on Stilts
Majuli homes are made from bamboo and placed on concrete pillars at a height of about two feet from the ground in order to prevent water from seeping in during the monsoon floods.
3. Life in Majuli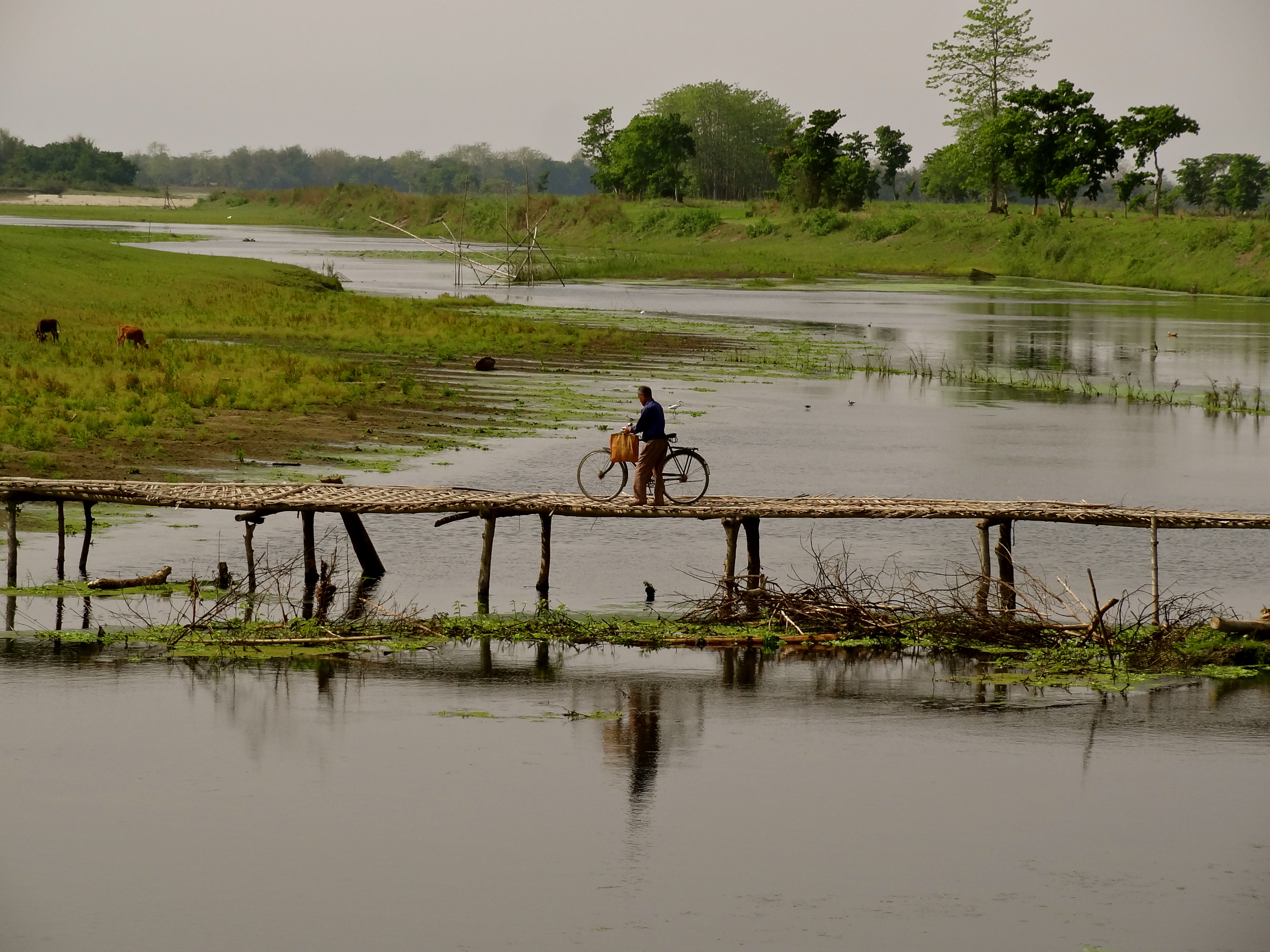 The island is home to a mix of communities – the Mishing tribe, the Deoris, the Sonowal Kacharis and the Ahoms. The inhabitants lead simple lives and are always happy to welcome travellers. Mishing tribals, in particular, like to invite visitors into their homes for a bowl of freshly prepared apong or rice beer.
4. Masks of Majuli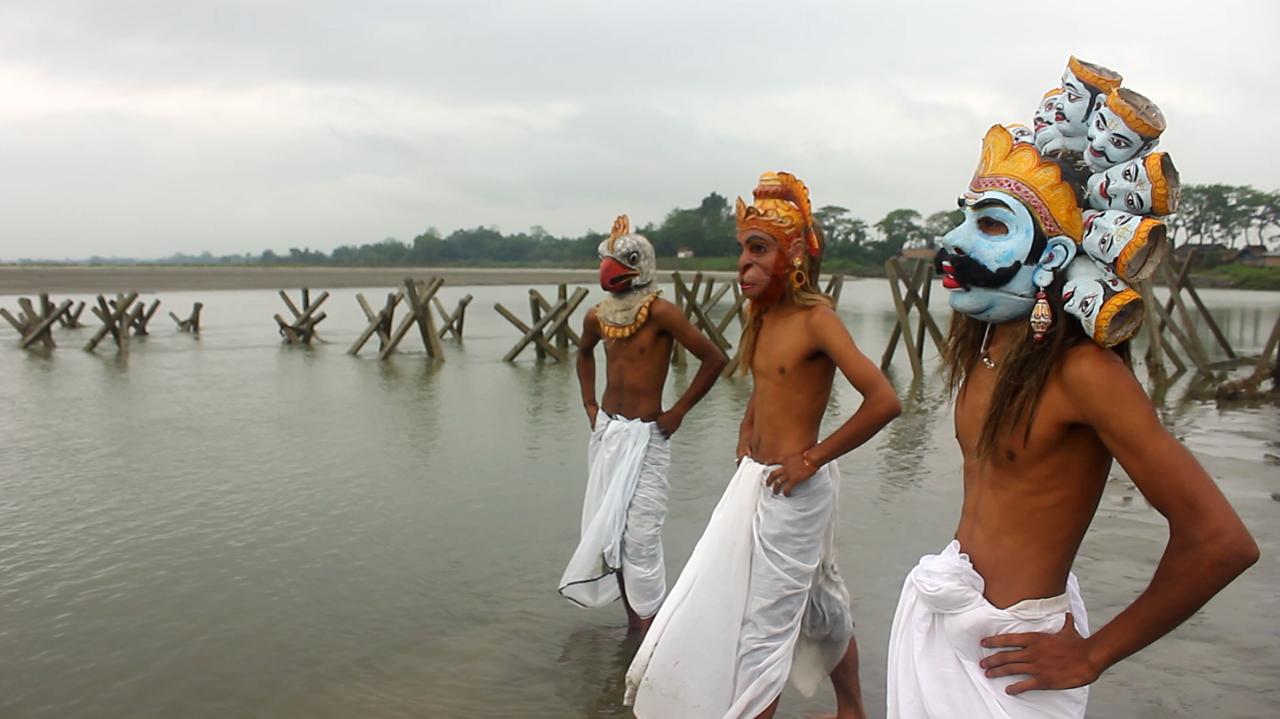 Masks are an important part of Majuli's heritage. Craftsmen usually make masks from bamboo frames covered with cotton cloth, clay, and cow dung. At Samaguri, the mask making monastery of Majuli, the walls of workshops are adorned with colourful and macabre masks of animals, humans, and mythological characters.
5. Nature's Bounty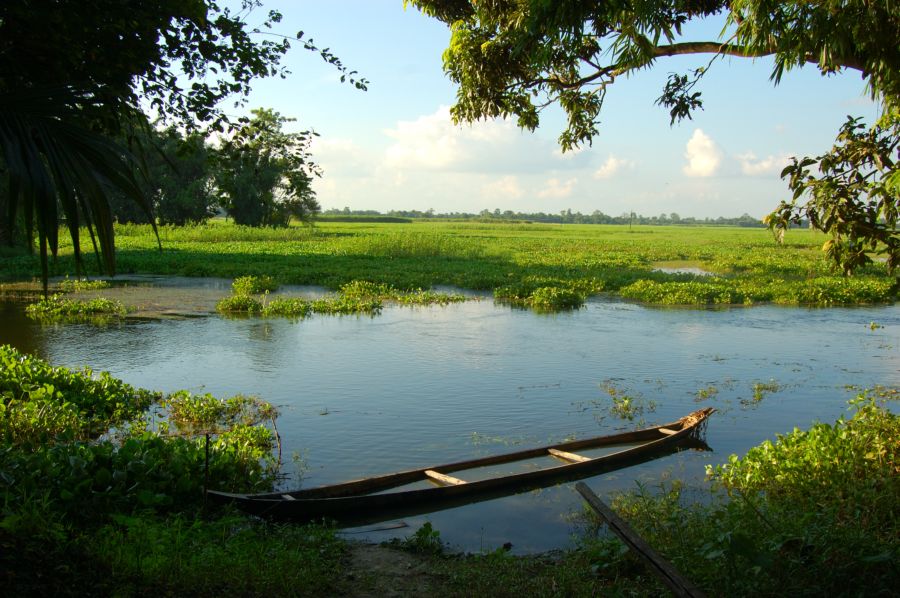 Majuli is carpeted in verdant mats of rice fields interspersed with tiny ponds bursting with hyacinth blossoms. Quiet roads, shaded by bamboo trees, wind their way through the flat terrain. Locals can be seen cycling on these narrow paths, groceries hanging from their handlebars, while fishermen can be seen lugging nets, bulging with fish, from the ponds.
---
You may also like: Himalayan Hideaway – Why Tirthan Valley Is Himachal's Best Kept Secret
---
6. Festivals of the Island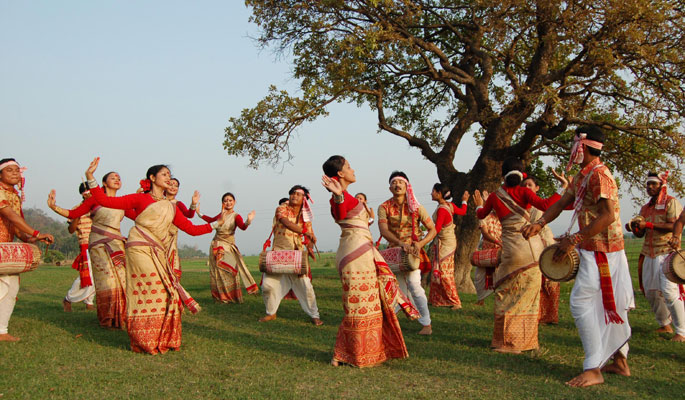 The Ali-ai-Ligang spring festival pays tribute to the earth for a productive harvest season. The ritualistic dance performance of the young men and women paves the way for the sowing ceremony of the island community. The Raas Mahotsav in autumn is also a great time to observe the traditional chanting, dances and drama recitations held in Majuli to celebrate the birth, life and feats of Krishna.
7. A Birdwatcher's Paradise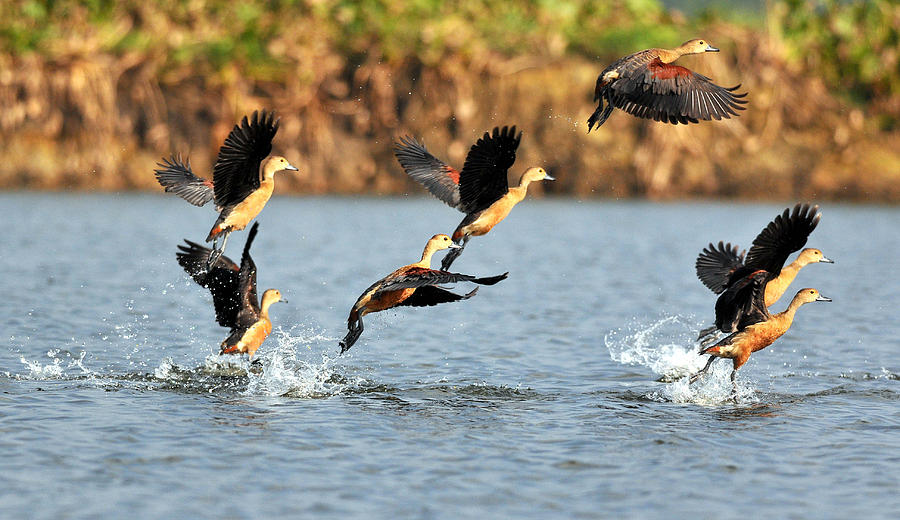 Several species of endemic and migratory birds call Majuli their home. Large flocks of birds can be seen swooping down to catch their riverine dinner, fluttering amidst grazing cattle and frolicking in the water. Several birdwatching tours to beels (lakes in Assamese) are conducted by friendly locals for nature enthusiasts and bird watchers.
8. Spiritual Hub of Neo-Vaishnavism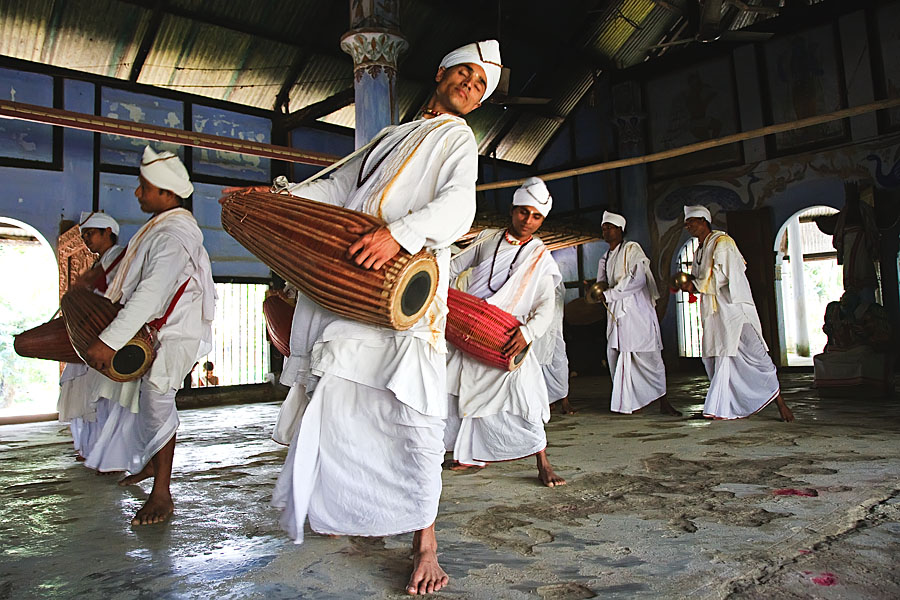 Majuli is the ancient seat of the neo-Vaishnavite cult, a monotheistic offshoot of Hinduism. It was started in the 15th century by the revered Assamese saint Srimanta Sankardeva, who also established several satras or monasteries. Auniati satra is famous for the Palnaam and Apsara dance by its monks, while the Dakhinpat satra is famous for its Rasleela. Kamalabari satra is known for boat-making while at Garamur satra, several medieval weapons have been preserved.
9. Ferries and Fishing Boats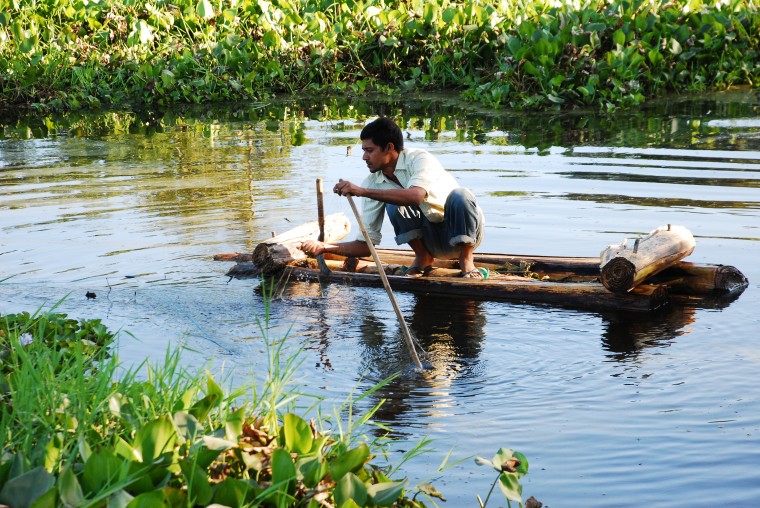 The islanders use small wooden boats for fishing or to reach the mainland. They also use makeshift rafts (cleverly made by joining wooden planks together to fish as well as ferry people, bicycles, cargo and more from Majuli on one side of the river to Lakhimpura village on the other.
10. A Legacy of Craftsmanship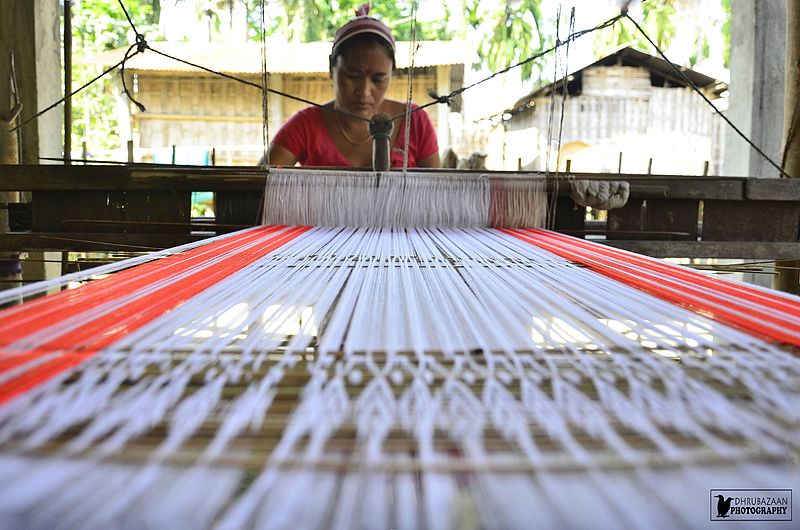 Bamboo in Majuli is used to make everything from musical instruments and fishing equipment to houses and furniture. Weaving a gamusa, a handmade multi-purpose cloth, is also an indispensable part of life in Majuli. The unique art of making hand-beaten pottery from the glutinous clay from the banks of the Brahmaputra has also been perfected here. All these crafts are intimately woven into the social and cultural fabric of the island.
Know more about Majuli in this short video

Like this story? Have something to share? Email: contact@thebetterindia.com, or join us on Facebook and Twitter (@thebetterindia). To get positive news on WhatsApp, just send 'Start' to 090 2900 3600 via WhatsApp.