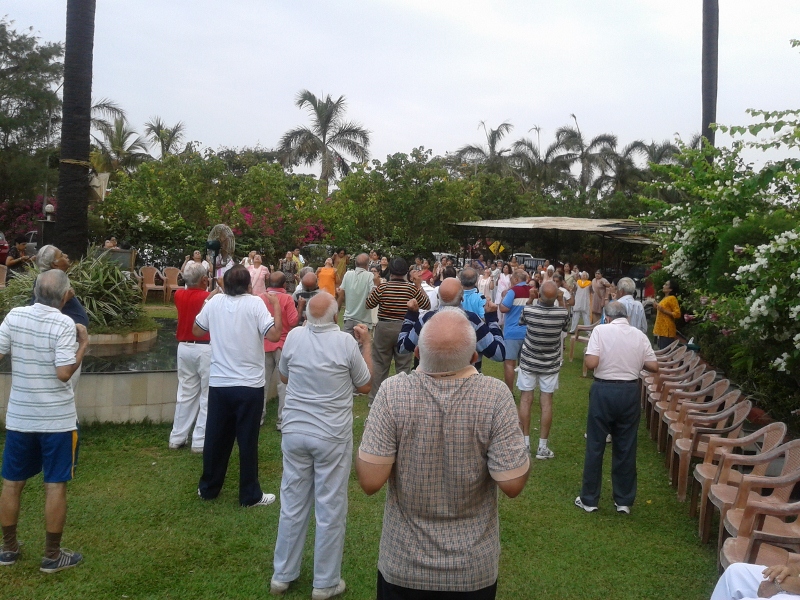 Laughter Heaven is a silent laughing club in Bandra suburb of Membai which has given hope, joy and smiles to a lot of elders who meet every morning to share, celebrate, laugh together and improve mental, physical and spiritual fitness.
A great place to meet, greet, share and celebrate, Laughter Heaven has helped many elders find a new meaning in life and a new family beyond the one they have. Started and run by some elders in the suburb of Bandra, it provides a fresh and happy start to the day.
Mr. Sabrewal, a film distributor in Mumbai, was going through the toughest phase of his life. Prolonged illness, depression and lack of family support almost pushed the once a healthy man to the brink of suicide. In your worst times, sometimes the best friends might also leave you to yourself. However, one of his closest friends and well wisher introduced him to a place, after which not only did he start reliving his past days but he also injected more life to each passing day. So, what was this place?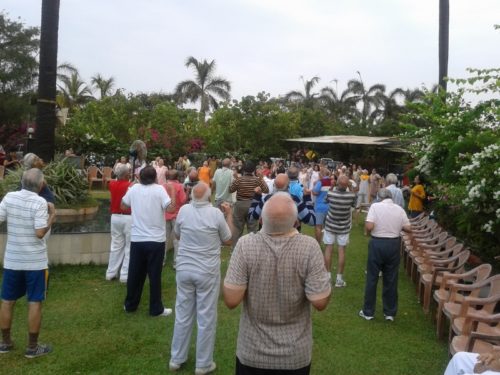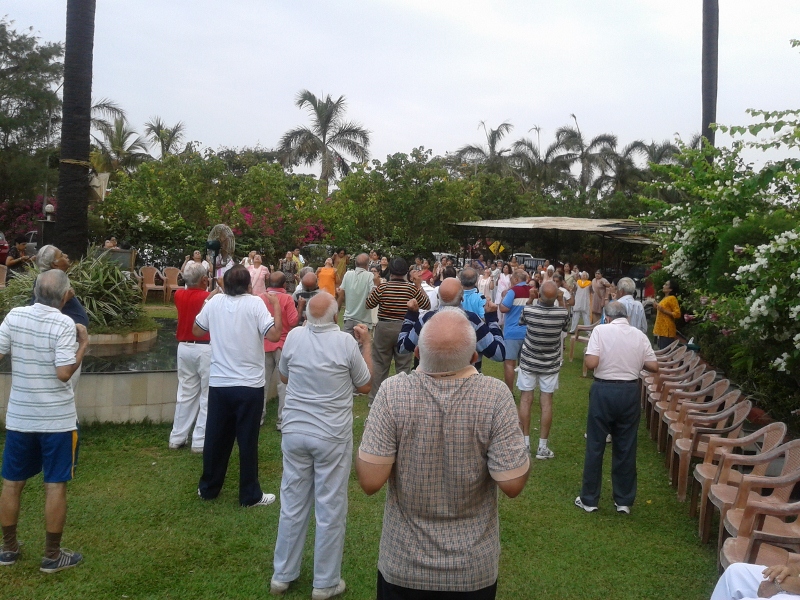 In a quiet corner adjacent to Joggers' Park near Carter Road in Mumbai, is Laughter Heaven – a silent laughing club. Wait a second – did I say "Silent Laughing Club"? Exactly! Operated by some of the elderly residents of Bandra and surrounding areas, this laughing club is a happy home for many elderly who are trying to re-figure the purpose of life after retirement. It started around 15 years back and was officially inaugurated on 26th January 1999. Since then, the club has brought smiles to thousands of wrinkled faces who have been a part of this family at some point of time. Even today, the club boasts of members who have devoted more than a decade of their lifetime to spreading the joy, that is fast disappearing from today's stressful lives.
Membership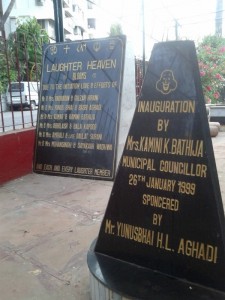 Mr. B Hirani, the President of Laughter Heaven, explains the unique concept of the club's membership. "We do not charge any money for the membership. If you want to become a member of the club, all you have to do is be a part of the family continuously for 3 months, and you're a member". And once a person gets addicted to Laughter Heaven, it takes a mighty reason to leave.
Yoga, Laughter and Naturopathy
The activities of Laughing Heaven are based on three concepts – Yoga, Laughter and Naturopathy. The morning starts with Yoga and Pranayam exercises from 6:30am. This is followed by Prayers. This blend of physical fitness with spiritual fitness is what is required to be completely fit, according to the members of the club. After the prayers, announcements on birthdays, anniversaries or other good news are made and the respective member is wished/greeted by the rest. While they enjoy, they do it in a way that does not disturb the residents of the buildings nearby – which is what makes it a silent laughing club. As a part of Naturopathy, the members enjoy the morning breakfast of sprouts and a drink made up of Tulsi (Holy Basil) and Ajwain (carom seeds). This routine hasn't changed in years.
Celebrations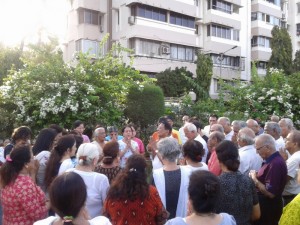 Laughter Heaven is one place where the members open up themselves to share their happiness, sorrows, confusions, disappointments and even gossip! The club celebrates every moment of happiness – birthdays, anniversaries, birth of grandson/granddaughter, professional achievements and many more. The members also find shoulders to cry on sad occasions. But it is made sure that such moments do not last long and the member comes back to normalcy soon. The club also celebrates birthdays of all the members on the fourth Sunday of every month. The club organizes frequent outings to nearby places like Shirdi, Mahableshwar, etc
Road Ahead
Today, the club witnesses about 130-150 members coming daily in the morning to make a better life – or at least a better morning. People with depression, joint pains, heart problems, asthma, other respiratory diseases have found peace and good health in this place and have made themselves medicine-free within months. With growing popularity by word-of-mouth, the family has been expanding and continuously bringing smiles to more faces every morning. People who cannot share their feelings with their blood-family members, open their heart out with this family.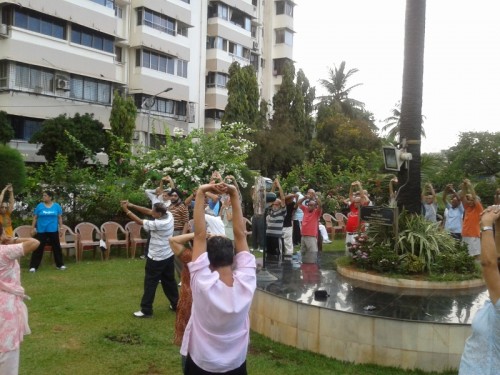 Going ahead, the objective is to increase the "smileage" – more smiles per face. And "smileage" is a function of faces. So, more faces, more smiles!
Jay Mehta is an industry analyst, freelance writer and active blogger. Inspired by the concept of The Better India, his passion for writing and a desire to contribute his little to improve the society, he expressed his interest to author articles for us. Before his stint with the corporate sector, Jay completed his management education from Management Development Institute, Gurgaon. He blogs at
http://mehtaworld.wordpress.com/
We bring stories straight from the heart of India, to inspire millions and create a wave of impact. Our positive movement is growing bigger everyday, and we would love for you to join it.
Please contribute whatever you can, every little penny helps our team in bringing you more stories that support dreams and spread hope.