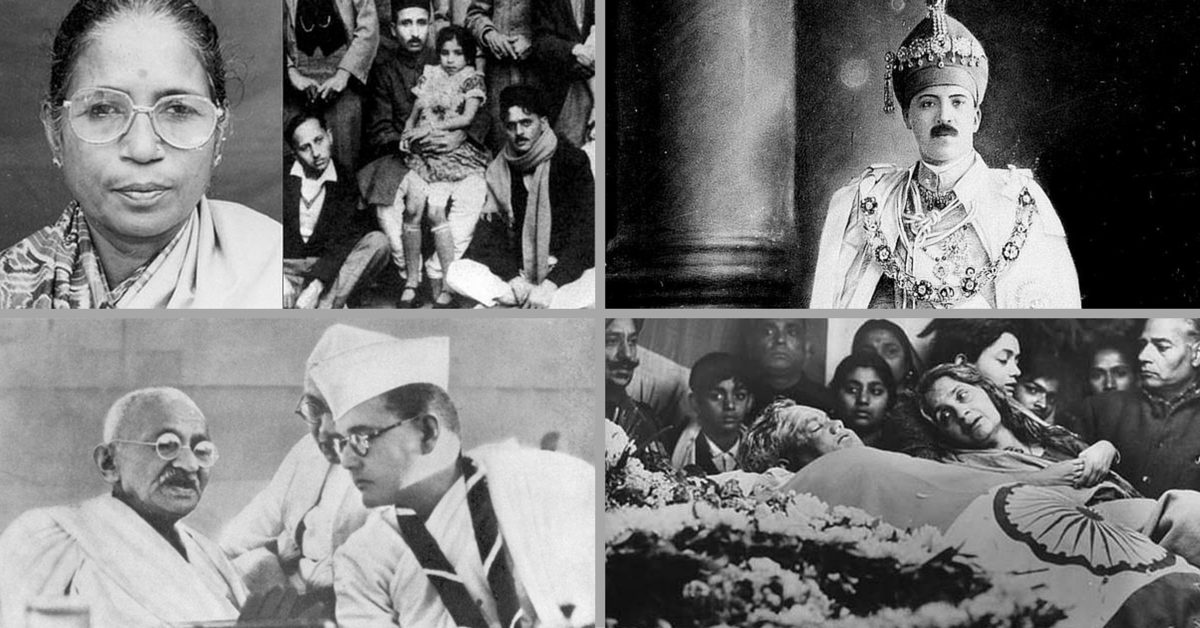 If you take pride in your ability to solve even the toughest of riddles, here is a list of the greatest unsolved mysteries in Indian history.
If you take pride in your ability to solve even the toughest of riddles, here is a list of the greatest unsolved mysteries in Indian history.
History  is full of lessons for us, but it also has mysteries for us to solve. Some of these mysteries are recent, others are millennia old – still waiting for answers. In India too, generations of scientists and researchers have grappled with many puzzling stories and events that have left them baffled over the years.
Let's take a look at some of these enigmas, some of which are truly inexplicable and puzzling, to learn more about the mysteries of India. You can play detective of course and leave us an explanation if you solve any in the comment box below – we would be happy  to cross them off our list!
1. Disappearance of the Indus Valley Civilization
The Indus valley civilisation is perhaps India's most ancient mystery. There are many unanswered questions about this great civilisation that was larger than the ancient Egyptian and Mesopotamian civilisations combined. The secrets behind the identity of the people who created it and their puzzling 4000-year-old Indus pictographic script are yet to be discovered. Also, perhaps the most bewildering fact about this civilisation is that all its major sites went into sudden decline and disappeared more or less simultaneously. There are several theories about why this happened but none of them have been very conclusive.
2. Alien Rock Paintings Of Charama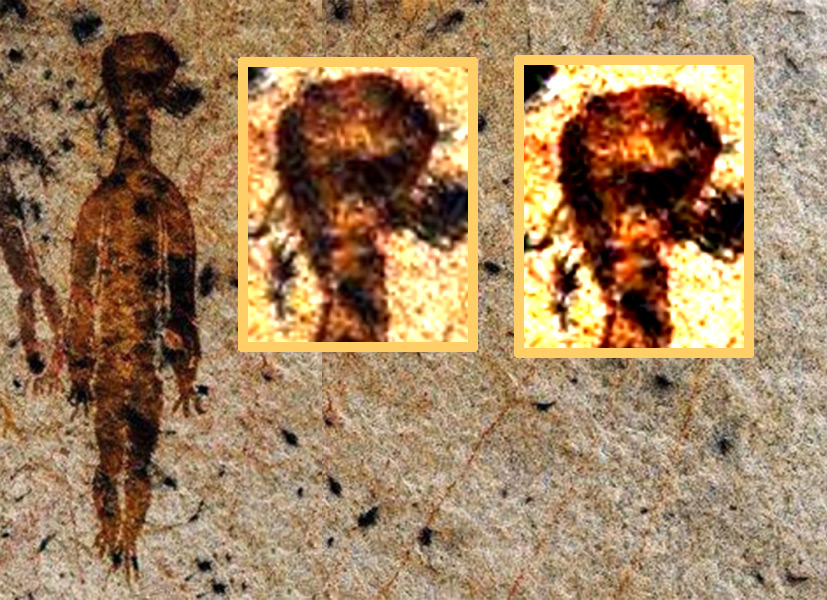 Puzzling ancient rock paintings have been found in caves near the town of Charama in the tribal Bastar region of Chhattisgarh. Archaeologist JR Bhagat, who discovered them, says they depict eerie humanoids with no facial features and other paintings of flying discs. Interestingly, nearby villages have several legends of small 'Rohela' people who used to land from the sky in round shaped flying objects and kidnap one or two villagers. The Chhattisgarh Department of Archaeology and Culture has asked the Indian Space Research Organisation and the US space agency, NASA, to help research these compelling finds.
3. Son Bhandar Caves of Bihar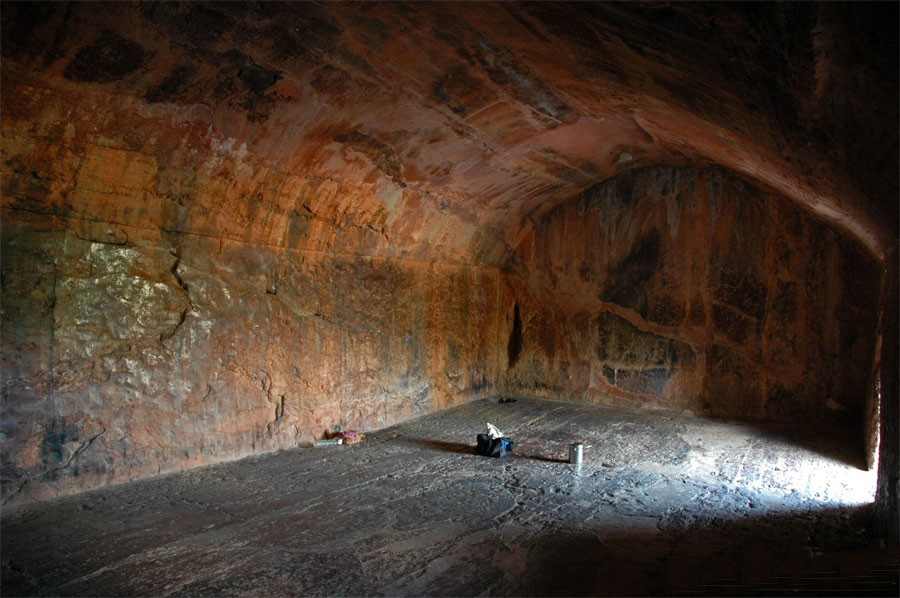 Hollowed out of a single giant rock, the Son Bhandar cave of Rajgir in Bihar is believed to be the doorway to the riches of Bimbisara, a Magadhan king who loved hoarding treasures. Son Bhandar literally translates to 'store of gold'. It is said that when Bimbisara was imprisoned by his son Ajatashatru,  this is the place where his wife hid the treasure on his orders. Undeciphered inscriptions in the Sankhlipi script found etched on the wall of the western cave, are purportedly the clues to open the doorway. The British once tried to cannonball their way through the supposed doorway, but without success, leaving just a black mark that's still visible.
4. The Nine Unknown Men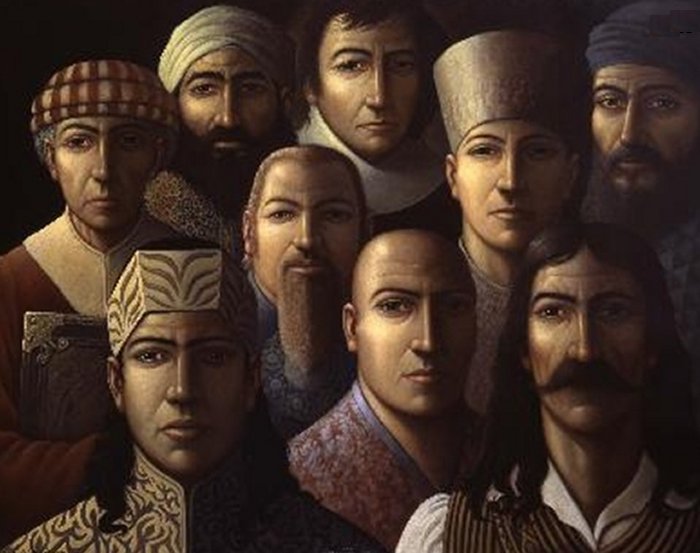 India's very own version of the Illuminati, the mysterious '9 Unknown Men' is believed to be one of the world's most powerful secret societies. According to legend, it was founded by Emperor Asoka himself, in 273 BC, after the bloody battle of Kalinga that took the lives of 100,000. Each of these 9 unknown men had been entrusted with a book of knowledge on different subjects ranging from time travel and propaganda to microbiology and psychological warfare. The actual identities of these 9 unknown men are still a mystery, but it is believed that the secret society, preserved over generations, exists till date.
5. Mir Osman Ali's Tr
easure Trove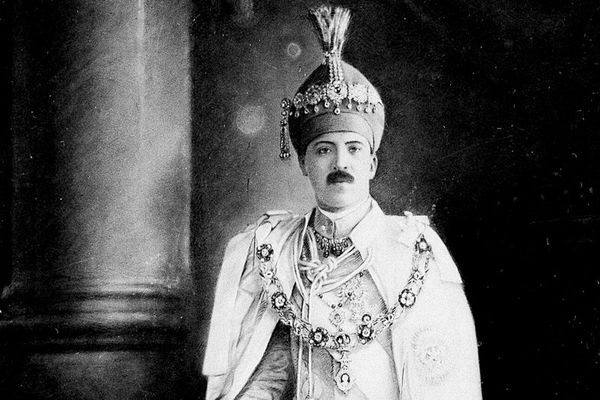 The last and seventh Nizam of the Asaf Jah dynasty of Hyderabad, Mir Osman Ali Khan, famous for his idiosyncrasies, was also known for his stunning collection of jewellery and legendary treasure. TIME magazine called him the richest man in the world in 1937 and he is widely believed to have been the richest Indian ever. His fabulous personal wealth and most of the famed Nizam jewellery were never recovered after his death. It is believed they still lie somewhere in the underground chambers of King Kothi Palace in Hyderabad where the Nizam lived most of his life.
6. The 500-year old Mummy of Lama Tenzin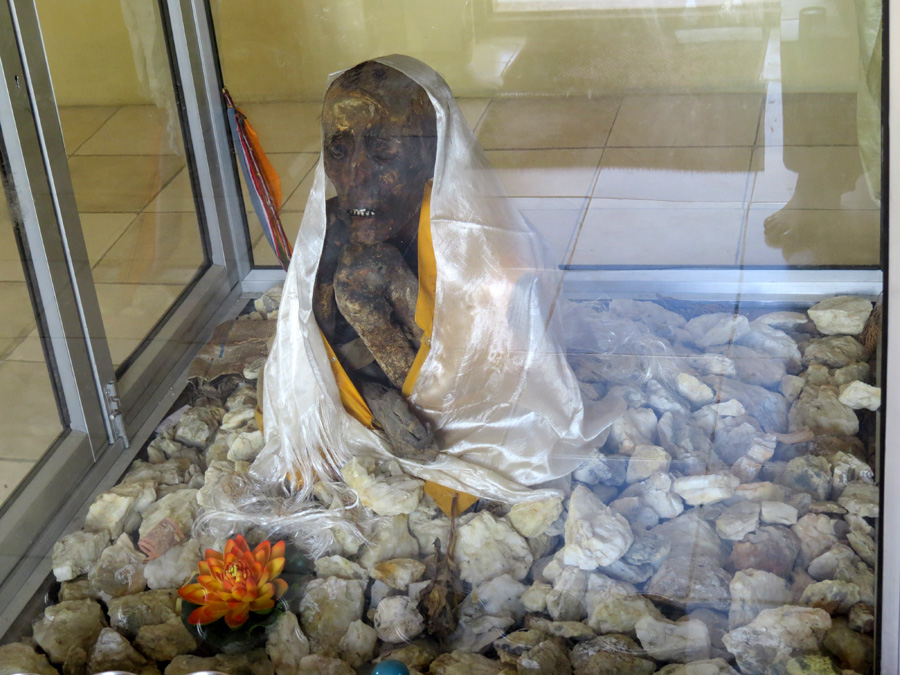 A trek in the  Himalayas to the small village of Ghuen in Spiti reveals the eerie and ancient tradition of self-mummification. Here, in a tiny single-room concrete structure, rests a 500-year-old mummy protected by only a thin sheet of glass. The remains of a 15th-century Buddhist monk named Sangha Tenzin, the mummy is remarkably well preserved, with unbroken skin and hair on the head. Sangha Tenzin's body apparently went through a mysterious natural mummification.
7. The Royal Treasure of Jaigarh Fort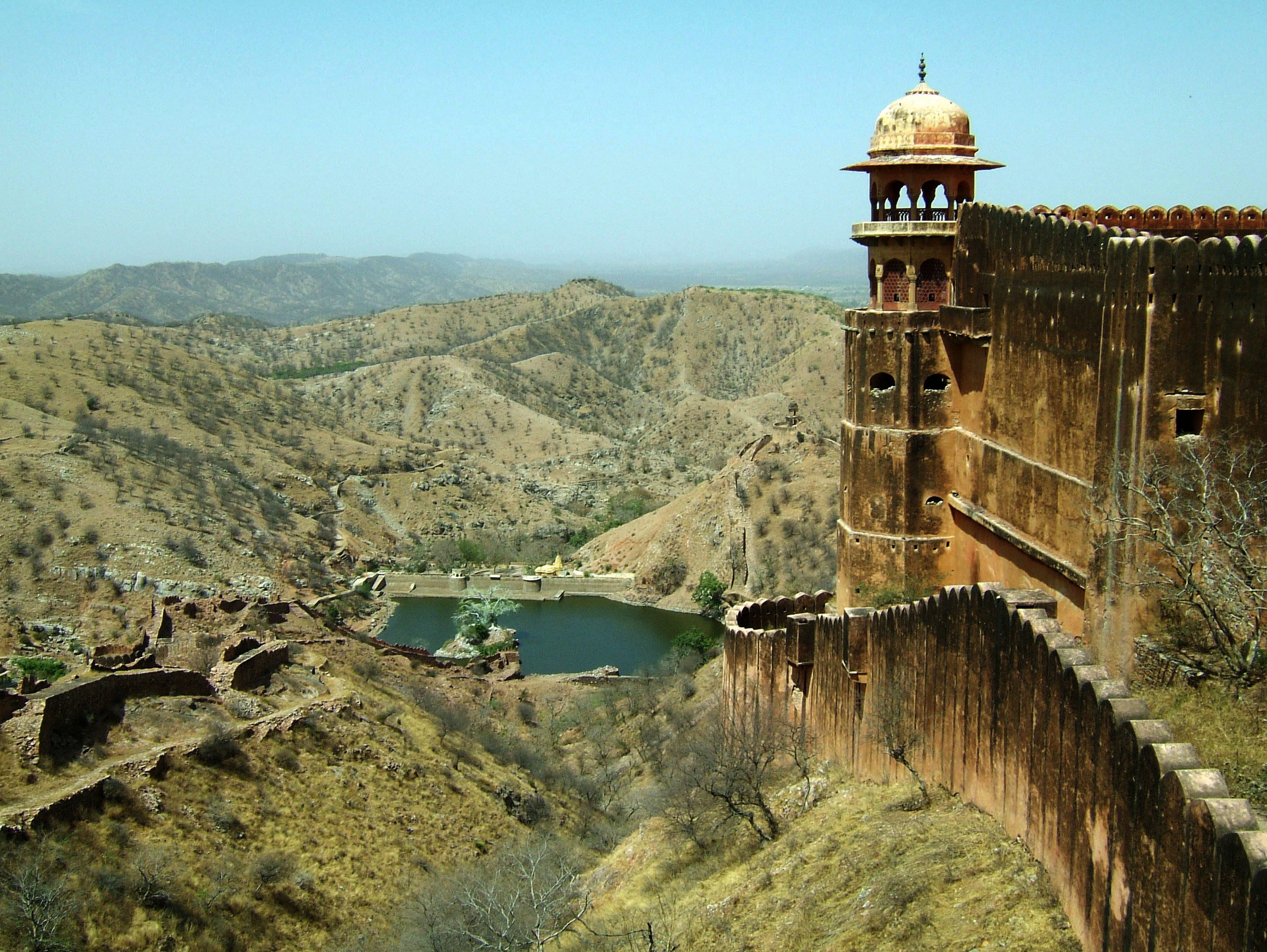 Home to the largest cannon on wheels, the Jaivana, Jaigarh fort's history is filled with tales of intrigue and treasures. It is believed that while returning from a successful campaign in Afghanistan, Man Singh, Akbar's defence minister, hid the spoils of war in Jaigarh Fort. In 1977, at the height of the Emergency in India, Jaigarh Fort found itself in the spotlight again when then Prime Minister Indira Gandhi launched a thorough search of the fort on a tip-off that the water tanks hid the Mughal treasure. Nothing was found but the incident received immense publicity, also finding mention in Maharani Gayatri Devi's book, A Princess Remembers.
8. The Disappearance of Nana Saheb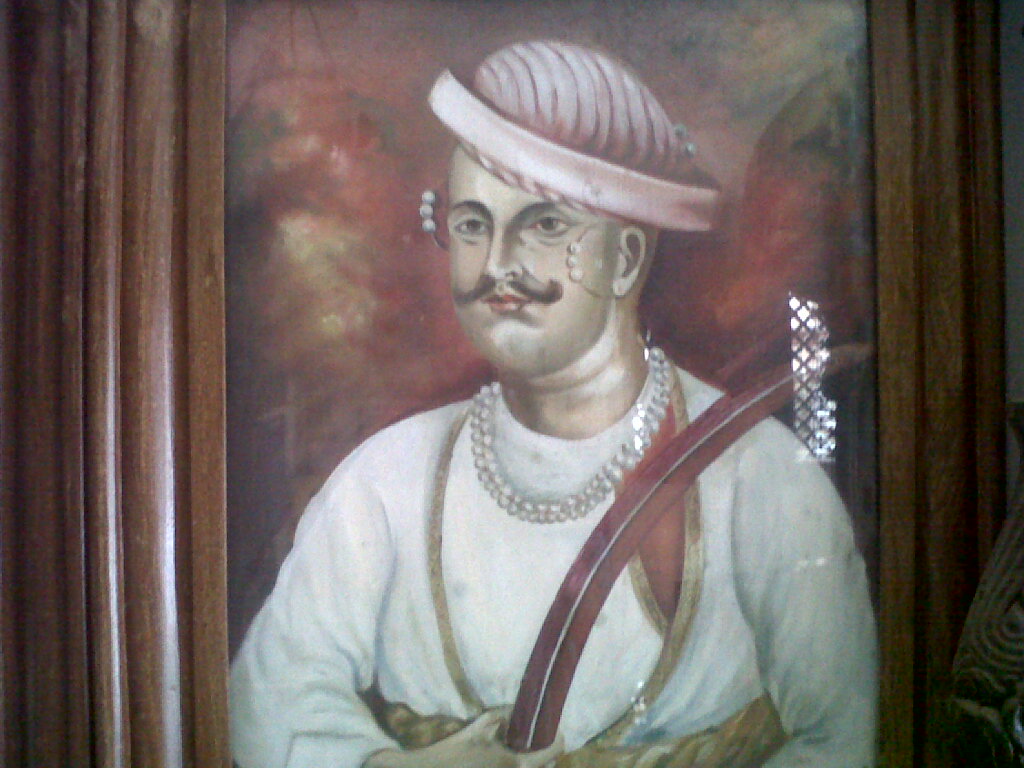 Nana Saheb, regarded as one of the important leaders of the 1857 revolt, disappeared soon after his defeat at the hands of the British. History is still unclear about his fate, with questions also remaining about what happened to his fabled treasure that today would be worth billions. Most historians believe that he was never captured and escaped to Nepal with a significant part of his treasure, although no concrete historical evidence of that exists. Even after 150 years, Nana Saheb's fate and the whereabouts of his treasure remain among the most enduring mysteries from the British era.
9. The Ghost Village of Kuldhara
Lying 20 km to the west of Jaisalmer, the ghost town of Kuldhara was a prosperous town of Paliwal Brahmins a few hundred years ago. Until one fatal night, when all its 1500 residents left the village without a trace. No one knows exactly why but according to legend, they left the village to escape from the evil ruler Salim Singh and his unjust taxes, and while leaving, they left a curse on the area. It is also said that anyone who tries to stay in the village dies a brutal death and, till date, Kuldhara remains uninhabited.
10. Chapatti Movement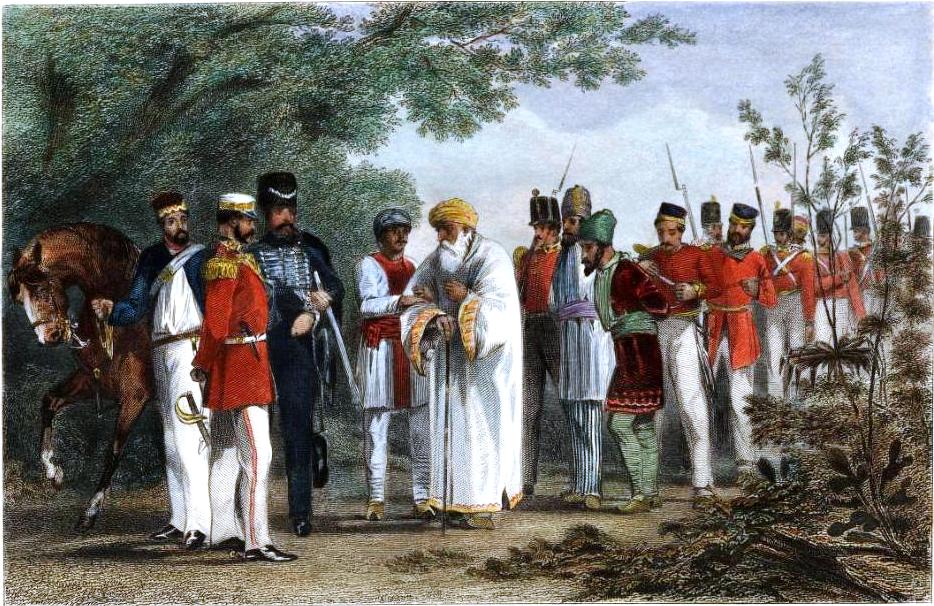 The bizarre and enigmatic distribution of chapattis throughout the country during the revolt of 1857 remains an inexplicable mystery till today. Though recent studies have theorised that the circulation of chapattis may have been an attempt to deliver food to people afflicted with cholera, the evidence is inconclusive about the actual purpose of the Chapatti Movement. Only one thing is accepted unanimously by historians – the mysterious chapatti deliveries definitely created an atmosphere of restlessness that was particularly disconcerting to the British in 1857.
11.Netaji Subhash Chandra Bose's Disappearance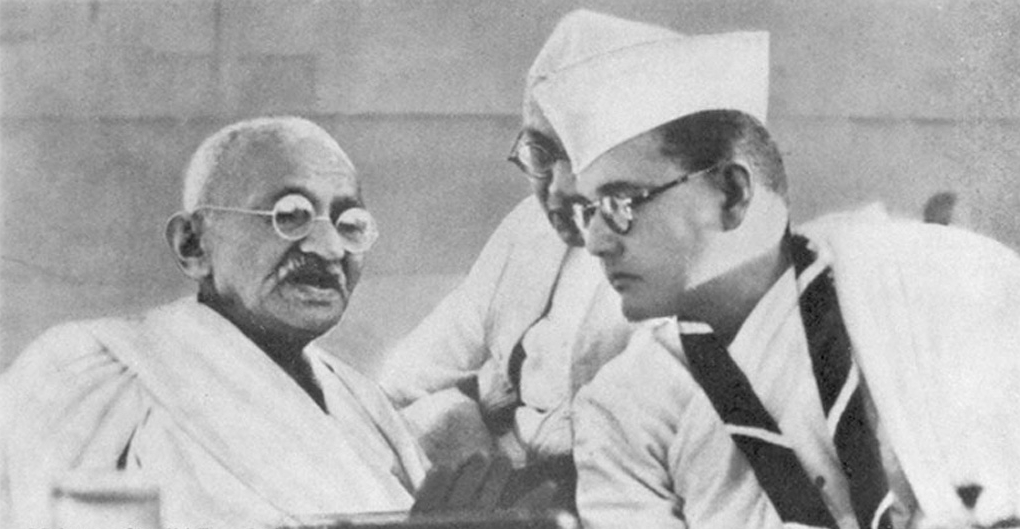 Netaji Subhash Chandra Bose's death is still shrouded in secrecy and the various conspiracy theories surrounding it make it even more mysterious. What happened after Netaji's flight took off from Taipei to Tokyo? This has been one of the greatest mysteries of free India. A few years after Bose's disappearance, there was speculation that he had returned to India and was living in disguise as a sadhu in North India. Although no such claim could ever be substantiated, the theory resurfaced with the news about Gumnami Baba, a revered saint of Faizabad in Uttar Pradesh, who many people believe was Bose himself.
12. Untimely Death of Lal Bahadur Shashtri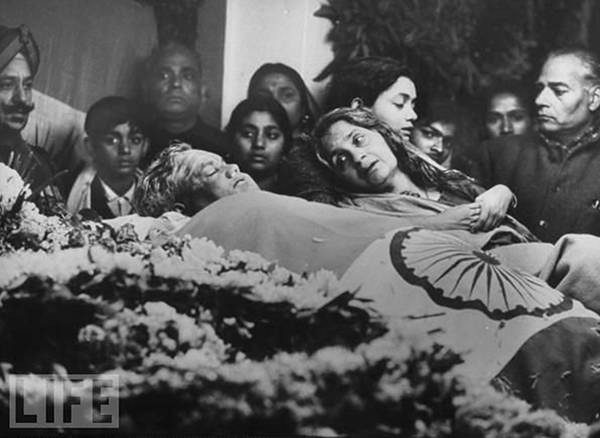 Lal Bahadur Shastri's sudden demise, barely two years after his taking over as the Prime Minister of India, took place in a foreign country. This is the first time in modern world history that something like this had happened. He died due to cardiac arrest under suspicious circumstances in Tashkent in 1966, giving rise to reports of dark conspiracies behind his death. Dark blue spots and cut marks on his body at the time of death raised doubts but, mysteriously, no post-mortem was ever conducted and no official documents about the death were ever made available to the public.
13. The Reincarnation Of Shanti Devi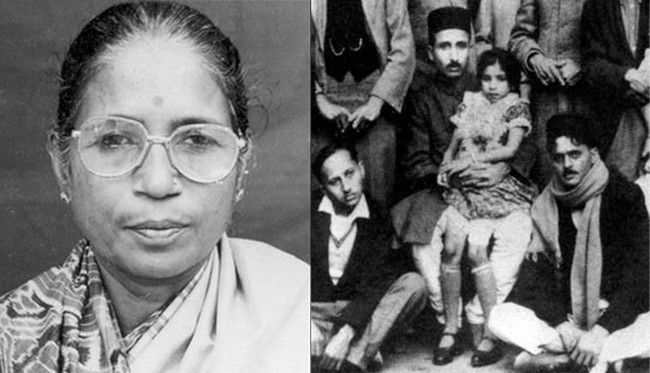 The reincarnation case of Shanti Devi, a girl born in a little-known locality of Delhi, was the first widely acknowledged and thoroughly documented one in India. The details Shanti Devi had given to her present family and teacher about her old house and members of her family in her previous life were all confirmed in intricate detail. It was also investigated by a committee of prominent citizens appointed by Mahatma Gandhi, who accompanied Shanti Devi to the village of her past-life recollections and recorded what they witnessed.
14. The Yogi Who Lives On Nothing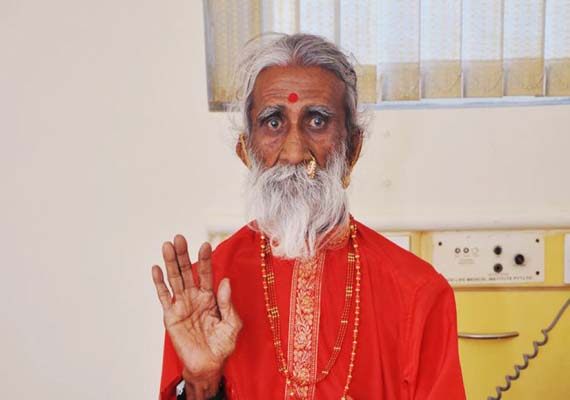 About 200 kilometers from Ahmedabad, in a place called Ambaji, lives a frail octogenarian ascetic, popularly known as Chunriwala Mataji. A brush with spirituality at the age of 11 years made Prahlad Jani a devotee of goddess Amba and he claims that he was blessed by the goddess who gave him the superhuman strength through an elixir, which drops through a hole in his palate. In 2003, a scientific research study was conducted on him by a medical research team of twenty-one specialists in which he was continuously monitored by video, but the investigations failed to explain the powers of Jani who claims to have gone without food and water since 1940.
Like this story? Have something to share? Email: contact@thebetterindia.com, or join us on Facebook and Twitter (@thebetterindia). To get positive news on WhatsApp, just send 'Start' to 090 2900 3600 via WhatsApp.
We bring stories straight from the heart of India, to inspire millions and create a wave of impact. Our positive movement is growing bigger everyday, and we would love for you to join it.
Please contribute whatever you can, every little penny helps our team in bringing you more stories that support dreams and spread hope.