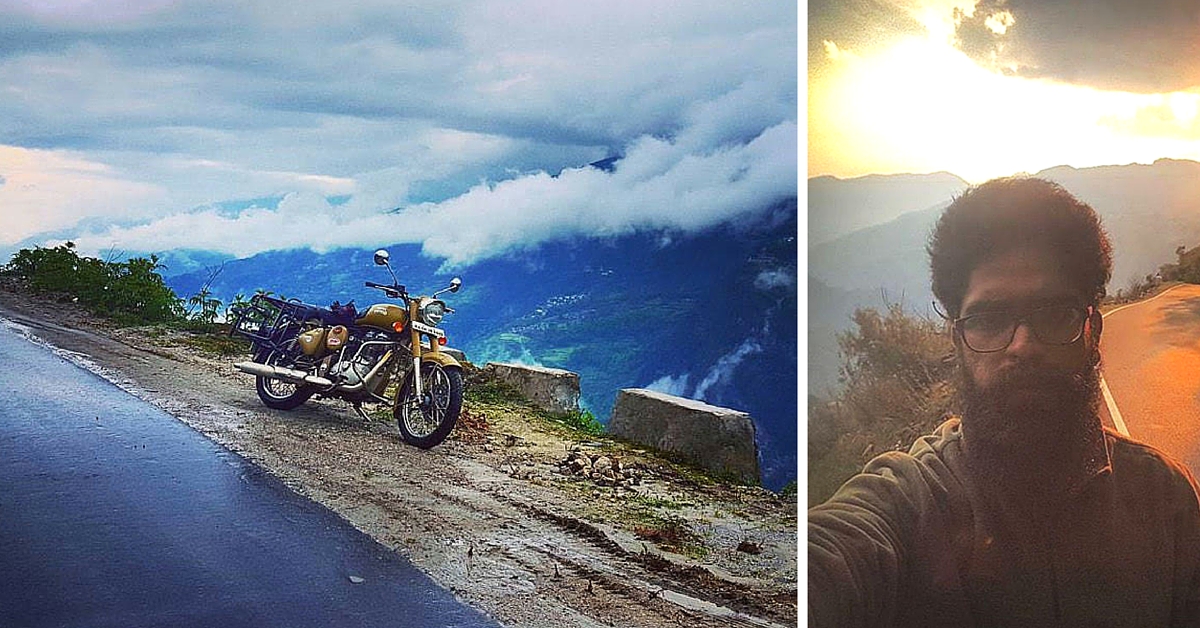 Rohith Subramanian set out on his grand Indian tour and experienced many fascinating things throughout the way. This is his story.
Rohith Subramanian set out on his grand Indian tour and experienced many fascinating things throughout the way. This is his story.  
I set out from Chennai for my grand Indian tour on January 15 – 29 states and 6 union territories. After covering all the states in over 150 days and riding for 32,000 km on the road, I have only some parts of eastern India left to cover with almost a month in hand. Once I complete the Indian leg of my journey, I will go on a Europe tour (32 countries) followed by a South East Asia tour (10 countries), and more.
The plan is to ride one lakh kilometres in a year and a half.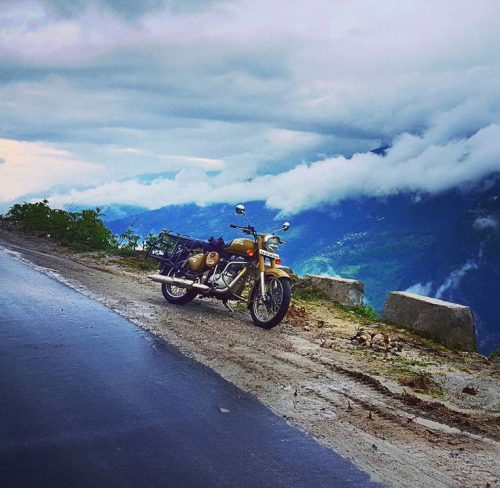 For me, life is about living in the moment. I remember that one day of awakening when I said to myself, "Let me get out there and do what I want to do." That's how the idea for this journey began. I had met a lot of people who had the same life story – they went to school, went to college, got a job, got married, had kids, were happy, sad, etc.
I'm still just 21 and I wanted to change that around for myself. That was it.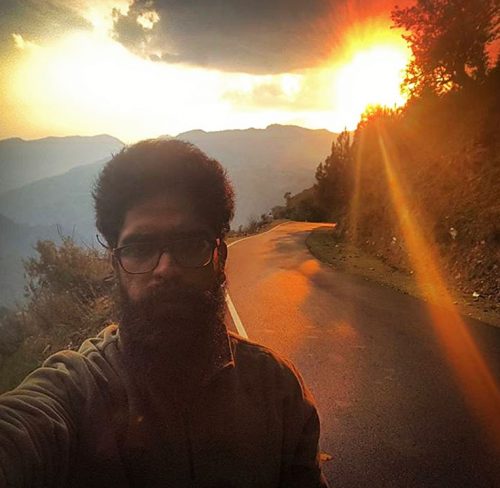 I come from a Tamil-Brahmin household, but growing up, my life was quite the opposite of what one would imagine. My parents belonged to a different school of thought. My mom had two rules. One: whenever I would get a zero in an exam, she would buy me whatever I wanted. I've scored a zero four times so far, and till date I've got a jacket, a pair of denims, a new play station and a new bike. She always says that a person who knows nothing is in the most absolute state to be in. Two: whenever I would fail in any exam, she would take me out for dinner. She said: "Failure is inevitable, so let's celebrate it. Let's embrace it." My dad had only one rule: If I scored a single mark more than 40 in any exam, he would not let me inside the house. He would say, "Forty is the passing mark, so who are you trying to impress and why bother getting any more?"
He would emphasise on being content and happy with what you have in life.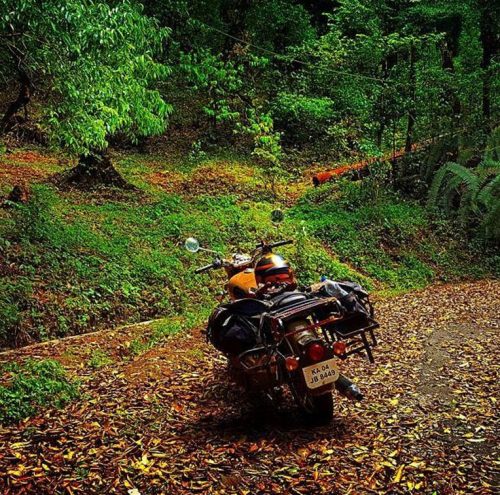 Riding on my Royal Enfield 500 for seven to eight hours every day has certainly given me a different perspective on life. The most important thing my journey has taught me is that the only thing constant is you, and everything around you keeps changing all the time. It also taught me to stay grounded and stay in this very moment, because one doesn't know what's going to happen the next moment. And whatever has happened, has happened for a reason. Apart from that, every day is a new day and every person I meet on the road teaches me something new. On the go you learn a lot, experiment a lot and explore a whole lot more, be it day or night.
Several interesting things have happened to me on the road. The one rule I try to follow is not to stay in hotels:
I tend to stay with people. If I don't get a place to sleep, then there's always a petrol pump, a police station, bus stop or anywhere else on the road. There have been times I've knocked on people's doors and asked them for shelter in their houses and they've allowed me to sleep there.
Every state that I go to, I try and do one interesting thing – something story-worthy. I've always wanted to be a farmer, a waiter, a chaiwala, a vada pao wala (I've done it all by now)… so every state I go to, I pick up a job that I do for a day or a week.
Here are just a few of the many bizarre things I've done, or that have happened to me over the course of the last several weeks.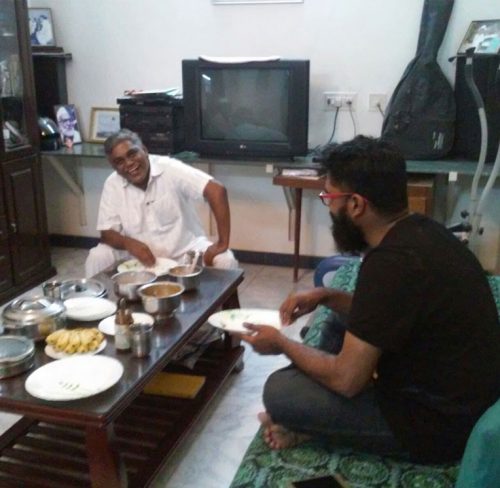 I was in Madurai when I received a call from someone who sounded like a middle-aged man saying he wished to host me. I thought to myself, "Cool, why not?" I took down the directions to his house and finally when I reached there, much to my surprise, I saw a very elderly man. He was 89 years old, but I kid you not, he sounded like a much younger man. We spoke for ages that night.
Something similar happened to me later in Dehradun, when this elderly couple, perhaps in their 70s, hosted me.
The best thing about them was that every night they would sleep very late (around 2 am), because they would sit together and watch Jimmy Fallon's Tonight Show. Relationship goals, eh?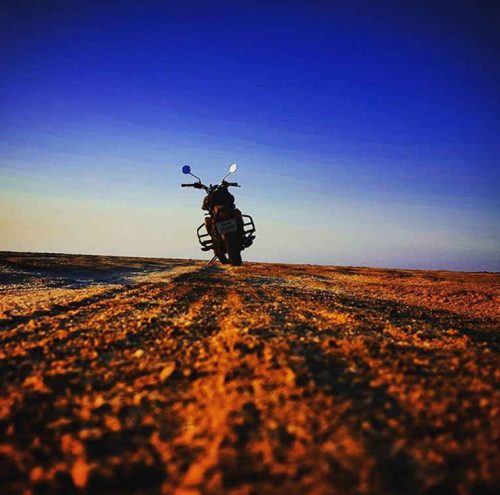 It was a sunny day when I was riding down the highways of Tamil Nadu. I was rather tired and looking for some shade to stop for a while. That's when I met an ice cream vendor. I stopped next to him, bought an ice cream and struck up a conversation. One thing led to another and I started riding his ice cream cycle while he was chilling and playing with my mobile phone.
It's always been an unanswered question in my head: how can these ice cream vendors not eat all the ice cream themselves? I was there for a good three hours and yes, I ate a couple of ice creams but also made Rs. 300 worth of sales.
I guess coupling temptation with business isn't such a bad idea after all.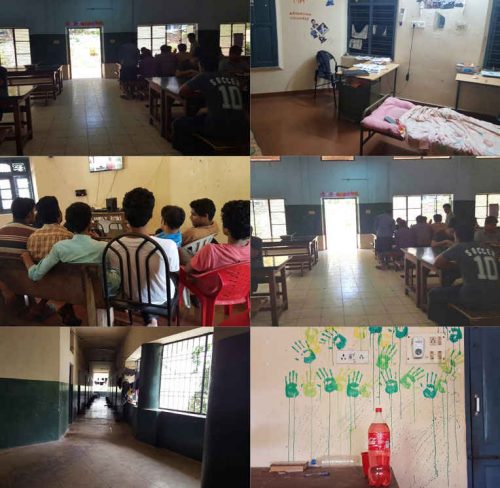 I was in Trivandrum and the students of Trivandrum College of Engineering hosted me. It was always a dream to stay in a hostel, but I never really found the chance. Watching cricket matches and movies in the common room was so much fun. They were a bunch of really chilled out guys.
I was in Kerala staying at my host's house. My bike was parked outside his house, and when I stepped out, they were laying the roads and I couldn't take my bike out. So, I started working with them for the day. Since I've always wanted to do odd jobs, this seemed like an apt opportunity. It was a hot day and these guys were just so much fun to work with. They were singing and joking, and even though I didn't understand much of what they said, it was still fun.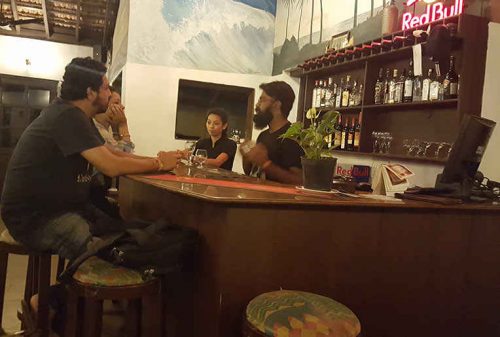 Valentine's Day is always special, especially when you are single and in Goa. I was going to this one particular resto-bar I had visited with my friends a few months ago. Oddly enough, they remembered me. We spoke a lot and I really wanted to try my hand at bar-tending. Thankfully, they allowed me to do it and all in all, it was a Valentine's Day well spent.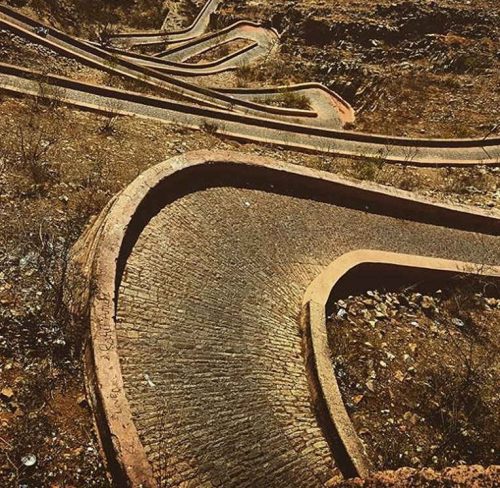 It was my birthday and really, what better way to celebrate your special day than by eating and sleeping a little extra, only to wake up to see your bike punctured. Well, it's always fun to push bikes. I was in the hills once, when my bike stopped; I was pushing it uphill with great difficulty, but the downhill was a free fall and so much fun. There's a learning here, how we always struggle to get to the top. Sometimes, we should wait to fall. Falling is good!
April 4: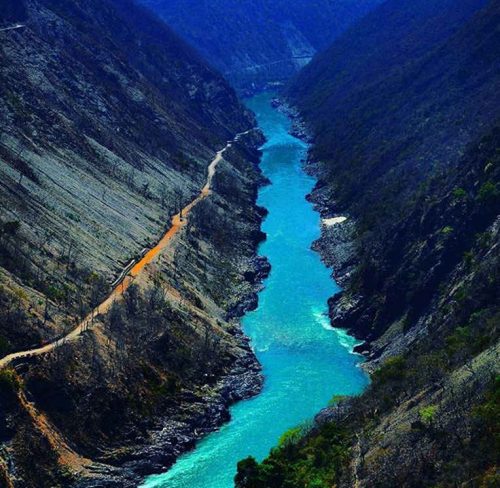 I reached Sonamarg, J&K in the night and there wasn't a soul on the road. It was pitch dark and all I was surrounded with were the Himalayan mountains. It was minus five degrees Celsius, raining, and the only light on the road was my bike's headlight. Suddenly there were a thunderstorms and I saw the mighty Himalayas all around me. That moment changed everything for me. It was one of the most interesting moments of my journey, and my life.
– Rohith Subramanian
Like this story? Or have something to share? Write to us: contact@thebetterindia.com, or connect with us on Facebook and Twitter (@thebetterindia).
Written by: