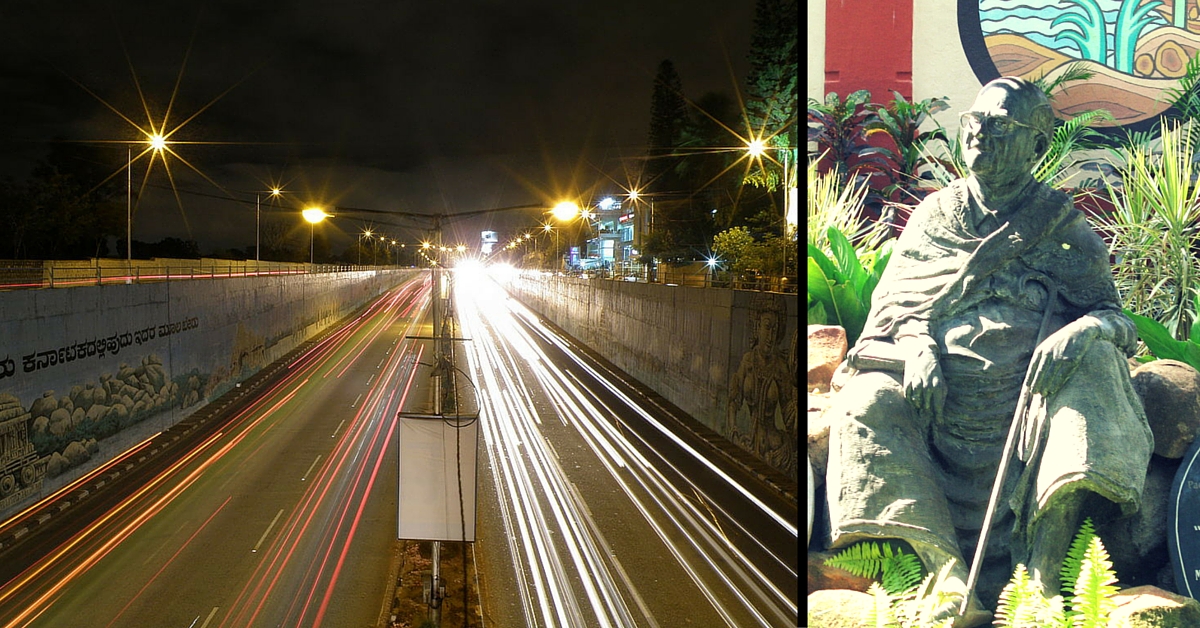 Raghav Madhukar, a student of Class 10 noticed that many road signs in Bengaluru are named after people who have made important contributions to the society, but not everyone remembers their work. This is what he decided to do about it.
Raghav Madhukar, a student of Class 10 noticed that many road signs in Bengaluru are named after people who have made important contributions to the society, but not everyone remembers their work. This is what he decided to do about it. 
My journey with City Idols began almost a year ago.When we used to drive around Bengaluru's busy roads, my mother used to insist that I read Kannada sign-boards, road names, etc. Soon I began observing that most of the roads and parks were named after people. For example, D.V. Gundappa Road, Laxman Rao Park, Mehkri Circle, etc.
I started asking my parents who these people were. Although they knew a few things about some of them, very often their answers did not satisfy me. So, I became more and more inquisitive to learn about these people.
Then, as I began browsing the Internet to search for information about them, only to realise that very little or no information was easily available.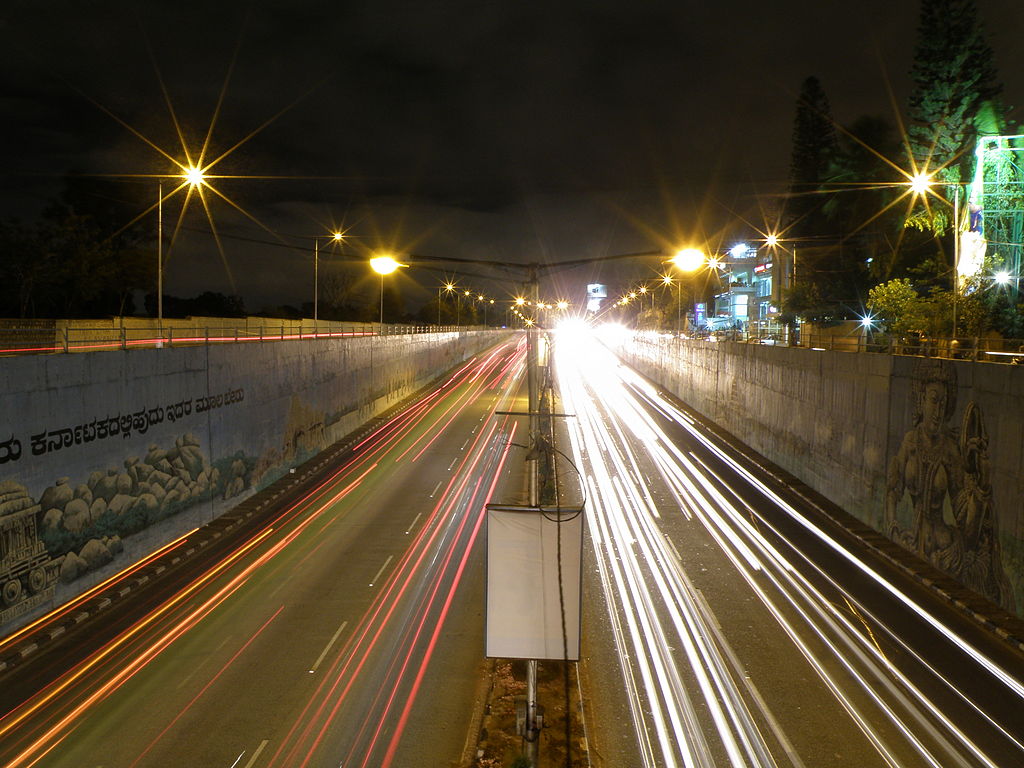 These are people with roads and parks named after them as a way to honour them for their contributions to society. But by not knowing who they were, we are not truly honouring them. I started City Idols with the intention of collecting and spreading information on people after whom roads/parks/circles were named.
I started by doing some groundwork. I made presentations and spoke to various people about City Idols. I also did some research on prominent people and began listing some roads/parks named after people. Then I thought that it will be a good idea to encourage high school students to contribute entries on people after whom places are named. So I started reaching out to my friends at school – Sri Kumaran Children's Home.
I also reached out to I Change My City, an initiative of Janaagraha. They agreed to upload all the entries we receive on their website.
This was going to be one more step towards popularising the information we were planning to collect.
I then met my school principal Ms. Deepa Sridhar, who was very supportive. She suggested that I should discuss this idea with Ms. Jayanthi Sridhar, our ICT teacher and facilitator. I was so fortunate that I got Ms. Jayanthi Sridhar as a mentor for this project. She has given me timely advice and great suggestions that enabled this idea to turn into a reality.
Ms. Sridhar and I worked together to organise the Kumaran City Idols Challenge at our school. In order to train students on how to conduct research, we held an orientation session by two eminent professors – Prof. Chandan Gowda and Prof. Sharmadip Basu, of the Azim Premji University. We were fortunate that they took out the time to come to the school and give us concrete ideas on how to conduct such research.
We received 26 entries from Kumaran school students. I have posted these entries on the City Idols blog. I Change My City has also started posting these entries on their website here. The next major milestone for City Idols is to collect more entries and expand the idea to more cities. It would be great if readers of this post are interested in City Idols, and would like to provide comments on how to spread the idea to other cities.
So far, City Idols has been a unique learning opportunity and an equally exciting experience for me. I have come to understand and appreciate my city much more. I feel proud of Bengaluru and our collective heritage and hope to continue working on this.
Here are some interesting extracts from the submissions of Kumaran students about streets in Bengaluru:
Adikavi Pampa – Mahakavi Pampa road:
"Many historians and connoisseurs believe that Pampa was the first Kannada poet, hence he was also known as Adikavi. He is one of the three gems of Kannada literature, the other two being Ponna and Ranna. He is believed to have been born in Annigeri in Karnataka. His prowess in prose and verse led him to become the court poet of the Chalukya king Arikesari. Another little-known fact about Pampa, was that he also served as an army commander and hence his interest in the Mahabharata is but natural. He also commanded great dexterity in medicine, music and art." – Submitted by Shreya Shankar.
Enayathullah Mehkri – Mehkri circle: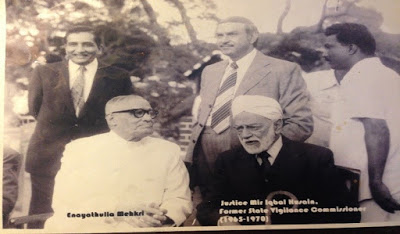 "Mr. Enayathullah Mehkri is most commonly known and respected for his absolutely selfless deed of fully financing the levelling of the steep slope in the Hebbal Tank area. His intentions behind doing this lay in his sympathy for the cows and bulls which experienced great pain while dragging heavy cartloads and travelling up the steep slope of this area. Later, when the news of these proceedings reached the Maharaja of Mysore through the Dewan Sir Mirza, the Maharaja offered to refund Mr. Mehkri for financing the levelling. Mr. Mehkri refused the money. The king named the intersection of the Bellary Road and the Hebbal Tank area as "Enayathullah Mehkri Square" in his honour." –  Submitted by Raghav C. Madhukar.
Shankar Nag – Shankar Nag road: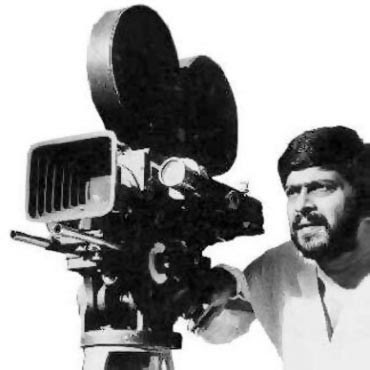 "Shankar was interested in theatre and acting even when he was young. He loved watching movies and enjoyed theatre. After his schooling, he moved to Mumbai where he acted in Marathi dramas. His brother Anant Nag, urged Shankar to act in a Kannada movie Onanodu Kaladalli directed by Girish Karnad. The epic movie was a huge hit. It was just his debut movie yet it earned Shankar an award at the National film festival. His acting career spanning just 12 years saw him act in almost 80 Kannada movies." – Submitted by Meena Iyer.
Suranjan Das – Suranjan Das road: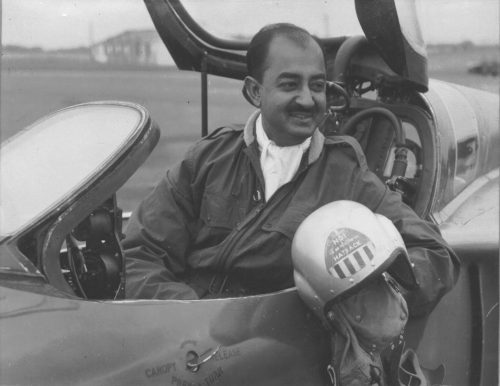 "Suranjan Das was born on February 22, 1920, in Calcutta. As he grew, he recognized his passion for flying and aero-modelling. But his parents disapproved of his dream. They sent him to engineering college. During his time there, the World War 2 broke out. He volunteered and was recruited as a trainee pilot for the Royal Indian Air Force. His parents continued to disapprove of his dream, but he grew into flying and went on to take his place firmly in the history of flight testing and development of new aircraft types." – Submitted by Harshitha Kalyanaraman.
Michael Fitzgerald Lavelle – Lavelle road:
"Michael Fitzgerald Lavelle was the pioneer of modern gold mining in India. His fastidious attitude towards overcoming bureaucratic hurdles and his tenacity of spirit is an adage to many modern day entrepreneurs." – Submitted by Shreya Shankar.
Kengal Hanumantaiah – Kengal Hanumantaiah road: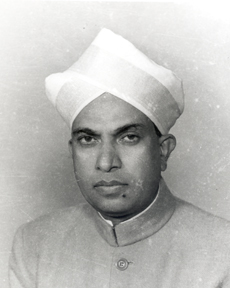 "Once, a Cultural and Russian Delegation was visiting Bangalore, and Kengal Hanumantaiah was taking them around the city. The Russians commented harshly on the buildings and criticised them all as restricted to the European style of architecture. Hurt by these statements, Kengal Hanumantaiah set out to build a structure which would include all the unique styles of architecture prevalent in Karnataka. Hence, came into being the regal, royal, majestic and grand legislative building – The Vidhana Soudha." – Submitted by Raghav C. Madhukar.
– Raghav Madhukar
Like this story? Or have something to share? Write to us: contact@thebetterindia.com, or connect with us on Facebook and Twitter (@thebetterindia).
Tell Us More
We bring stories straight from the heart of India, to inspire millions and create a wave of impact. Our positive movement is growing bigger everyday, and we would love for you to join it.
Please contribute whatever you can, every little penny helps our team in bringing you more stories that support dreams and spread hope.