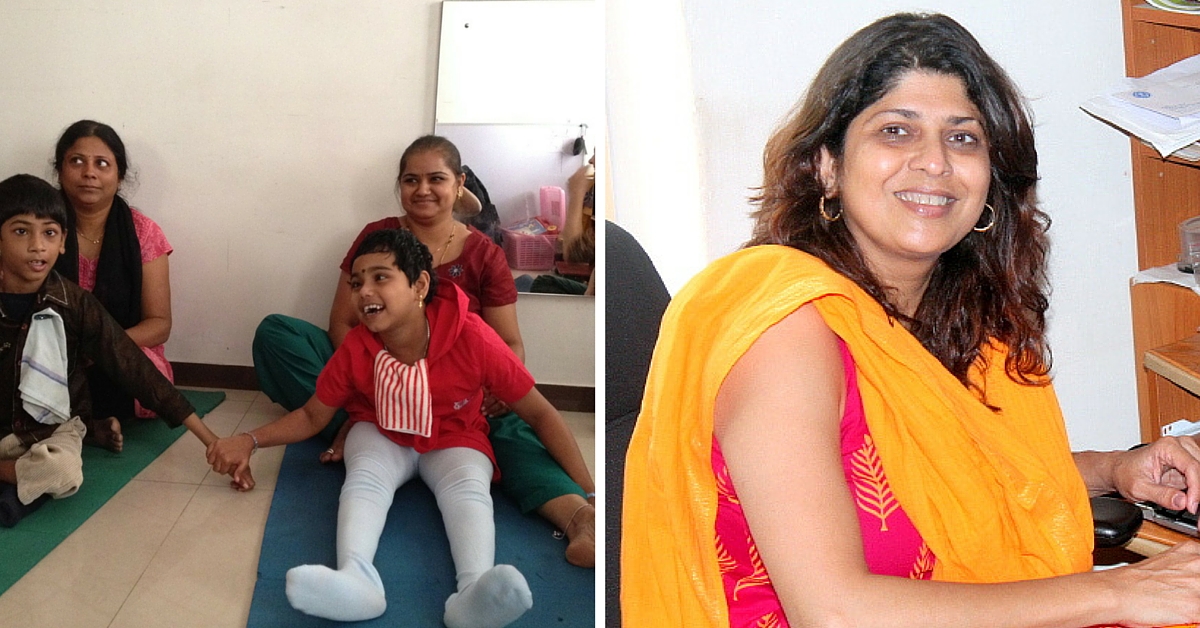 Nearly 100 children with conditions like autism, cerebral palsy, and more are receiving specialised care and therapy at the centres of Tamahar Trust. Here's how occupational therapist Vaishali Pai came up with this idea.
Nearly 100 children with conditions like autism, cerebral palsy, and more are receiving specialised care and therapy at the centres of Tamahar Trust. Here's how occupational therapist Vaishali Pai came up with this idea.
Bengaluru-based Hamsa Priya is a spirited mother of two, who has taken it upon herself to prepare her children for the tough life ahead. Priya's children – Aashrita and Ishaan – have MPS 3A, a rare genetic condition that affects the brain and the spinal cord. Till a few years ago, understanding their particular needs was proving to be a real tough task for Priya. But today she is happy that she is not bearing this responsibility all by herself.
Nearly 100 children with conditions like autism, cerebral palsy, chromosomal disorders, intellectual impairment and epileptic disorders among other syndromes and rare diseases, are receiving specialised care and therapy at the rehabilitation centres run by Tamahar Trust, the brainchild of occupational therapist Vaishali Pai. Families of these children are sensitised and counselled to deal with their differently-abled offsprings.
When occupational therapist Vaishali Pai moved to Bengaluru after marriage, she took up a job with the Spastic Society of India. This was the first time she was working with children with brain damage.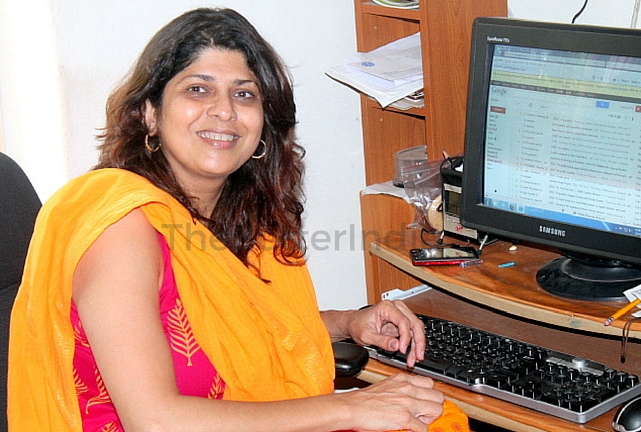 Commuting for an hour from Malleshwaram to Indiranagar everyday for work, she often wondered: "If this journey is so difficult for me, how do my patients, some of whom live even further, manage to get there by public transport? Shouldn't they have facilities closer to their homes?"
This concern stayed with her and Pai got deeply involved in pediatric neurology. To learn the latest developments in her field, she enrolled for a three-year programme in Early Intervention in Children with Special Needs and Family Intervention conducted by the University of California, Los Angeles, and then followed it up with a six-month training in Miami, Florida, in EMG Biofeedback, used to treat varied physical and emotional ailments, from anxiety to chronic back pain to cerebral palsy.
With enough knowledge under her belt, Pai set up the paediatric rehabilitation programme at Vydehi Hospital in Bengaluru. At the same time, she got down to doing something she had always wanted – making quality treatment and easy access to affordable rehabilitation facilities available to special children and their families. As a first step, Pai set up Tamahar Trust in 2009. Sanskrit for 'Remover of Darkness', Tamahar, literally, is just that.
It prepares children with special needs to take on the challenges of the 'normal' world and carve their very own place in it.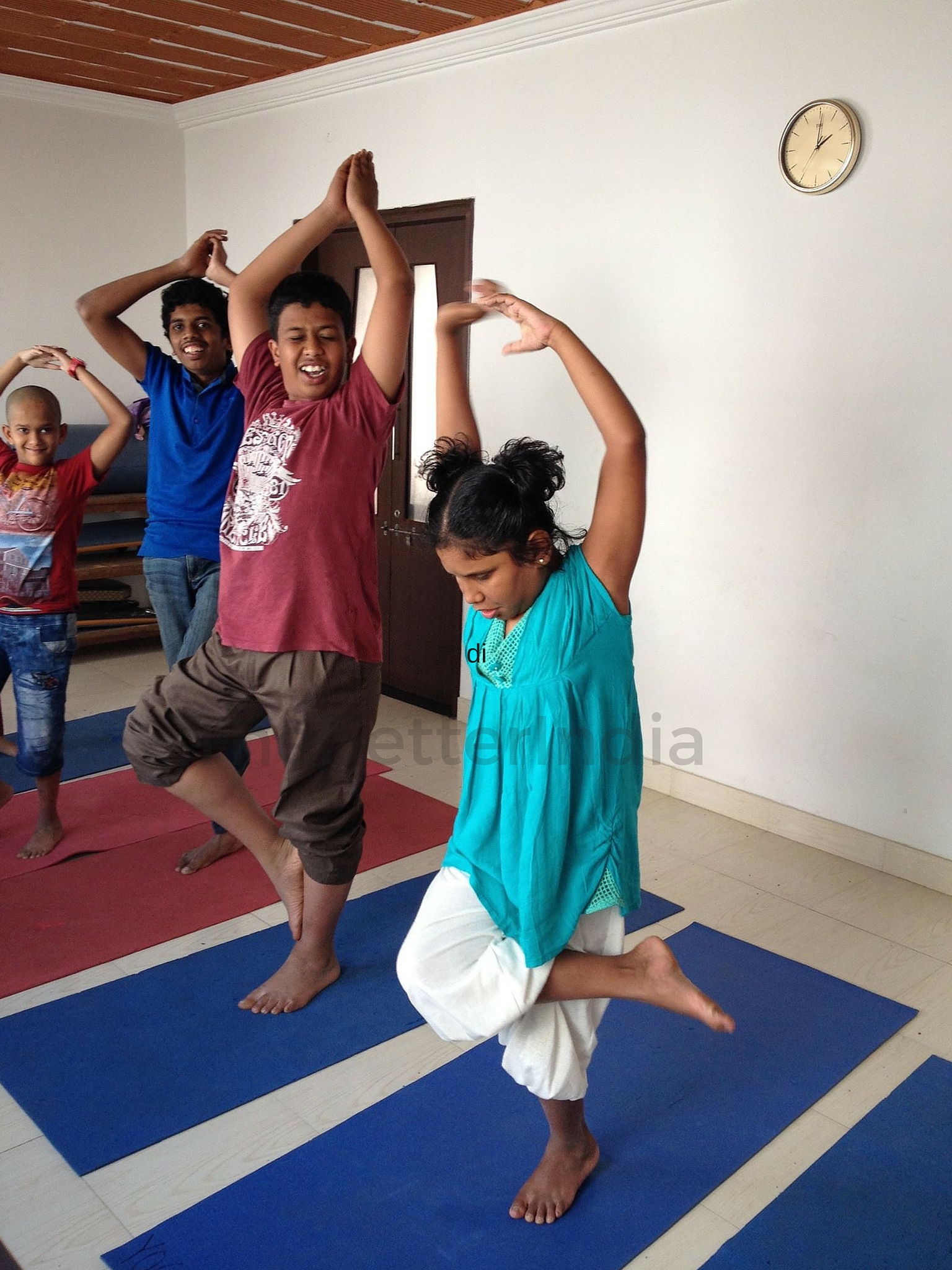 Having started small, with a centre in Malleshwaram, where one-on-one sessions were held with children and parents in the afternoons, Tamahar currently runs facilities in Karnataka and Rajasthan where cutting edge treatment is offered to children from different economic strata and suffering from a range of disorders.
There are two programmes – a pre-academic, and a functional academics programme. The latter is for those whose developmental milestones are equal to that of a five-year-old or more. Apart from physical therapy, neuro linguistic programming, kineseiotaping and manual muscle work alternate methods, such as yoga, art and music are also used. Guiding and monitoring this rehabilitation process is a team of committed doctors and professionals. "Everyone collaborates to prepare an individualised programme for each child," shares Pai.
Deepa Krishnamurthy has been conducting Carnatic raga-based musical therapy sessions at Tamahar for the past three years.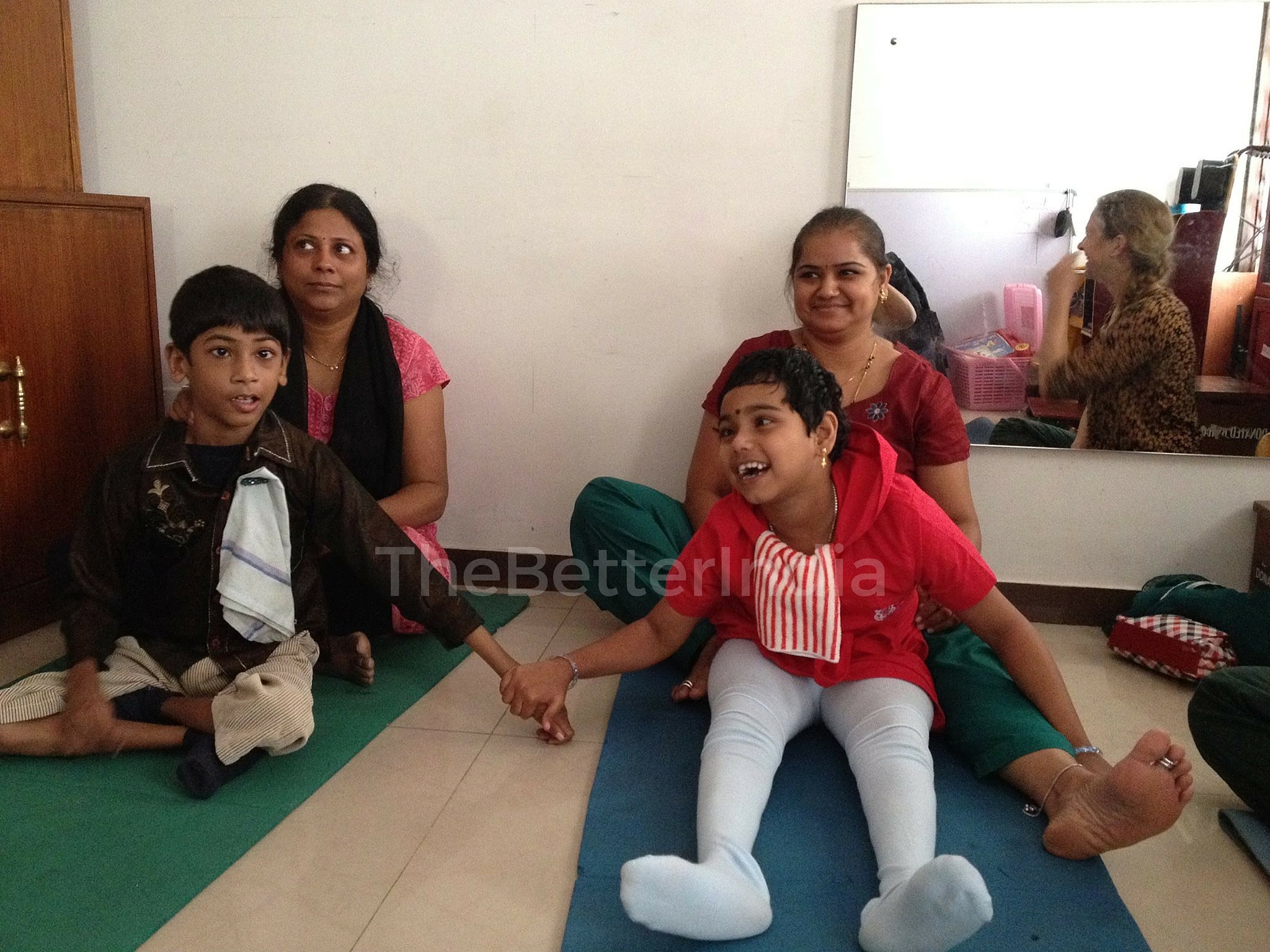 "Our aim is not to teach them ragas but to stimulate their mind and help them vocalise through music," she elaborates.
Many start vocalising after a few sessions – though this may not always happen during class. Krishnamurthy recalls how one mother tearfully told her of the moment her eight-year-old child called her "Ma" for the very first time after spending a few months in music therapy. Essentially, melody helps in calming the children, which, in some cases, leads to improvements in hand-eye co-ordination, too. "Completely passive kids are rare. A child who seems unresponsive in class may suddenly start tapping to a 'taal' (classical music note) on his/her lap at home," she remarks.
According to Hamsa Priya, "The USP of their approach is that they employ multiple therapies and make sure that the mother is involved in the treatment." She is especially grateful for the weekly counselling sessions at Tamahar where parents like her speak their mind and heart out to Sowmya H.S., the visiting psychologist.
"It is difficult to accept that your child has special needs," says Priya, "so sharing such thoughts and concerns with the other mothers helps form a natural support group. We have been taught everything from how to handle a child's moods to dietary advice to how to overcome our own mental strains and lighten up."
At Tamahar, the mother is recognised as the primary caregiver. Throughout the time the child spends in school, she is around as a participant and an observer. "Children who follow up on their treatments at home with the assistance of their mother show better signs of progress," points out Sudeepta Shanbhag, who is associated with Tamahar as a yoga therapist.
The yoga programme is conducted by Prafull Oorja Charitable Foundation, which works with children with special needs in Bengaluru. The 45 minute-long yoga therapy sessions are held twice a week and the children are divided into groups of five or six depending on their ability and age.
Whereas dedicated yoga practice has made it possible for some children to learn to walk others do the Bhramari Pranayam (producing a deep humming sound) to calm down when they are agitated. Needless to say, the 'asanas' taught are modified to suit the children's requirements. With soft music playing in the background and a lot of laughter in the air, the children challenge their bodies ever so slightly like trying to balance or move a limb.
Remarkably, Tamahar's children participated in a Yoga Day event at Cubbon Park last year, which is one way for them to integrate with the mainstream. Besides participating in public events, they enjoy other outdoor activities as well, including summer camps and sports camps where they get to play games like badminton or carrom with a little helping hand from their teachers.
In fact, quite significantly, some of Tamahar's students are training at the courts of The Canara Union Charitable Trust in Malleswaram.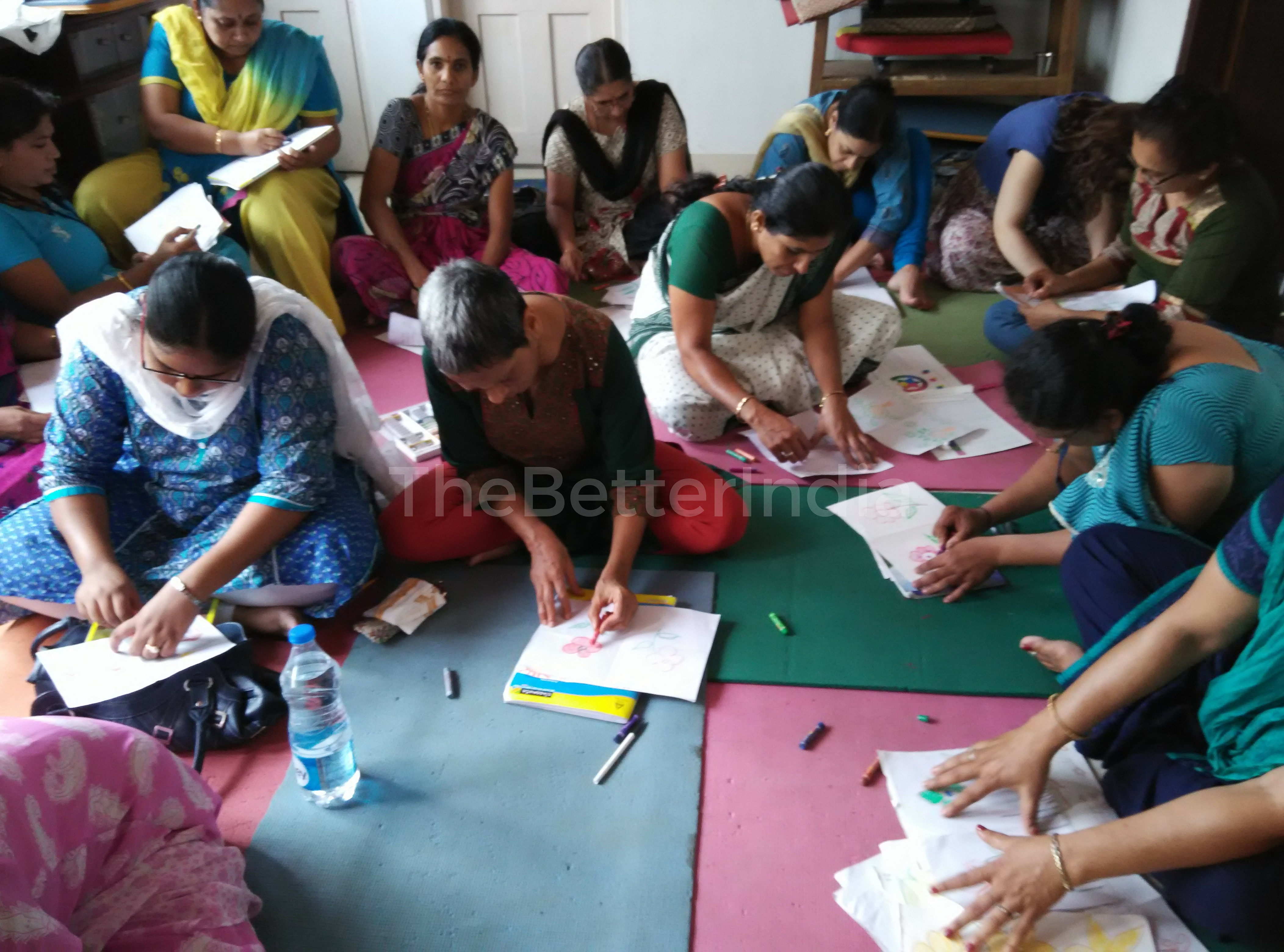 The success stories are indeed heartwarming. Take Nitish Kudari, who turned a corner after four-and-a-half years at Tamahar. Diagnosed with cerebral palsy, he could not even sit on his own at the age of six. Today, he walks a little and comes to school riding pillion with his mother on a modified scooter. He can indicate he is hungry and changes television channels with a remote. Then there is Sugi, who has Rett Syndrome (MECP2 gene disorder). When she came in at age two, she could not sit, use her hands, or communicate in any way. Nowadays she shows better physical control and can sit independently for a short duration. She communicates through facial expressions, attempts to vocalise and shows tremendous social and emotional development.
Achievements like these spur Tamahar to make bigger plans for the future. Besides looking to set up additional centres Pai is keen on expanding the programmes being offered. Moreover, in a knowledge sharing initiative, Tamahar has joined hands with the Organisation for Rare Diseases India (ORDI) to develop a methodology for spotting rare diseases and design rehabilitation procedures. "There is much to be done, but resources are always a constraint," rues Pai.
While the monthly expenses come in as fees (charges for each child depend on the parents' means and their transport expenses), the difference is covered through donations and sporadic CSR funds.
"It really is a hand-to-mouth existence," smiles Pai, "but we have always managed to find a way so far." After all, it's all for the kids.
Like this story? Or have something to share? Write to us: contact@thebetterindia.com, or connect with us on Facebook and Twitter (@thebetterindia).
About the author:
Written by Smita Deodhar for
Women's Feature Service
(WFS) and republished here in arrangement with WFS.
Tell Us More
We bring stories straight from the heart of India, to inspire millions and create a wave of impact. Our positive movement is growing bigger everyday, and we would love for you to join it.
Please contribute whatever you can, every little penny helps our team in bringing you more stories that support dreams and spread hope.