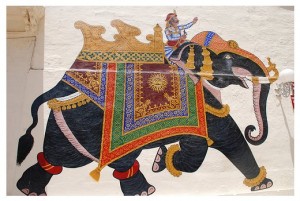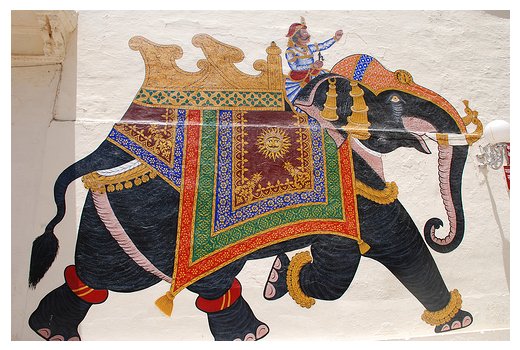 We are happy to introduce the first guest writer of The Better India: Elisabeth H. Kolstad.
Elisabeth is a Norwegian-based freelance writer and photographer. She has an MA in Transnational Communications and the Global Media from Goldsmiths College, University of London, and a BA from Melbourne, Australia. Her varied work experience is reflected in her writings, but most of all she's interested in human beings and their motivations. In today's article, she writes about her trip to India last year, the notions that she had before the trip and her feelings post this trip.
Ladies and gentlemen, please welcome Elisabeth to The Better India:
A Trip to India
by
Elisabeth H. Kolstad
I had the pleasure of visiting India last year. Less than two years previously I nodded when my friend said India was one of the countries that weren't on her travel list. She was referring to all the negative stories her co-workers had told her about the food and stomach flu. I was thinking about the crowds. For a Norwegian who has been blessed with too much space, a crowd doesn't take much.
It all changed when a friend invited me to an Indian wedding. Suddenly the negativity transformed into excitement. I started preparing by reading books about India. I got annoyed with the negativity, and with Lonely Planet for scaring me unnecessarily, and was determined that India would be a fabulous experience.
Already a devotee of Indian food, I did not anticipate how much I would miss my pasta and bread, but the Fab India's café in Mumbai, the Hilton in Agra and an Italian restaurant in Jaipur kept me and my friends going. I should add that I discovered and took a liking to Indian sweets, dosa and other dishes I had never tried before. Some dishes were just as delightful as others were too spicy.
I tried to sum up my experience to my friends, and I found it difficult because there were so many impressions and experiences in such a short amount of time, but I loved the experience. I loved the colourful clothing, the sounds, the variety of vehicles, all the animals, the historical buildings, the food, the music, the culture and most of all I was totally amazed by the hospitality and the people. They simply made our stay.
In fact, I liked it so much, that I'm determined to return to see friends and explore other parts of India. I discovered to my great surprise that I didn't mind the crowds, the stress that is so noticeable in London or Europe simply wasn't there, and I found it refreshing. The most refreshing experience was that once I thought I had figured out how something worked, I was proved wrong. Expect the unexpected whilst in India, became a joke among my friends. It was a true gift to our logical minds and a blessing for our creativity, as it would be to most Europeans.
****
Click here to see some wonderful photos taken by Elisabeth during this trip to India.
Painted Elephant image courtesy: Elisabeth.