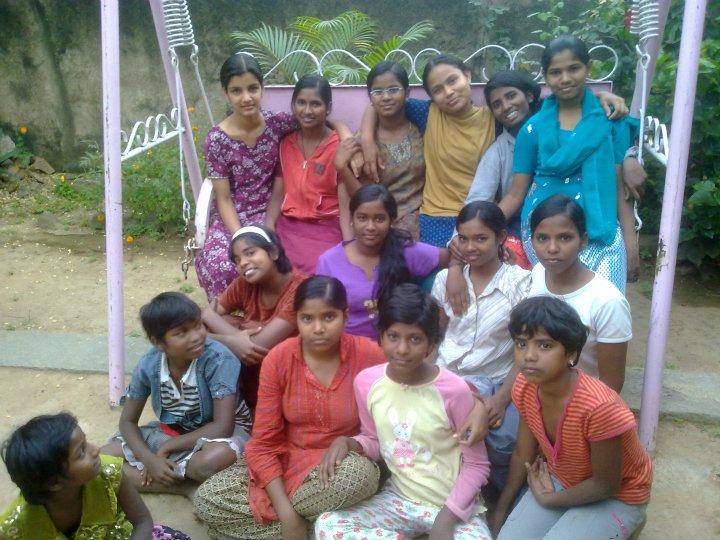 Our guest writer worked with under-privileged girls for a duration of 3 weeks. The experience left a lasting impression on her, and made her evaluate her priorities. She shares it with us here.
Not many among us take out the time to help or work with under-privileged or distressed communities, though we very often think about it. But when we do, the learning is enormous and remains with us for the rest of our lives. Sonakshi Kandhari re-lives the few weeks she spent with street girls in a shelter in Bangalore, and shares her experience with us.
Family is a social unit that usually comprises of a set of parents and children, in addition to other members like grandparents, aunts, uncles, and more. It is a safe haven that gives one the emotional strength to withstand the bad times and love that nurtures them to be happy in life. But sometimes the fabric of the family is too thin to support the children, and they have to be taken care of by other kind people. An initiative has been started to help such under-privileged families by the Good Shepherd Congregation which works with young girls and women in distress. They have set up an NGO in Bangalore called Chaithanya.
Chaithanya works towards protecting girls on the street who have been in disadvantaged families or those who have faced the brunt of an abusive family member. It provides residential facilities and vocational training that gives them a direction in life and prevents them from succumbing to means that would cause them harm.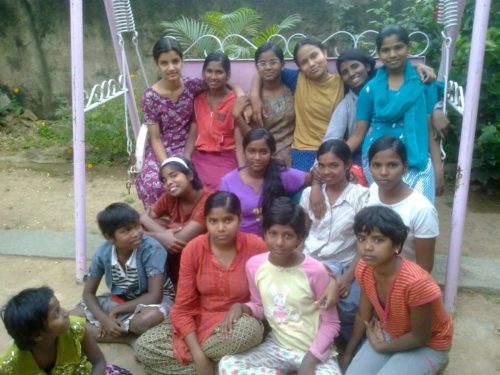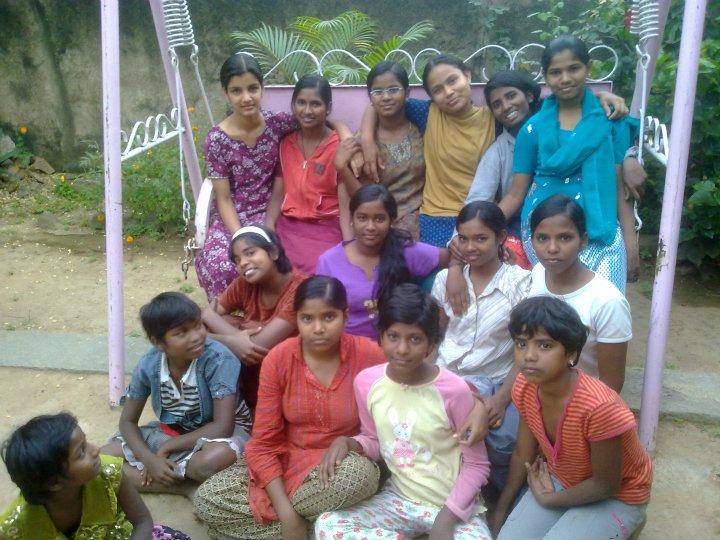 Chaithanya has two programmes. One of them is called "Home Of Love" in which they have the facility to accommodate twenty-five girls. They provide them with day-to-day necessities like food, clothing, shelter, non-formal education and various activities like dancing, painting, karate etc.
They also engage in vocational training programme where in they teach the girls skills like tailoring, cooking, knitting and crochet which is of great help to them all through life. These classes are conducted by volunteers from Ladies of Charity, a voluntary group from St Patrick's Church Bangalore.
Chaithanya goes a step further – they not only train the children but they also help them by arranging for group sessions that are educational and recreational in nature like picnics. They keep in touch with the parents and inform them about the progress of their child and encourage them to meet her frequently.
I had the opportunity to work there for a duration of three weeks which gave me a chance to interact with the kids and understand how the organization works. They have a schedule which gives them time for a few fun activities with a strict adherence to rules and regulations.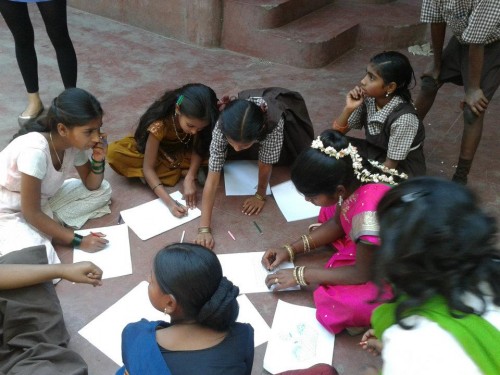 I learnt a lot from the kids while working with them. They know how to be happy with the smallest of things. Their willingness to learn made it evident that they are eager to make something out of their lives. Few of the girls were angry because of the problems life had thrown their way but they still managed to carry on with a smile on their face.
I was volunteering there along with my friends, and we spent three days a week helping them with their studies and on Sunday we spent some time playing with them. The girls were divided according to their age and allocated to our care. I chose coaching the youngest lot. Teaching them was a pleasure.
We would spend an hour teaching them, from four to five in the evening, and after we left they would spend a little more time studying. They would then help the people in the organization and carry out their daily chores. While teaching them, we were guided by a member of the organization who would tell us what to do if we faced any problem.
Working there and spending time with the girls gave me an insight into their life and the problems they face. Young Lakshmi of six was compelled to leave her parents. Being the eldest of three sisters, she was sent to Chaithanya where she could reside and get her basic education. Unfortunately, she started believing that her parents had no love for her and this thought would leave her in tears very often. We used to talk to her very often and convince her that this was not the case, and it was only because of her family's financial condition that she had been sent away, and that it was for her own good that her parents had done this.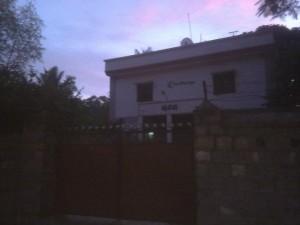 During our free time when we used to play and interact with them, we got to observe their hidden talents. 15-year old Reshma is gifted with a very melodious voice and aspired to be a part of the popular reality show Indian Idol.
The girls who had an aptitude for studying had more ambitious dreams. There were a couple of girls who wanted to know how they could get work in a big company. We explained to them about courses like B.COM and BBM and gave them a brief overview of what they comprised of and how they could apply.
They expressed their gratitude to us in many ways but the most special was by making us a part of their close-knit group. The girls used to refer to me and my friends as "Aka", which means sister in Kannada.
While we are leading our comfortable lives and getting busy with hectic schedules, we often fail to realise how blessed we are. Going there made me realize that removing a little time for under-privileged kids gives them a lot of happiness. Chaithanya- a Project for Street Girls is just one of many NGOs that we can volunteer with and make a difference in someone's life.
Chaithanya is situated at Museum road, Bangalore-560 025 Karnataka, India.
Contact Number: +91 80 22383564
We bring stories straight from the heart of India, to inspire millions and create a wave of impact. Our positive movement is growing bigger everyday, and we would love for you to join it.
Please contribute whatever you can, every little penny helps our team in bringing you more stories that support dreams and spread hope.