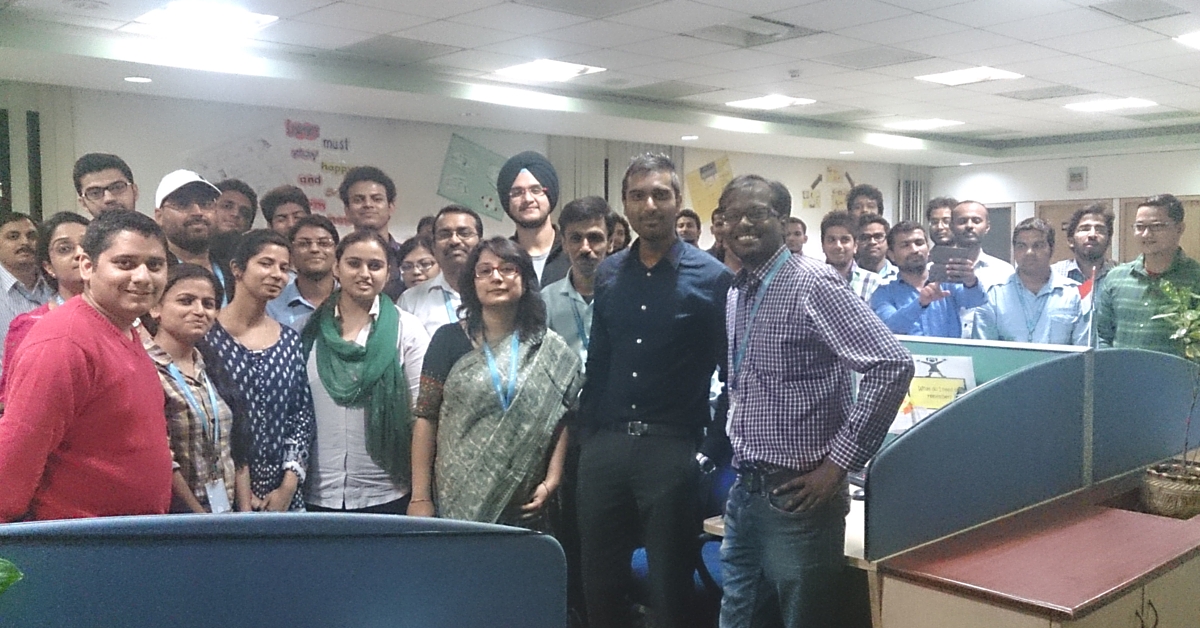 Social enterprises like Eduservices, powered by conscientious educators, are doing their bit to make a difference by enhancing the teaching methods and multimedia learning aids supplementing classroom instructions.
Social enterprises like Eduservices, powered by conscientious educators, are doing their bit to make a difference by enhancing the teaching methods and multimedia learning aids supplementing classroom instructions.
For Alka Rana, 26, the average work day involves going through hundreds of profiles and applications of prospective employees, which is not that unusual considering she's an HR manager. But here's the twist: Rana doesn't painstakingly sift through all these resumes to hire the right people for her company; she's, in fact, doing her bit to assist thousands of schools across India and the overseas to pick out talented, innovative educators for their students.
"Hiring for the education sector, especially for schools, is a different ball game. There is a critical need for ensuring quality education for our children and that will only be possible when there are great teachers. It's a huge responsibility," points out Rana, who works with her young all-women team of HR professionals for NCR Eduservices, an education outsourcing company.
Initiated in 2012, Eduservices is the brainchild of Amit Gupta, a software professional, who decided to channelise his IT skills into building a social enterprise.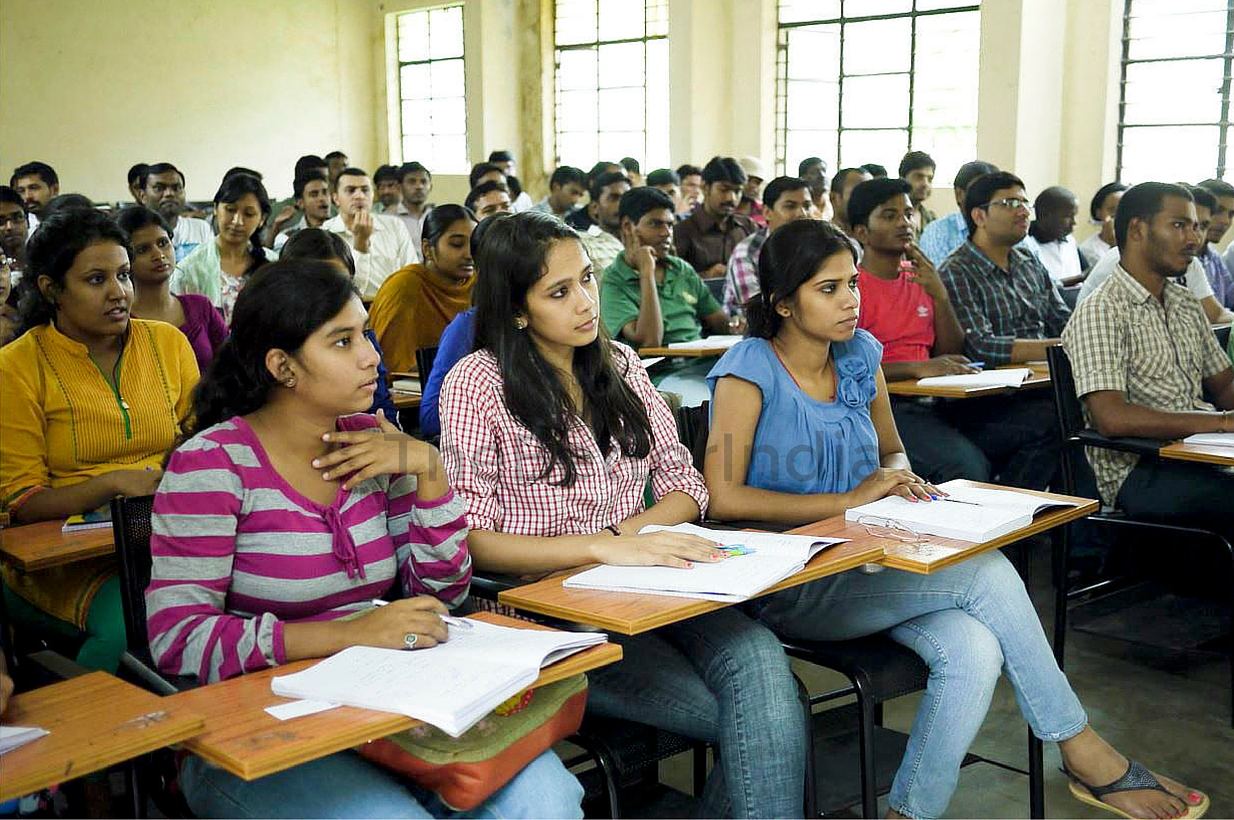 What started off from a small one-room office in Noida, set up from his personal savings, has grown into a thriving company with a staff of around 200, which includes 60 dedicated subject experts, trainers and mentors that not only look for competent teachers for hundreds of schools in the country but also develop cutting-edge learning tools and online lessons for teaching mathematics in select schools in the US and UK and English to students in Japan, Malaysia and Nepal. To make this happen, Eduservices relies on its extensive network of 15,000 teachers, trainers, subject leads, administrators and other education domain companies. Notably, one-third of the qualified workforce associated with them comprises women.
Isha Chopra (name changed) is a busy professional, who wears many hats.
A part-time radio jockey and also a teacher linked with Eduservices, she enjoys the opportunity to coach young minds and loves the flexibility her job offers.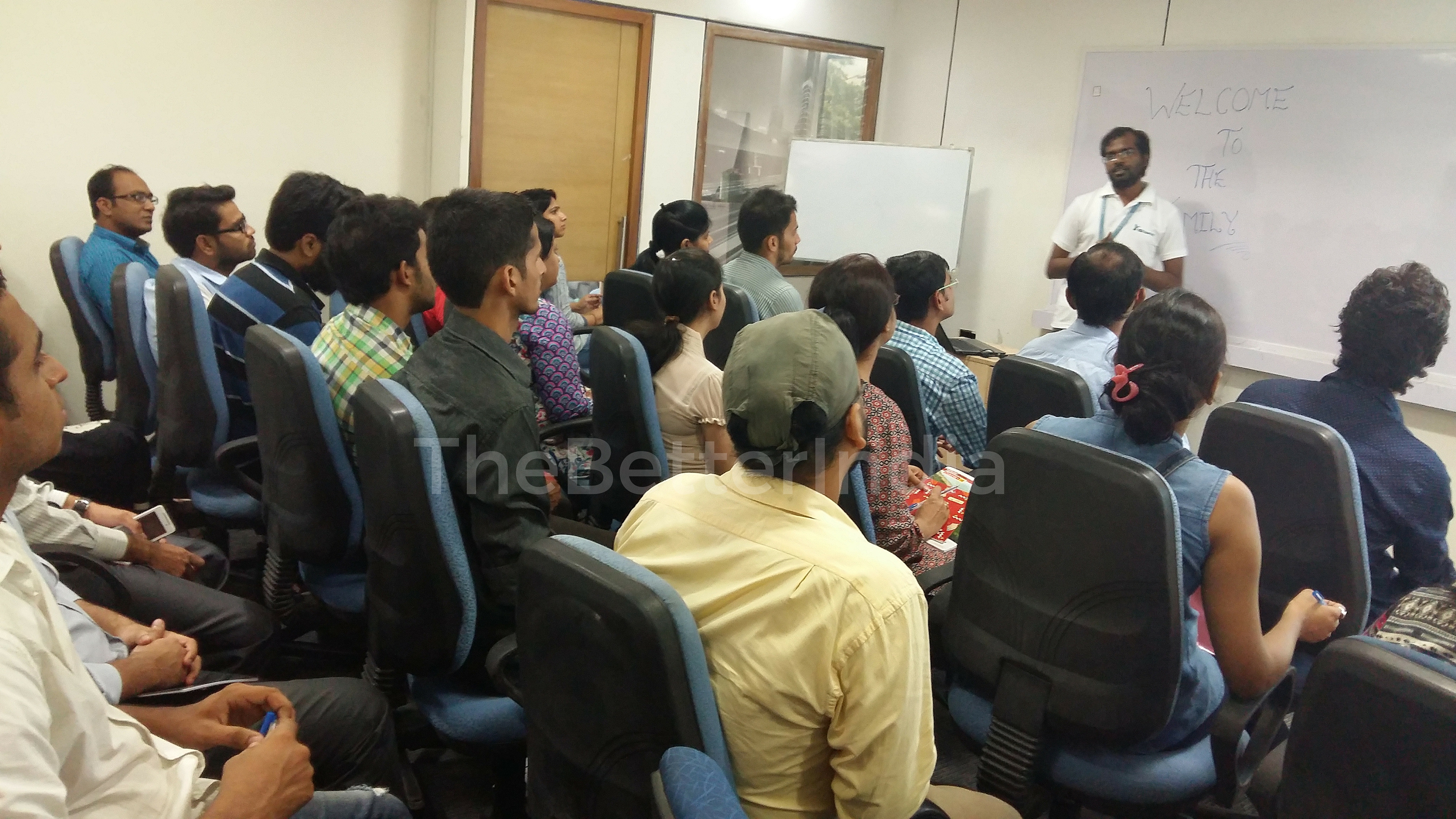 "I start working at around 2 pm and I take sessions that may go up to eight in the evening. The timings give me lot of lee-way to focus on upgrading my skills and doing different things. Moreover, the exposure I get from teaching math to children in the UK is very different," shares this young M.Tech student. According to Isha, the programme has given her insights into a newer, more effective way to teach.
"The idea is to maximise the learning potential of each student and hence the emphasis on providing individual attention to each child. The job is really exciting on two counts – on a professional level, one gets to experiment with the latest learning techniques; on a personal note, there's time to pursue one's passions and the remuneration is competent," she adds.
It's for all those reasons that most women teachers are keen to stay connected with Eduservices.
Shares Shipra Gupta, another associated educator, "In my experience, after a certain point, traditional teaching becomes very constricting and, for women, the fixed hours can create difficult situations, professionally and personally. Here I can be available for my family as and when the need arises and, at the same time, get to do good quality work. Another plus point is that one is free from the administrative politics; the job is based on pure ability and there is equal opportunity."
It's a well acknowledged fact that in today's global marketplace, where demand for skills of greater complexity is on the rise, a good education, both at the primary and secondary levels, is an immediate necessity.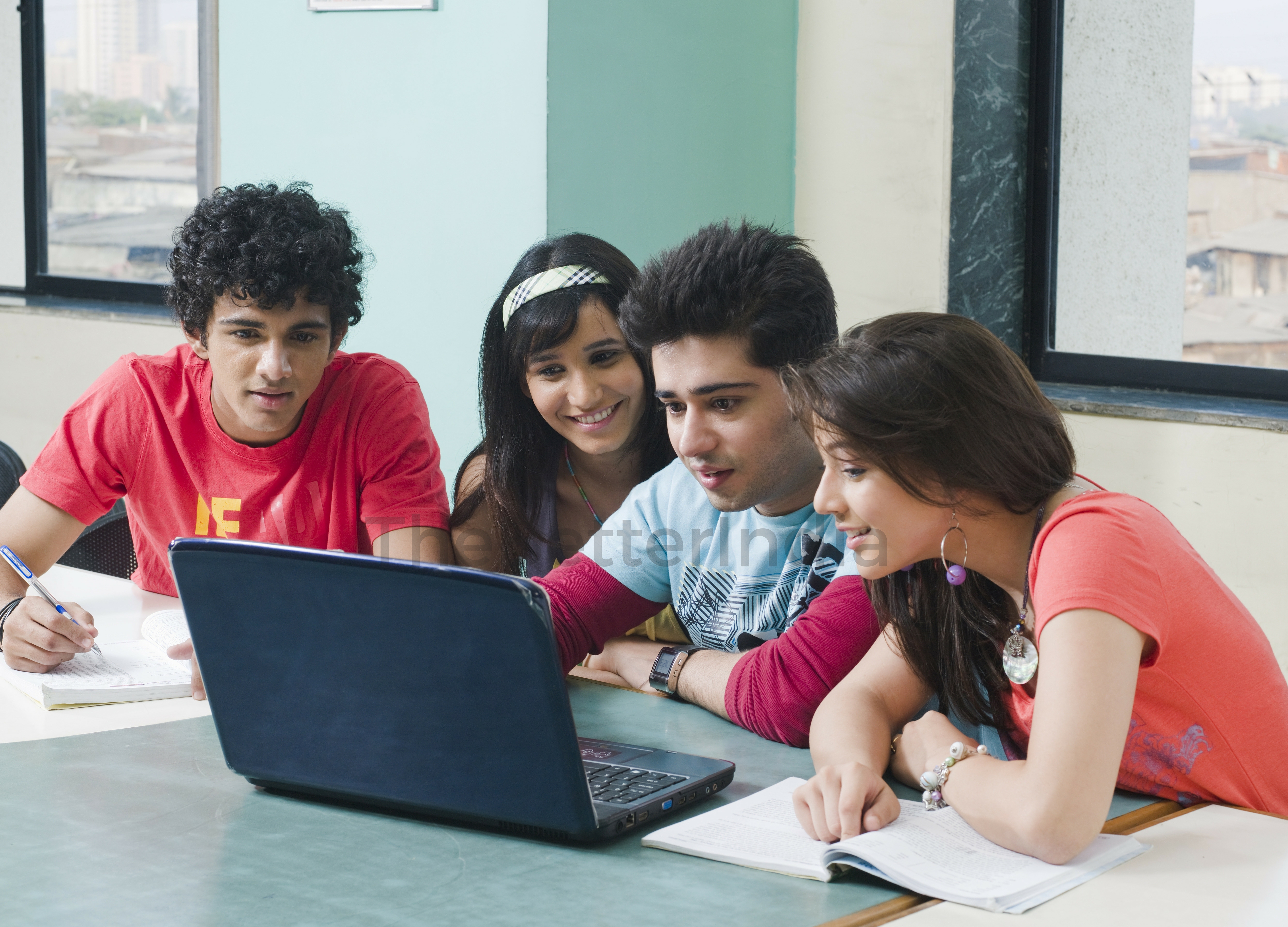 While money can upgrade infrastructure, essentially, it's quality education that will be the game-changer. But how can one deliver good education in the absence of well qualified teachers, trained to teach for the 21st century? Gupta, with his education initiative, has focused on the critical need.
"Despite education being a key sector, the quality of teachers continues to be a very real and major concern. Even the B.Ed course needs a re-look because the demands of the times and the needs of students have undergone a change. Teachers must be skilled accordingly. The other point of contention is that whereas institutions are willing to spend on upgrading facilities and the like they are not comfortable with the idea of paying competent salaries to the teaching staff. That can be very demoralising. Meaningful education is not possible without devoted, quality teachers," explains Gupta.
In fact, this astute entrepreneur is quick to point out how young people are reluctant to pursue teaching professionally, "We are unable to attract the best talents into this profession because neither is it highly paid or glamorous, like other careers these days, nor is there the promise of career growth or a great working environment."
Indeed, the education sector is fraught with several issues, poor pay grades and discriminatory hiring policies, being topmost among them.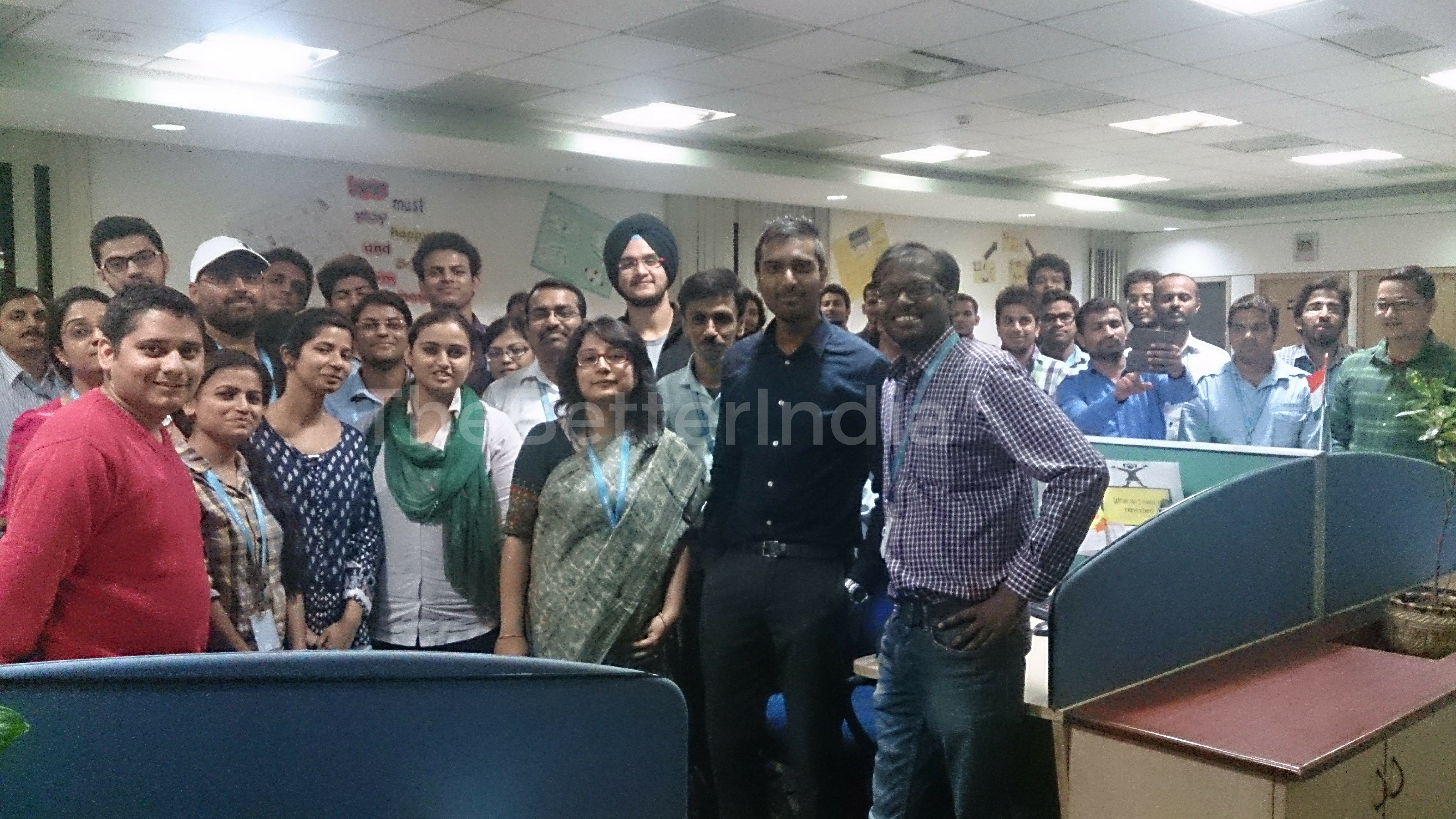 "This is certainly a disturbing situation since this is one sector that employs women in large numbers. Schools owned by private entities tend to treat them as just another profit making venture so the thrust on packaging and keeping expenses low. This has a direct bearing on pay scales. What's more, owing to this attitude we often come across weird demands like hiring 'attractive female teachers', something that has no real bearing on generating an effective learning environment. We consciously stay away from such requests and bring an alternative outlook and work ethic," elaborates Gupta.
Apart from looking into the domestic teaching needs, through Eduservices, he is hoping to make India the global destination for education solutions. As per industry estimates the Indian online education sector is booming and is expected to touch $40 billion by 2017. Given the opportunity, the sector has attracted many small and large players who are offering cost-effective education solutions to schools in the UK and the US.
Of course, at the heart of any such operation are the teachers. Rijula Mukherjee, who is the Academic Head at Eduservices, describes the ideal educator, "S/he is not a Q&A bank or someone who provides ready answers when learners are struggling – that, in the long run, deters them from growing up as problem solvers. Teachers should ideally provide hints by breaking down the concept they want to teach so that the entire process is interactive, participatory. That's what we do – train them to become facilitators."
Besides the experienced, qualified teachers, their pool of educators includes professionals and postgraduates from the IITs and other reputed universities, who are eager to share their knowledge.
"Our team of experts considers teaching as well as communication skills. Once the candidates are short-listed they go through a 50-day rigorous training that includes a complete overview of the curriculum and teaching methodologies. On the sidelines, our experts are constantly reviewing and searching for tools that will improve the learning capabilities of youngsters," says Rana.
As a next step, there is an online learning platform in the offing. Gupta elaborates, "By October this year we hope to launch our portal where students can listen in to video lectures and also seek personalised help. Presently, we are working out on costing models that will make this accessible to children in the smaller towns and those who may not be able to pay big money for admission in expensive city schools."
It's a well-accepted reality now that enhanced teaching methods and multimedia learning aids supplementing classroom instructions are the ways forward. And, significantly, social enterprises like Eduservices, powered by conscientious educators, are doing their bit to make a difference.
Like this story? Or have something to share? Write to us: contact@thebetterindia.com, or connect with us on Facebook and Twitter (@thebetterindia).
About the author:
Written by Anuradha Shukla for
Women's Feature Service
(WFS) and republished here in arrangement with WFS.
Tell Us More
We bring stories straight from the heart of India, to inspire millions and create a wave of impact. Our positive movement is growing bigger everyday, and we would love for you to join it.
Please contribute whatever you can, every little penny helps our team in bringing you more stories that support dreams and spread hope.