Unsure about whether the waste you segregate and dispose of is actually recycled or not? Here is one company that will take complete responsibility of the waste generated from your house or office, and make sure it does not end up in landfills.
Unsure about whether the waste you segregate and dispose of is actually recycled or not? Here is one company that will take complete responsibility of the waste generated from your house or office, and make sure it does not end up in landfills.
"Ashish and I started Citizengage because we felt we just had to end this complete wastage of waste. The economic value of what's being wasted in our country is just astronomical and we can't be a nation of 500 million youth who don't figure out an alternative that gives us a better future than the current state we've inherited," says Pronita Saxena, Founder and CEO of Citizengage – a waste to resource network. Citizengage connects waste collectors to people in Bengaluru who want a responsible waste management system, which ensures that the collected waste is being recycled and put to good use.
According to Pronita, about 85% of waste generated in India is recyclable and yet, over 90% of it is dumped in landfills where it just sits around for ages till it ends up contaminating the groundwater, emitting toxic greenhouse gases, spreading health hazards in the neighbouring regions, and so on.
If the garbage dumped in Indian landfills in 2011 alone had been recycled, it would have provided resources worth USD 15 billion that could have been used to produce fuel, compost, fertiliser supplements for farmers, and a lot more.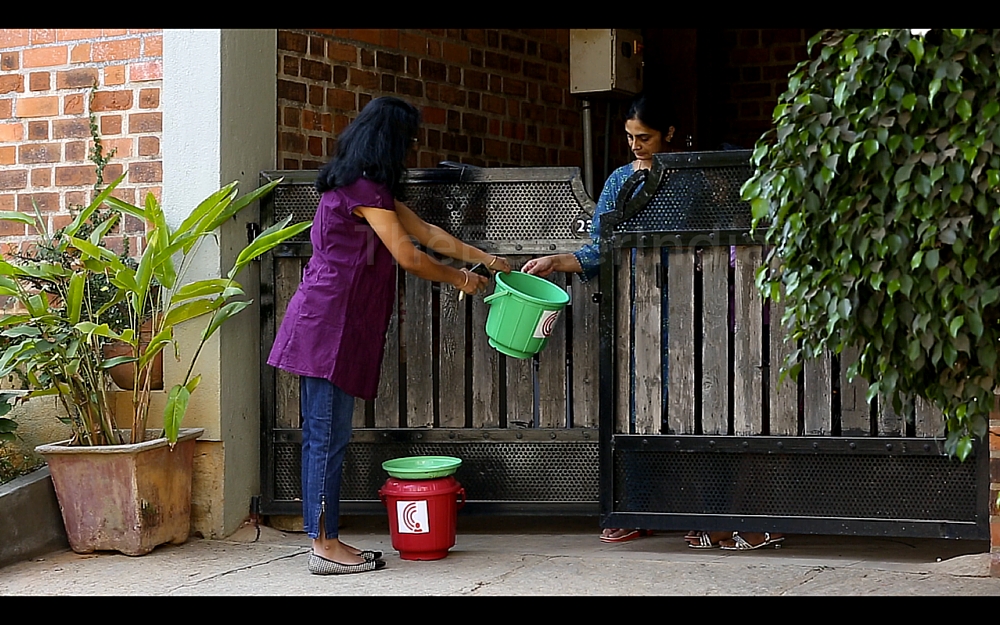 But the problem here is that even some of the most conscious citizens in the country are not sure if the waste generated in their homes is reaching the recycling units or not. Even when it is segregated at source, there are high chances of everything being mixed up and ending up in the landfills. And that is the gap that Citizengage is trying to fill.
---
You May Also Like: This 74-Year-Old Designed His Own Leaf Shredder to Use Organic Waste from His Garden as Compost
---
The organization works with communities and businesses in Bengaluru, collecting waste from building complexes, residential societies, restaurants, hotels, malls, offices, and other commercial establishments. It works with independent waste collectors on a contract basis, to collect the waste from these places every day. Wet or organic waste is taken to biogas plants, composting facilities, or piggeries around the city, and dry waste is taken to recycling centres where it is further segregated and recycled. Citizengage aims to utilise existing resources that are underutilised, instead of creating new processing sites. This is why the platform aims to fill existing biogas plants and recycling centres to capacity with people who are already working in the same field.
The organization officially started working in January 2015 after the founders, Pronita and Ashish Malayil, came across the severity of the existing garbage problem in another civic tech startup where they were working. The start-up was sending water supply alerts to users, and a few communities asked if they could do the same thing for waste collection as well. Curious about the idea, the duo started exploring the problem, only to realize that there was an immediate need for a better waste-to-resource management system across the country. Today, Citizengage has over 50 businesses and 1,050 households utilising the platform.
They are not involved with individual households as of now, but garbage from all houses in any residential society that signs up, is managed end-to-end.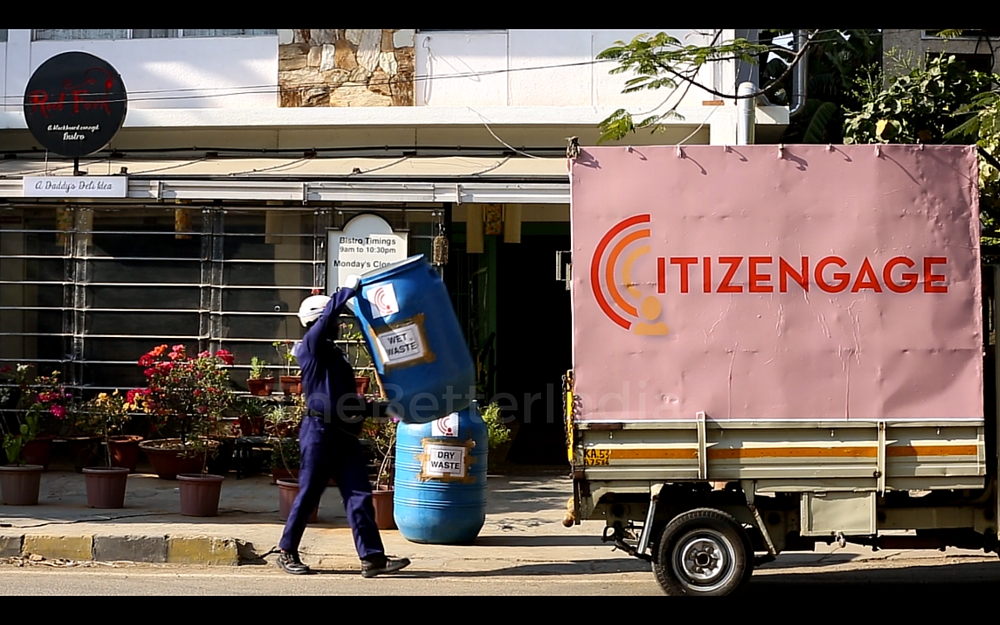 "We are building the foundation of recycling economies of the future. That means creating a network that connects waste generators to collectors and processors who can repurpose that waste as a resource. We run this platform in real-time, exploiting the latest technologies to make these matches smarter and more efficient," says Pronita, talking about how the waste collectors are connected with people.
Each collector has a mobile application to help find directions to places from where they have to collect garbage. And the waste generators are trained to segregate the waste before handing it over to the collectors.
Once a residential society, apartment, or an organization reaches out to Citizengage, the team visits the area to find out more about the requirements and to ensure that there are systems to maintain segregation from each bin, to the central collection point.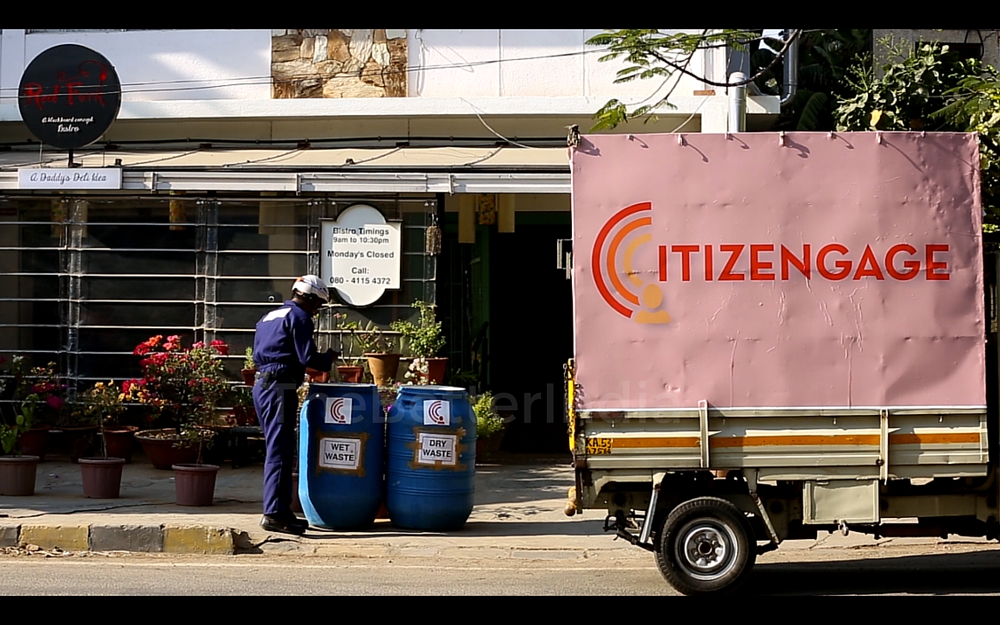 After this, the residents, staff, and the entire community that affects waste management, is trained on segregation at source and maintaining the system through customized technology.
---
You May Also Like: You May Also Like: These Two Men Are Helping Delhites Recycle Waste and Reduce the Burden on City Landfills
---
In just four months after signing up their first revenue paying customers, Citizengage had successfully converted over 350 tonnes of waste into useful energy, compost, food for pigs, and other recyclable products.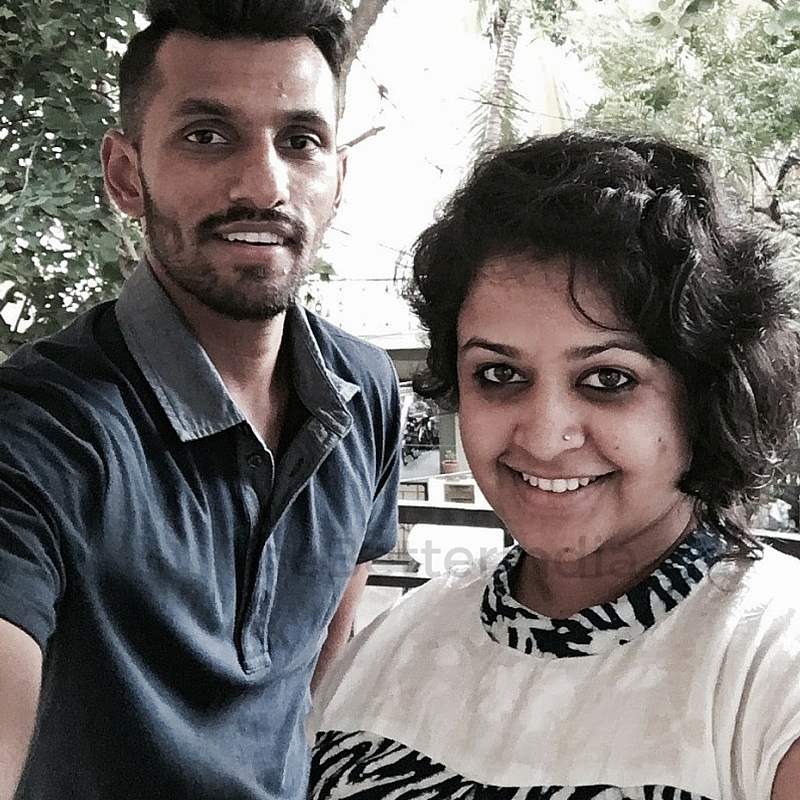 Prior to starting Citizengage, Pronita's career spanned across policy research, clean energy, and tech startup industries and took her across India, the US, and Bangladesh after she completed her degree in Economics from Berkeley. Co-founder Ashish, a mechanical and marine engineer by training, who sailed aboard oil tankers in the Merchant Navy, is responsible for all aspects of network management at Citizengage, including working with collectors, transporters, and processing sites to ensure that the maximum amount of waste is repurposed and diverted from landfills.
"For me, it's always been about energy. I've seen what a fossil fuel reliant economy looks like, so discovering the missed opportunity of converting waste into an energy alternative made starting Citizengage a no-brainer for me," he says.
The waste collectors working with Citizengage are paid on the basis of performance, much like the Uber or Ola model.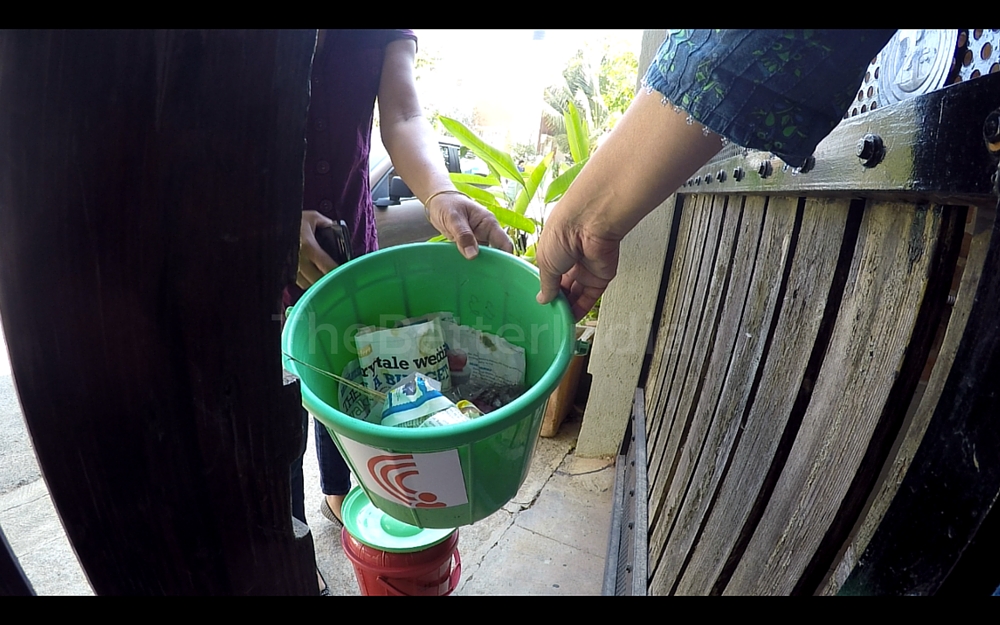 This way, the collectors get a chance to earn steady incomes, belong to a formalized network, and earn the respect they deserve. The charges for users depend on the quantity and quality of waste, and they can find out more by visiting the Citizengage website.
Recently, citizens in the Domlur area of Bengaluru observed the power in waste as Citizengage has been feeding the biogas plant that powers the lighting for a park with organic waste from the neighbourhood. The plant produces around 40 KV power to light up 44 lamps installed in the park – all from waste.
"Every time we share this example of waste-to-energy, it activates people's imaginations about what is possible. Someday, we hope to power entire cities this way and provide the foundation for recycling economies of the future, with a better waste management system," says Ashish.
The current team at Citizengage includes 17 people. While the initial funds for starting up were invested by the founders themselves, they are now raising external funds for expansion too.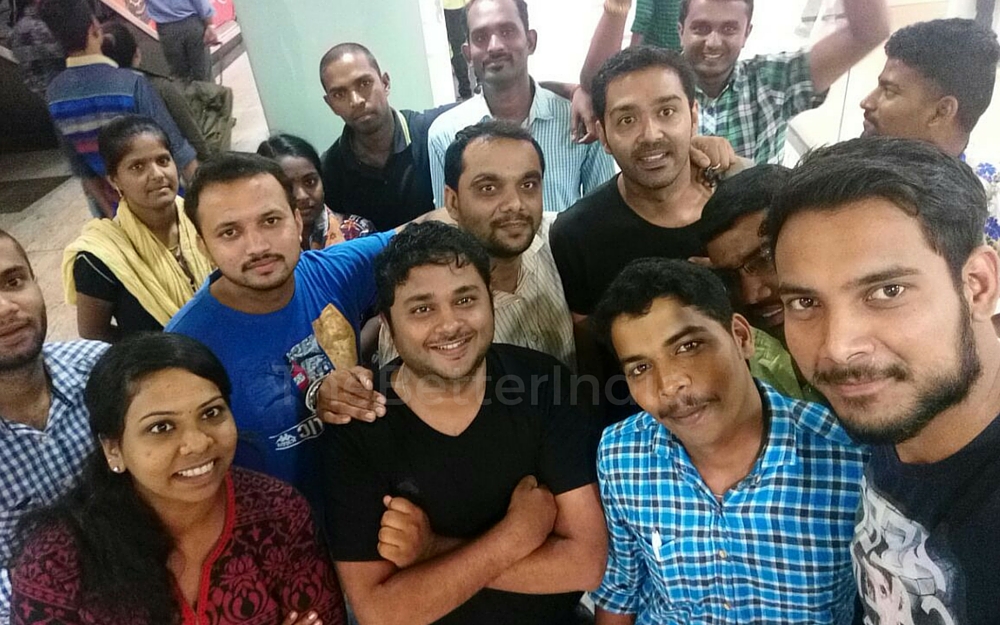 "Both Ashish and I are problem solvers who believe India can have a tremendous future, not just a glorious past. I moved back because I feel, as the world's largest democracy, we have both an obligation and tremendous opportunity to bring basic civic services into the digital age. Quite simply, I want to see India emerge as an innovation hub for civic services globally, and it would be an honour to play even a small part in that story," concludes Pronita.
You can contact Citizengage by writing to them at info@citizengage.co.
---
You May Also Like: You May Also Like: Waste to Valuable: Used Flowers in Religious Shrines Are given a New Life by These 2 Friends
---
Like this story? Have something to share? Email: contact@thebetterindia.com, or join us on Facebook and Twitter (@thebetterindia). To get positive news on WhatsApp, just send 'Start' to 090 2900 3600 via WhatsApp.