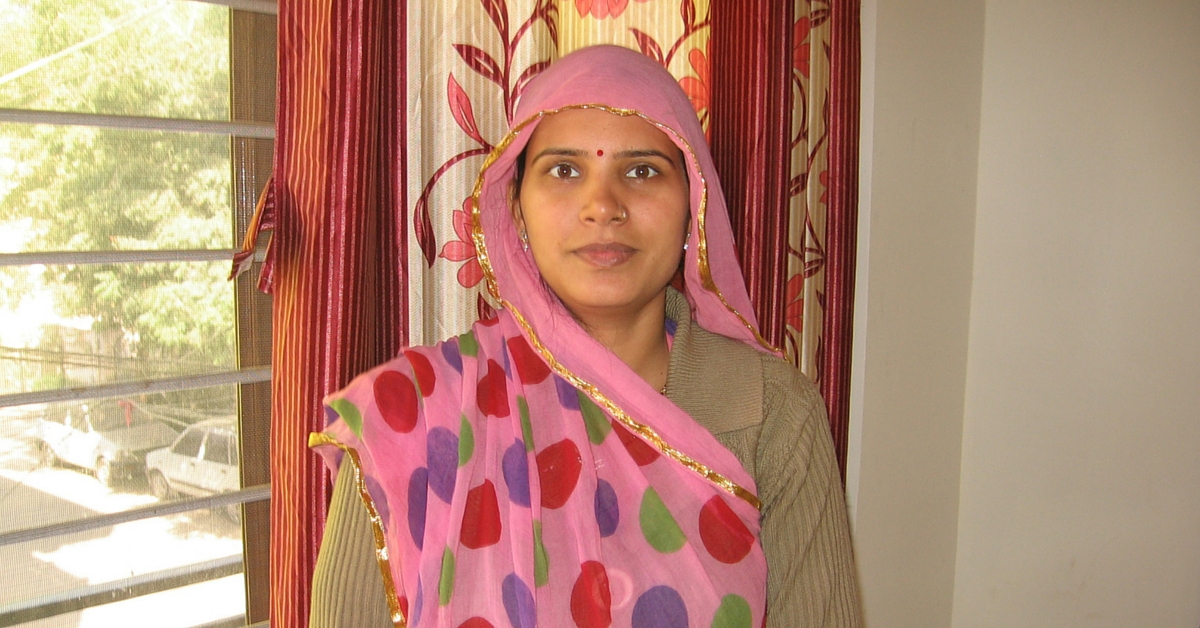 As the elected representative of Jaisingpura panchayat, Ranjana Kaamdar feels that better access to government schemes and jobs will enable Rajnat families to end their dependence on prostitution to keep their homes running. And she plans to make that happen.
As the elected representative of Jaisingpura panchayat, Ranjana Kaamdar feels that better access to government schemes and jobs will enable Rajnat families to end their dependence on prostitution to keep their homes running. And she plans to make that happen. 
When Ranjana Kaamdar was elected as the sarpanch of Jaisingpura, which is  located around 40 kilometres from Jaipur, several women from her community came up to congratulate her. They were very happy that one among them had finally got the opportunity to be in the panchayat and take decisions for not just the betterment of the area but also their lot.
But even as they expressed their joy, many couldn't help but voice their own pain, "You are fortunate that you have a husband and family. Our life is like hell; we are forced to be with different men. Sometimes, we can't help but loathe ourselves." Kaamdar does consider herself a lucky woman. Being a Rajnat, a community that sends its daughters into commercial sex trade, she is truly privileged because she was able to finish school and get married.
And now she is all set to create change for the girls and women of her community – as an elected representative and role model.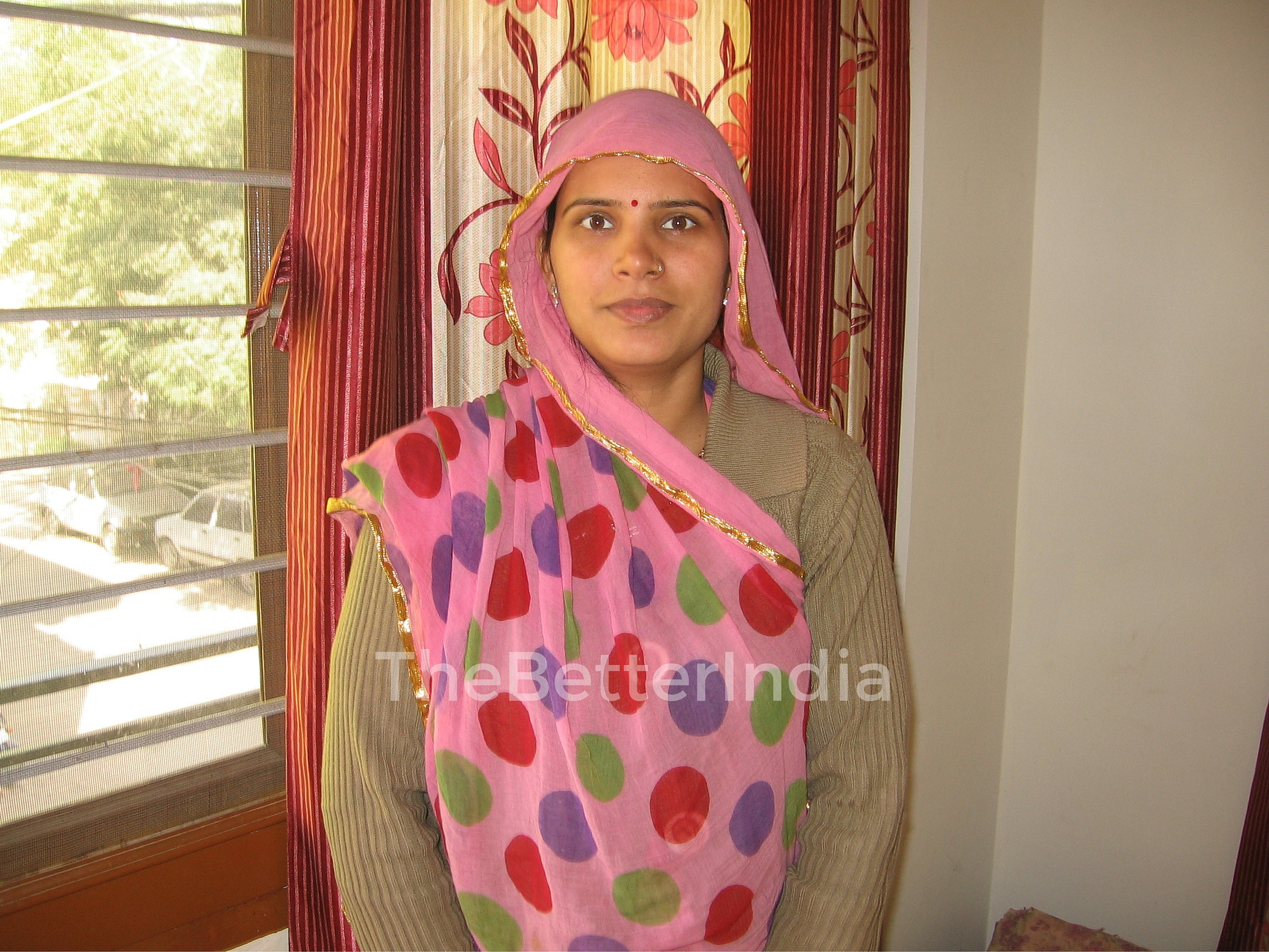 Before she was elected last year Kaamdar was shuttling between Mumbai and Pune where her husband, a marketing manager in a private company, was posted. The dramatic change in her life came when the position of sarpanch in Jaisingpura became reserved for a woman from the Scheduled Caste (SC) community. As the elders tried to look for a female candidate who could fulfil the newly-introduced education criterion, the Rajnat community of her village, Nandlalpura, decided to use this occasion to get a foothold in the panchayat by putting forward Kaamdar's name. Upon further discussions, other caste groups in the area also decided to endorse her because she was not from the "trade".
When her family spoke to her about this development, Kaamdar was initially reluctant to take on "such a big responsibility" because she "had no idea how panchayat work was done".
"However, my husband's elder brother spoke to us about how this chance to get a political voice for our community had come after a long time and it was not wise to let it slip away. Due to the formidable presence of candidates from the general category and the Other Backward Classes (OBCs) the Rajnats had always remained relegated to the background. By the time I was mentally prepared there was hardly any time left for campaigning, but as it had been a joint decision to field me as a prospective sarpanch candidate I did get the votes," she recounts.
Of course, one of the key reasons behind her nomination as well as her victory was the support extended by the men in the community. This may seem to be an unusual occurrence, considering the otherwise prevailing patriarchal mindsets, but it happened because of a unique intervention being carried out by World Vision India, an international humanitarian organisation.
According to Karoline Davis, Head-Gender and Development, World Vision India, "The girls and women of the Rajnat community are extremely vulnerable and we realised that this can't be addressed without reaching out to the men. So we started engaging with them through our Men Care initiative through which we have been able to create opportunities for greater interpersonal dialogue within the communities. The idea is to encourage them to explore their underlying beliefs, socio-cultural norms and traditional practices and come up with their own solutions and plans for social change."
Through their constant efforts, there has been a definite change in the attitude of the community.
Shares Davis, "One of the biggest positives from this intervention has been the election of a Rajant woman as the sarpanch. The elders and community leaders were motivated to become catalysts of the new beginning. Today, the men feel it's their responsibility to advocate for women's rights and reduce discrimination."
Indeed, Kaamdar's election is the first step in this direction. Born near Diggi Kalyanpura in Tonk district, Kaamdar had an unusual upbringing because her family was an educated one. Only her 'bua' (father's sister) was "pushed into the 'family trade' due to bad circumstances and poverty," she states, adding, "Nonetheless, she was determined not to let her daughters face the humiliation of being a part of this 'gandi' (bad) line and encouraged them to study well. My brother and uncle are teachers and an aunt has joined the nursing profession."
Through her example, Kaamdar is hoping that many more Rajnat girls and boys are motivated to take up professional studies and jobs that will eventually lower their family's dependence on income from prostitution. "Due to the lack of social bargaining power and limited access to government schemes few young Rajnat men and women have been able to avail of their entitlements. But I want the status quo to change," remarks the village head, who has already managed to convince several youngsters to apply for a proposed three-month government vocational training course.
In Nandlalpura, which has a predominant Rajnat population, girls have long harboured the dream of enjoying marital bliss, which for many continues to remain just that – a dream.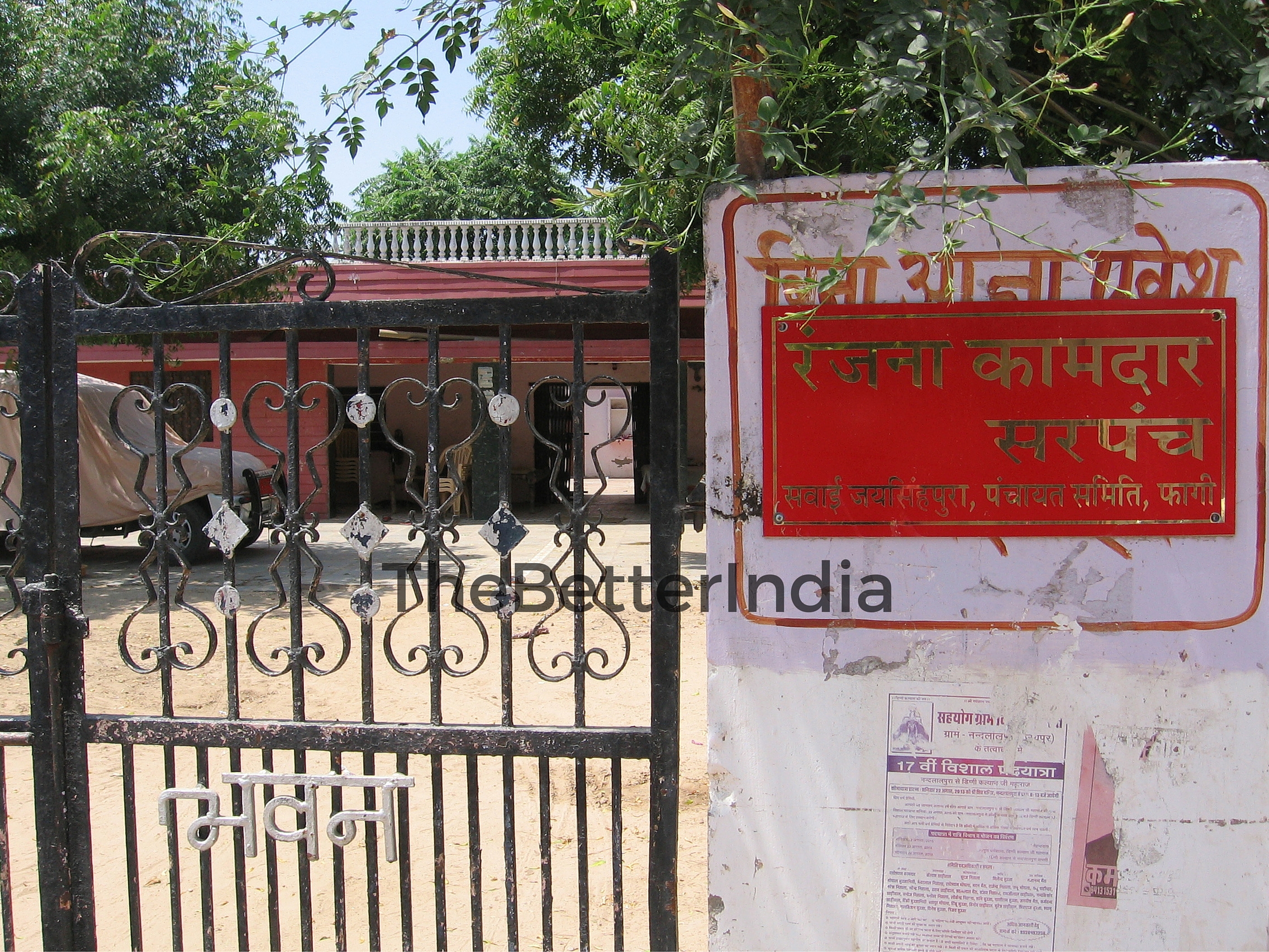 "If the younger generation gets gainfully employed, then the vicious cycle will automatically break. The one good thing that's happened is that women are more aware and are putting their foot down. In fact, 15 girls from my community got married last year and seven are slated to wed soon," she informs.
If the Rajnats are gaining from her leadership then so is the rest of the region. She is mindful of the fact that she isn't just responsible for the progress of her community but is duty-bound to bring about all round development. "Over the last few months several tasks that were on our agenda have been accomplished. For instance, we are closer to finding a permanent solution to the acute drinking water problem here. At first, I worked out an arrangement to bring in water tankers regularly. Now an overhead tank has been built. Apart from this, the roads have been repaved to facilitate better movement throughout the panchayat. Then the 15-year-old worn-out panchayat building, which till some time back didn't have electricity or a proper toilet, has been refurbished. I am also trying to streamline the availability of government services," she says.
Listening to Kaamdar one can't help but be impressed with her clear thinking. But she is quick to admit that the transition from homemaker to sarpanch has meant many adjustments. These days, she dresses up in the traditional 'lehnga-odhni' and in the presence of village elders and has to cover her face as a mark of respect. "I know these restrictions must be done away with but change comes with patience and by engaging in a fruitful dialogue," she shares.
Speaking in public, too, didn't come easy. "At the first event I attended I was so nervous that I was barely able to put two words together," she recalls.
Nowadays, the hesitation has gone and she insists on getting feedback from her colleagues, community and family members on her work. Based on their advice and requests she has come up with a list of things to do. "Streamlining the distribution of the old age and widow pensions is a priority," she says.
There are several challenges she has yet to overcome but this dedicated sarpanch, who, incidentally, used to be a champion kabaddi player, is ready for everything that comes her way.
"My father used to say, 'Do not fear anyone. Be polite or strict, as the situation demands, but don't be arrogant. Never take a bribe; if you do, you will always be guilty. And let your work speak for itself'. I live by this mantra," she asserts.
Fair and fearless – that's the hallmark of a good leader and Kaamdar has proven that she is all that and more.
Like this story? Or have something to share? Write to us: contact@thebetterindia.com, or connect with us on Facebook and Twitter (@thebetterindia).
About the author:
Written by Abha Sharma for
Women's Feature Service
(WFS) and republished here in arrangement with WFS.
We bring stories straight from the heart of India, to inspire millions and create a wave of impact. Our positive movement is growing bigger everyday, and we would love for you to join it.
Please contribute whatever you can, every little penny helps our team in bringing you more stories that support dreams and spread hope.