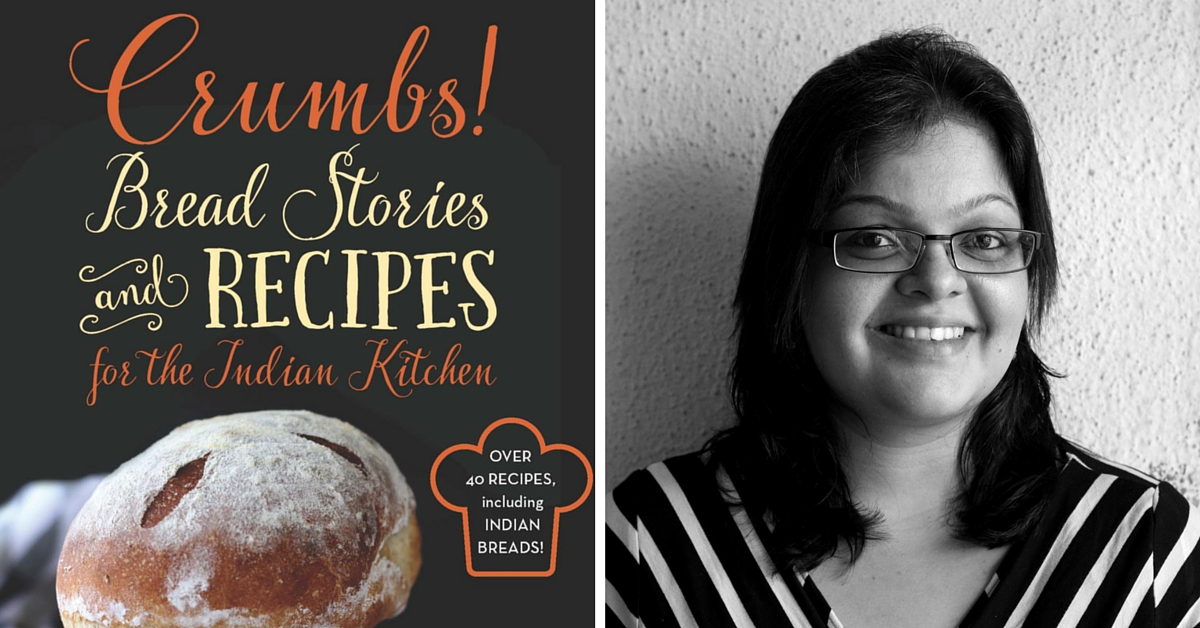 Saee Koranne-Khandekar, in her book 'Crumbs! Bread Stories and Recipes for the Indian Kitchen', recounts her experience of stepping into old-world Irani cafes and sampling some delectable essentials.
Saee Koranne-Khandekar, in her book Crumbs! Bread Stories and Recipes for the Indian Kitchen, recounts her experience of stepping into old-world Irani cafes and sampling some delectable essentials.
Bread, a staple in nearly every home around the world, the mainstay of every meal, has a distinct connect with womenfolk.
In India, talented, imaginative homemakers across the length and breadth of the country have come up with their very own versions of leavened and unleavened bread, perfected over centuries.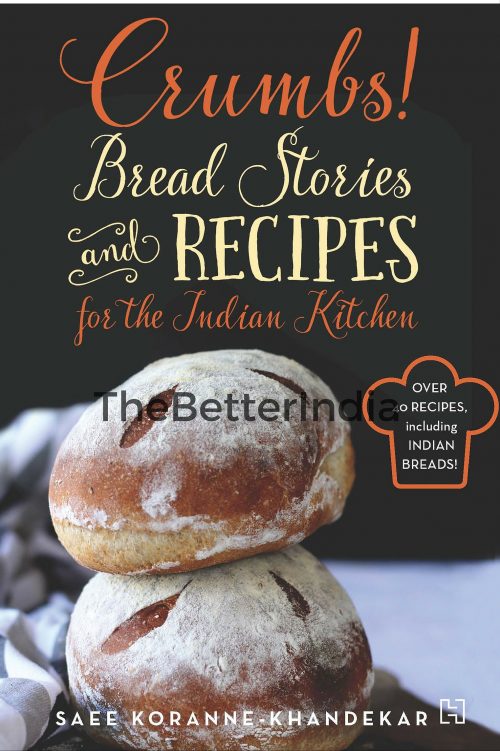 In this excerpt from Crumbs! Bread Stories and Recipes for the Indian Kitchen, published by Hachette India, Saee Koranne-Khandekar recounts her experience of stepping into an old-world Irani bakery and sampling some delectable essentials like bun-maska, khaari, laadi pao and akuri:
I must have been just in high school when Amma took me to my first 'Irani hotel'.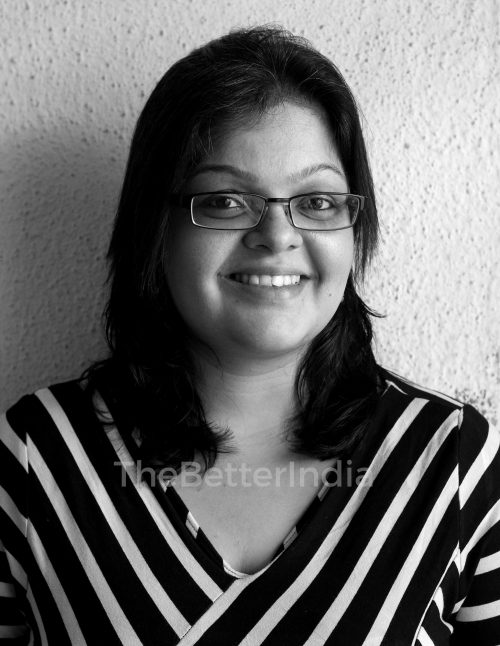 Tucked away in a lane diagonally opposite the iconic Metro cinema, up a flight of high steps that you climbed by holding onto a thick, old rope – knotted to serve as grips – hanging down from the entrance, was the dark, din-filled Kyani Bakery. We were in the neighbourhood for sundry errands, ranging from having my brother's guitar restrung at Furtado's to meeting my grandfather's chartered accountant, but had arrived too early for both. As for shopping, it would have to be postponed until a few hours later, when the stores in South Mumbai finally opened for business.
So we stepped into Kyani to kill time and I sensed Amma drifting into a long-forgotten era.
We quickly ordered the Irani restaurant staples – eggs, bun maska and chai. In the background, bent old Parsi ladies, clad in their floral print frocks that were gathered at their tiny waists, made their way to the counter with great effort to buy their daily supply of bread, after having paid a solitary visit to the fire temple just down the road. A more enthusiastic bunch of early risers in tracksuits and trainers, who had pushed two tables together, roared with laughter over post-morning-walk jokes of an inappropriate kind. …
Our breakfast arrived in what seemed like no time and was plonked down on the dark, aged wooden table, covered with the quintessential red-and-white checked tablecloth over which a protective sheet of glass had been laid. A much-photocopied menu had been inserted under the glass. The silence of contentment that hung over us was palpable as we ate our slightly overdone akuri with fresh, soft pao, slathered with Amul butter. Neither of us was a regular chai drinker, but Amma and I enjoyed the sweet, strong, milky, yet slightly bitter, tea with the elation of indulging in a forbidden act. While paying the paltry sum scrawled on the bill, we picked up mawa cake and a stock of khaari biscuits; Kyani cut theirs into rounds, so when they baked, they looked like springs that you dunked in your hot beverage. So smitten was I by the understated, yet strangely comforting, ambience of the place that I have no memory of the rest of the day.
While my parents insist that Irani cafés these days are nowhere near what they used to be when they were in school or college, I could sense why the cafés had been so popular.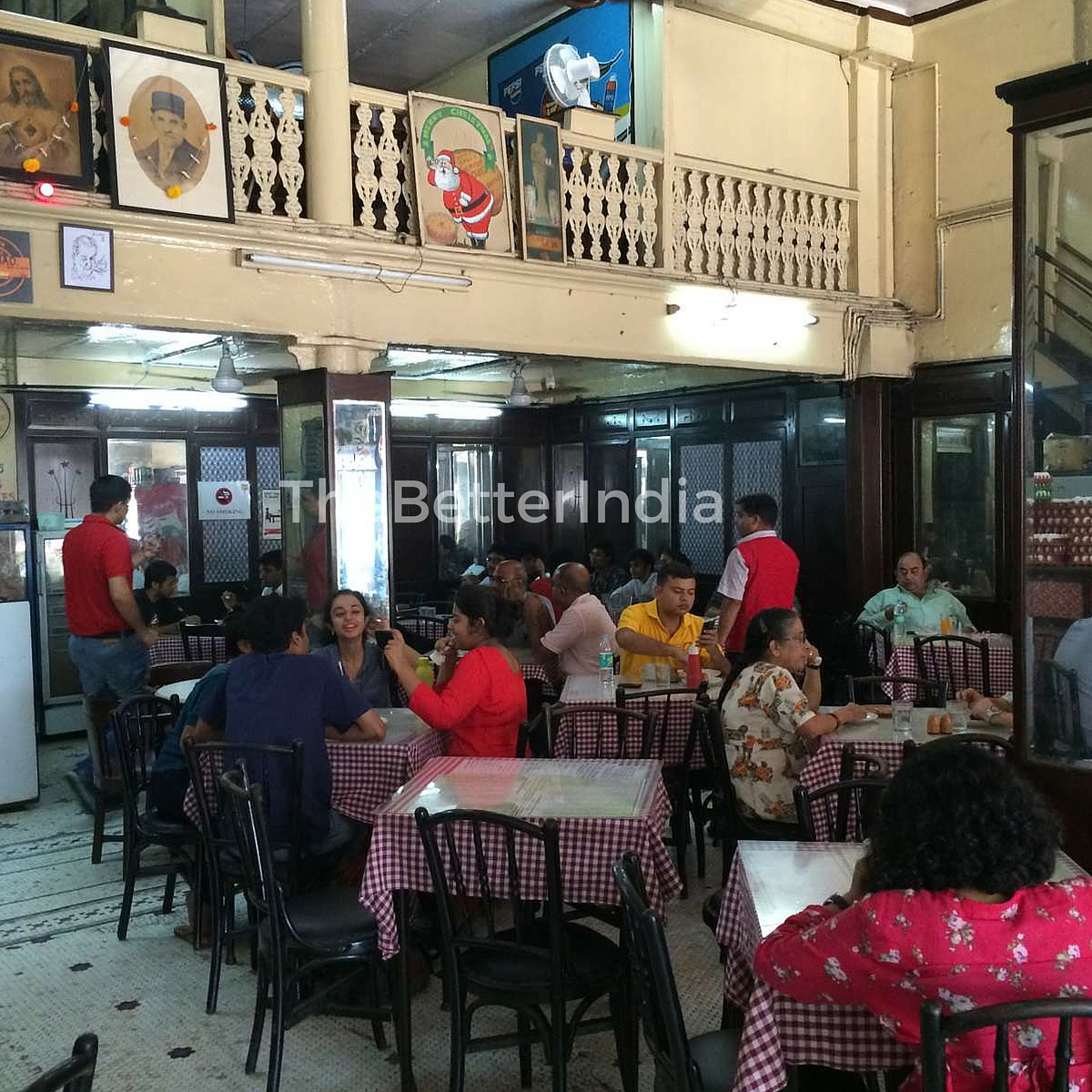 It could have been any other café – Yazdani, Military or Merwan in another part of the city or even Dorabjee's in Pune. Standard operating procedures, starting from a frowning cashier-owner and the chalkboards announcing the day's offers and prohibiting specified activities – 'No sitting long', 'No combing', 'No gambling' – to the reassuring aromas of baking wafting in from the kitchen, are the same in all Irani bakeries and share the trademark of calculated welcome. …
I once had the rare, immeasurable good fortune of visiting the kitchen of an Irani bakery, thanks to my friend Kalyan, who conducts food walks in the city. On one of his walks in the iconic Fort area of Mumbai, I tagged along, because I was yearning for an Irani café experience – living in a far-off suburb that has no such establishments can make life particularly unexciting – and was in search of inspiration to bake and write. And I will never forget the experience.
More than a hundred years old, Yazdani Bakery is a tall-ceilinged, sweet-smelling, benign Irani bakery that has stood the test of time.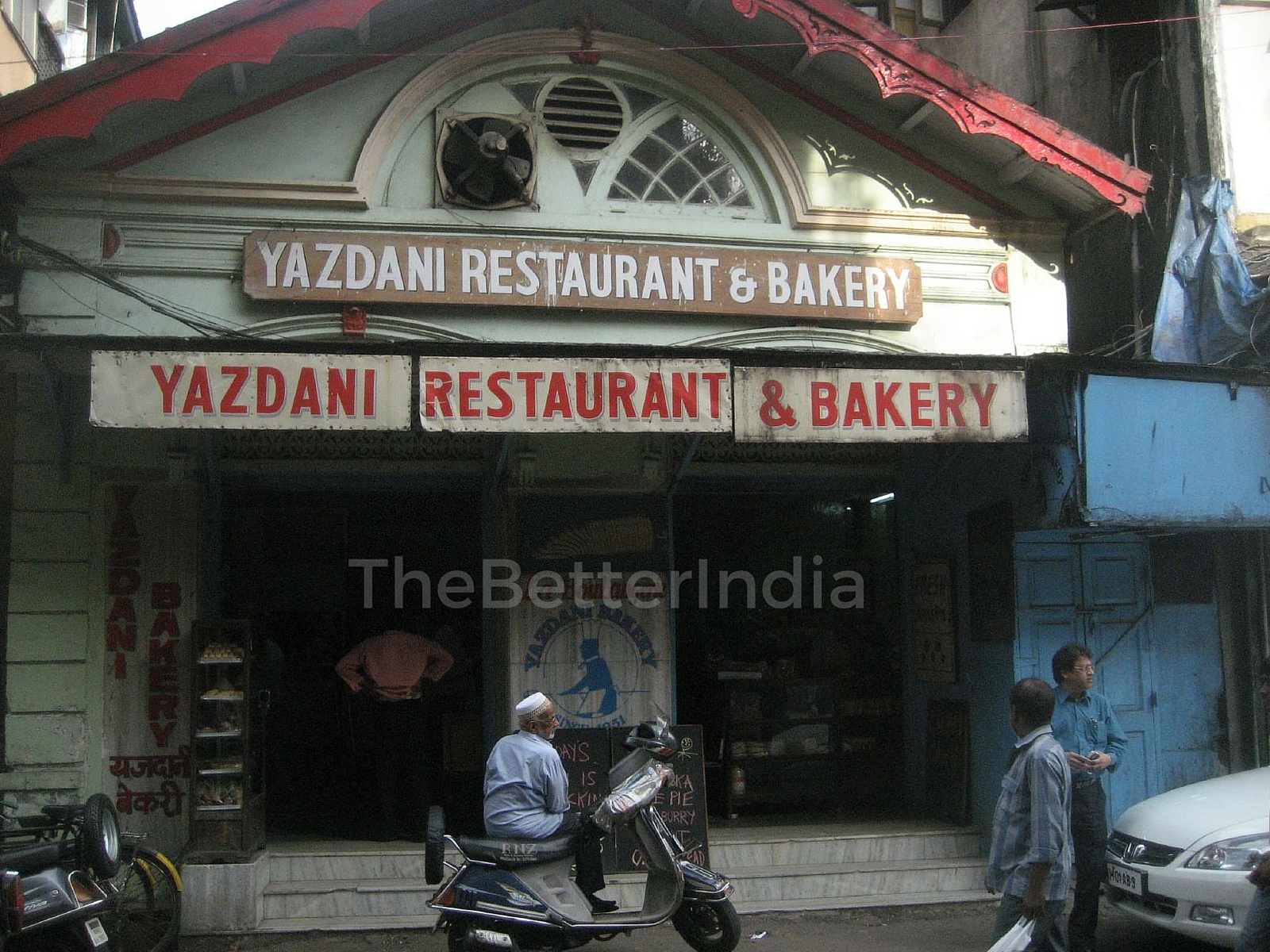 The fact that a Japanese bank had once operated from its premises makes it even more mysterious and alluring.
The accommodating younger generation of owners was running the show on that particular day and we were happily let in. I was awestruck by the dark, dingy kitchen that held more than a century of bread stories. We walked across the large weighing scale that reminded me of cargo scales on railway platforms, passing the frail, old, loincloth-clad baker, who was intent on patiently rolling areca nut-sized balls of oats-and-raisin cookie dough and over a zillion (150, actually) trays of laadi pao (a Mumbai icon – soft, pull-apart buns, eaten with curries or by themselves, but almost always with pao bhaji and fiery batata wadas), and made our way towards that warm, beckoning light at the end of the tunnel-like room. It came from the century-old wood-fired oven, where all the Yazdani breads were baked. It was large enough to house 150 trays of pao at a time and easily dwarfed the modern, steel-bodied commercial oven that stood just a few feet away. Multiply that figure by countless cycles through the day and you'll struggle to arrive at the final number.
The aroma of sweet yeast promptly sent me into a daze as I watched the shaping counter in fascination. This bakery needed no wicker baskets for proofing, no mechanized trays to carefully push proofed loaves into the oven. No fancy equipment – just the experienced hands of the baker and a few metres of well-used jute covered in flour. There was no sign of chemical additives – just bags and bags of flour. A few packets of raisins here and there, some slices of tomato and sprinkles of herbs, left over from the previous batch of their version of focaccia, lay on the side. There was no time for the head baker or his assistants to chat with the visiting tourists about their craft; there were pockmarked metal trays, gone black at the corners, waiting to be filled with shaped dough. It was time for business.
Manning the tiny entrance to the large, stone-built oven and sweltering in the heat emanating from it, stood the head baker, bare-chested but for a sweat-drenched vest that clung to his upper body, chiselled from years of honest labour. He made sure the floor of the oven maintained the temperature he wanted and pushed in trays of pao using his wooden paddle. Every now and then, he would move the furthest tray about to ensure an even colouring. Then, in a matter of minutes, he pulled them out and shouted for fresh trays to load in.
With that kind of precision maintained, there really was no need for mechanization of any kind.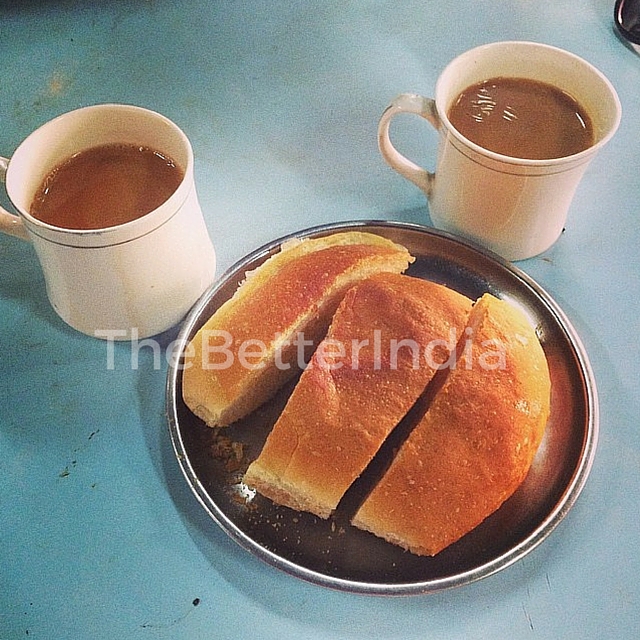 We came out of the kitchen, fascinated by and grateful for the experience, and sat down to fresh buns – made that morning, with such a liberal smear of salted butter sandwiched between them that it looked almost like a thick slice of young cheddar – along with thick, cheap, old-worldly ceramic cups filled with sweet tea. A round of Yazdani's famous ginger biscuits followed and I suddenly felt I didn't want to continue with the rest of the food walk, because that would have meant leaving the bakery. I would have much rather spent the rest of the day just watching the bakery filled with silent action, with no sound to disrupt its peace but the whirring of the long-stemmed fan hanging from the high wooden ceiling.
(Excerpts from Crumbs! Bread Stories and Recipes for the Indian Kitchen by Saee Koranne-Khandekar; Published by Hachette India; Pp: 256; Price: Rs 450.)
Like this story? Or have something to share? Write to us: contact@thebetterindia.com, or connect with us on Facebook and Twitter (@thebetterindia).
About the author:
 Originally appearing in 
Women's Feature Service
(WFS) and republished here in arrangement with WFS.
We bring stories straight from the heart of India, to inspire millions and create a wave of impact. Our positive movement is growing bigger everyday, and we would love for you to join it.
Please contribute whatever you can, every little penny helps our team in bringing you more stories that support dreams and spread hope.
Tell Us More