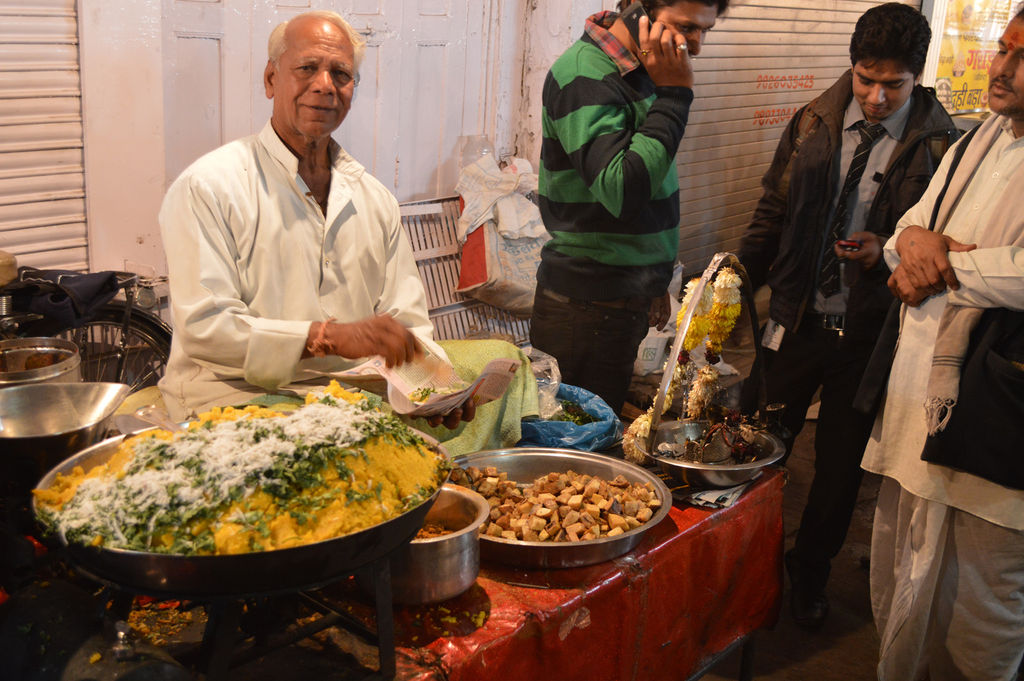 Discover the mouth-watering culinary wonders at Sarafa Bazaar, the heart of Indore's street food culture.
Indore's love affair with food is long and legendary, with street food being a much-discussed and passionately debated topic in foodie circles. The flavours of Indore's diverse kitchens mingle madly at the legendary Sarafa Bazaar, which comes to life at 8 pm, when the jewellery market behind the Rajwada Palace, a crumbling remnant of the Holkar dynasty, closes down.
Perhaps the most celebrated foodie landmark of the city of Indore, Sarafa Bazaar has a lot to offer for the gastronomically inclined!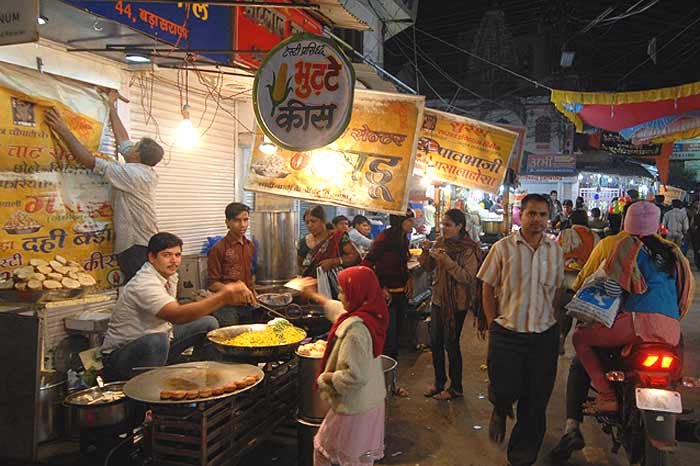 Though no one is sure about the origin of this bazaar, it is believed that it started some 100 years ago and was encouraged by jewellery shop owners so the noise and bustle would secure their own shops at night. With this in mind, they willingly started offering space in front of their shops to food vendors and, thus, Sarafa Bazar came into existence. Today, when most of Indore is asleep, this late night market gets nearly 3000 visitors, both locals and tourists.
The visitors stream through its streets, stopping now and then to savour the delectable goods laid out in plain sight.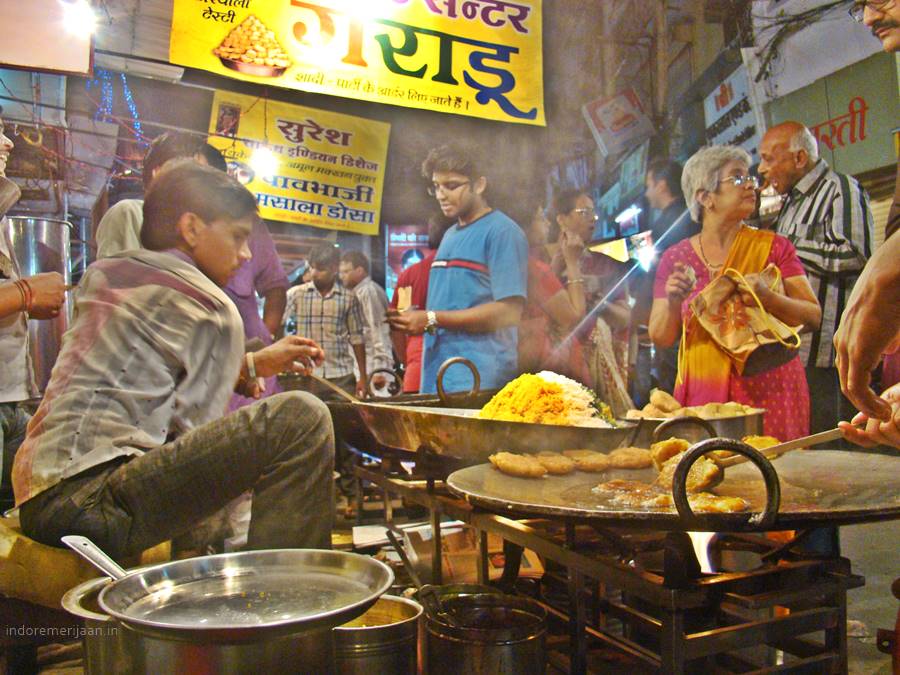 The cheerful and chaotic festivity on the streets of Sarafa is mesmerising – neon signboards strung up on the shutters of closed jewellery shops, well-lit carts breaking up stretches of darkness, people carefully negotiating their way past large kadais bubbling with hot oil, and food vendors busily serving up a dazzling fare. Sarafa Bazaar stays open well into the night, both fuelling and satiating the city's irrepressible appetite.
One look at the goodies on offer and it's easy to understand why this night market is placed so high on the foodie pedestal. Generations of tweaking & perfecting classic recipes have led to Sarafa Bazaar being the heart of street food culture in Indore, with its lanes crammed with sounds, smells and one-of-a kind culinary options. About 50 different dishes are available at Sarafa Bazaar. Since Indori food is rarely subtle, most of the fare is all about richness and tartness.
Explore Indore's strikingly distinct cuisine with this tick-off list, which guarantees a gastronomic adventure at the Sarafa Bazaar.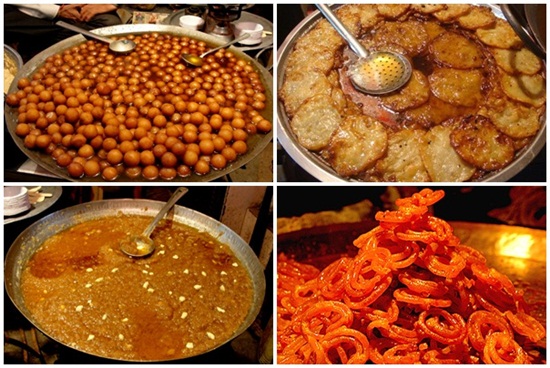 Poha Jalebi: This signature breakfast dish of the city is a marriage of two unlikely partners, one from Maharashtra and the other of Arabic origins. It is light, mild and served with spicy crunchy missal.
Sabudana Khichdi:  The sole provider of carbohydrates on a day of pious abstinence in most Indore homes is also one of the most popular street foods available in Sarafa Bazaar. Om Prakash Vyas of Saawariyan Seth has his own style of making this yummy dish that his father started cooking in 1983.
Bhutte ki Kees: The melt-in-your mouth dish is a seasonal speciality made from corn, shredded and cooked with milk, coconut and spices until it acquires a moist, smooth texture.
The hearty and filling Bhutte ki Kees is topped off with fresh coriander, grated coconut and lemon juice.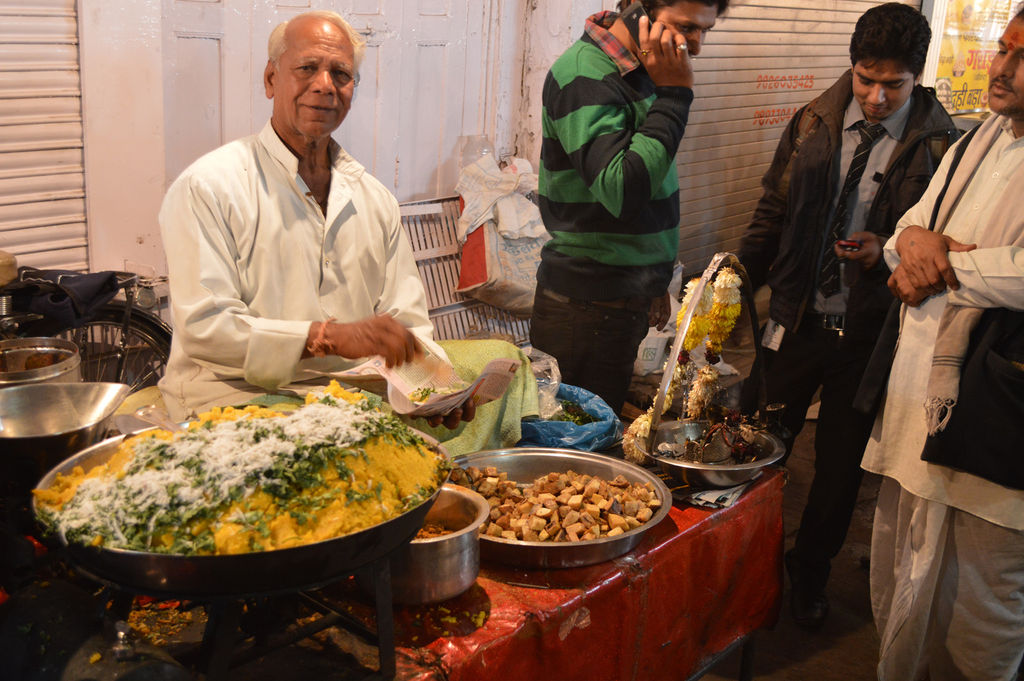 Garadu: A variety of the humble yam, fried to perfection and sold on pushcarts, this crisp snack is topped with spices, chillies and lemon juice and is hot enough to render that familiar burning sensation on the tongue.
Malpua: The thin pancakes made of flour, khoya (milk solids) and semolina, are deep-fried and dunked in sugar syrup, and often served with rabdi to create this truly decadent dish.
Khopra Patties: These famous patties, potato balls with a core of stuffed coconut, are fried right in front of customers and served with tangy tamarind chutney. Try these at Vijay Chat House, along with their crisp samosas and special
Try the unique Khopra Patties at Vijay Chat House, along with their crisp samosas and special kachoris.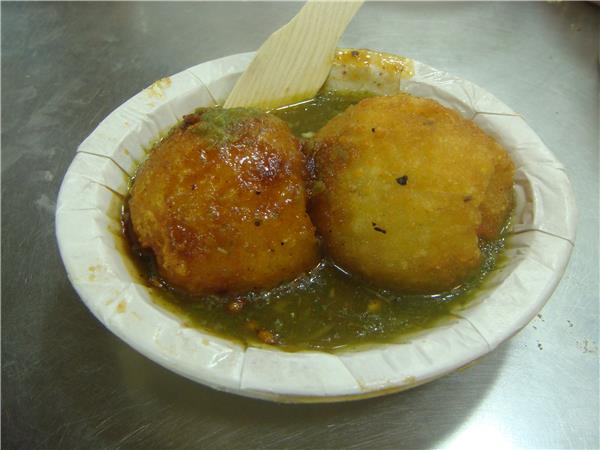 Egg Benjo: Egg Benjo is made from an omelette, crisp and red with chillies, nestled in a warmed bun that is melt-in-the-mouth soft. The egg benjo is Johnny Hot Dog Shop's chief claim to fame.
Dal Bafla: A close cousin of the Rajasthani dal baati churma, the bafla is an oven baked ball made with wheat and semolina, which is crushed and dipped in ghee before being served. A light dal, churma, coriander-mint chutney and mango pickle accompany the bafla. Do not miss the dal bafla at Rajhans.
Jaleba: A king size jalebi fried in desi ghee, the jaleba is large and crisp but soft within, and steeped in sugar syrup.
Best had piping hot, the succulent Jaleba is a must try original at the Jai Bhole Jalebi Bhandaar.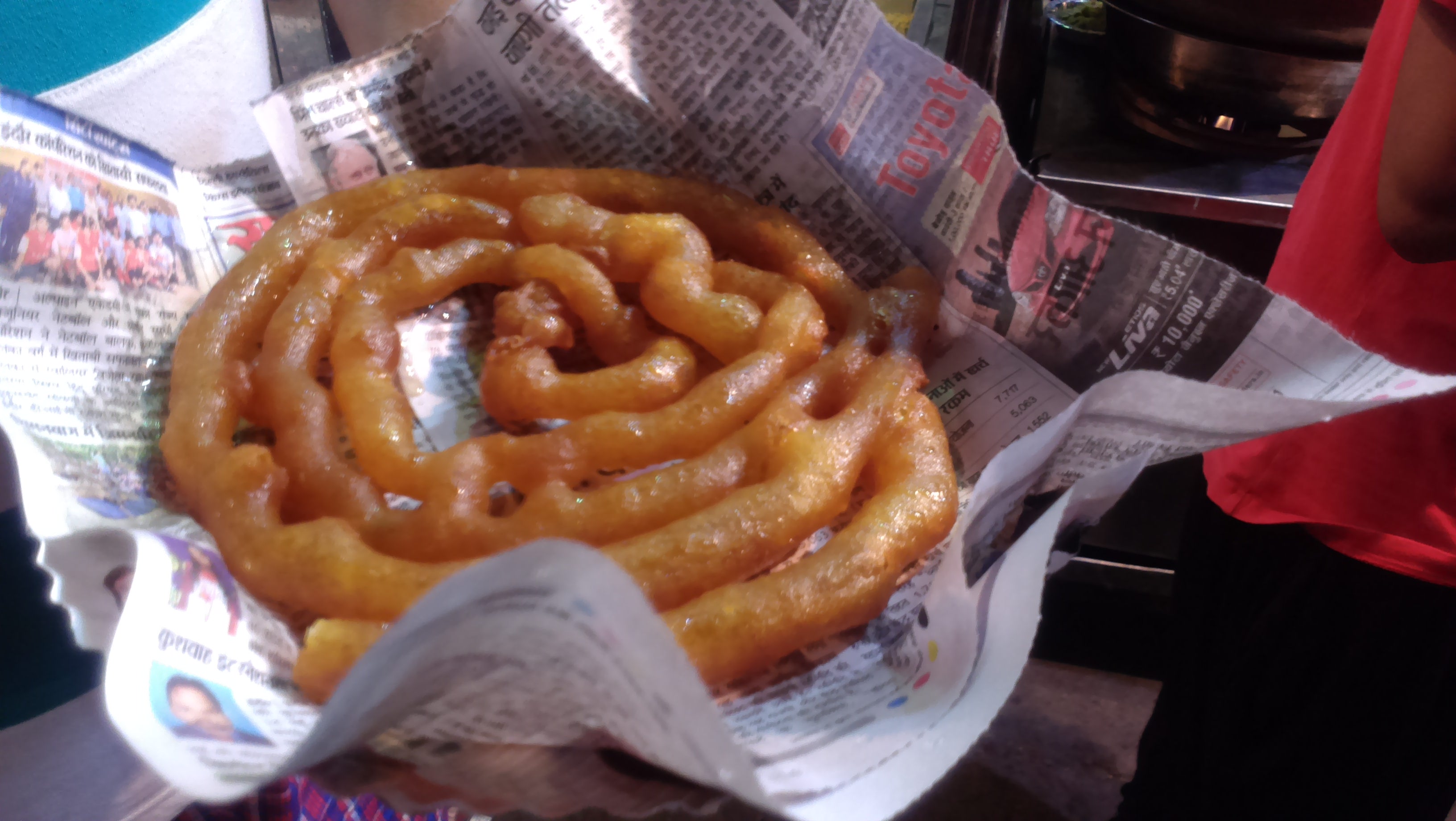 Ratalu: A winter speciality of chunks of purple yam deep-fried to a uniform golden-brown and generously smothered in red chilli powder, the spicy ratalu can singe lips and warm the very being in just one bite.
Hapus Icecream with Shrikhand: A scrumptious dessert in which saffron flavoured shrikhand with pistachio and cashews is served with traditionally made alphonso ice cream, this concoction is best tried at the 55-year-old Agarwal Ice Cream shop.
10 flavours of pani puri: Sarafa Bazaar is well known for its decades-old stalls serving sinfully delicious chaat.
Thereare several stalls and carts offering pani puri in 10 different lip-smacking flavours, in addition to the usual mint-and-chilli-spiked water.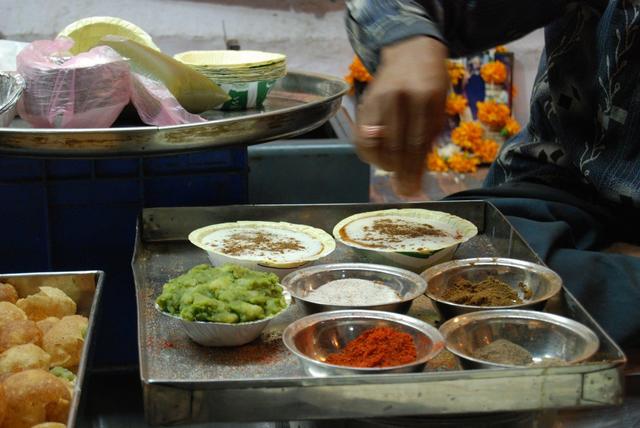 Doodh Chana and Namkeen: A standout snack of kabuli chana, soaked in milk for several hours before it is fried and spiced, doodh chana is incredibly soft and delicious. Try this at Ganesh Namkeen, a shop selling all kinds of namkeen, from pineapple sev to pani puri sev. While there are countless varieties and variations of namkeen, the staple is the famous Indori khata meetha.
Kaanji Vada: A sour-savoury take on dahi vada, in this dish, plump vadas are soaked in kaanji.
Kaanji is a digestive drink made of fermented mustard with a big smack of asafoetida.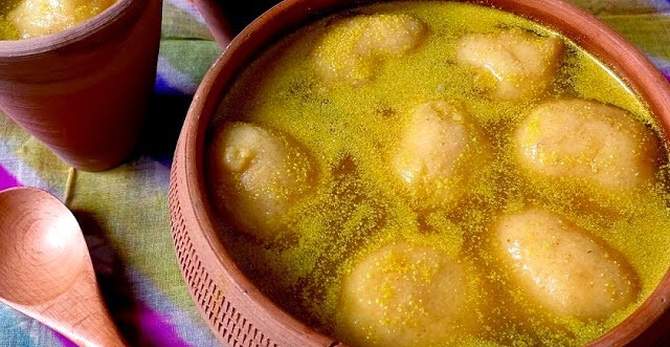 Petha Paan: In this unique paan, cashew, almond and gulkand (rose jam) are encased in a thin layer of green petha, which is held together with a clove. This novelty is the perfect end to a delicious evening and can be found at Anna Ka Paan shop.
Indori shikanji: A world removed from the North Indian shikanji experience, this shikanji has neither lemon nor water. Rather, it is made of milk and dry fruits with just a hint of tanginess from the mattha (buttermilk), and has a dewy sweetness to it. A visit to Sarafa Bazaar is not complete without having Nagori Ki Shikanji.
Sarafa Bazaar is a place that beckons food lovers to return, again and again, as much for the taste of its unique offerings as for the spirit of Indore's storied culinary culture. Grandparents, toddlers, visiting relatives, hordes of bachelors, and luggage bearing passengers all come to visit this mecca of scrumptious street food. Seeing men ferrying plates of hot food to their families and NRIs dragging their reluctant offsprings to the new experiences that await them, one realises why the bustling Sarafa Bazaar is the most celebrated landmark in the city of Indore. Definitely a must-visit for ardent lovers of street food!
Know more about it in a video here:
Like this story? Or have something to share? Write to us: contact@thebetterindia.com, or connect with us on Facebook and Twitter (@thebetterindia).
We bring stories straight from the heart of India, to inspire millions and create a wave of impact. Our positive movement is growing bigger everyday, and we would love for you to join it.
Please contribute whatever you can, every little penny helps our team in bringing you more stories that support dreams and spread hope.
Tell Us More