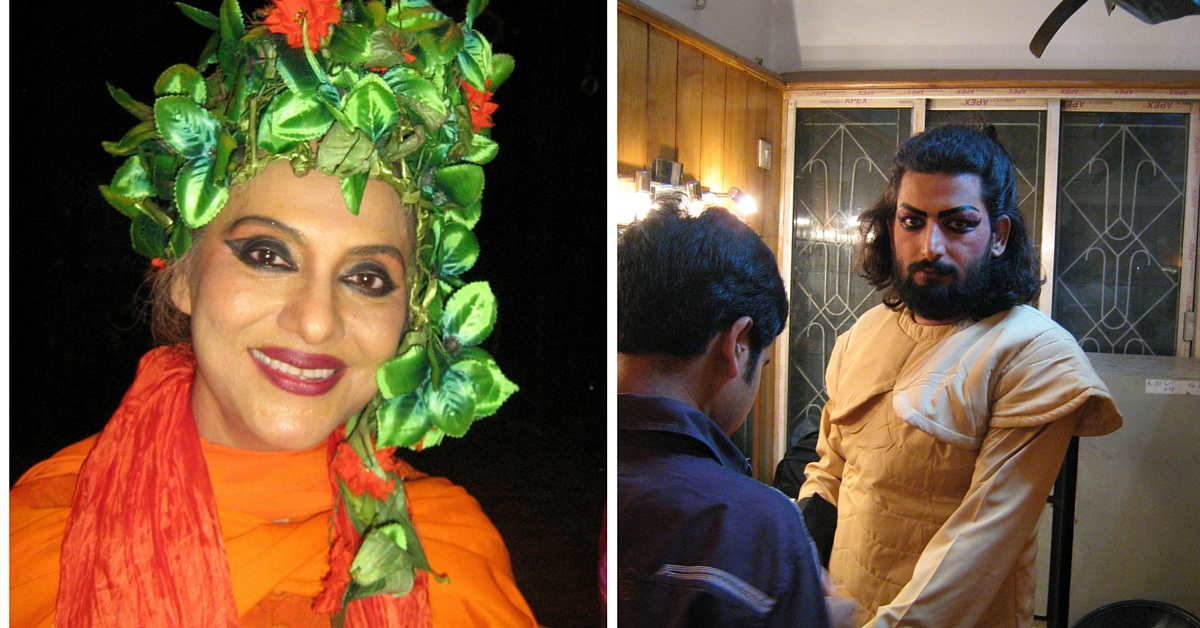 Alokananda Roy, for years has been using the arts, especially traditional dance and music, to change lives of convicts of the Presidency Correctional Home in Kolkata.
For years, Alokananda Roy has been using the arts, especially traditional dance and music, to change lives of convicts at the Presidency Correctional Home in Kolkata.
A six-foot man quietly strides across the green room, thoughtfully addressing his ducktail beard. He puts on his period costume as he silently mouths verses from Rabindranath Tagore's 'Valmiki Pratibha'. He is the lead actor in this well-known dance drama that tells the story of reformation – of how the dreaded 'dasyu' (dacoit) Ratnakar metamorphosed into Saint Valmiki, who went on to pen the great epic, 'Ramayana'. Nothing unusual so far, except the man, Narinder Singh, originally from Punjab, is serving time in Kolkata, West Bengal's state capital, under trial for being found with a large arms cache.
Up comes a woman, resplendent in her smile, attitude and attire, and helps Singh with his make-up. She is Alokananda Roy, famous danseuse and "reformer of souls", who is trying to draw out Valmiki from her student. She has done it before, with Nigel Akkara, once a dreaded convict now an established businessman and film actor, and she wants Singh to do well. In fact, Roy wants her entire cast made up of convicts, some with life sentences for murder and other heinous crimes, to make a mark.
Her fervent wish gives them a reason to believe in themselves.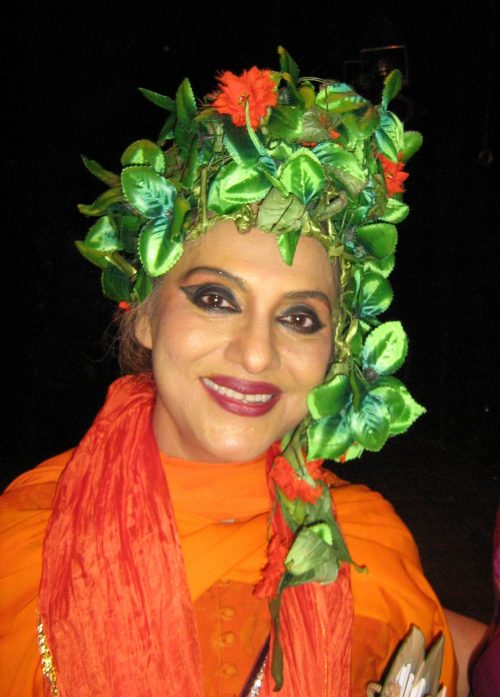 Last year, when Singh (he has since been acquitted) and his fellow inmates trouped onto the hallowed stage of the city's iconic Rabindra Sadan their heart-felt performance drew a standing ovation from their audience, a huge contingent of policemen.
That evening the men in uniform, responsible for putting them behind bars, truly believed that just like the hero Ratnakar these convicted men had a real chance at leading a better life, overcoming the demons of their past.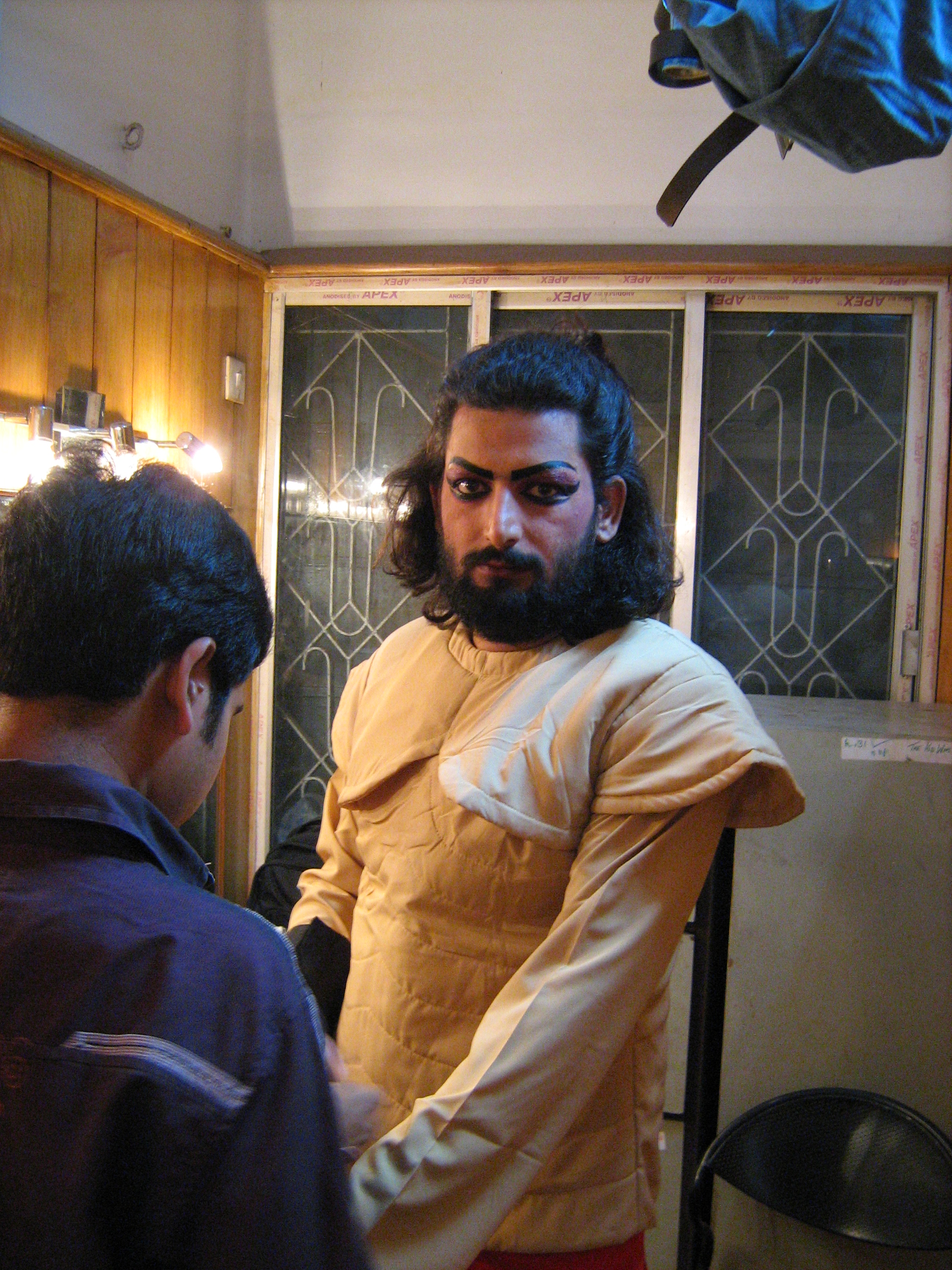 For years now Roy has been using the arts, especially traditional dance and music, to change lives. Be it introducing Tagore to convicts or starting a school for children of female inmates, through her "movement" she is helping them "return to a world they once knew". However, the erstwhile beauty queen-cum-dance diva-cum-actor embarked upon the journey of reaching out with "dance therapy" much after she had gained a reputation for being a remarkable classical exponent.
Having learnt Bharatanatyam from Maruthappa Pillai followed by several years of Odishi under the guidance of Sanjukta Panigrahi, she eventually started her own dance school Chandanaloke. Apart from that, over the years, she has toured across India and abroad, enthralling audiences with her spectacular, well-choreographed stage performances. Nowadays, she is equally celebrated for her efforts to bring a sense of normalcy to the traumatic lives of those on whom the larger society has given up.
"Sure they have committed crimes that need to be punished, but if they wish to change, they should be given a fair opportunity," urges the passionate teacher, who is in her sixties.
It was in 2007 that Roy first stepped inside the Presidency Correctional Home (Alipur Jail); she had been invited as a chief guest for the Women's Day celebrations being held there.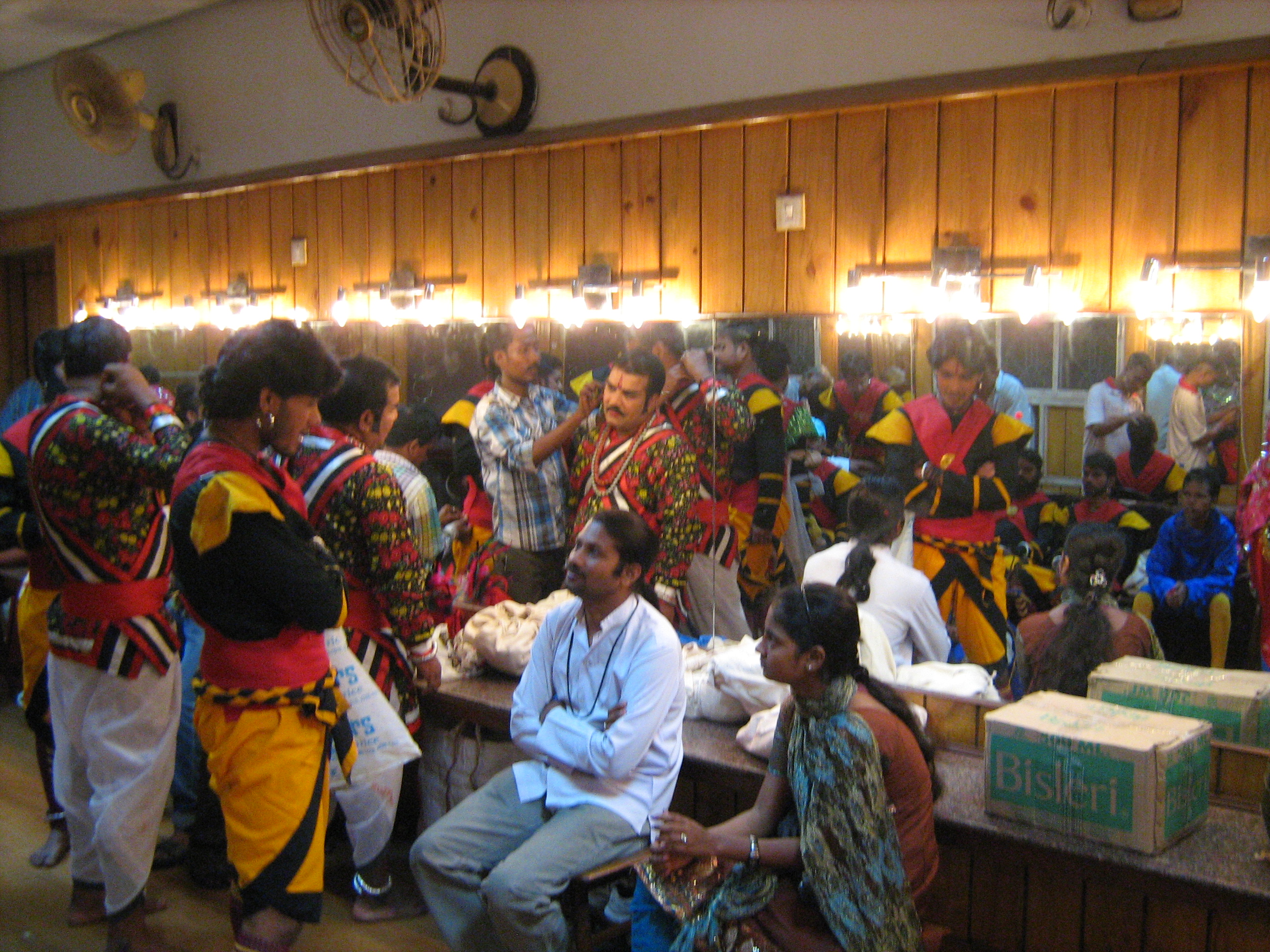 "That visit liberated my mind. I was expecting dark, unlit corridors leading to strong metal doors. Instead, as I entered, I saw a nice open space, with some greenery. After the day's programme, some women inmates asked me if I could teach them dance and I decided to take it on," she recalls.
Another thing that had struck Roy – and it's something that actually pushed her to start her work in the jail – was the fact that she "noticed many convicts wandering about aimlessly, bereft of anything to look forward to. That saddened me a great deal. It didn't seem like they believed they had any future ahead of them. So I made up my mind to do something for them".
Of course, initially, not only was reaching out to the male inmates, in particular, not the easiest of tasks, but getting them to dance, which most of them generally identified as a "feminine activity", was even tougher.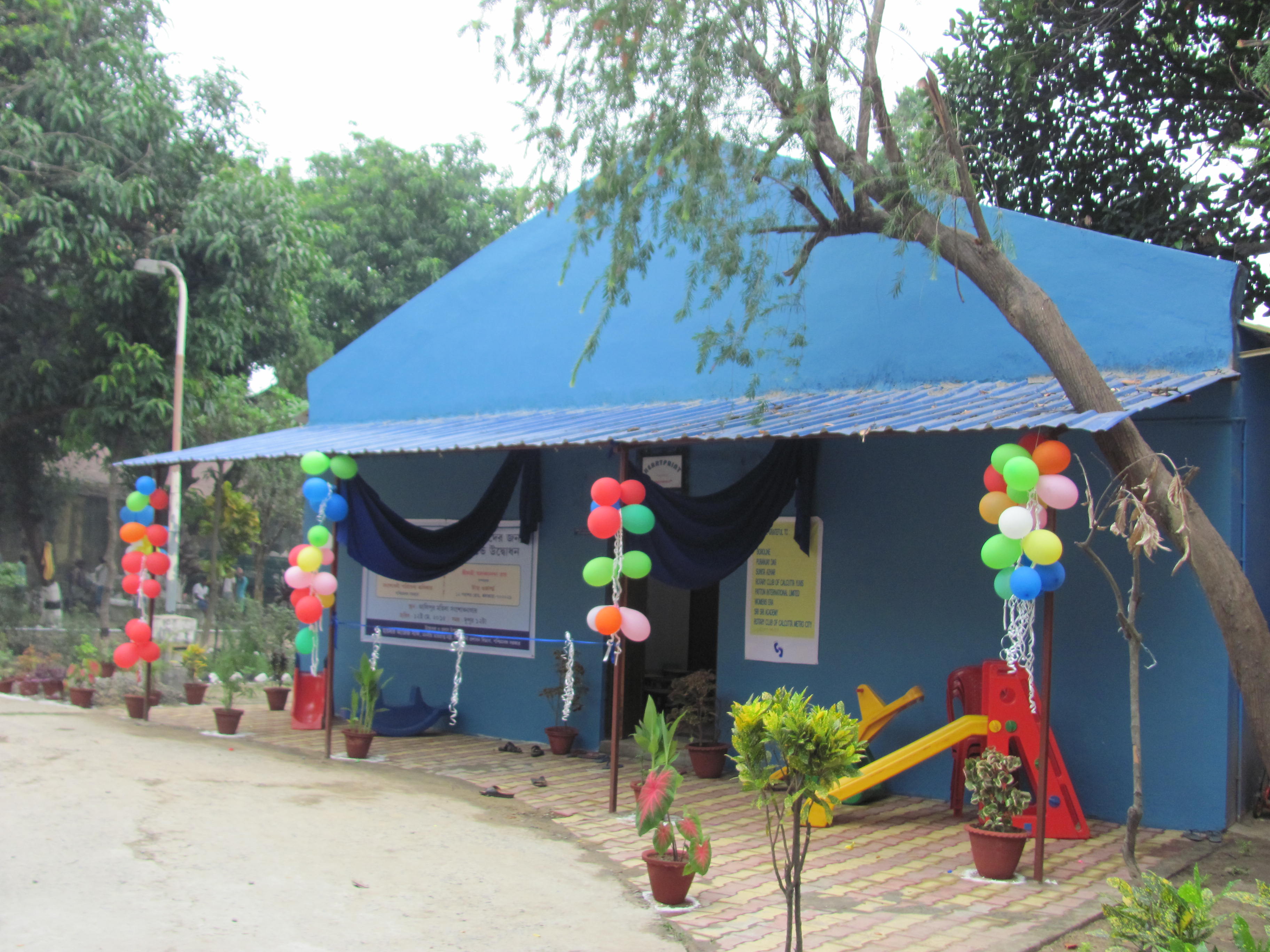 Roy realised that she had to use a different approach and so she began by introducing them to Kalaripayattu, an ancient martial arts form from Kerala. This difficult, though rhythmic, art form instantly caught their attention and they became open to learning from Roy. From there on she gradually eased them into understanding dance and in time prepared them to perform elaborate dance-dramas.
Her first production with them was 'Valmiki Pratibha', in which she incorporated Chhau dance movements along with experimental music and rustic vocals. Staged in 2008, initially in prison and later in public, the landmark dance performance changed the way the people perceived those confined within the prison walls. Performed over 70 times around Kolkata and other cities it ended up revolutionising the lived reality of its actors.
Since this early successful experiment Roy has presented many more productions with the talented convicts, male and female.
As she puts is, "I have adapted and developed many established and traditional dance dramas so that they are appealing to both the performers and the audiences. These carefully selected performances have so far yielded great results, allowing hardened criminals and under-trials to realise their true potential, raise their self-esteem and strengthen their desire to reintegrate with the world outside. Having worked closely with them for a length of time I see the hope in their eyes."
If Roy has provided a creative outlet to the inmates, then she has even extended her healing touch to their young children, living with them in confinement.
"I have observed that kids staying inside the jail premises are very vulnerable. Not only do they come into close contact with people who have been involved in criminal activities, something they shouldn't be exposed to so early in life, they also tend to pick up the choicest of expletives and bad behavioural traits. Essentially, such influences and experiences make up their everyday life, except for the rare occasions when they are allowed to dress up in bright clothes and go out. But where do they go out? With their mothers when they are transported to court in jail vans for their hearing. Imagine, for children of those who are already serving their sentence even such an 'outing' is not possible. Does a child deserve to be this way? What about their education, sports, recreation? I knew something had to be done," says Roy.
Consequently, about a year ago she set up a school within the compound of the Presidency Correctional Home – the first such facility in India – so that the female inmates can rest easy that at least their little ones won't have the dismal lives their mothers are leading. Every morning, a posse of young wards dressed in a bright uniform, lugging their school bag and water bottle head to Heartprint, where they discover a whole new world courtesy their books and attentive teachers. Their school is a pretty structure built on the western side of the jail compound, complete with desks and chairs, books, toys and even a television set that Roy has managed to get from the jail authorities.
"For the many who have been born in the jail, this is the only 'home' and 'world' they have known. Till we set up Heartprint they didn't even know what a school is. It's no fault of theirs that they are in jail. They are there because their mothers cannot make it out to the outside world," shares Roy.
Committed to the cause of enabling those caught in an otherwise miserable situation to discover their hidden talents and, at the same time, renew their sense of hope for a better tomorrow through their children – Roy's creative, therapeutic approach is indeed making a big difference.
Like this story? Or have something to share? Write to us: contact@thebetterindia.com, or connect with us on Facebook and Twitter (@thebetterindia).
About the author:
Written by Sujit Bhar for
Women's Feature Service
(WFS) and republished here in arrangement with WFS.
We bring stories straight from the heart of India, to inspire millions and create a wave of impact. Our positive movement is growing bigger everyday, and we would love for you to join it.
Please contribute whatever you can, every little penny helps our team in bringing you more stories that support dreams and spread hope.