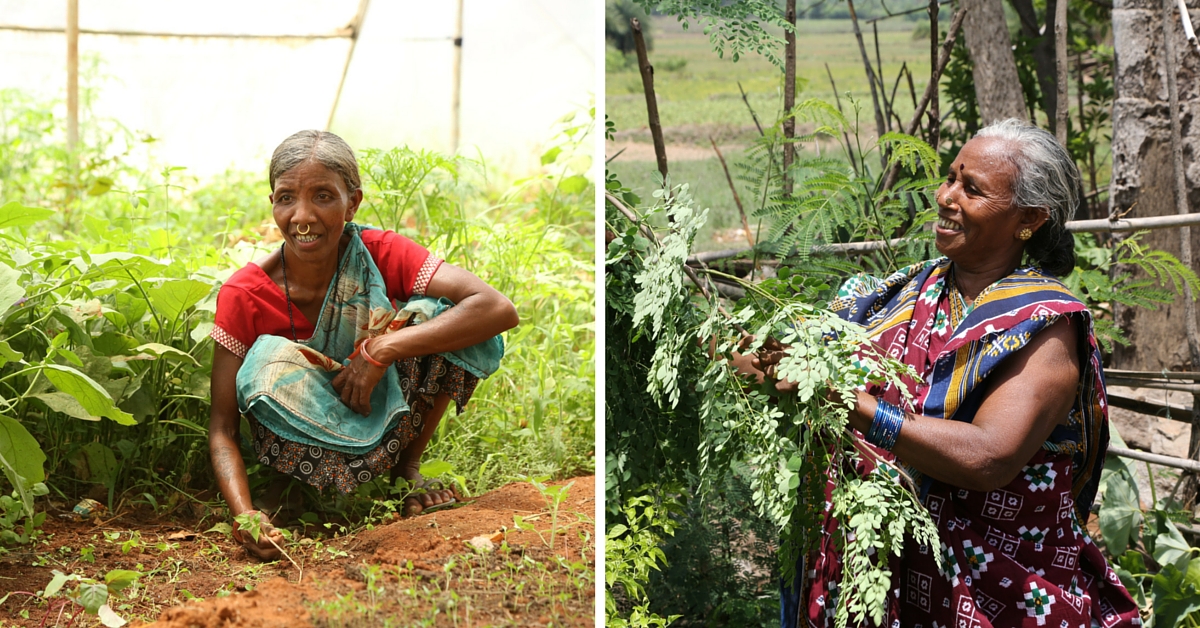 A rural women's movement in north India has played a significant role in dismantling the existing power structures and overcoming gender-based exclusion from ownership of land and its management.
A rural women's movement in north India has played a significant role in dismantling the existing power structures and overcoming gender-based exclusion from ownership of land and its management.
Ensuring women's equal rights over land and other forms of property and inheritance has been flagged as one of the key strategies for ending global poverty under the Sustainable Development Goals (SDGs), which India, along with other UN member states, committed to in September last year. Its idea is to promote their women's empowerment by giving them "equal rights to economic resources as well as access to ownership and control over land and other forms of property, financial services."
Of course, in India when it comes to women's rights, particularly those related to land ownership and control, laws notwithstanding, it's the societal norms that end up playing a more active and decisive role in enabling access.
In light of this critical factor then, and considering this local-global articulation on land rights for women, it may be important to look into rural women's understanding of the structural causes of gender-based injustices as well as strategies that are needed to address it.
In a study, 'Challenges and Barriers to Women's Entitlement to Land in India', conducted by Landesa and UN Women, grassroots women identified low awareness and prevalent social norms as the major constraints on women's right to land and property. These norms are based on traditional practices that influence assumptions and ideas, which are seen in people's everyday interactions.
Take for instance, that men are owners of land at the household level is a gendered social norm, which is clearly reflected in the reality that close to 90 per cent of rural men own land (no precise data available).
Yet, more alarming is the fact that whereas over 74% of rural women work in the field as agricultural producers only 13% have any operational rights.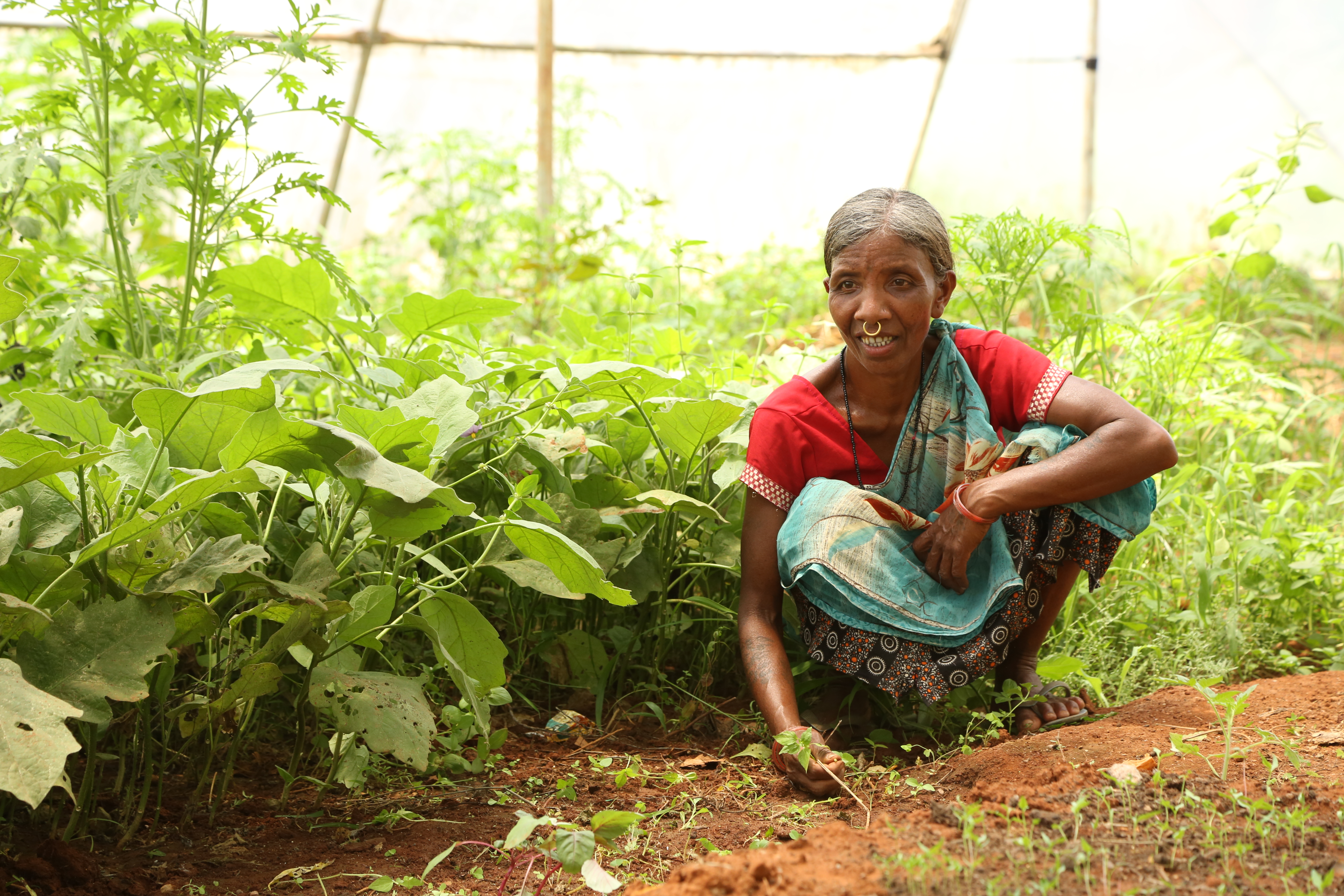 Essentially, despite the legal provisions on women's inheritance of land in the country under the Hindu Succession Act as amended in 2005, the prevailing customs, especially in the rural areas, continue to hold sway and prevent women from gaining ownership of ancestral land or property.
Nonetheless, such traditionalist norms, which are entrenched in a deeply patriarchal system, are gradually undergoing a change, thanks to the large-scale mobilisation of women from the Dalit and other marginalised social groups.
In north India, a rural women's movement, aimed at enabling them to assert their political rights and economic identity, particularly as farmers and land owners, has played a significant role in dismantling the existing power structures and overcoming gender-based exclusion from ownership of land and its management.
The campaign has been led by AROH Mahila Kisan Manch (in 71 districts of Uttar Pradesh) and the Gulabi Gang (Pink Sari Brigade), a 400,000 member-strong women's group.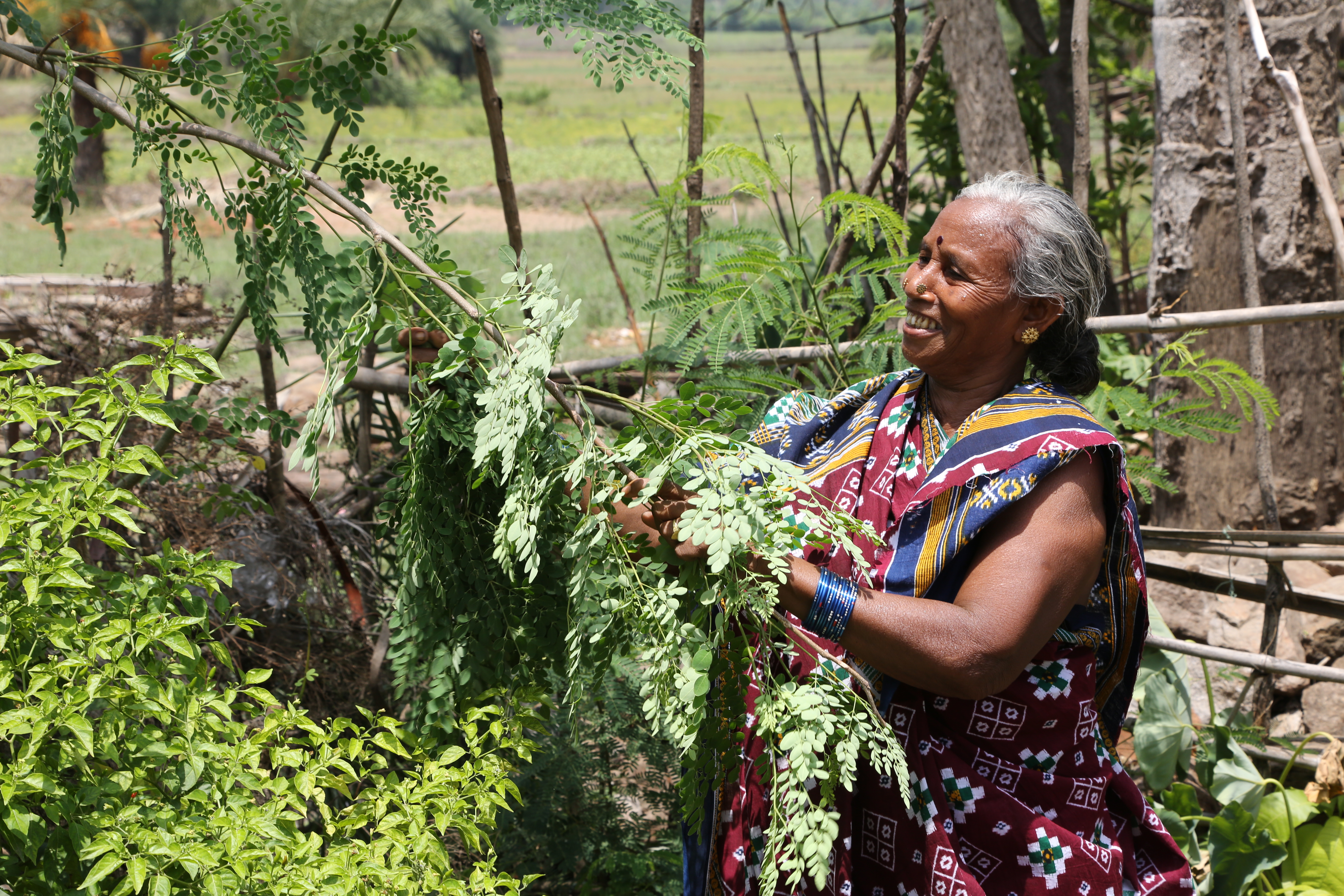 Besides, a 2014-15 study, 'The Political Economy of Agricultural Land: Women's Agential Power', has also made a note of women's successful claims to agricultural land. This study, conducted in five districts of Uttar Pradesh, reveals that of the 118 women respondents, a significant majority – 110 women (over 93.22%) – had some land in their names either individually or jointly with their husband or another member of their household. Of the 175 plots owned by the women surveyed, 136 were solely owned by them while the remaining 39 plots were in joint ownership.
Another important observation is that the sole ownership of land was significantly more prevalent among married women (79.19%) as opposed to (69.23%) single women, indicating some possible change resulting from the efforts, including various initiatives and campaigns, of AROH Mahila Kisan Manch to establish "women are the farmers".
Suhadra Devi from Chakchatgan village in Banda, one of Uttar Pradesh's most backward districts, talks eloquently on women's newly-acquired social prestige as well as dignity, which come with the ownership of land.
She says, "Land rights for women means greater financial stability, food security and social status for the entire family. Land provides food for the family for the entire year. We don't have to buy food. We can grow gram, wheat and lentils and use most of it for household consumption. Whatever is left can be sold in the market. Also, if land is in the woman's name a man cannot sell or lease it out wrongfully especially under the influence of alcohol."
A vociferous champion of equal rights, she points out, "It is the woman who manages the home and fields so she has every right to own land. When land is in her name she controls the income from it and uses the money to buy essentials for her children. The man, on the other hand, very often uses a part of the income to buy alcohol, 'beedi' (country cigarettes) and 'gutka' (tobacco). On an average, he spends at least Rs. 10 everyday on these addictions, money that could otherwise have been used to buy food for the children. Also, those women who do not have land in their name are extremely vulnerable to abuse and they can be easily evicted from their marital home."
Like Suhadra, Girija Devi, a local primary school helper in Beona village, affirms that land rights indeed enable women to gain their rightful place in the family and society. She says, "Earlier, I used to beg for food, now I am the chairperson of a federation of 327-women Self Help Groups (SHGs). Together we can manage our own life and resources. We are 'saksham' (capable), have freedom of movement, self-confidence and independence. We no longer feel hesitant to speak to the police, bank officials and government functionaries. In a way, for women, land ownership has resulted in two major changes: 'paisa' (assets) and 'samman' (dignity)."
Agency, empowerment, prosperity – in a nutshell, that's what land rights for women guarantee not just for individual households but the larger community as well. The likes of Suhadra, Girija and others have understood this fact and are ready to stand up and stake their rightful claim.
Like this story? Or have something to share? Write to us: contact@thebetterindia.com, or connect with us on Facebook and Twitter (@thebetterindia).
About the author:
Written by Govind Kelkar for
Women's Feature Service
(WFS) and republished here in arrangement with WFS.
We bring stories straight from the heart of India, to inspire millions and create a wave of impact. Our positive movement is growing bigger everyday, and we would love for you to join it.
Please contribute whatever you can, every little penny helps our team in bringing you more stories that support dreams and spread hope.