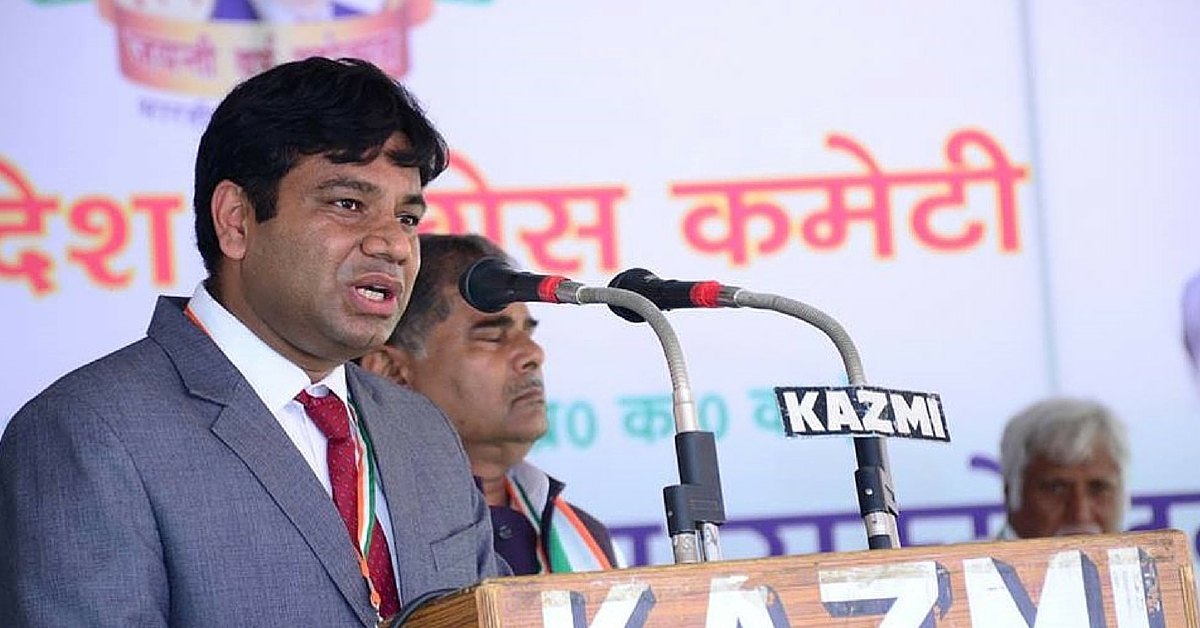 Shashank Shukla has been a fighter pilot, a corporate professional and an educator. Today, he is serving the country as a politician. His experience serves as an example for young people across India who are redefining service and traditional careers.
Shashank Shukla has been a fighter pilot, a corporate professional & an educator. Now a politician, he hopes to one day revolutionise education in India.
Shashank Shukla's career has taken him into the skies as a fighter pilot, into corporate boardrooms as a consultant, and into classrooms as a Teach For India Fellow. Today, he's a politician.
"I used to look at politicians with contempt. Now, I look at politics – as it should be – as the most accountable and selfless form of service. It is also the most impactful," he says.
How does someone navigate a 180-degree career switch and commit to public service?
"The one thing that has remained constant is my desire to serve," he says.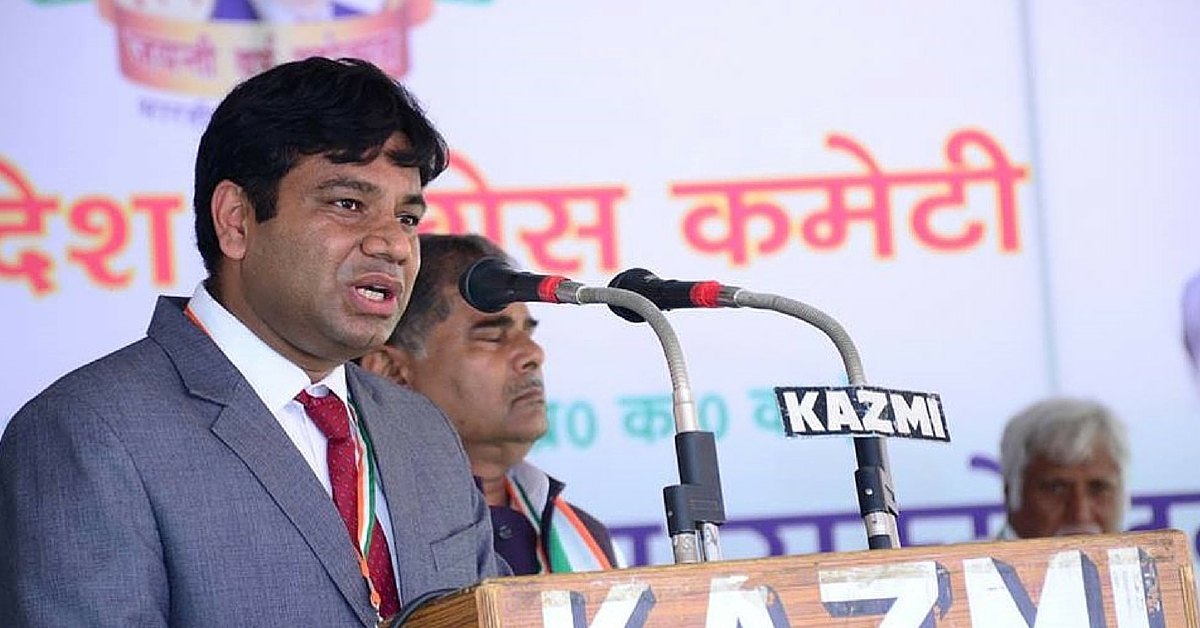 An injury during mountain training abruptly ended his dream stint with the Indian Air Force. With his single mother entering retirement, Shashank's first thought was to get a job.
He sat for CAT, went on to get his MBA and spent the next seven years climbing the corporate ladder at reputed organisations like GE Money, Citibank and Infosys.
Although his success brought him the comforts most people dream of, he was plagued by a "nagging feeling" that he wasn't quite doing what he was supposed to.
During this time, he also worked with his wife to build a school on family land in Uttar Pradesh. Both, Shashank and his wife, believe that education is the silver bullet for India's problems and building a school seemed like the best way to contribute to the country. 
Shashank was passionate about the school and the impact it could have, but felt like a clueless novice in an archaic system. He knew he needed help and decided to dive headfirst into the sector.
"I've taken crazy risks. Whatever I've wanted to do, I've done. If you want to do something, then do it! Don't find safe options," he says.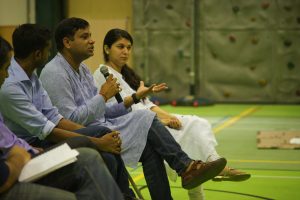 Teach For India emerged as the platform that would give him the best opportunity to learn about the educational inequity crisis and how to solve it. His two-year Fellowship began in 2010 at Sunrise English Medium School in Pune. One might conclude that the classroom was this soldier's crucible:
"Sunrise had four small rooms for 600 children. We were packed in like sardines. It had a tin roof, so there were no ceiling fans. This is in Pune – it really burns. By the end of each day, my kurta would be drenched with sweat," he says.
The Fellowship gave Shashank a foundation of pedagogy, curriculum and classroom management that he could take anywhere.
As a teacher, Shashank's time in the corporate world helped keep him focused, but not fixated on performance. He also paid particular emphasis to values and mindsets. 
Shashank's efforts paid off and his students blossomed. They were ranked in the Top 20 of the global Design for Change contest. Four of his students participated in Teach For India's original Broadway musical, 'Maya', and were later awarded scholarships through the national talent program.
"It's nice to see them do well in various spheres like sports and arts. A mindset can be applied to anything; winning is a habit," he says.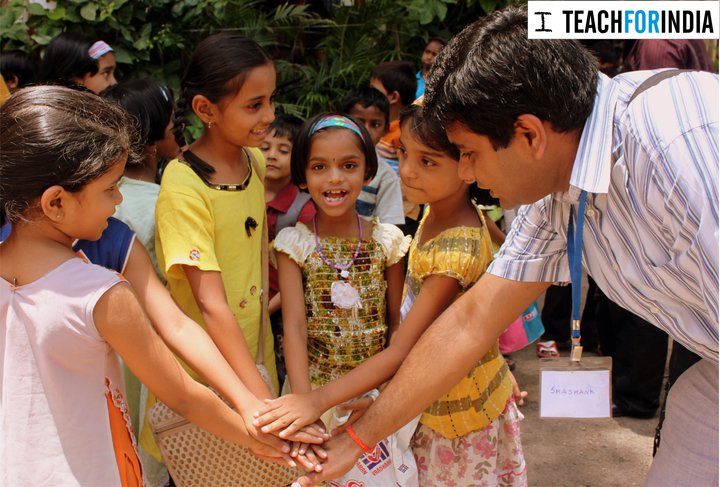 When Shashank talks about his students, the excitement is palpable. His favorite memory is of the day they gifted a computer lab to Sunrise. After they independently fundraised and ordered four computers, the class planned a party for the day they were to arrive. They were waiting, balloons-in-hand, to invite the principal to their computer lab. "It was a reverse thing!" Shashank remembers enthusiastically. He saw children, whose parents were barely literate, make their dreams a reality, and the experience reinforced the importance of education and student leadership.
"I really believe that if you want change, you should invest in children. Student leadership is closely linked with parent leadership and community leadership," he says.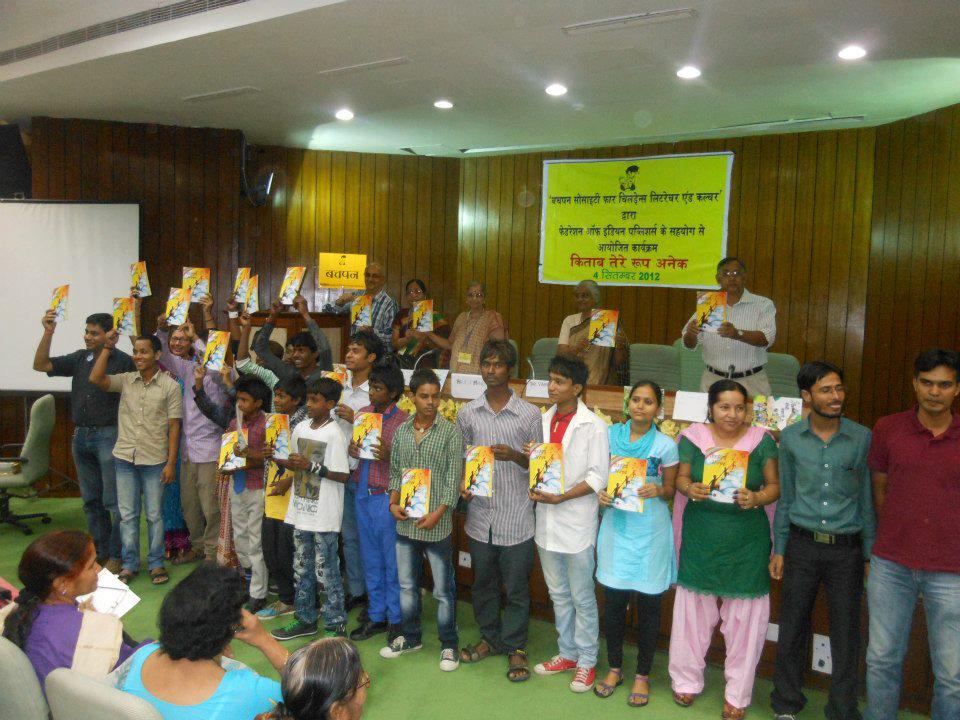 In June 2010, Shashank was selected by Anu Aga (Rajya Sabha Member) to become a member on the National Advisory Council (NAC) working group on education.
"I saw politicians pass sweeping bills and legislations. That's when I realized that the real power in a democracy lies with the politician. A district magistrate – after completing training at the age 23 or so – can impact two million kids on day one. Think about what he or she could do!" he says.
Around that time, the National Program for the Urban Homeless had started to take shape. Harsh Mander, the Supreme Court commissioner, had secured court orders for a residential program catering to street children, but needed someone to implement it. Having met Shashank while the latter was working at NAC, Mander tasked him with conducting a feasibility study to present to the Delhi government for approval. They agreed and Shashank moved to Delhi to work at Rainbow Home, a residential school for juvenile delinquents, abandoned children and drug abusers.
Over the course of three years, he, along with two others, took 27 students with no education background and helped them pass their 10th standard board exams.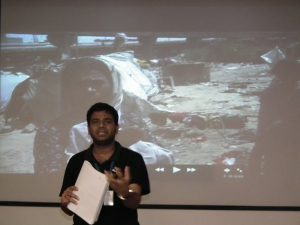 "They're respectable citizens today. They have jobs as clerks and their children will have a shot at achieving their dreams," he says.
The success of Rainbow Home in Delhi led Aman Biradari, an NGO, to expand the program.
Within one year, Shashank collaborated with eight state governments to help open 63 homes. These have impacted more than 15,000 children. It was then that he decided to become a politician.
At the end of his Fellowship, Shashank, who had decided to study political science, applied to the Harvard Kennedy School in the US. In 2014, he made his way to Boston to complete his Master's degree on a full-scholarship.
Shashank refers to his time there as an invaluable experience that really motivated him. Sitting in a class with people from 80 different countries exposed him to an unparalleled diversity of thought. It also opened his eyes to the importance of a school of politics. 
"I really feel a school of politics is desired to shape the next generation of politicians in India. I want our people to be pragmatic," he says.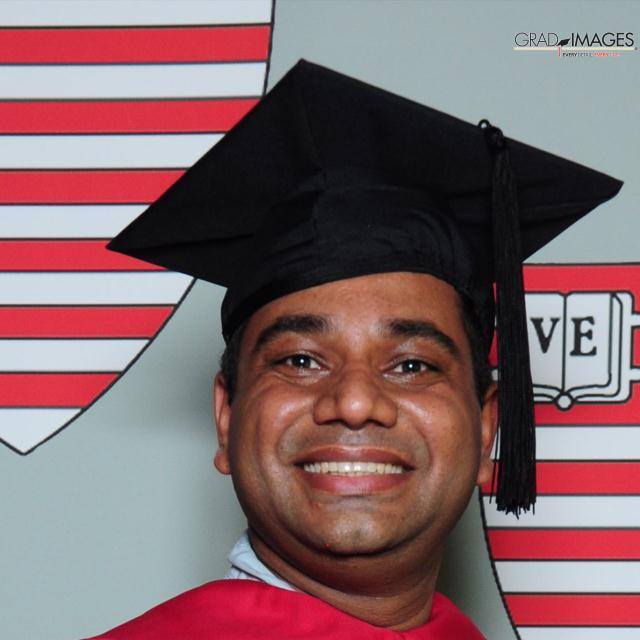 After Shashank graduated from Harvard, he was appointed to his current role in Uttar Pradesh. He heads a leadership development mission to build a contingent of grassroots leaders among Dalits and scheduled castes. Shashank hopes to become a state minister, but his ultimate goal is to someday become the Education Minister and transform the lives of India's 400 million children.
"Nobody cares about education. It doesn't win elections. For the government, education means infrastructure & building schools. The issues about quality, pedagogy, curriculum, and holding people accountable – who is talking about that?"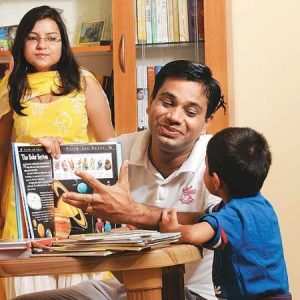 For a politician, Shashank sounds optimistic. He's gone from civilian to serviceman and back, and from corporate professional to education evangelist. He's redefined what it means to serve. He now wants young people to dive headfirst into their careers. And we need them to. We need them to blaze new trails to solve chronic problems that have handicapped our country. What India needs is people who dream of a better India and will do whatever it takes to make that dream come true.
Applications to the Teach For India 2017-19 Fellowship program will open on July 1st. Please visit http://apply.teachforindia.org/ to submit your application before 30th August!
Written By Sneha Kalaivanan – Associate, Communications – Teach For India. 
Like this story? Have something to share? Email: contact@thebetterindia.com, or join us on Facebook and Twitter (@thebetterindia). To get positive news on WhatsApp, just send 'Start' to 090 2900 3600 via WhatsApp.
Tell Us More
We bring stories straight from the heart of India, to inspire millions and create a wave of impact. Our positive movement is growing bigger everyday, and we would love for you to join it.
Please contribute whatever you can, every little penny helps our team in bringing you more stories that support dreams and spread hope.