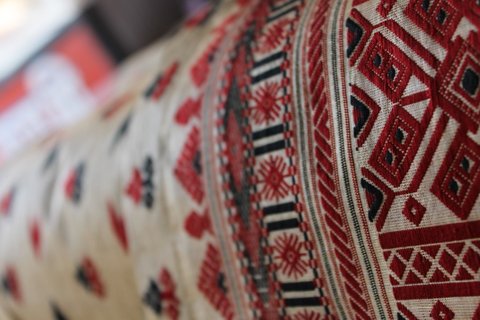 As our hearts and prayers go out to the unfortunate people in Assam facing the brunt of turbulent times, we take a look at one of the state's indigenous arts
As our hearts and prayers go out to the unfortunate people in Assam facing the brunt of turbulent times, we take a look at one of the state's indigenous arts that is both beautiful and innovative. Meena Vaidyanathan visits Sualkuchi, a weavers' village where silk is made differently and humanely, and discovers little-known facets of the Assamese way of life that leaves her with a new-found respect for the hardy and self-sufficient people.
What do you call silk that is made without boiling live silkworm pupae? Responsible silk? Non-violent (Ahimsa) silk? Whatever you want to name it – it is gorgeous and it is weaved in one small district of Assam called Sualkuchi. As I discover more of Assam, I get more intrigued and mesmerised. A state with 22 million population of which a large number of households have a loom where they weave their own cloth. But almost all of the silk weaving is done in Sualkuchi. When I set off one fine morning to spend a day with the weavers to understand their life a little better, I didn't realise it would lead to this unending thirst to learn more.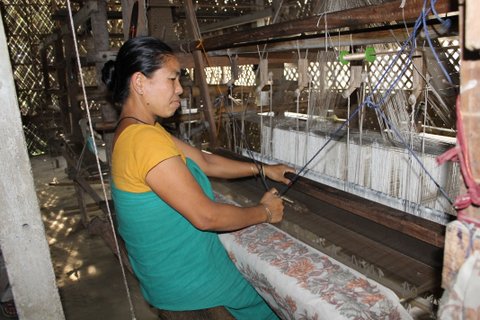 Assam is the home of several types of silks, the most prominent being Muga, the gold-hued silk found exclusively in this state. Other silks include Pat and Eri or Endi, of which all silks except Pat is non-mulberry silk. The worms mainly feed on castor leaves and only the open ended cocoons are used for turning into silk.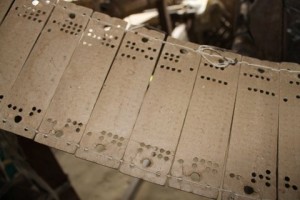 As I walked into a traditional loom, I saw a mid-aged woman deftly moving her feet and hands in a coordinated manner to weave a beautiful design into the sari. The designs, determined by a very digital-looking cardboard rectangle, looked so obscure that it was hard to believe that the simple punched holes would give rise to the most amazing patterns in silk. Miri, as the lady was called, told me that she, like most other weavers in the region, came from a place called Mangaldoi and lived in rented huts in Sualkuchi. She took about 6-8 days, depending on the complexity of the design, to weave one sari, and earned about Rs. 100 a day! I also learnt that nearly 60% of the women weavers who brought to life the silks made in Assam lived outside of the district.
The owner of the loom told me that the weavers get a 2-hour break during the day where they feed their families lunch and also get time for a nap. I didn't quite trust him, but most of the women I spoke to seemed to echo his lines, which made me believe that the lives of these weavers was perhaps a shade better than many contracted weavers in other parts of India. Perhaps the reason has been that the much of the weaving is done through a network of co-operatives.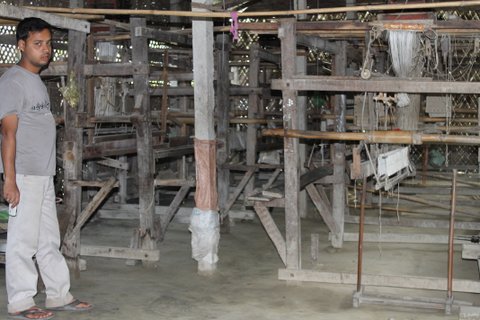 To a large number of the weavers, not just in Sualkuchi but all over Assam, this cottage industry had been a way of life rather than mere source of living. Which perhaps explains the fact that weaving in Assam isn't restricted to certain communities or tribes alone but spread across caste and class lines. I heard a wonderful story where Momai Tamuli Barbarua, a minister of king Pratap Singha, made it compulsory for every adult able bodied female in Assam to spin a certain quantity of yarn every evening! I was also told that in a marriage proposal, proficiency of the would-be bride in Bowa-kata,i.e.,skill in spinning and weaving is ranked way above her skills in cooking! It is still customary among the Assamese, that on the occasion of Bihu, a grown-up girl makes presents of self-woven Bihuan (Phulam Gamosa) to her near and dear ones as a token of love and respect. It was fascinating to learn that women not just dominated in weaving the silks but in districts of Goalpara, where a lot of silkworm rearing is done, it's the Rabha women who take the lead.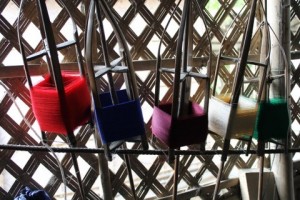 Which Miri also did with fine finesse. The Muga silk she was weaving had a golden sheen that she told me grows more lustrous with each wash. This was used, together with zari, to weave fabrics for royalty. Today, the zari has been replaced by multicoloured cotton threads. The designs woven into these fabrics are drawn from the flora of Assam and, as in other parts of India, are symbolic of the different tribes and ethnic groups of the area. One speciality of this region is the bamboo weft designs, eight in number, which are used as variations in weaving patterns.
I learnt that as many as twelve types of looms are said to be in use in the state which may be broadly grouped into the Throw Shuttle Loom, Lion Loom, Pit Loom and Fly Shuttle Loom. The first one is found in almost every Assamese household while the second one is in common use among the hill tribes. Migrant weavers from Bangladesh mostly use Pit Loom. The Fly Shuttle loom which is a recent introduction is an improved type of frame which considerably increases the output of the weavers. Of the more than 17 lakh people in Assam involved in the handloom sector, silk production and weaving provides employment to over 54,000 families in Assam.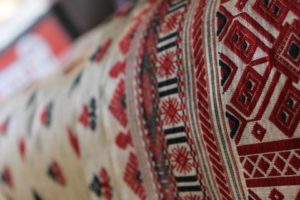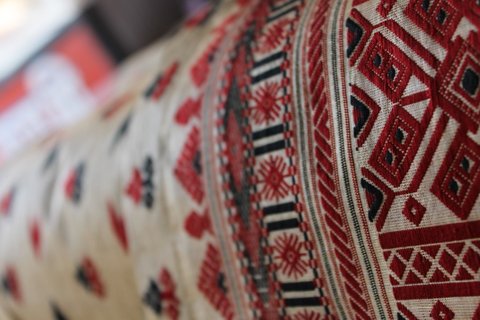 As demand and popularity rises, I also saw many looms using cheaper silk yarn sourced from states like Karnataka that are coloured to weave the designs into the muga and pat silks. This brings down the cost of production and therefore results in an increase in sales of relatively cheaper priced silk sarees and mekhalas. I tried to cloak my disappointment with this by acknowledging the fact that lower priced sarees, even if they weren't all locally sourced, would increase the popularity of this fine piece of art, which in turn can only help the lovely women of Assam gain more employment.
As I walked towards the market from the village where I spent the day, I realized there were more than 80 stores in that narrow lane alone. And there were many such lanes in Sualkuchi, where the saree stores competed for space with the zillion Brahma-Vishnu-Mahesh temples. I bought a silk saree, very similar to the one Miri was weaving and as I walked back to my car, I couldn't help smiling at the thought of the many dreams she was weaving in the designs every day!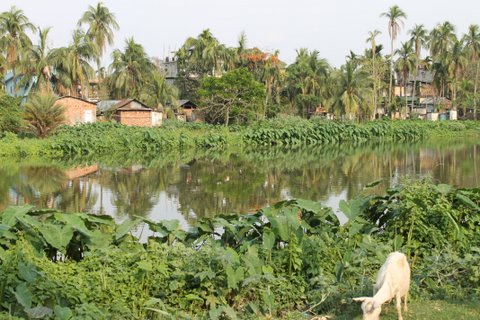 All Photographs Credit: Meena Vaidyanathan
Meena Vaidyanathan has had a long and accomplished career across business development, marketing, and public affairs since 1994. She presently leverages her expertise and experience on programmes having large scale social impact through
Niiti Consulting
, and other consulting assignments like the one with
Dialogue Social Enterprise
. Meena loves singing, is a compulsive cook and writes infrequently on her
blog
. She is a travel bug and is presently collecting stories and unearthing history around places near India's rivers.