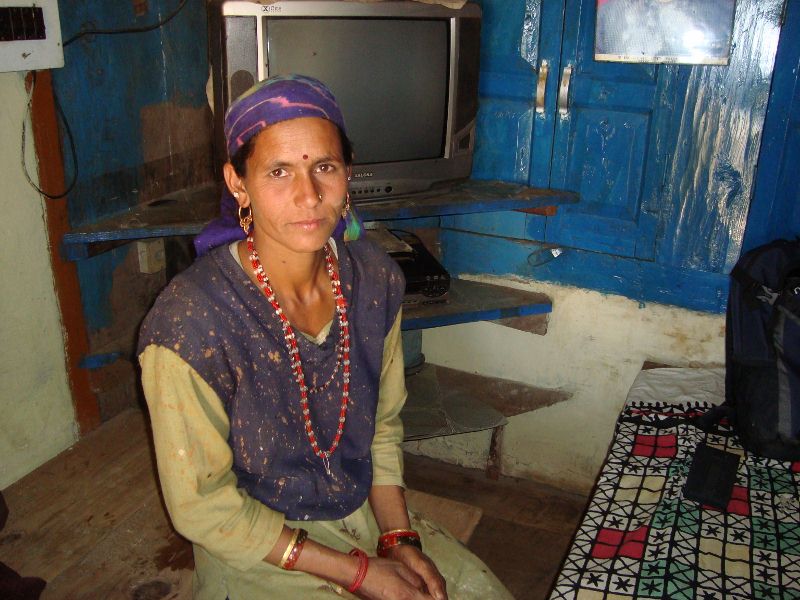 Patma Devi Rana watches with satisfaction as her four sons, between eight to 16 years old, eat their breakfast of 'paranthas' (Indian layered bread) and wash it down with tumblers
Patma Devi Rana watches with satisfaction as her four sons, between eight to 16 years old, eat their breakfast of 'paranthas' (Indian layered bread) and wash it down with tumblers of cool milk before heading for school. It's just another day in the hectic life of this 35-year-old woman hailing from Bajlari village in Uttarkashi district of the hill state of Uttarakhand – but there's a difference.
Today, she can ensure that her children have a well-balanced diet replete with adequate calcium, a far cry from her situation a couple of years back when milk was scarce and too costly to procure. Going to the root of the problem, Patma organised a group of women in her village and launched a dairy initiative, which has not only improved the health of her children and others but has given the women ample income generating power to enhance their lives. She recalls, "Around two years ago, nine of us got together and decided to form a self help group (SHG). We thought it would be useful to start some activity, which could give us income. Now we are all members of Anchal Dairy, a major milk supplying company in the state."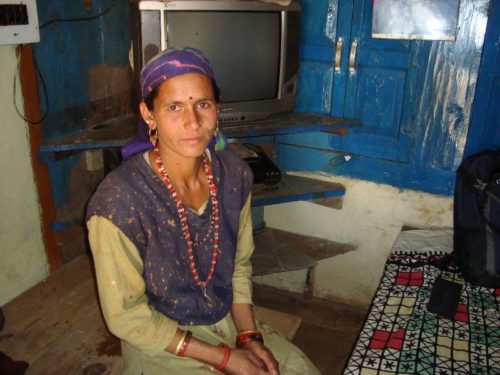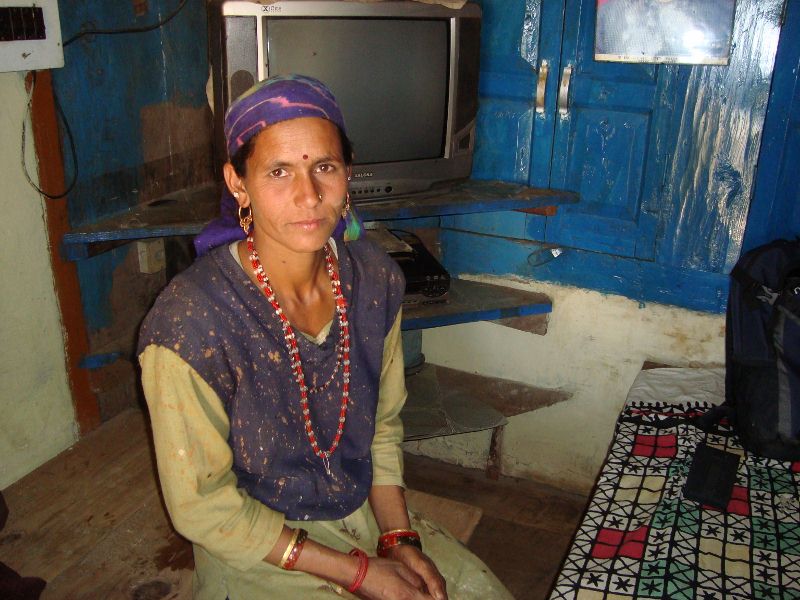 Anchal Dairy was started with the help of the Himalayan Action Research Centre (HARC), a Dehradun-based NGO. A total of 40 women from four villages – Bajlari, Pamadi, Nariyumka and Manda – are involved in dairy production. "From our village, 16 women, including our SHG members, have joined Anchal Dairy," informs Patma.
Explaining how they began the dairy work, Patma says they took a loan from the local bank, facilitated by HARC.
Initially, the bank gave us a trial loan of Rs 15,000 each, on the condition that we would be given more if we repaid this amount within the stipulated time. We returned Rs 1,000 every month for 15 months. Eight of the members availed of the loan and each bought a cow from the entire loan amount.
They took another loan in January 2011, this time of Rs 30,000. Once again, each woman bought a cow. "My first cow gave about eight kilos of milk in a day. Of this, three kilos was consumed by my family and I sold five kilos at Rs 18-20 per kilo," states Patma.
Fellow SHG member Sarda Devi, 29, is an equally satisfied dairy entrepreneur. "For women like me who have had no prior source of income, the money I make from selling milk comes in very handy for household expenses like buying medicines, home repairs, children's school fees and clothes," she explains.
Another happy dairy farmer is Amma Devi, 35, who claims to have adequate milk to feed her five children and enough left over to sell. Amma has also used a portion of her profits to get her cow artificially inseminated. "I spent Rs 1,200 to get one of my cows artificially inseminated at the veterinary hospital in Naugaon. The doctor's fee was Rs 200 but the cost of transporting the cow to the hospital and back cost Rs 1,000," she says. Undaunted, Amma feels it is a worthwhile investment once the calf is delivered, as there will be more milk production in the future.
The dairy initiative is part of HARC's programme to create alternate employment avenues for rural women farmers who, over the years, have been adversely affected by climate change that has seen them getting poorer yields from their land. In 2011, the NGO helped create opportunities for rural women in the district to own micro enterprises by setting up nine groups – four for dairy business, two for floriculture, two groups for stitching and knitting and one group for handicraft activity. Observes HARC's founder Mahendra Singh Kunwar, "We found that women had a low status within their communities and a low level of awareness, while the men had control over the cash." Therefore, they decided to focus on organising and strengthening women's groups through rigorous capacity building training in group management, conflict resolution, decision-making, financial management, micro enterprise development and marketing skills. The women were given training at different processing units set up at accessible places and were shown the benefits of an activity if managed collectively.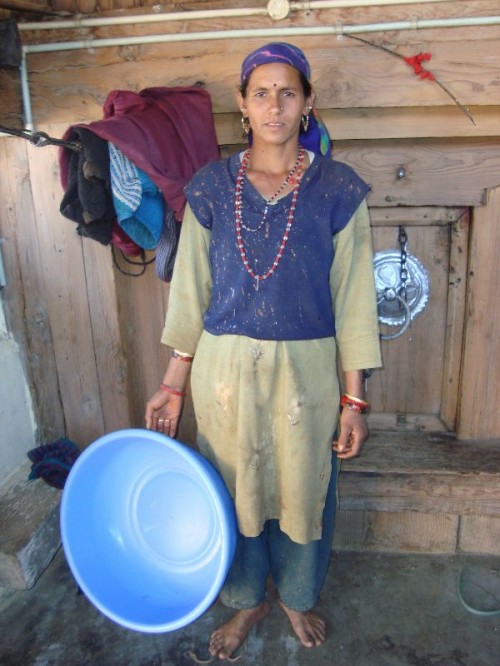 Two trainings were organised during January-February 2011 for women of five villages to start dairy micro enterprises. They were given training in livestock management and also learnt how to prepare proposals, which were then submitted to NABARD. Once these were cleared, the State Bank of India sanctioned loans for the purchase of cows/buffaloes, says HARC activist Amita Kala, 32. "A simple thing like going to the bank was a first for many of them. Today, they stride in confidently to transact their business," she observes.
A recent HARC survey, based on interviews with 196 women, indicates that women's access to loans was made easy when they applied for group loans at banks. The data also shows that women's increased access to loans has made their economic contribution visible at the household level. Now, they are contributing to different economic activities of the family such as the construction of houses, the marriage of children, the opening of shop for children or spouses, health care, and the education of children. They also invest in their own income generation activities.
"We are happy today. Earlier, when we worked at cutting grass, we were unable to make any money," remarks Patma. "Now, with my cows producing milk for at least ten months of the year, I make a profit of between Rs 5,000-6,000 a month. Moreover, my children are getting good nourishment and we even utilise the dung from the cows as fertilizer," she discloses with a smile.
We bring stories straight from the heart of India, to inspire millions and create a wave of impact. Our positive movement is growing bigger everyday, and we would love for you to join it.
Please contribute whatever you can, every little penny helps our team in bringing you more stories that support dreams and spread hope.
Tell Us More