---
In the MY STORY section, we present some of the most compelling and pertinent stories and experiences shared with us by our readers. Do you have something to share? Write to us: contact@thebetterindia.com with "MY STORY" in the subject line.
---
Rachna Khanna and her 13-year-old daughter Roohani are together changing the lives of 50 children who come to their house to study every day. Here is Rachna's journey – from the days when her husband and his family harassed her for dowry, to today, when she a proud teacher, mother, and change maker.
Just a few months after my marriage in February 2002, my husband's family started harassing me for dowry. My daughter Roohani was born in December that year, and they went to the limits of using her to blackmail and threaten me. First they refused to accept a girl child as a part of the family, and then decided to keep me away from my daughter. I didn't see or feed Roohani for three months from the day she was born. They used to give her sleeping pills so she would not disturb them. And then, after a few months of constant suffering, my husband left us at my parents' place and filed for a divorce.
He never came back to meet us.
This was followed by a yet another difficult phase of my life. My father passed away. Soon after that, my relatives started forcing me for a remarriage. They wanted me to leave my daughter behind and start a new life with someone else. At this point, my mother and brother stood by me and supported my decision against remarriage. But this meant that we had to face our relatives' negligence at every corner. We faced a kind of social boycott from all auspicious family gatherings like marriages, prayer ceremonies, etc. just because I was living with my mother after marriage. The one lesson that I learned very early in life was that people stand by you only when you have all the comforts, not when something goes wrong and you need them.
Roohani was my strength during those difficult times. Her smile helped me survive through it all. And it was because of her that I started thinking about other young girls who might have been victims of some or the other social evil.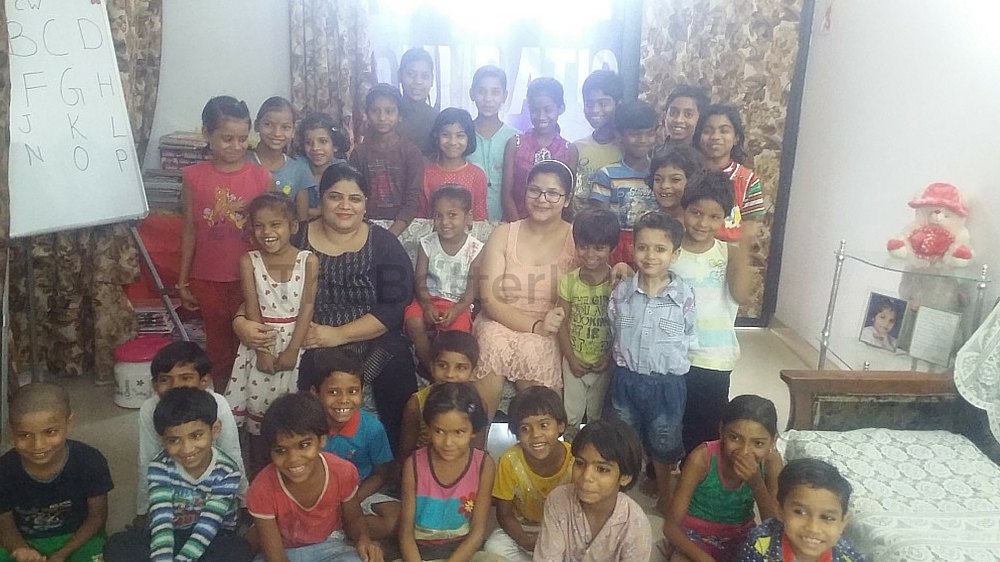 Kids who work as domestic helps, baby sitters, labourers – it must be so difficult for them, I used to think. Every child wants to go to school and earn an education, make good friends, succeed in life – but sadly, most of them cannot even afford to dream about the same.
With this thought, I moved on to the next chapter of my life – that of helping kids who have suffered because of an evil society, in building a life that they deserve. My first step was to encourage my domestic help to educate her daughter, who had been to school till Class 2 but had to quit because of financial constraints. I helped the 14-year-old join school again and supported her till Class 12. Today, she is happily married and is making use of her education to help her family move forward.
Then in 2012, I received a circular from my daughter's school informing that Mr. Anirudh Khaitan, Vice-Chairperson of Khaitan Public School, has initiated a program for the education of under privileged children. The school had requested all parents to come forward and help. I was eager to contribute and signed up. Unfortunately, no one else showed up. I started teaching 80 kids after school hours on the same campus.
Even at this stage, it was my daughter whose support inspired me the most. There were many days when she would come home and I would leave – we met only at the gate or on the way to school.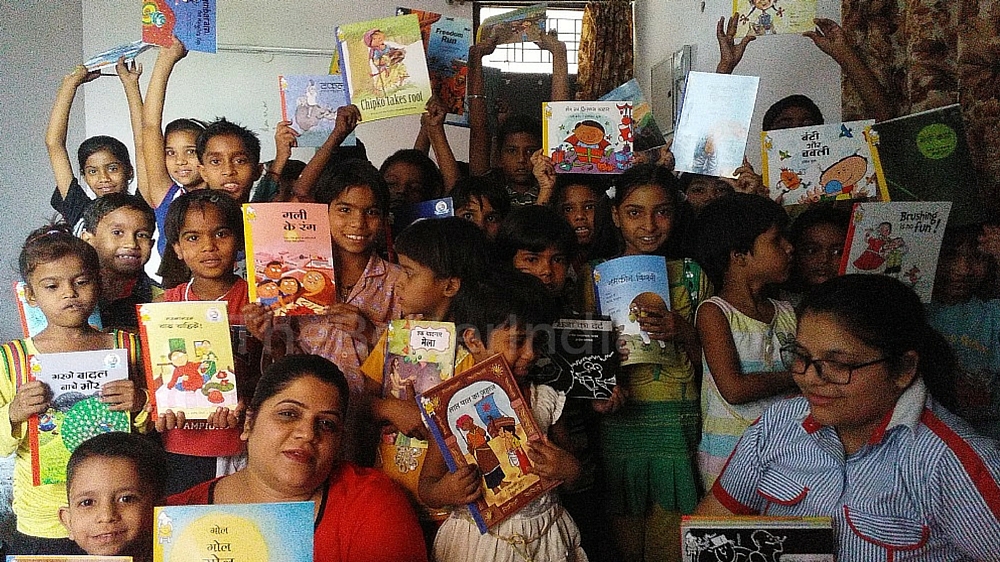 We were spending very less time together but she never complained. She knew this was important for me and encouraged me to keep going.
I saw a spark in my students' eyes when I met them for the first time – there was a will to learn and do something great. They helped me build immense positive energy and strength. Later, I started teaching kids at home itself. I used to look around for children who cannot afford school, encouraged their parents to educate them, and provided them with all the study material and monetary support.
But the biggest challenge in doing this was the lack of money. So I started taking evening tuition classes. My income, along with by brother's contribution, was put into meeting the needs of my students.
Today, I teach and support the education of 50 kids as a part of Roohani Foundation. Their smiles are the biggest source of energy for me.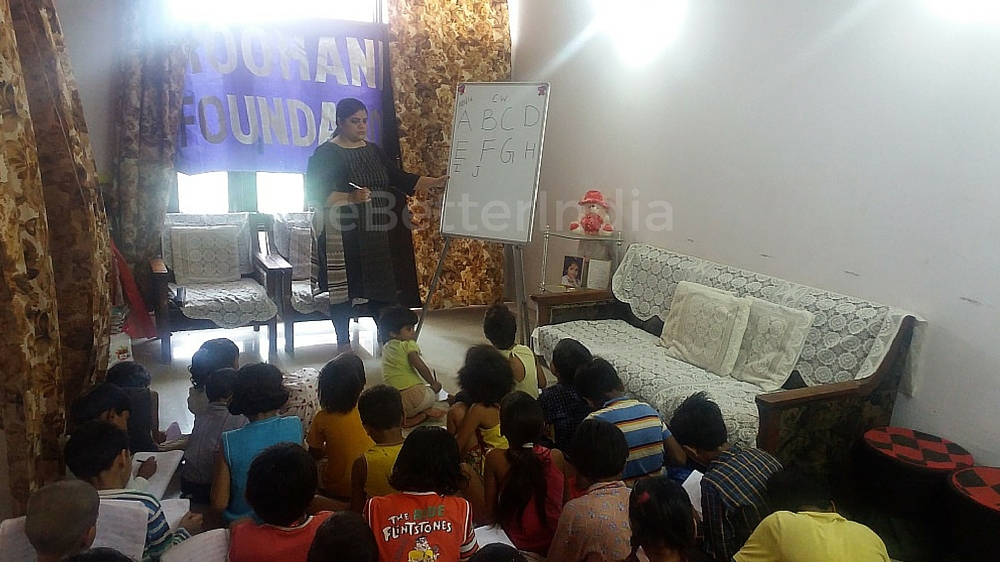 We don't just study together but also celebrate all the festivals and birthdays with each other.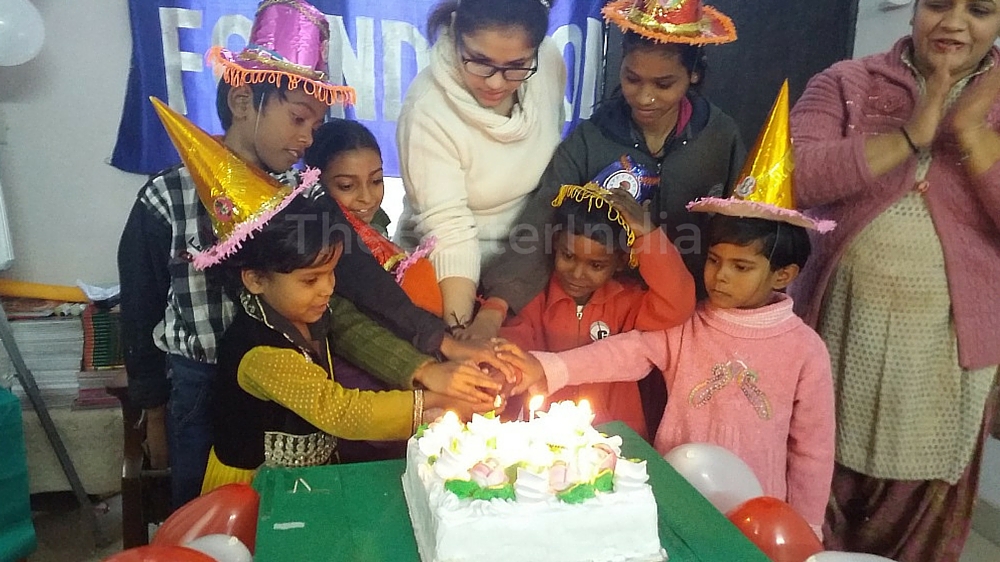 Roohani Foundation is now under the process of registration. I teach from Monday to Saturday, and Saturday is an art and craft day. Roohani also helps me whenever she is at home and takes art and craft classes. As the number of children is increasing and we don't have much space, I am planning to start a school with an initial capacity of 150 kids where I will provide free education, food and all the modern amenities to students.
It has been 13 years since my husband left us, but I am still fighting the divorce case – waiting for justice. I have learned to move forward and enjoy this life with my happy family of 54 people.
I consider myself blessed to be the proud mother and teacher of 50 kids.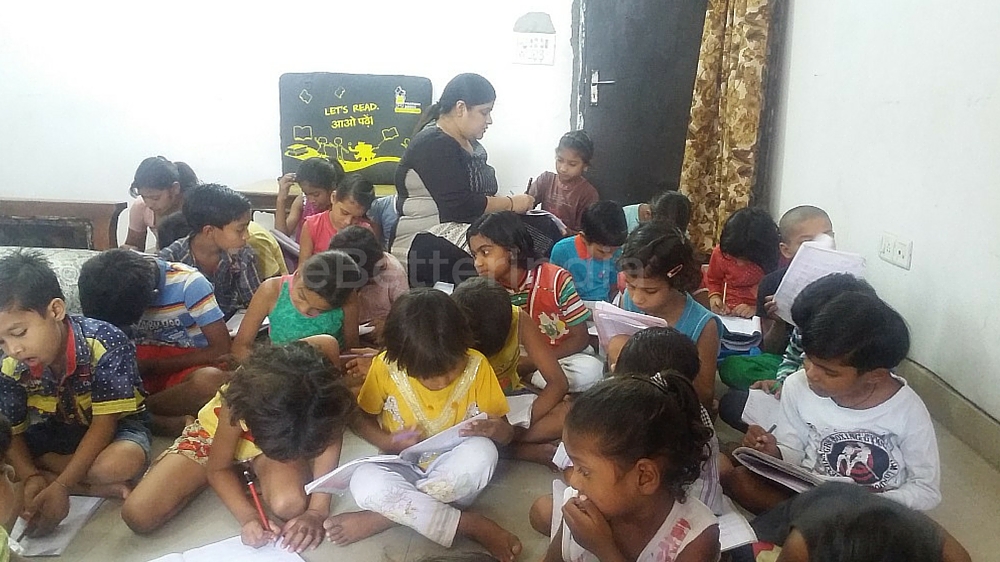 – Rachna Khanna
Like this story? Or have something to share? Write to us: contact@thebetterindia.com, or connect with us on Facebook and Twitter (@thebetterindia).