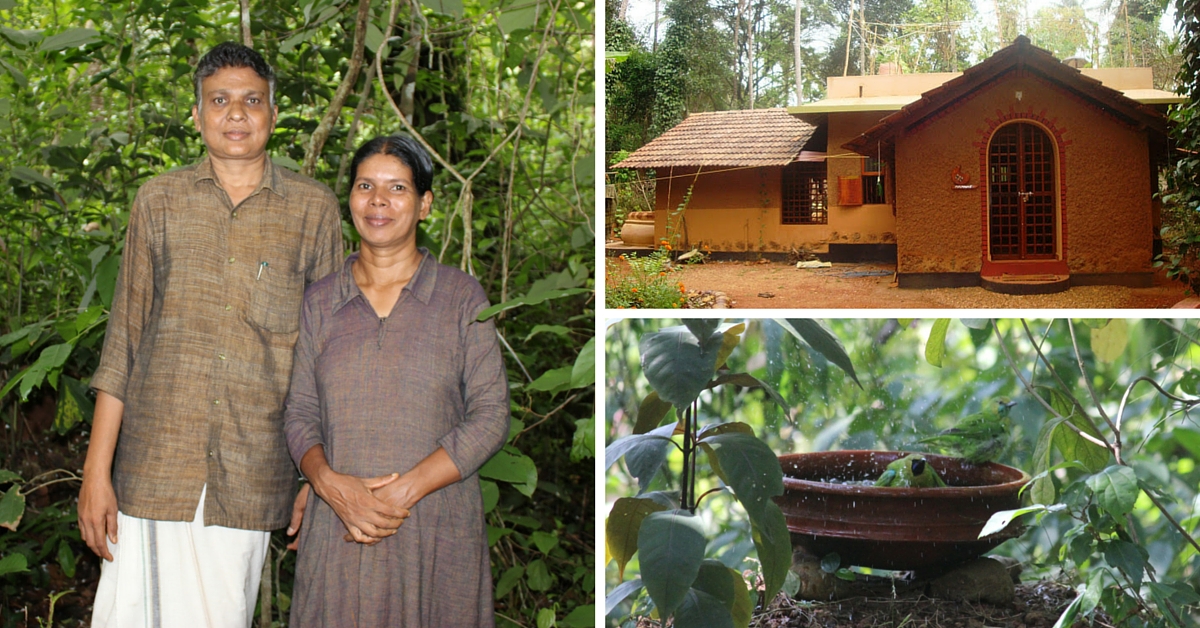 They live in a house that needs no fans, even when it is a blistering 40 degrees outside. They let their land bloom and bear like a forest, without any interference. They created a life for themselves that is close to nature. Meet Hari and Asha!
They live in a house that needs no fans, even when it is a blistering 40 degrees outside. They let their land bloom and bear like a forest, without any interference. They created a life for themselves that is close to nature. And the best benefit? They haven't had to take any medicines in the last 17 years!
When Hari and Asha married, they made their wedding a gathering for fellow environmentalists. Every guest was served a fruit and a bowl of Kerala's traditional payasam. They wouldn't celebrate it any other way!
Hari is an employee of the local water authority in Kannur and Asha is part of a community that helps farmers practise natural farming. They both love nature and this is reflected in every aspect of their lives.
When they decided to build a house, Hari and Asha wanted it to be energy efficient, deeply connected to nature and sustainable. An architect friend joined them in making such a house a reality. The 960 square feet house sits amidst 34 cents of land in a little town in Kannur District, Kerala. What makes it unique in our times is that its walls are made of mud, an inspiration drawn from how the tribals of Kerala built their mud houses.
These mud walls are alive and they breathe – in and out.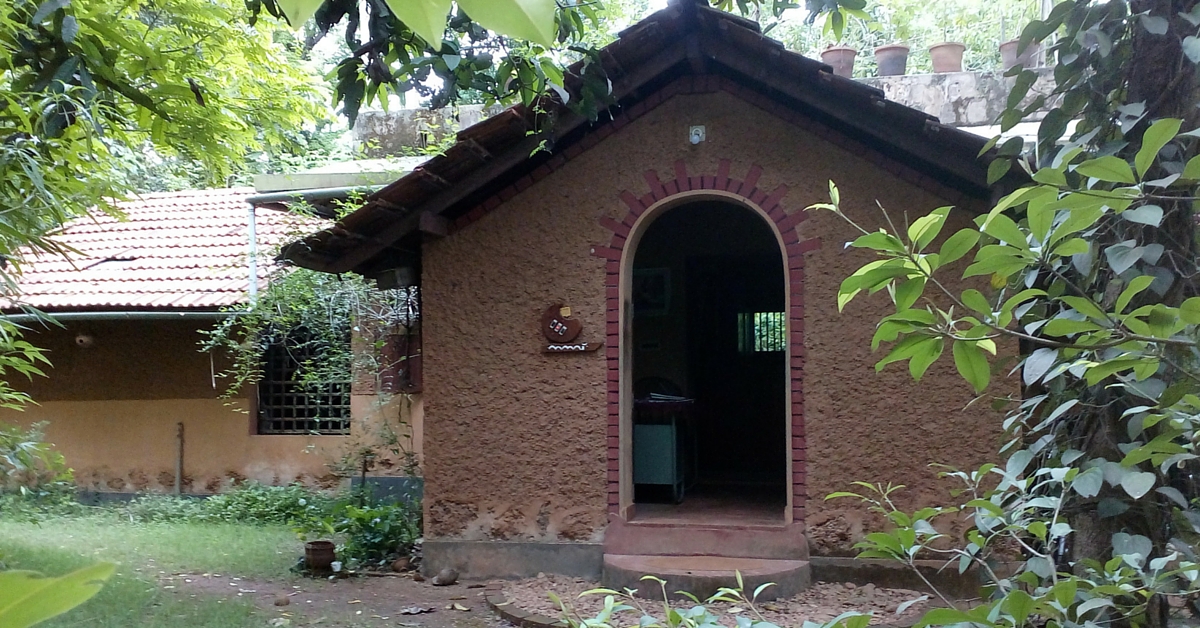 The walls let the warmth of the sun into the house slowly during the day. By the time the air within the house is warm, it's evening. The house stays warm until around 11 at night. Then it's time for the cool air to permeate. This movement of air makes a fan completely redundant for the house, whatever the temperature outside. The roof of the house is made from a combination of concrete and corrugated tiles. The concrete was advised because of the heavy rains the region gets, otherwise the couple would not have included it in the structure.
The usage of electricity is minimal and there are very few light points in the house. The architect for the home specialises in space management – he structured the house in such a way that it gets ample natural light.
Lights are placed in such a way that a single lamp can light up a large area.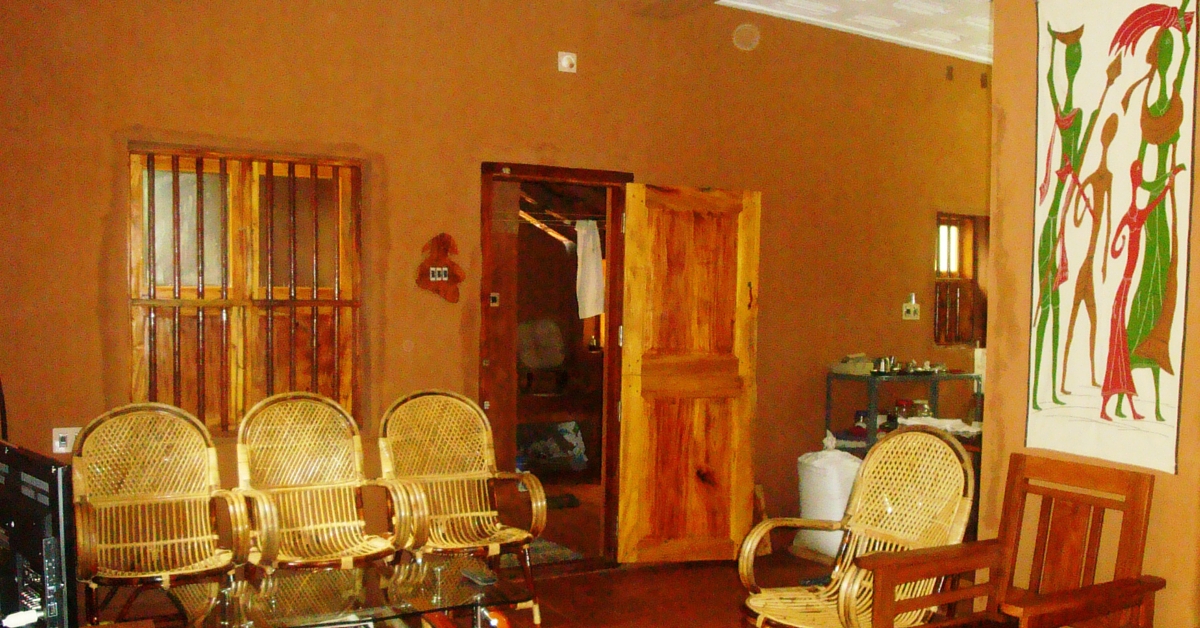 Hari and Asha decided they do not need a fridge, primarily because most of the food they consume comes directly from their land. Still, in order to create some kind of cool storage area, they dug up a square space in the kitchen, lined it with bricks and placed a mud pot inside. By filling sand around the pot and keeping it damp, the mud pot stays cool and keeps things fresh for a at least a week.
They also use solar panels and their kitchen runs on biogas. All waste generated from the house, including latrine waste, is converted to biogas. Their power consumption from the grid is as low as 4 units per month, while an average household uses a minimum of 50 units a month! "This doesn't mean we live a primitive life," says Hari. They have a TV, mixer grinder, computer, and other appliances like many normal urban households – they've just figured out smarter ways to generate and use energy.
Hari and Asha's home sits in the middle of a mini forest that they have created. It is now home to birds, butterflies and animals.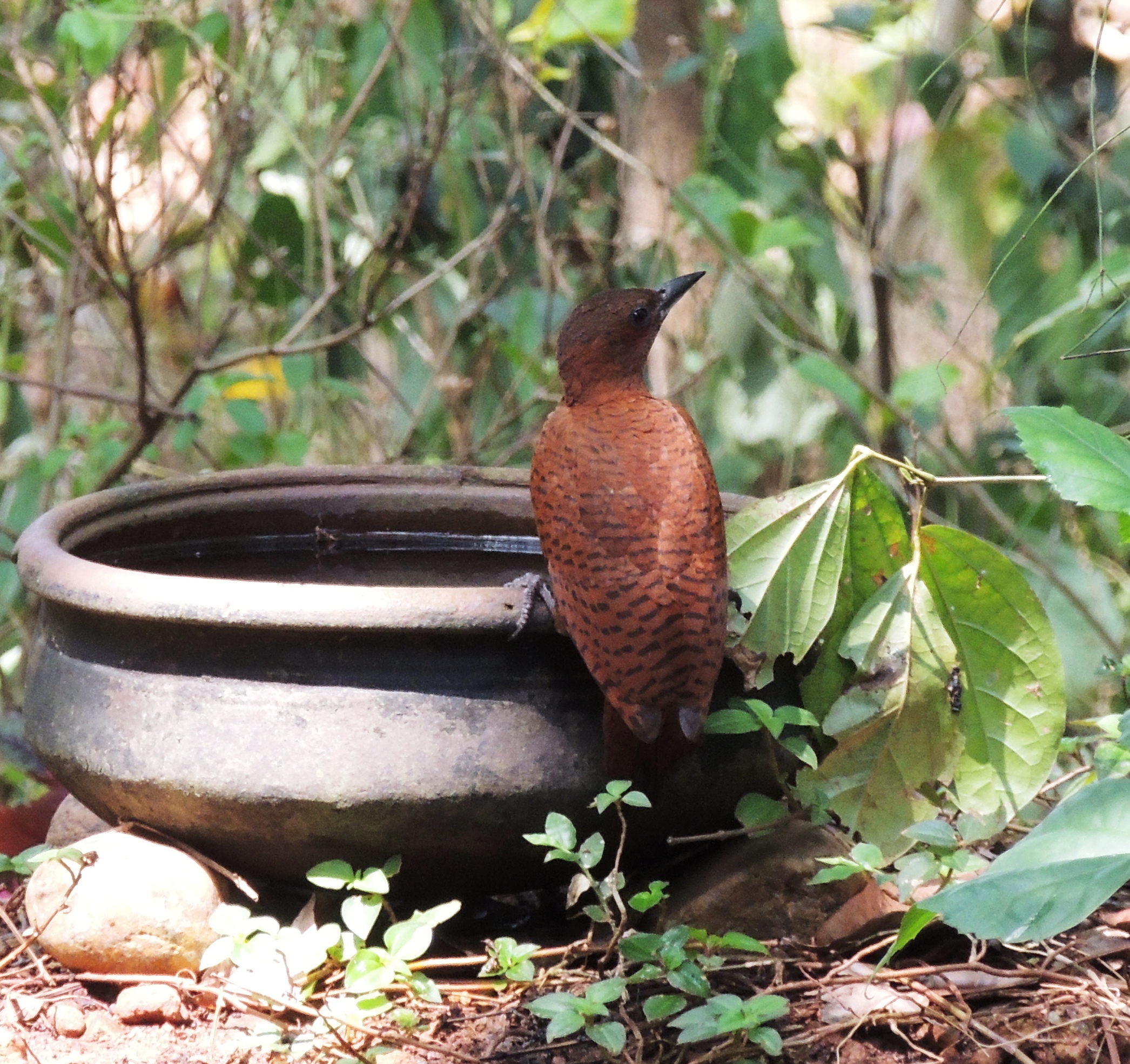 The land produces fruits and vegetables, which they believe should grow naturally; they do not till the land. The only time they use a tool like a shovel is while planting. Natural manure is used and that too very judiciously, without overfeeding the land with nutrients.
"Have you noticed that a fruit from the forest tastes different from a fruit from cultivated land?" asks Asha. "The land knows it all," she smiles.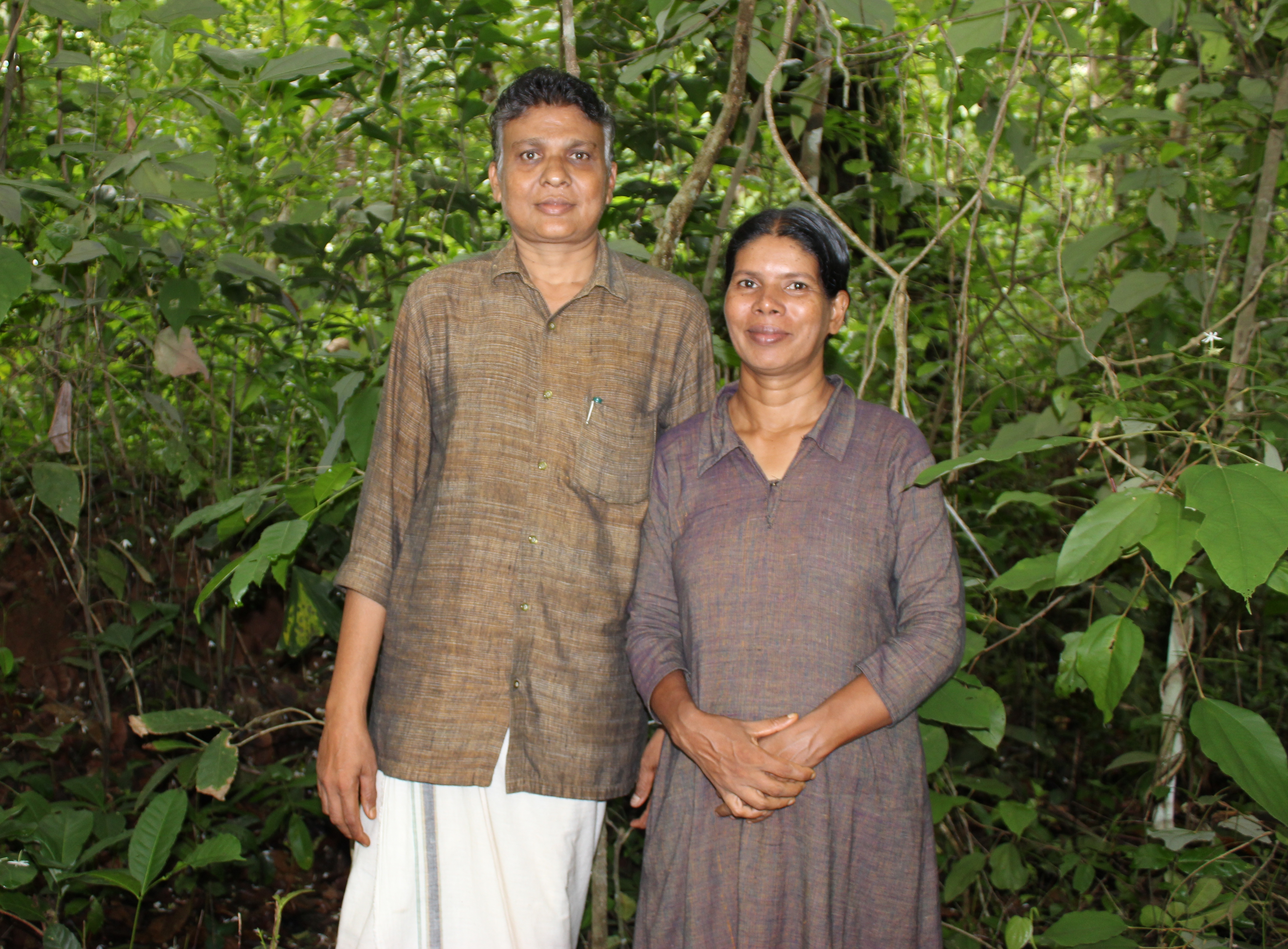 Natural living has also benefited their health, the couple believes. They haven't taken any medicines for the past 17 years. Good food and a policy of not interfering with the body, have kept diseases at bay, apart from the occasional cold and fever. "With some rest, liquids and fasting the body bounces back to full vigour," Hari beams.
While we can't all create a forest like Hari and Asha, there is perhaps still a lesson or two in this story for us – of adopting simpler lifestyles that are gentle on the environment and unclutter our own existence too.
You can write to Hari and Asha at: ashaharinanav@gmail.com.
Like this story? Or have something to share? Write to us: contact@thebetterindia.com, or connect with us on Facebook and Twitter (@thebetterindia).