Every winter, Kila Raipur, a village in Punjab that is about 19 kms from Ludhiana, hosts India's one-of-its kind Rural Olympics, formally called Kila Raipur Sports Festival.
The sports festival, which is a four-day affair, was first started by Inder Singh Grewal, a noted philanthropist, in 1933. The main reason for starting this tournament was to give an opportunity to the farmers of the village to test their stamina and strength.
This tournament features participants from different age groups. There is a race organised especially for senior citizens. Local farmers also try their luck in this competition along with professional athletes.
You can also read: How Gurmangal Dass Is Using Football To Change The Lives of Youth in Punjab, One Village At A Time
The main attraction of the tournament is the bullock cart race. But this year, due to new regulations by the Animal Welfare Board, the bullocks were replaced by horses.
There was also a special show in which Punjab police jawans showed off their balancing skills on motorcycles.
Other unconventional sports showcased include like tractor tyre racing, Gilli Danda, Gatka (a north-west Indian form of martial art), and tug-of-war. In addition, special events like Tirinjen are organised for women. Tirinjen is a form of entertainment for young girls and women in Punjab in which they spin wheels and sing songs that express their sorrows and happiness.
After conventional games like wrestling, acrobatics, hockey, football and weight-lifting have taken place, a music contest is organised after sunset.
This tournament witnesses a large number of tourists, including foreigners, every year.
Here are a few glimpses of the Rural Olympics:
1. Balancing cycle with teeth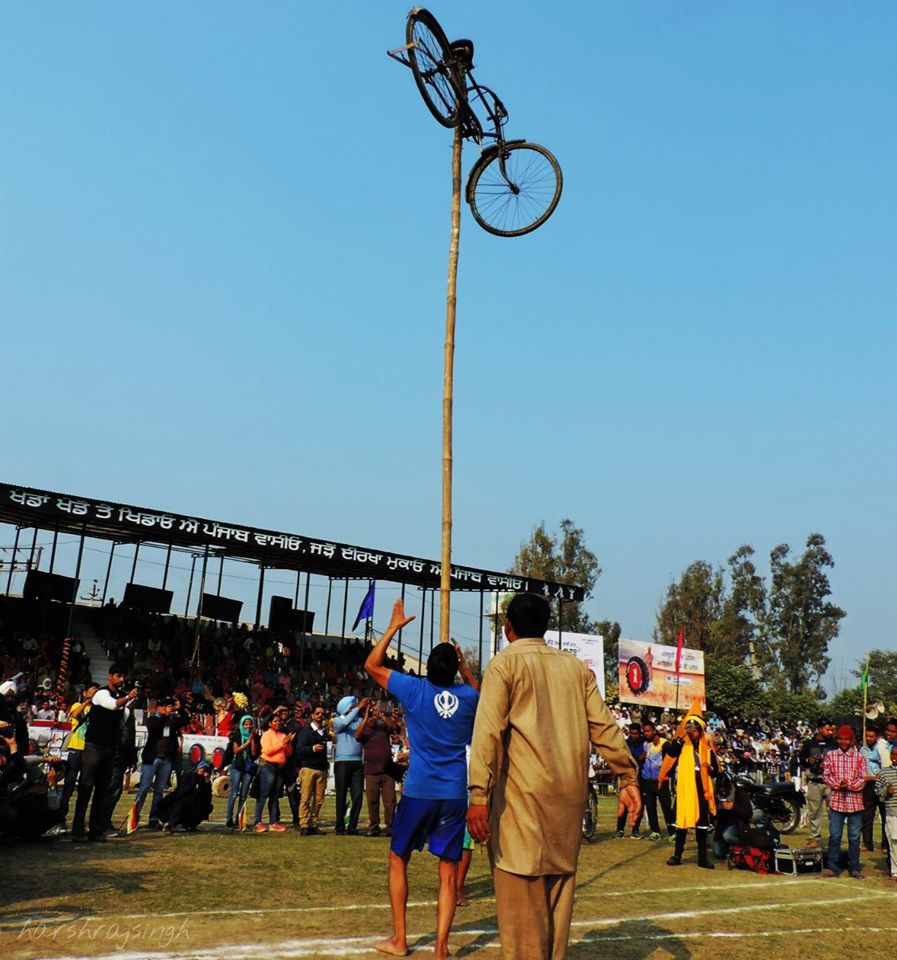 2. Some fire games!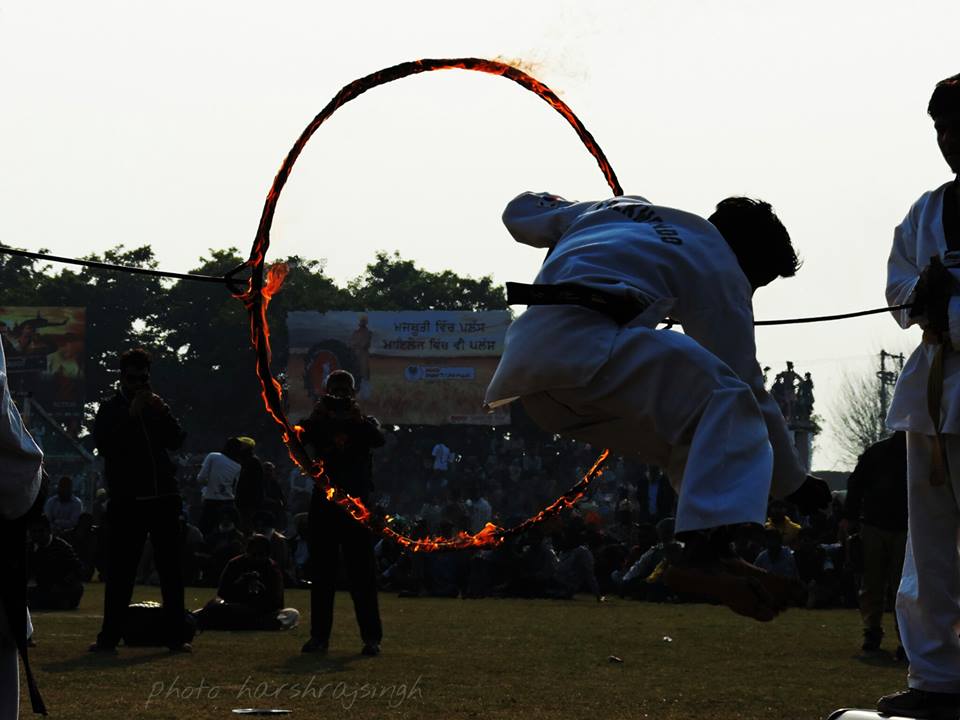 3. Kabaddi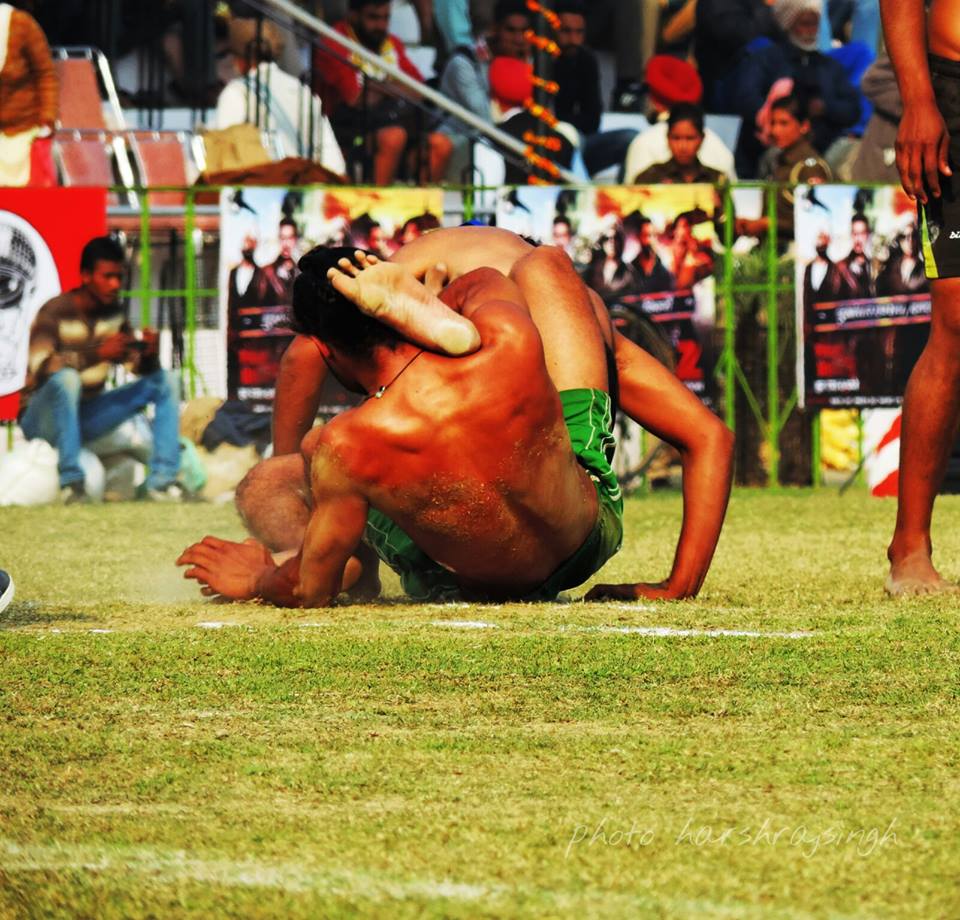 4. Balancing the plough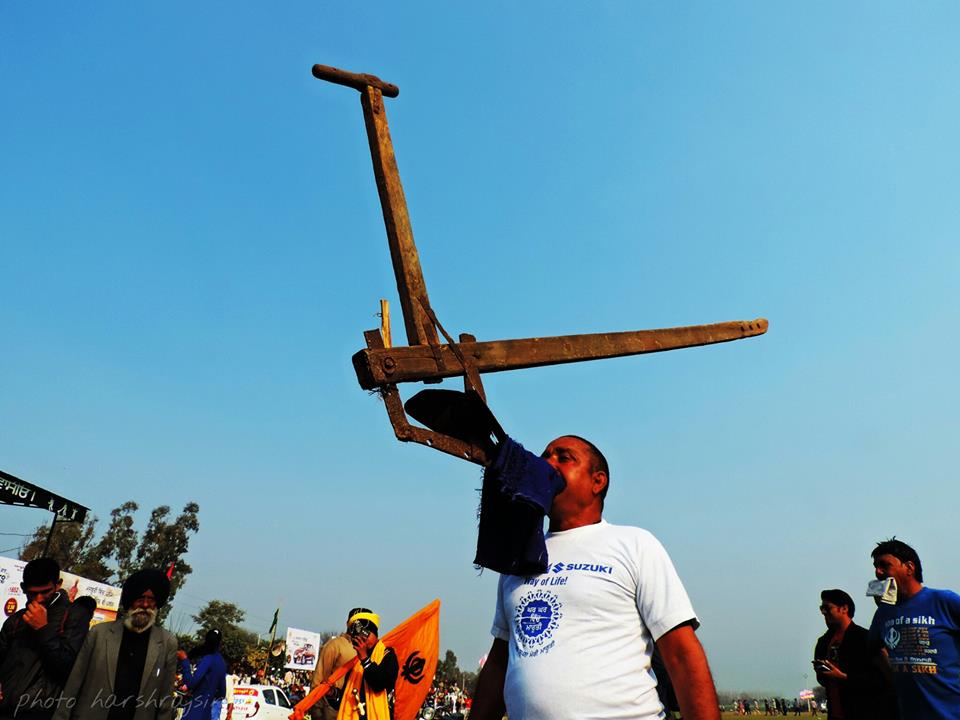 5. Polo with a Desi touch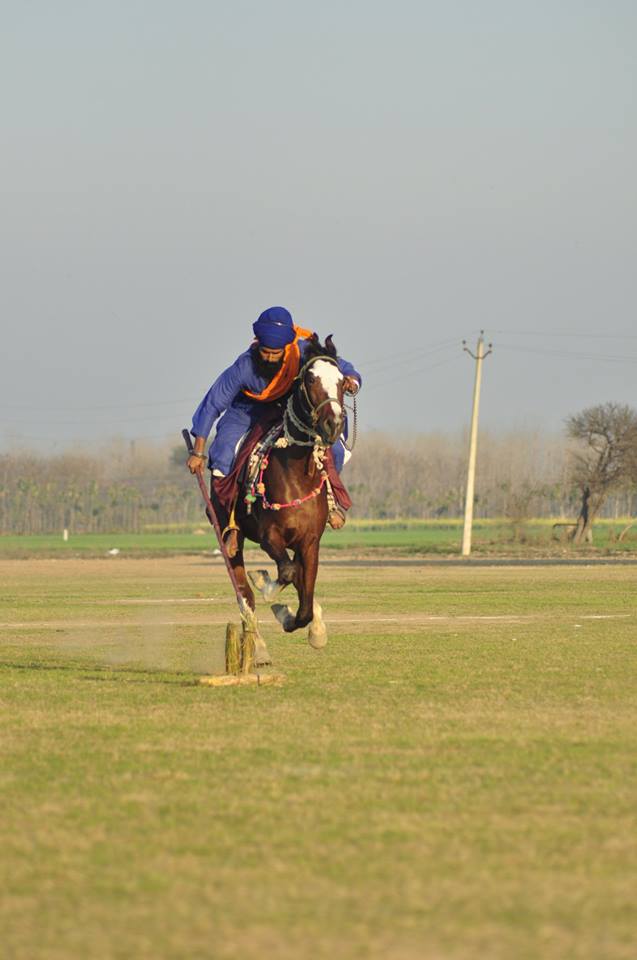 6. Because balancing on one horse is too mainstream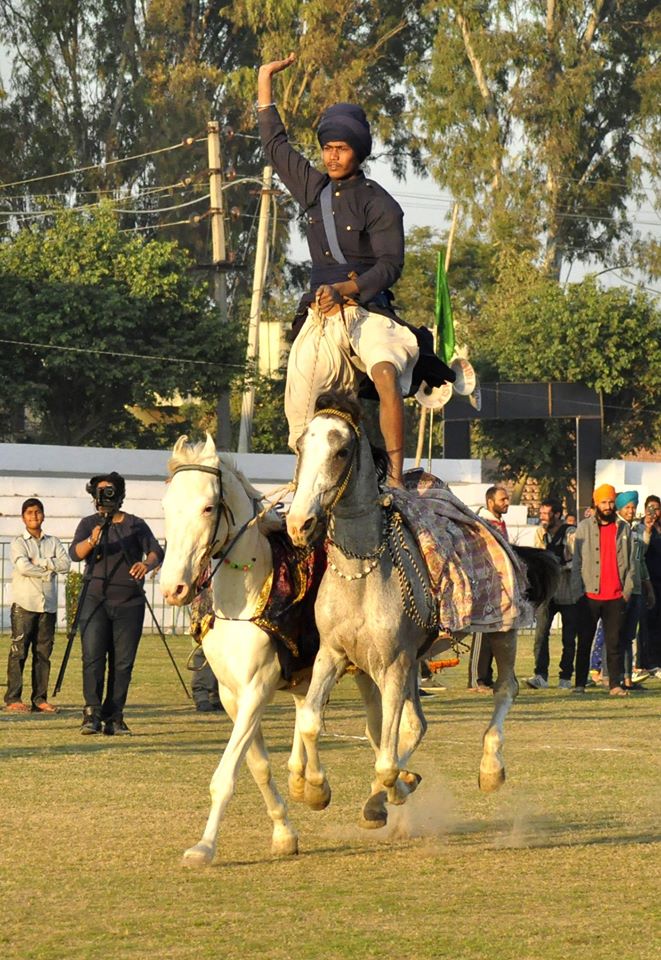 7. Some Punjabi beats!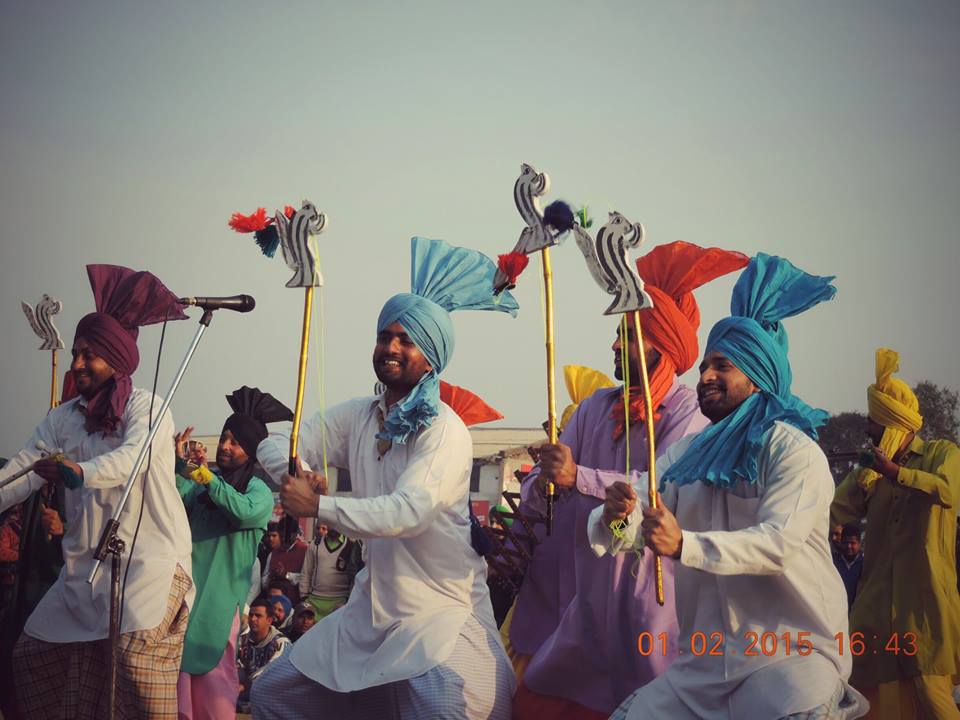 8. Some more balancing by Punjab police jawans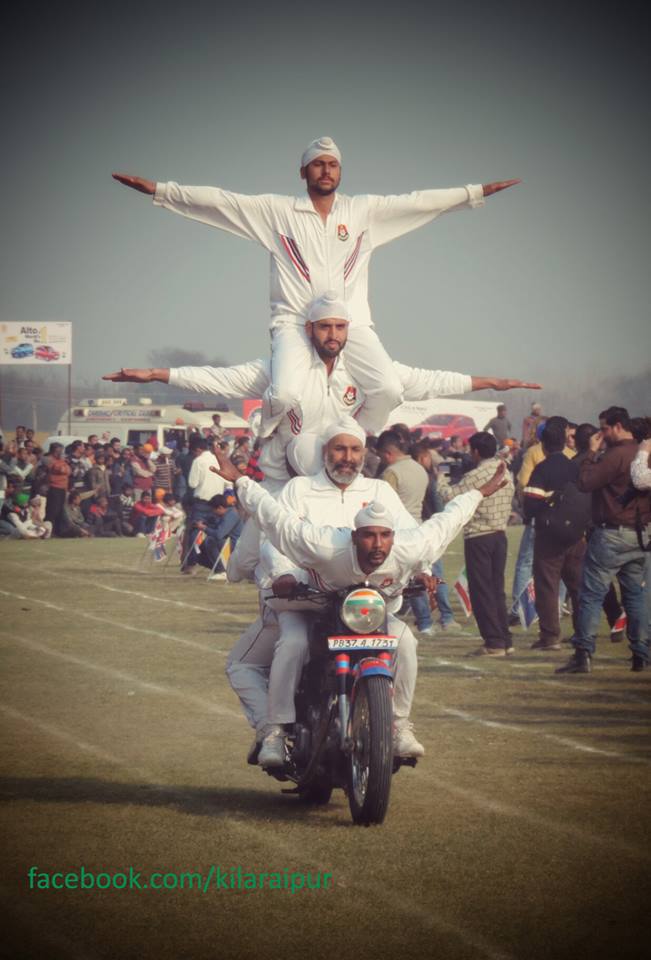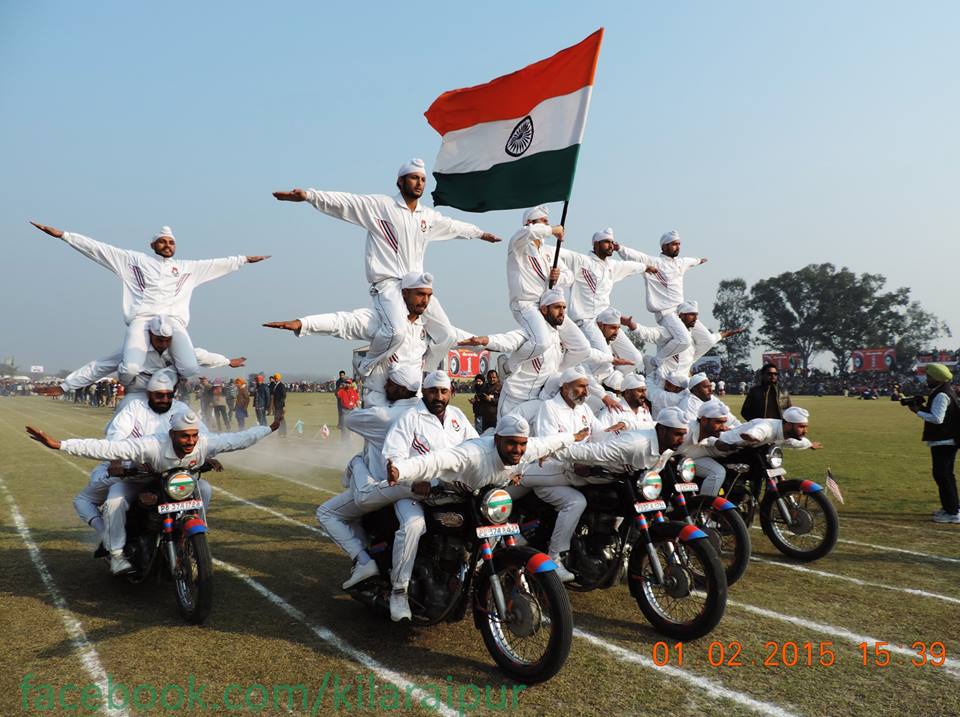 9. Special race for the disabled ones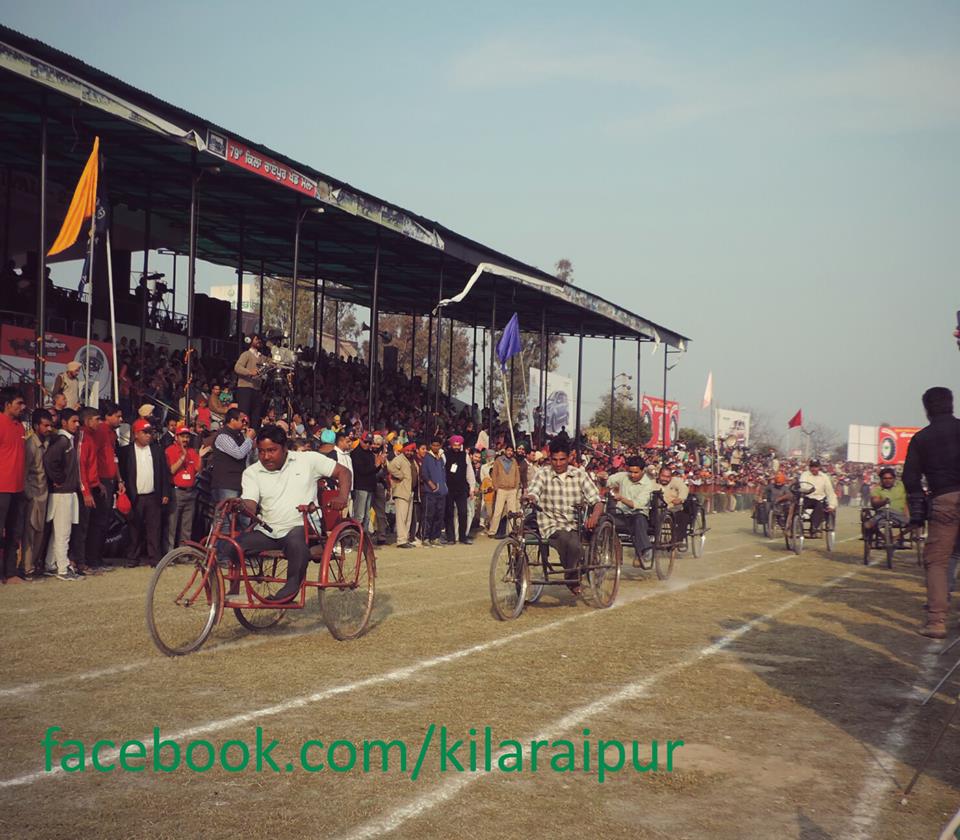 10. Horse cart racing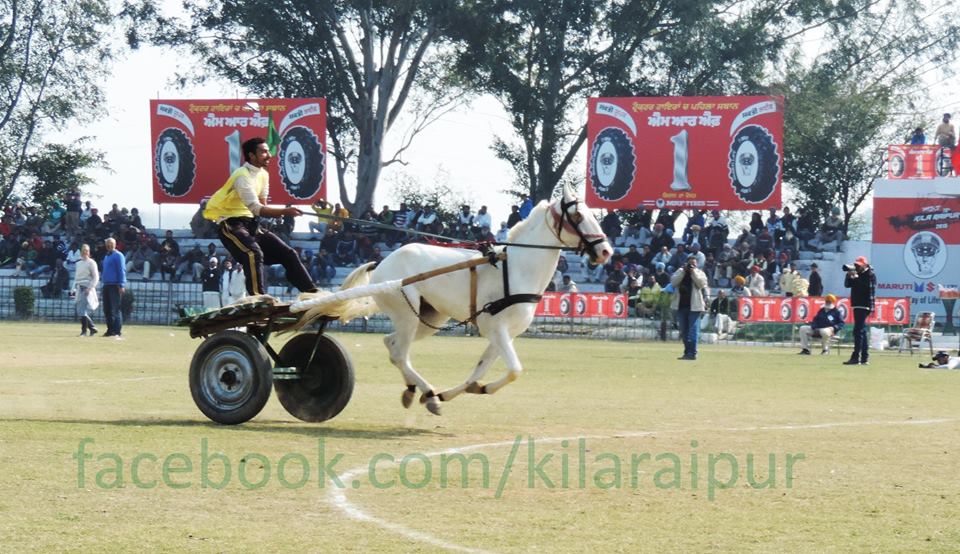 11. Tractor tyre racing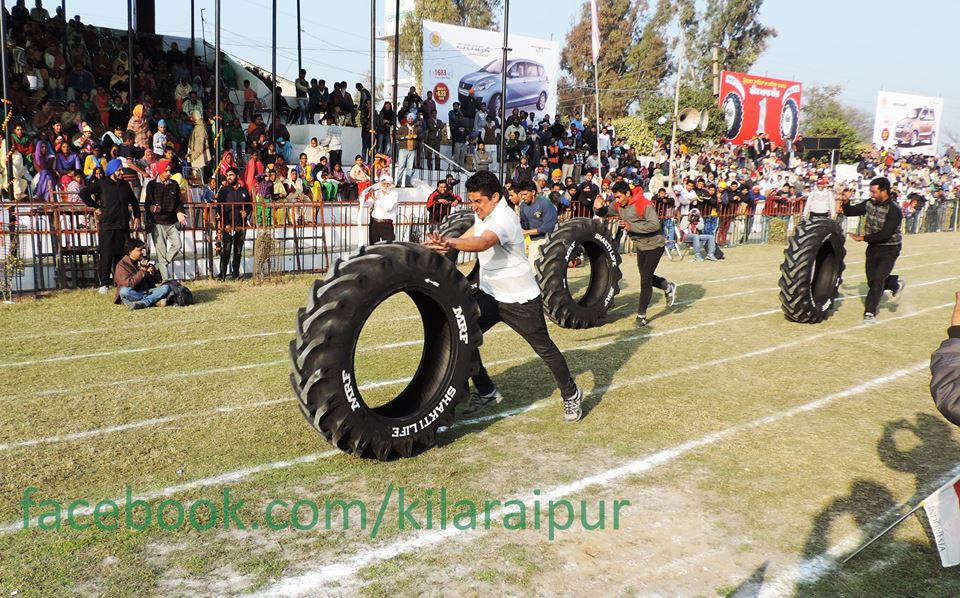 12. Age No Bar!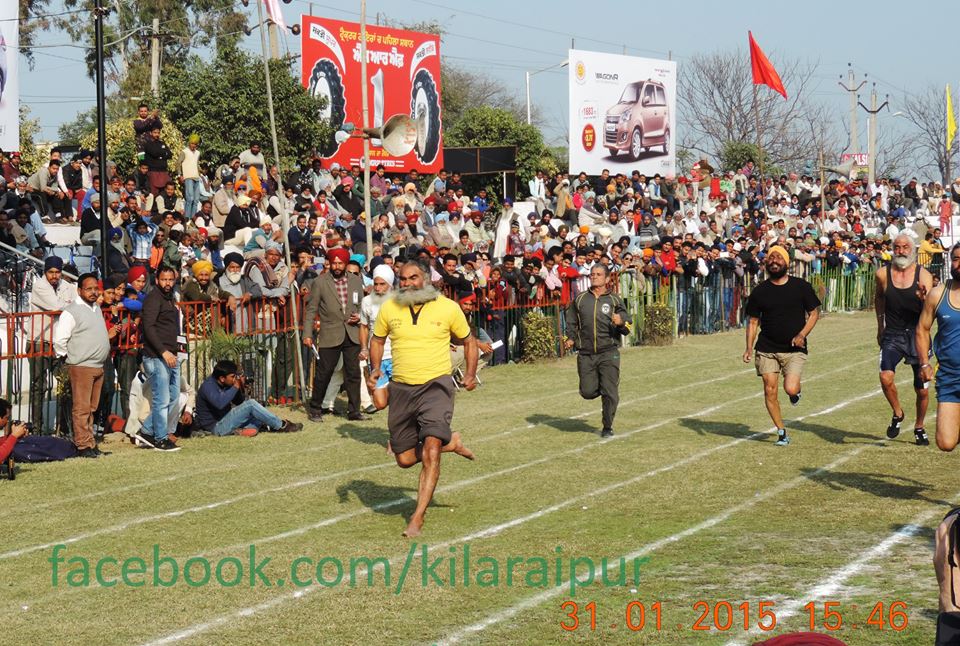 13. Gatka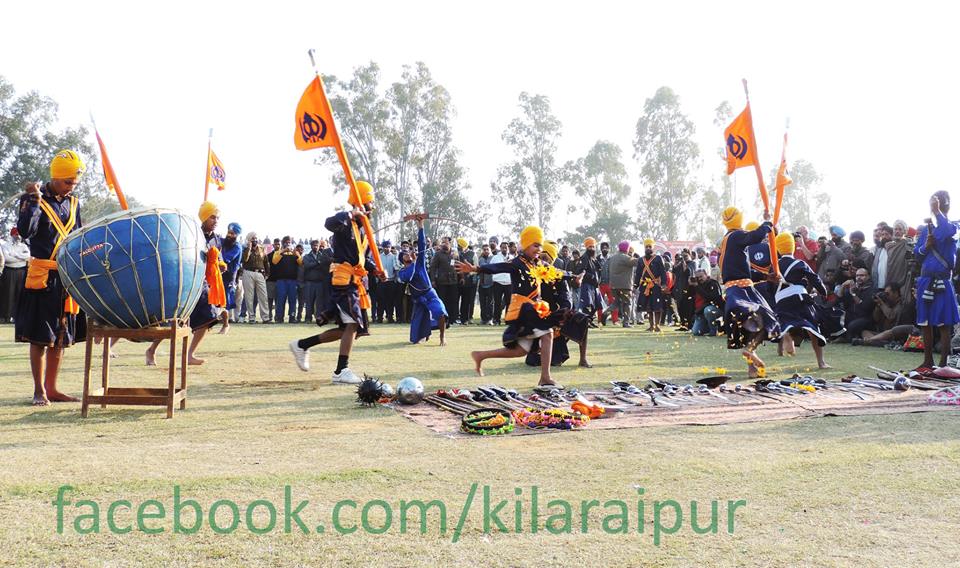 All photos' source: Kila Raipur's Facebook Page
You can also view all the images of this unconventional but fun tournament, here.
Like this story? Or have something to share? Write to us: contact@thebetterindia.com, or connect with us on Facebook and Twitter (@thebetterindia).