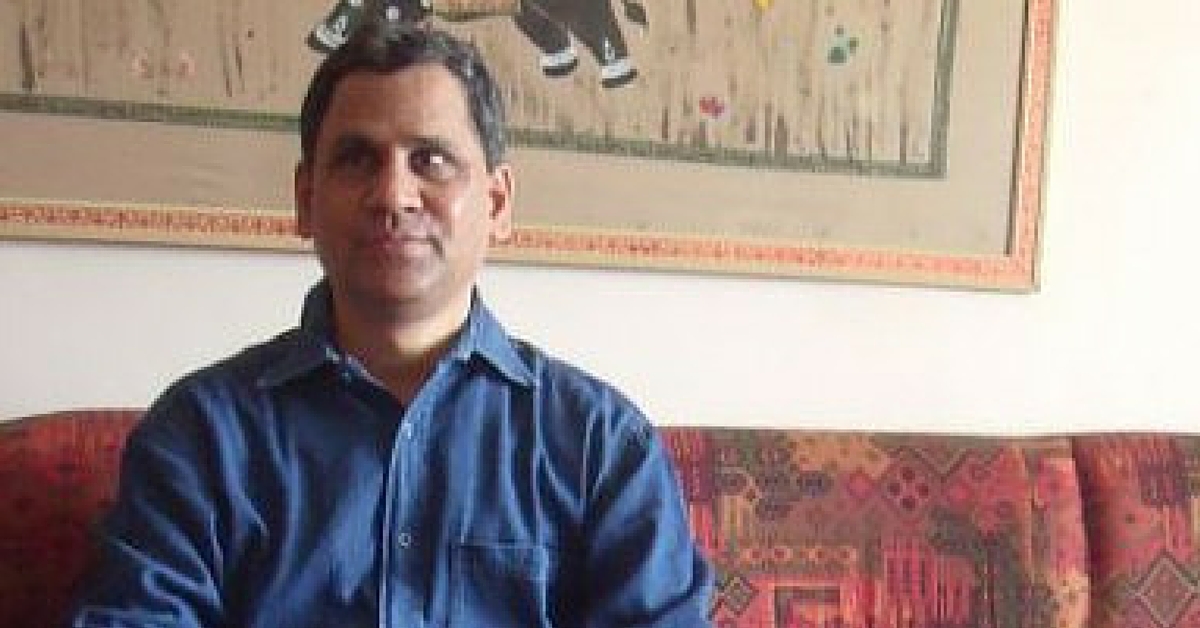 Born blind, Dr. Garimella completed his education and landed a job in a leading English daily with his strong will and determination. He continues to work there as a Senior Assistant Editor. This is his story.
---
In the MY STORY section, we present some of the most compelling and pertinent stories and experiences shared with us by our readers. Do you have something to share? Write to us: contact@thebetterindia.com with "MY STORY" in the subject line.
---
Born blind, Dr. Garimella completed his education and landed a job in a leading English daily with his strong will and determination. He continues to work there as a Senior Assistant Editor. This is his story. 
I met Garimella for the first time about 17 years back. That happened rather fortuitously. Post-retirement, I settled down in Madras (now Chennai), finally leaving my long years of hectic work life in Delhi and elsewhere, behind. But I found myself at a loose end, not quite knowing how to be fruitfully engaged. I was not looking at making some extra money, but for doing something socially useful.
I posted an ad in the local neighbourhood journal, saying that I was available for helping any blind person in reading books and other material. Note the deliberate use of the 'politically inappropriate' word blind. I shall explain myself later. A social activist, who happened to see my ad, put Garimella in touch with me. Next day, I met him in his flat, a couple of kilometres away. What a meeting it turned out to be! He was initially reticent to talk about himself. Then, he gradually opened up to me. I guess he might have found his interlocutor, not a prying busybody.
Garimella Subramaniam was born in Visakhapatnam. Born blind, he was schooled in Little Flower Convent and then in St. Louis Institute for the Deaf and the Blind, both in Chennai. He was a good student and fared well. In St. Louis, he picked up interest in Carnatic music, thanks to a dedicated teacher.
He earned his graduate degree in History from the prestigious Loyola College, Chennai. He did post graduation in Politics from JNU, Delhi, followed by a doctorate in Political Science from the London School of Economics.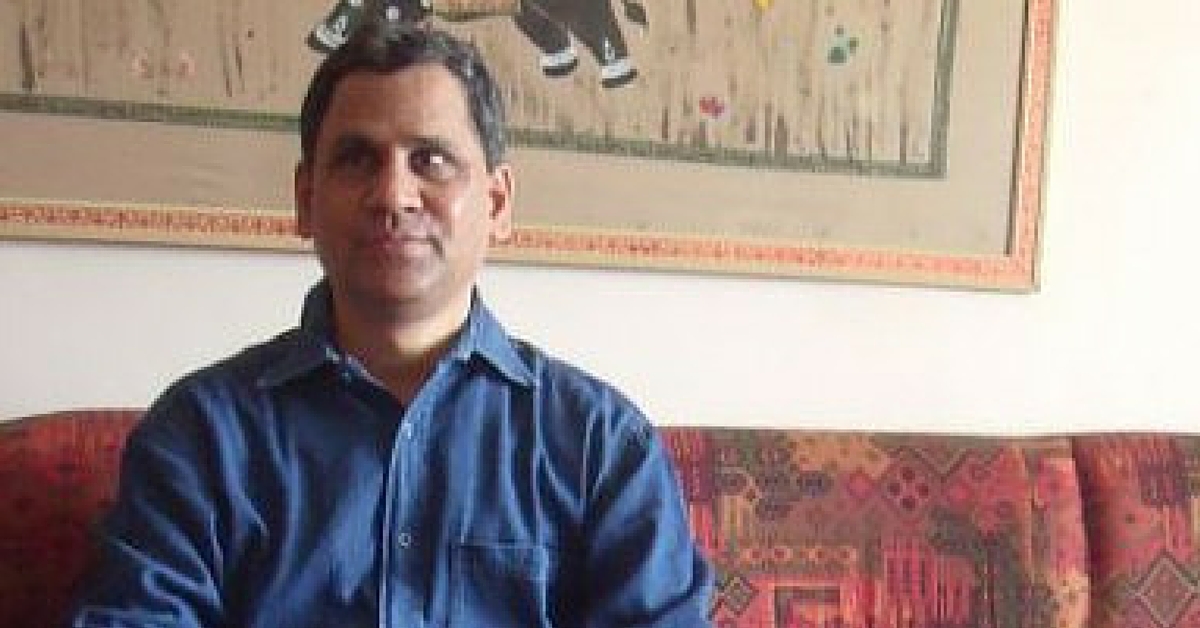 In London, he lived in a hostel, a few Tube stations away, commuting daily by the Tube.
On his return to India, he found, without much difficulty, a job as a journalist in a leading national English daily. He is now a Senior Assistant Editor there. His employers have provided him the requisite infrastructural back-up considering his special needs. Guess what, his area of specialisation is Europe.
Only an insignificant proportion of the blind in India have found gainful employment like Garimella. He is grateful for the fact that he has been fortunate to have found a job of his liking. By using modern technological aids, he is able to read textual matter, an essential thing in his chosen area. He writes out his stories and editorials, edits his copies and formats them, etc. You may not believe this but he does not use Braille at all.
He is acutely conscious of what he is missing out: widening his horizon of experience because of his handicap. But he has learnt to accept the situation.
I read to him for many years before he moved to a distant part of the city. He had varied interests apart from journalism. I have read to him books on politics, literature, autobiographies, even parts of H.M.Seervai's monumental commentary on the Indian Constitution. Discussions with him on politics, ethics, morality, the state of Indian journalism, music, in fact, any subject, were always stimulating. Never given to mincing words, Garimella held passionate views on different subjects. I used to provoke him at times, to draw him out even when he appeared to be somewhat hesitant. I can truly say that I found in Garimella, a kindred soul.
For all the passion and vehemence he packs into expressing his views on men and matters, Garimella comes across as a modest person. When I broached the subject of nominating him for one of the prestigious awards for those who have in spite of their disabilities come up in life the hard way, he emphatically negated the idea. I can only surmise that he had not considered the possibility that he could be a role model for others who are similarly disadvantaged.
Even after he moved to a distant location, he used to come over or talk on the phone, seeking some clarification or other on some aspect of Carnatic music. Incidentally, over a period of time, he started taking lessons from one of the Carnatic music doyens, Mangalampalli Balamuralikrishna whom he worships as a much-misunderstood person. Garimella has a powerful, resonant voice which could be the envy of any aspiring musician. At my request, he sang a couple of Carnatic kritis on the thirteenth-day ceremony (Subhasweekaaram) following the sad demise of my wife in September 2011. Those present were literally wonder-struck at the passion-packed power of his voice, and the melody of the rendition.
During one of my earlier interactions with Garimella, I used what is generally considered to be the 'politically correct' term – 'visually handicapped'.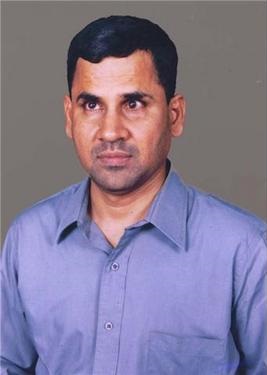 My friend vehemently corrected me and said – "I am blind. I have no valid reason to resent that term even in its application to me. Whom are we trying to delude by saying 'visually handicapped'. It doesn't solve the problem one bit."
We are possibly persuaded to use such 'politically correct' terms in the mistaken belief that, otherwise, the concerned person would be offended. This doesn't seem to be the case.
I am truly amazed at the spirit of independence of not only Garimella but of all the blind persons – mostly students – whom I have met and interacted with. (I was reading books to blind students for many years.) They are grateful for help when it is really needed. But fussing over them as though they needed to be hand-led all the time induces in them a righteous resentment. I have seen blind boys negotiating their way, with consummate ease, through not only familiar territories, such as school corridors, classrooms, and staircases but also city roads in heavy traffic conditions. But they need help in unfamiliar territories and are deeply appreciative of a helping hand. I can affirm this from personal experience. Once I took a student who was interested in Carnatic music and studying in a Government Music College to a concert. Halfway through the concert, he felt the urgent need to relieve himself. Since he was unfamiliar with the layout of the place, he asked me politely but without hesitation whether I could lead him to the toilet. And he was grateful for the help. Do not underestimate their capabilities. And, never ever, be oblivious to their sensibilities.
In this context, I have been happily amazed by Garimella's travels within India and occasionally abroad, all by himself.
At some point Garimella decided it was time he found a life partner. He finally hit upon a girl who was a qualified educator of children with special needs. He was very keen to keep my wife and me in the loop about the matter. They have an 18-year-old daughter whom they are bringing up with great love and affection. She is now doing a Hotel Management course in Chennai.
In conclusion, I cannot but marvel at the resilience and pluck with which my blind friends are negotiating the difficult paths of life. Most of us are not really aware of their potential. In that sense, we are the ones who are really blind.
– Gopalakrishnan Sankaran
Like this story? Or have something to share? Write to us: contact@thebetterindia.com, or connect with us on Facebook and Twitter (@thebetterindia).
About the author: Gopalakrishnan Sankaran was born in Kerala and is now a resident of Chennai. He is postgraduate from Travancore (now Kerala) University and retired as President, Customs and Excise Appellate Tribunal. He has co-authored English translations of Narayaneeyam, Sreekrishnakarnamrutam and a compilation of 245 kritis on Krishna.
We bring stories straight from the heart of India, to inspire millions and create a wave of impact. Our positive movement is growing bigger everyday, and we would love for you to join it.
Please contribute whatever you can, every little penny helps our team in bringing you more stories that support dreams and spread hope.