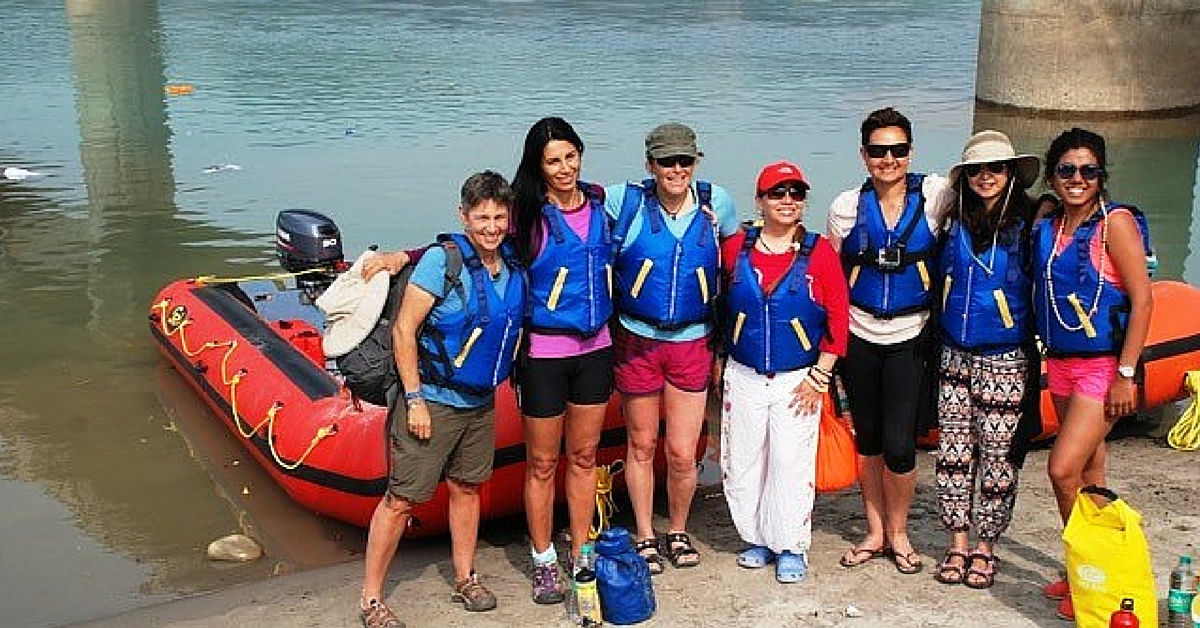 This adventure was an amalgamation of environmentalism and education.
On her first trip to the South Pole, she started at Hercules Inlet at the southern end of the Weddell Sea, and completed the journey of 1,200 kilometres in just 50 days. According to her, it was perseverance, patience and grit that enabled her to successfully finish this hazardous, yet, "dream trek". A self-made teacher and "typical" mother-of-three, Liv Arnesen, who is based in Norway, is a woman on a mission – to increase awareness around the planet's decreasing supply of fresh water. For her most recent adventure she combined environmentalism and education as she traversed the mighty Ganges river, from Gomukh to Bay of Bengal, along with fellow polar explorer Ann Bancroft and five other women.
The group undertook this unique journey with the intention of reaching out to 50 million young people and spreading awareness on the importance of water conservation.
In fact, this expedition was just an extension of the work that Arnesen and Bancroft have been doing through their Bancroft Arnesen Explore organisation, which is dedicated to motivating people, especially women and girls, to fulfil their dreams. In this one-on-one, Arnesen, who is conscious that a glass ceiling for women still exists and has been doing her bit to shatter it for two decades now, recalls some of her greatest challenges and shares the reasons behind combining exploration with environmental protection.
Q: What were some of the greatest challenges that you faced in the early years of your expeditions?
A: As I was preparing for my first expedition, skiing to the South Pole, I felt that I was moving into the men's arena. Norway [is no stranger to women in positions of power as it] has had two women Prime Ministers and several female politicians. But even then, it felt like I should leave the poles to the men. I didn't get one Norwegian sponsor [to cover my trip]. Of course, things are changing now [but when I had decided to take on this exploration] I was asked all sorts of questions: 'Have you served in the military; have you pulled a sled?' And this was 21 years ago! I just explained that I had been embarking on long expeditions in Norway, had crossed the Ice Cap, and was an experienced person. I think they wanted to… make me insecure. [But] I am stubborn; it didn't work. And I had been dreaming about the South Pole since I was eight years old.
This was my childhood dream and I realised this was my chance, so I took it.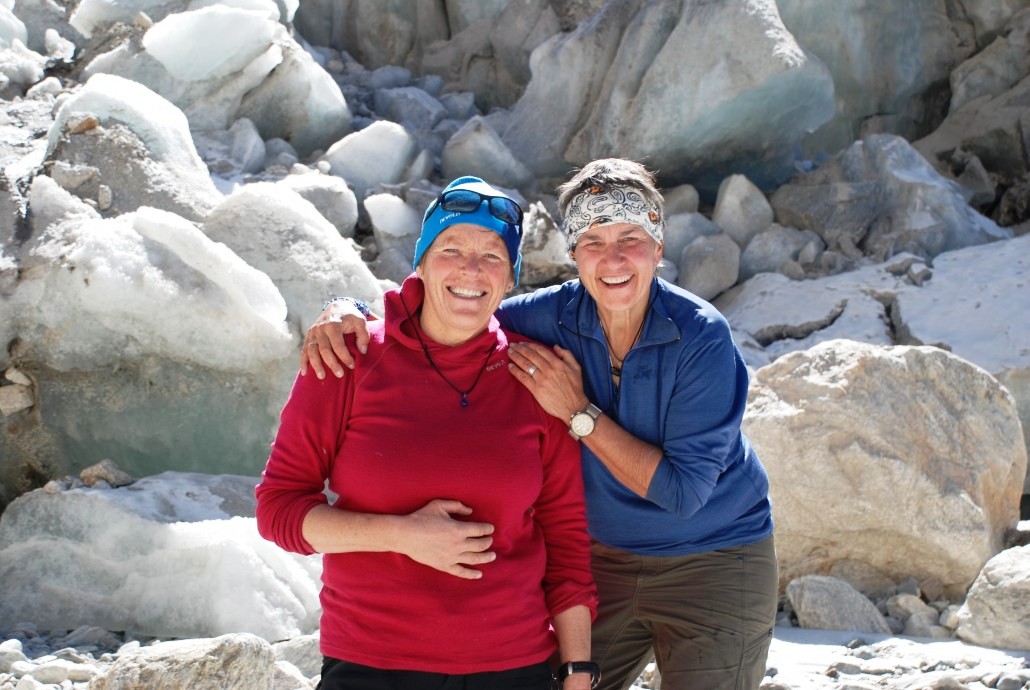 Q: How does it feel to be one of the few women trekkers in the world? How do you cope with the difficulties that come in the way?
A: It is hard for women to get funding for certain projects in Norway and in other countries as well. We still struggle to put together the money. I think the men probably have a different network for fundraising. Moreover, women, at least the women I know, work for companies that are more human-oriented and may not have so much money to give [for such activities]. There are a lot of macho men out there that don't like women doing these things. But I persevere.
Q: How did you come up with the idea of combining expeditions with educational curricula?
A: When I started on my first expedition, I simply wanted to fulfil my childhood dream. Halfway through, I was thinking about how doing this was giving me more and more energy. Then, I thought about my students, wondering how to inspire them. I started writing a book for students, but then realised some of the kids who would need the book might not read it. Later, when I got an expedition partner, we decided to create a curriculum and post it online. Since then, the educational element has been integral to our expeditions.
Q: What do you believe is your greatest contribution to society?
A: I think my teaching is my greatest contribution. I take the duty of being a role model seriously. I am inspired to do more when I think about all the messages I get from children, thanking me for showing them that it is possible to do these things. When you pursue your goals, you may hit a wall or meet people that don't support you. It is important to be patient. I was a high school teacher, and I feel so fortunate to reach even more young people now [with our curricula]. I [have] also adopted three girls. They are grown-ups today and good friends; and I have five grandchildren, too.
My parents were a large part of this [success]. I learned from them to be independent, get an education and to earn my own money. I had parents that supported that sort of thinking.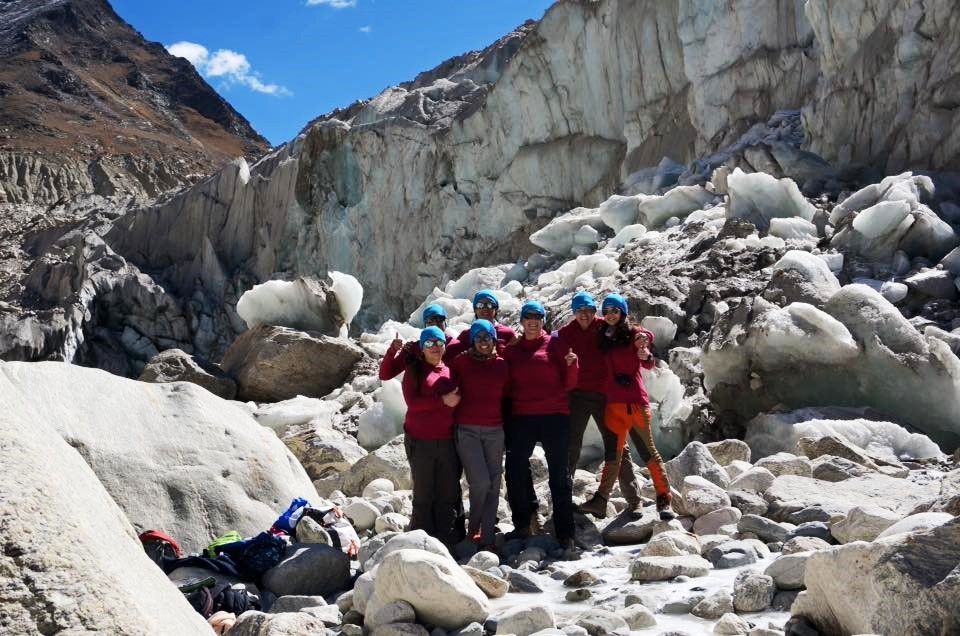 Q: What message do you have for young girls today?
A: Chase your dream. Listen to your heart and your intuition. If there is something that makes the blood run in your veins, makes your heart beat faster, then it is important for you, even if your parents and friends don't like it. Be patient. Make a plan. It might not happen in a year, it might happen in three or even five years. I waited from age 8 to age 41 to accomplish my dream. It was worth it.
Liv Arnesen recently completed an expedition along River Ganges to engage with people on the critical issue of water conservation. Here are some quick facts about their journey:
ACTIVISM BY THE GANGES
* Polar explorers and educators Liv Arnesen and Ann Bancroft lead a team of six women, from six continents. The group includes Olfat Haider from Israel, China's Cindy Jiaojiao Hu, Chilean Marcia Gutierrez, Kim Smith from South Africa, Lisa Te Heuheu from New Zealand and Mumbai-based mountaineer Krushnaa Patil.
* The adventurous women traversed 2,525 kilometres in 60 days, following the river from its source, Gaumukh, to the Bay of Bengal. Notable halts along the way included Rishikesh, Kanpur, Allahabad, Varanasi, Patna and Kolkata.
* Why water? Because 1-in-8 people lack access to potable water and more people die from lack of clean water and sanitation each year than are killed by all forms of violence, including war. Within just 15 years from now, nearly two billion people will live in areas of severe water scarcity
* Why Ganges? Around 400 million residents rely on it for water, food, bathing, and worship. It is one of the most important and sacred rivers in the world; and water has a major impact on the human and animal inhabitants living along the river.
* Through observations and experience sharing the Access Water Expedition has led a conversation with 50 million youth to raise awareness on access to clean water and inspire them to formulate an agenda for action.
The team linked up with local schools, farms and industrial businesses that are working to improve water conditions in the area.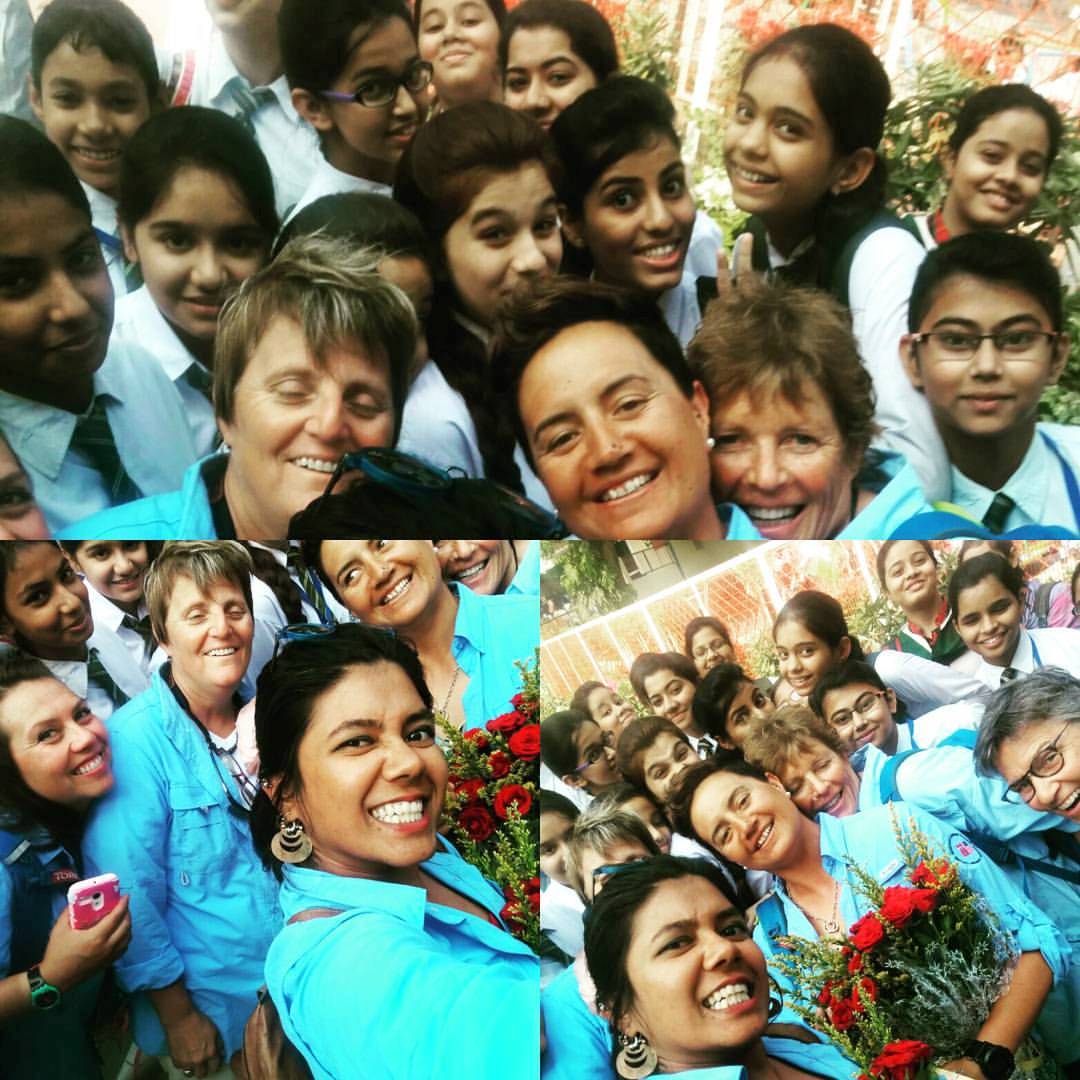 * The expedition provided a unique partnership opportunity for various organisations to spread the word on environmental protection, especially the fresh water crisis, the essential role of education in making sustainable changes, empowerment of girls and women to achieve their dreams and cross-cultural communication and understanding.
* The Big Picture – After the Ganges expedition, the team plans to visit each continent every few years, ending the Access Water series with a journey to Antarctica in 2026.
Like this story? Or have something to share? Write to us: contact@thebetterindia.com, or connect with us on Facebook and Twitter (@thebetterindia).
We bring stories straight from the heart of India, to inspire millions and create a wave of impact. Our positive movement is growing bigger everyday, and we would love for you to join it.
Please contribute whatever you can, every little penny helps our team in bringing you more stories that support dreams and spread hope.