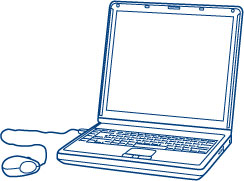 Update: The ToI today carries an article stating that this entire piece of news does not seem to be validated. Most likely the device is just capable of simple computing
Update: The ToI today carries an article stating that this entire piece of news does not seem to be validated. Most likely the device is just capable of simple computing operations and not as full-fledged as a laptop. End of update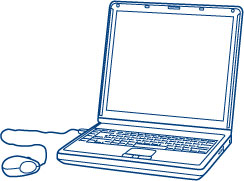 Laptops and the internet are more or less ubiquitous for most urban high school students. However, the cost barrier is still high and hence only a limited section of the student population can afford it. This is poised to change in the near future with the advent of a new Rs. 500 laptop (currently in prototype phase)
This Rs. 500 laptop prototype will be on display on February 3rd at Tirupati. This prototype is a joint effort by the students of Vellore Institute of Technology, scientists in Indian Institute of Science, Bangalore, IIT-Madras and involvement of Public Sector Units like Semiconductor Complex.
Akshaya Mukul writes in this article at the Times of India:
The $10 laptop project, first reported in TOI three years ago, has come as an answer to the $100 laptop of MIT's Nicholas Negroponte that he was trying to hardsell to India.

"At this stage, the price is working out to be $20 but with mass production it is bound to come down," R P Agarwal, secretary, higher education said.
Another very interesting launches on this day will be those of an e-classroom, a virtual laboratory and an improved version of the existing 'Sakshat' portal.
The following is an interesting turn of events:
Sources also said that the ministry has entered into an agreement with four publishers — Macmillan, Tata McGraw Hill, Prentice-Hall and Vikas Publishing — to upload their textbooks on 'Sakshat'. Five per cent of these books can be accessed free.
Of course, all these initiatives also require that the current infrastructure be improved significantly. The article mentions that:
In this context, government would give Rs 2.5 lakh per institution for 10 Kbps connection and subsidise 25% of costs for private and state government colleges.

The mission would seek to extend computer infrastructure and connectivity to over 18,000 colleges in the country, including each department of nearly 400 universities and institutions of national importance.
It is wonderful to see that the government and other institutions are coming together to herald in a new age of education and making use of technology to drive positive change.
Read the complete article here.
Image courtesy: incasoftware.co.uk