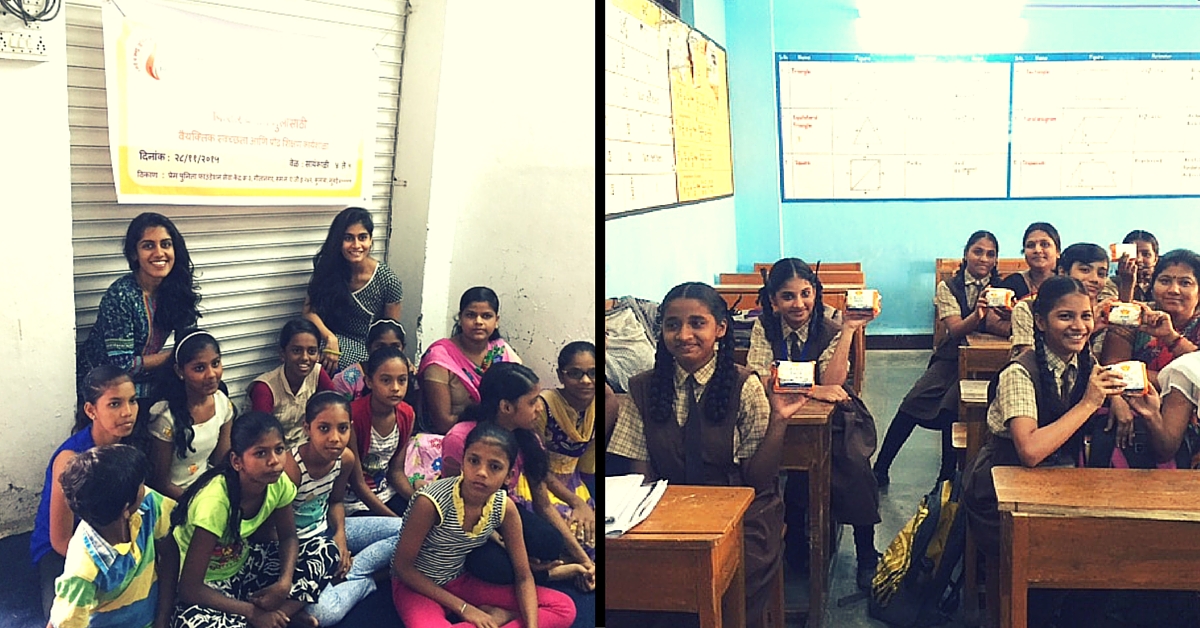 Girls from slums in Mumbai were quitting school halfway because they didn't know how to deal with menstruation. Two young women decided to intervene. Today, they are spreading awareness about menstrual health and helping hundreds of girls study as much as they want to.
Girls from slums in Mumbai were quitting school halfway because they didn't know how to deal with menstruation. Two young women decided to intervene. Today, they are spreading awareness about menstrual health and helping hundreds of girls study as much as they want to.
"There are several reasons why many young girls drop out of schools after a few years. And one of them is their menstrual cycle," says Ayesha Alam, co-founder of the Mukti Project, an initiative in Mumbai to spread awareness about menstrual health and hygiene.
"Many girls from the financially weaker sections of society do not have access to sanitary napkins. They use and then reuse the same cloth over a period of several months. Additionally, they skip school for one week every month, because of the sheer embarrassment of staining. This leads to a backlog in their studies and their grades fall, which, in turn, makes them lose interest in education over a period of time. Their parents also become convinced that there is no use wasting money on the girls' education when their daughters are not performing well. Eventually, they quit," she adds.
Ayesha and her friend Sarva Damani came across this situation in their classrooms when they were working as full-time teaching fellows with Teach for India.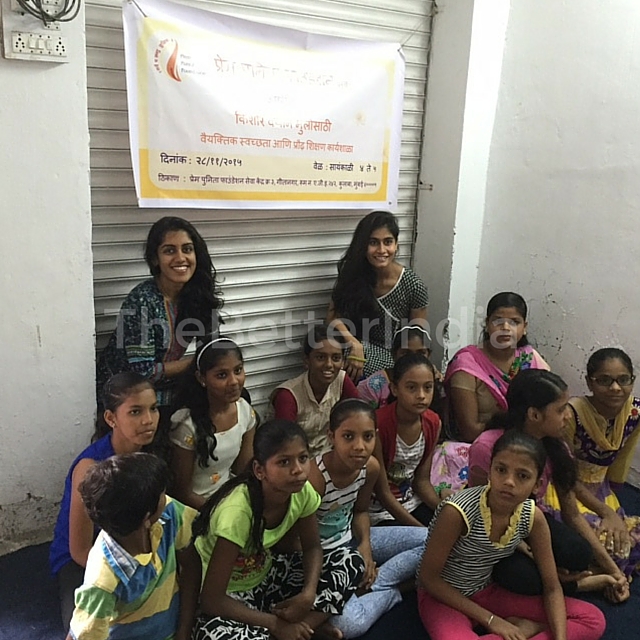 They were teaching Classes 4 and 5 in two low-income schools in Mumbai. "Teach for India encourages fellows to start something on their own when they are in their second year. We were encouraged to take up a particular problem in the community and help solve it," says Ayesha. One of the biggest issues the duo had noticed in their one year of fellowship was the decline in the number of girls as they went into higher classes. Thus, Mukti Project was born.
"When you look at primary classrooms, the number of boys and girls is mostly equal. But as you go into middle school, you find a huge decline in the number of girls. There were 30 girls in my class of 60. The number dropped a bit when they reached Class 6. But, on checking the school data, I found there were only 10 girls in a group of 60 in Class 10," recalls Ayesha.
The girls started by conducting some basic workshops around menstrual health for female students and women from the communities near their schools.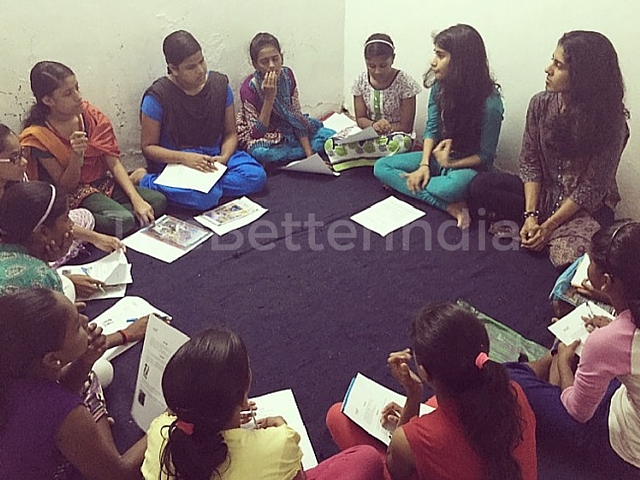 This effort has now turned into a well-organised curriculum that covers general hygiene, menstrual health, information on child abuse, and a lot more. Mukti Project, which will soon transform into an organization that the co-founders are in the process of registering, has impacted about 425 girls and 105 women from financially weaker sections of the city.
When the duo started Mukti in 2014, the major problem they wanted to address was the lack of awareness about menstrual hygiene and menstruation in general. But, before starting their first workshop, they spoke with the mothers of girls in their class to let them know what they were planning to talk about. To their shock, only 4 out of 32 women in that room knew what menstruation is, why it happens, what goes on in the body when it happens, and other such things. So the material they had prepared for the girls was first taught to the mothers. This is when Sarva and Ayesha realised they would have to revamp the curriculum to make it more inclusive.
"We started with menstrual hygiene, covering the changes that happen during puberty and basic stuff about self-esteem, the taboos around menstruation and why they exist. Then, Sarva and I developed the more comprehensive Mukti curriculum," says Ayesha.
Some of the lessons in the curriculum include: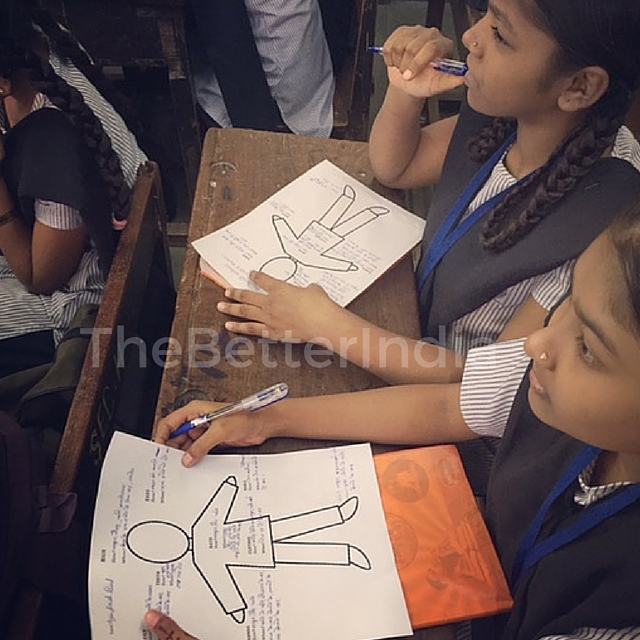 • Basic hygiene: This is where they talk about things that are not essentially related to menstruation. Like how it is important to keep you hair, skin, face, hands, etc., clean and the cheaper alternatives to expensive soaps and shampoos these women and girls can use.
• Menstruation: Details on everything related to menstruation and how it affects one's body.
• Safe and unsafe touch: "The importance of this discussion became apparent only after we started having in-depth conversations with the girls in our schools and found there were some who were being abused in their families," says Ayesha.
• Goal setting, time and stress management, etc.: According to Ayesha, another very important thing to communicate to the girls is that it is ok for them to stand up for their rights. "While this is something that comes naturally to us, these girls need to be told that they can fight for their right to study, to not get married at the age of 19, and so much more," she says.
Ayesha and Sarva don't just interact with girls in schools but also visit slums in the city.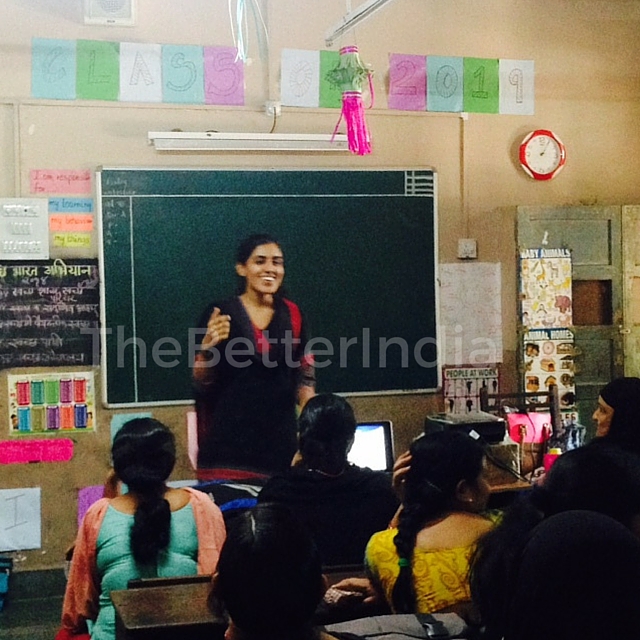 They have partnered with an NGO, Prem Punita Foundation, which has community centres in different slums across Mumbai. It helps Ayesha and Sarva gather girls and women from the slums to conduct workshops for them. They have also partnered with DMart, which has adopted some schools in Mumbai. Mukti Project conducts workshops in these schools as well. "The Mukti workshops are very interactive. We have worksheets, video clips, and games around the topic being discussed. Recently, we also discussed the movie Highway with some of the girls to help them understand child abuse," says Ayesha.
The two 24-year-olds have full-time jobs that they juggle with Mukti. Ayesha is working as a business analyst and Sarva is in the CSR department of an organisation. They joined Teach for India right after completing graduation.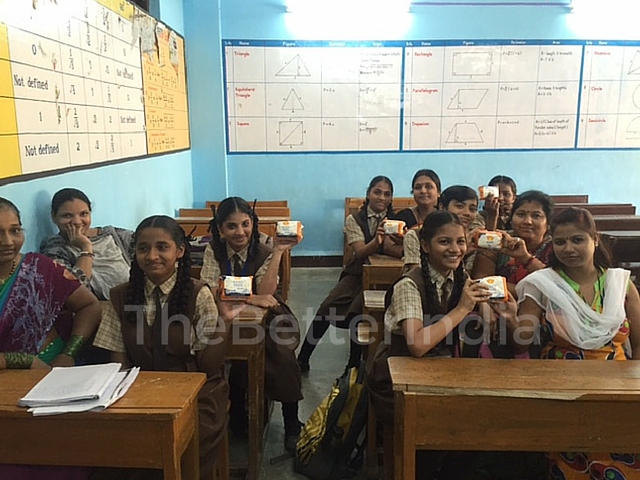 They are working with four volunteers who conduct the workshops on most days while Ayesha and Sarva are busy creating a more focussed curriculum for the women. They also conduct workshops over the weekends. Their partner organizations provide them with funds for the same. The team organizes follow up meetings for parents and students three months after every workshop. For a sustainable impact, they are now in the process of training one or two girls from each community or school to become Mukti representatives and make sure that women are following what they were taught.
"During one of my follow-ups, a teacher from the school where I was a fellow told me that she was very inspired by the class where I was telling the girls to stand up for what they want. She got the courage to tell her parents that she wants to concentrate on her career and not get married right now. In another class, when we were having an open discussion in the end of a workshop, one of the girls started talking about homosexuality and wanted to know more about it. She later told me that the class really helped her because she did not know whom to talk to about the subject otherwise. It is small things like these that keep us going," concludes Ayesha.
You can contact Ayesha by writing to her at alam.ayesha@hotmail.com.
Like this story? Or have something to share? Write to us: contact@thebetterindia.com, or connect with us on Facebook and Twitter (@thebetterindia).