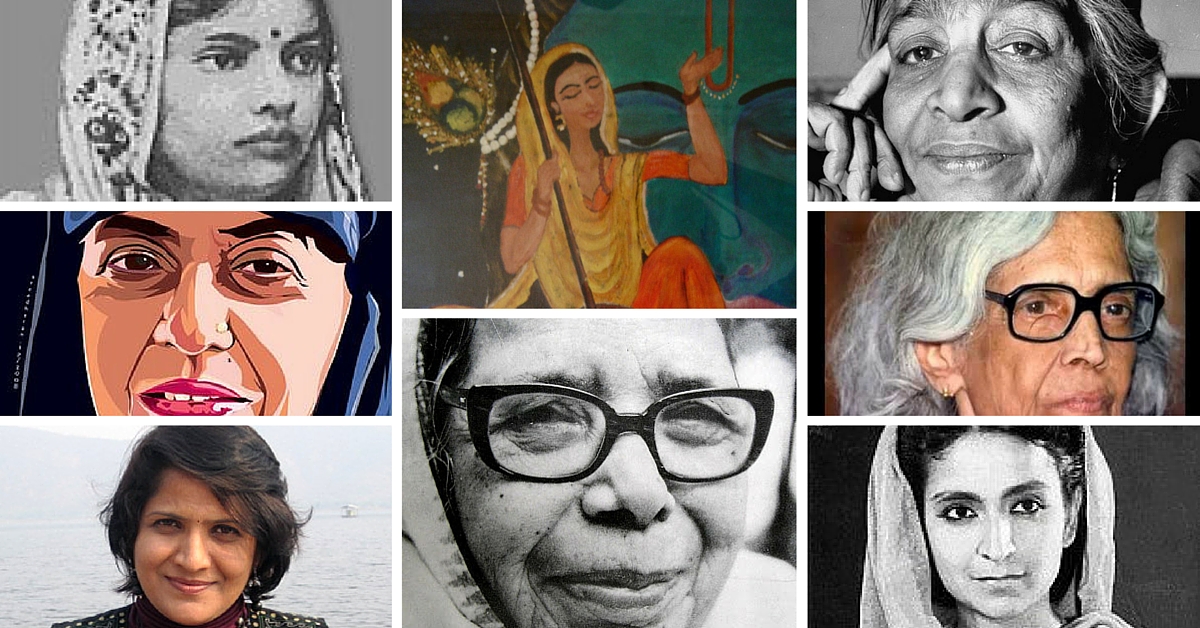 India has been and is home to several fascinating women who have penned beautiful poems that will enthral the most demanding of readers. Here's a list of 8 of them.
Since time immemorial, India has been a melting pot of creative people – writers, poets, artists, sculptors, musicians, etc., who have shaped our history and culture.
In the arena of poetry, it is easy enough to name men – from Rabindranath Tagore to Nissim Ezekiel to Sumitranandan Pant – who have contributed to the wealth of Indian literature, but most of us are left stumped at the prospect of naming female poets.
But India has been and is home to several fascinating women too who have penned beautiful poems that will enthral the most demanding of readers. Here is a list of eight:
1. Kamala Surayya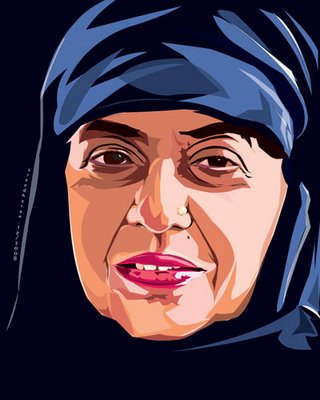 Kamala Surayya, also known by her pen names Madhavi Das and Kamala Das, was an English poetess and Malayalam author. Born in 1934 in Punnayurkulam in Kerala, she came to be admired for her bold and honest treatment of women's sexuality at a time when very few women had the courage to speak up about it.  Some of her popular poetry books are Summer in Calcutta and The Descendants.
"Don't write in English, they said, English is

Not your mother-tongue.Why not leave

Me alone, critics, friends, visiting cousins,

Every one of you? Why not let me speak in

Any language I like? The language I speak,

Becomes mine, its distortions, its queernesses

All mine, mine alone." –  from An Introduction, Kamala Das.
2. Sarojini Naidu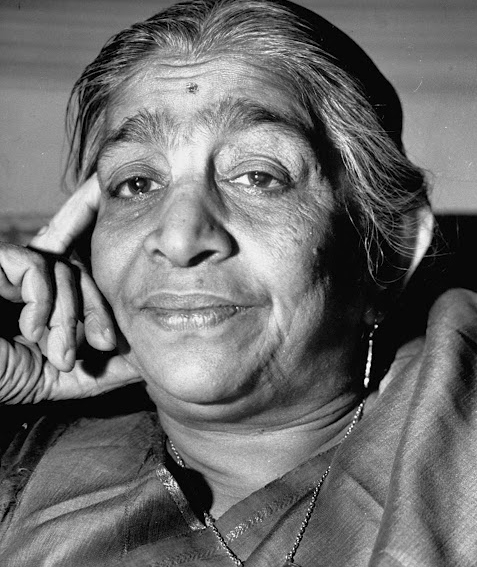 Sarojini Naidu, known as the Nightingale of India, was an Indian freedom fighter and acclaimed poetess. She was also the first woman to become the governor of an Indian state. She was born in Hyderabad in 1879. Her poems are famous for the melodic style they are written in. Some of her popular books are A Golden Threshold and The Feather of the Dawn.
"The new hath come and now the old retires:

And so the past becomes a mountain-cell,
Where lone, apart, old hermit-memories dwell
In consecrated calm, forgotten yet
Of the keen heart that hastens to forget
Old longings in fulfilling new desires"- from Past and Future, Sarojini Naidu.
3. Mahadevi Varma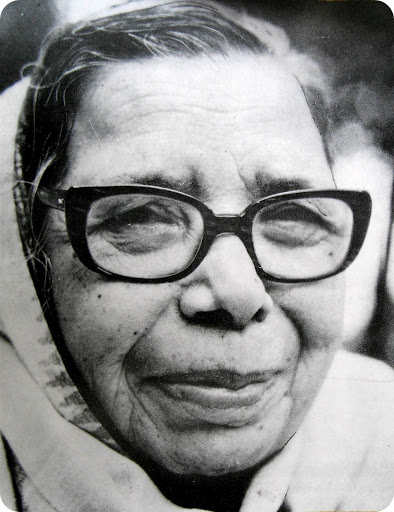 Mahadevi Varma was a freedom fighter, women's activist and an extremely proficient Hindi poetess. She was one of the four major poets of the chhayavaad (an era of romanticism in Hindi literature) generation. Born in 1907 in Farrukhabad, her excellence in literature won her the Padma Vibhushan and the Sahitya Akademi Fellowship among other honours. Her poems were full of compassion towards both humans and animals. Some of her famous works are Madhur Madhur Mere Deepak Jal and Adhikar.
"मधुर-मधुर मेरे दीपक जल!

युग-युग प्रतिदिन प्रतिक्षण प्रतिपल

प्रियतम का पथ आलोकित कर!" – from Madhur Madhur Mere Deepak Jal, Mahadevi Varma.
4. Balamani Amma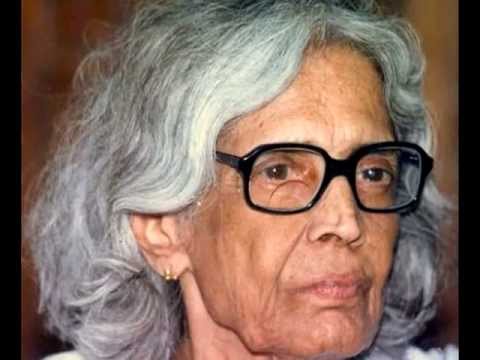 Balamani Amma was another famous Indian poetess who wrote in Malayalam. She was highly respected and known as the "poetess of motherhood." She was born in Punnayurkulam in Kerala in 1909. Although she received no formal education, her maternal uncle and his collection of books helped her become a poet. She received several awards in her lifetime, including the Sahitya Akademi Fellowship. Some of her famous works are Amma, Muthassi and Mazhuvinte Katha.
"Your grandmother knows
Nothing is destroyed
Everything exists in human forever
In my old heart there are
so much of riches, still
for your hands too
to play with." – a translation of Muthassi, Balamani Amma.
5. Mira Bai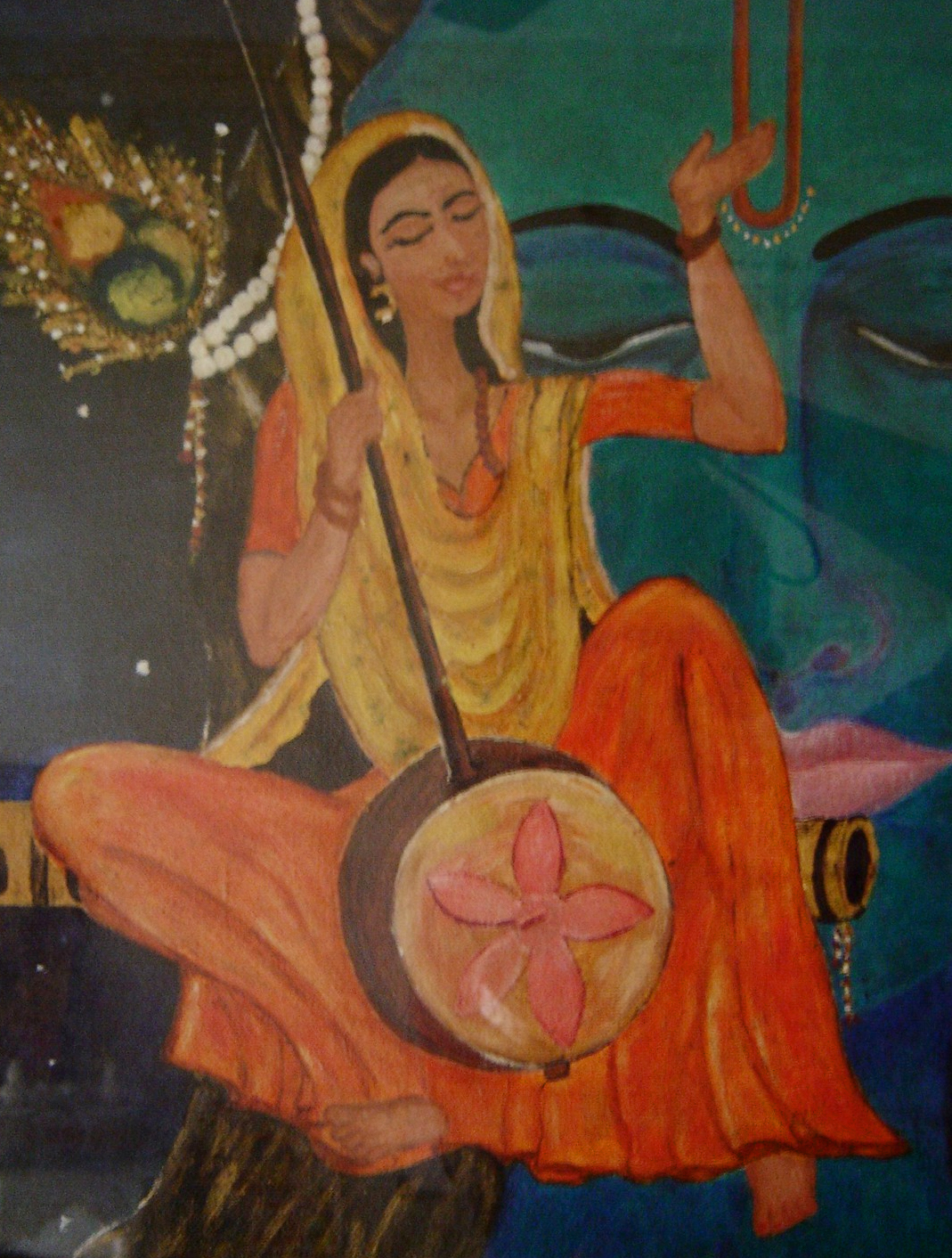 Mira Bai was a 16th century Hindu poet and a devout follower of Krishna. She is recognised as one of the most popular faces of the Bhakti movement in India. In her poems she praises Krishna, who she considers her husband, and his many qualities. She was born in Pali in Rajasthan and was  also known for her bold and fearless disregard for social customs and repressions.
"I am mad with love

And no one understands my plight.

Only the wounded

Understand the agonies of the wounded,

When the fire rages in the heart." – a translated version of I am mad with love, Mirabai
6. Nandini Sahu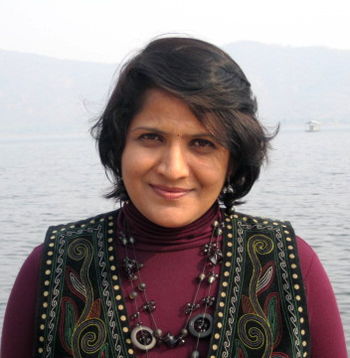 Nandini Sahu is an acclaimed Indian poet, writer and critic. She has several English books and poems to her name, and is also Associate Professor of English at the Indira Gandhi National Open University, New Delhi. Born in 1973 in Orissa, she is the recipient of two gold medals in English literature and the Shiksha Ratna Purashkar. Some of her popular books are The Other Voice, a Collection of Poems and The Silence.
"Does your laugh tear your shrunken lips?
Open your wardrobe, cover the breast of the poor,
apply on your lips the balm of a millennium's rebellion.

Who says death is the only truth?
See, your body of fog is still seated on the throne.
You still shine in the firmament of stars." – from Death Stands at a Distance, Nandini Sahu.
7. Subhadra Kumari Chauhan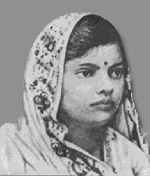 Subhadra Kumari Chauhan is one of the most famous Indian poets of the veer ras sub genre. She was born in Nihalpur village in 1904, was an open opposer of the British rule in India, and was jailed twice for her protests. Her poems revolve around patriotism and nationalism. Some of her evergreen works are Jhansi ki Rani, which is one of the most recited and sung poems in Hindi literature, and Veeron Ka Kaisa Ho Basant.
"Sinhasan hil uthey raajvanshon ney bhrukuti tani thi,
budhey Bharat mein aayee phir se nayi jawani thi,
gumee huee azadi ki keemat sabney pehchani thi,
door phirangi ko karney ki sab ney man mein thani thi.
Chamak uthi san sattavan mein, yeh talwar purani thi,
Bundeley Harbolon key munh hamney suni kahani thi,
Khoob ladi mardani woh to Jhansi wali Rani thi." – Subhadra Kumari Chauhan.
8. Amrita Pritam
Amrita Pritam was a poet and writer who wrote in Punjabi and Hindi. She was a prominent Punjabi novelist too and is known as the leading Punjabi poet of the 20th century. Born in Gujranwala in Punjab, she had a career spanning six decades and is credited with writing more than a 100 books and poems. She won the Sahitya Akademi award in 1956 for her poem Sunehade, and became the first woman to do so. Some of her popular works are Aaj Aakhan Waaris Shah Nu and Pinjar (a novel).
"When the body perishes
all perishes
but the threads of memory
are woven of enduring atoms
I will pick these particles
weave the threads
and I will meet you yet again." – Amrita Pritam.
Like this story? Or have something to share? Write to us: contact@thebetterindia.com, or connect with us on Facebook and Twitter (@thebetterindia).
About the author: Varun Jadia is a high schooler who has just completed his Class 10 boards. He enjoys listening to music, playing his guitar, playing badminton, writing and reading. Math is his favourite subject, and in the future, he wishes to pursue a career in economics.
We bring stories straight from the heart of India, to inspire millions and create a wave of impact. Our positive movement is growing bigger everyday, and we would love for you to join it.
Please contribute whatever you can, every little penny helps our team in bringing you more stories that support dreams and spread hope.