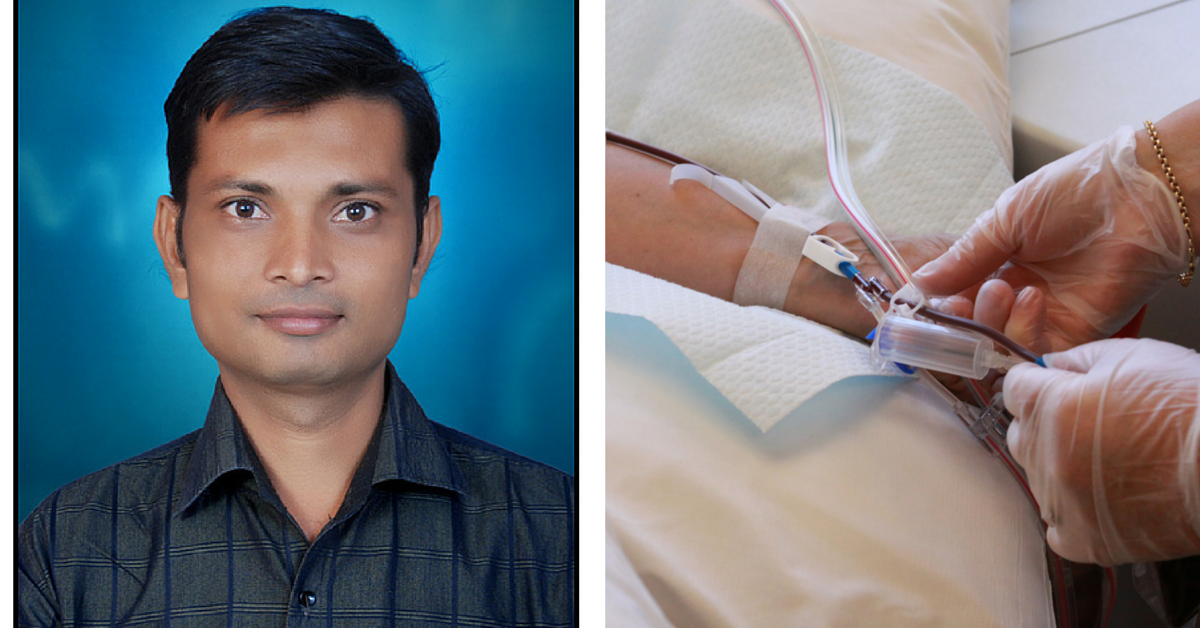 Indore-based Ujjwal Lad is the founding member of Rakt Archana, an organisation that has facilitated the donation of more than 21,000 units of blood.
In just 10 years, this Indore-based organisation has helped facilitate the donation of more than 21,000 units of blood.
A 9-year-old accident victim fighting for her life in Indore, a 25-year-old girl in Pune recovering from surgery, a 56-year-old man battling a severe infection in Surat – different names, ages, and places, but one common and urgent need: blood.
With just one call, relatives of these patients can reach out to 10,000 blood donors across the country: the Rakt Archana network.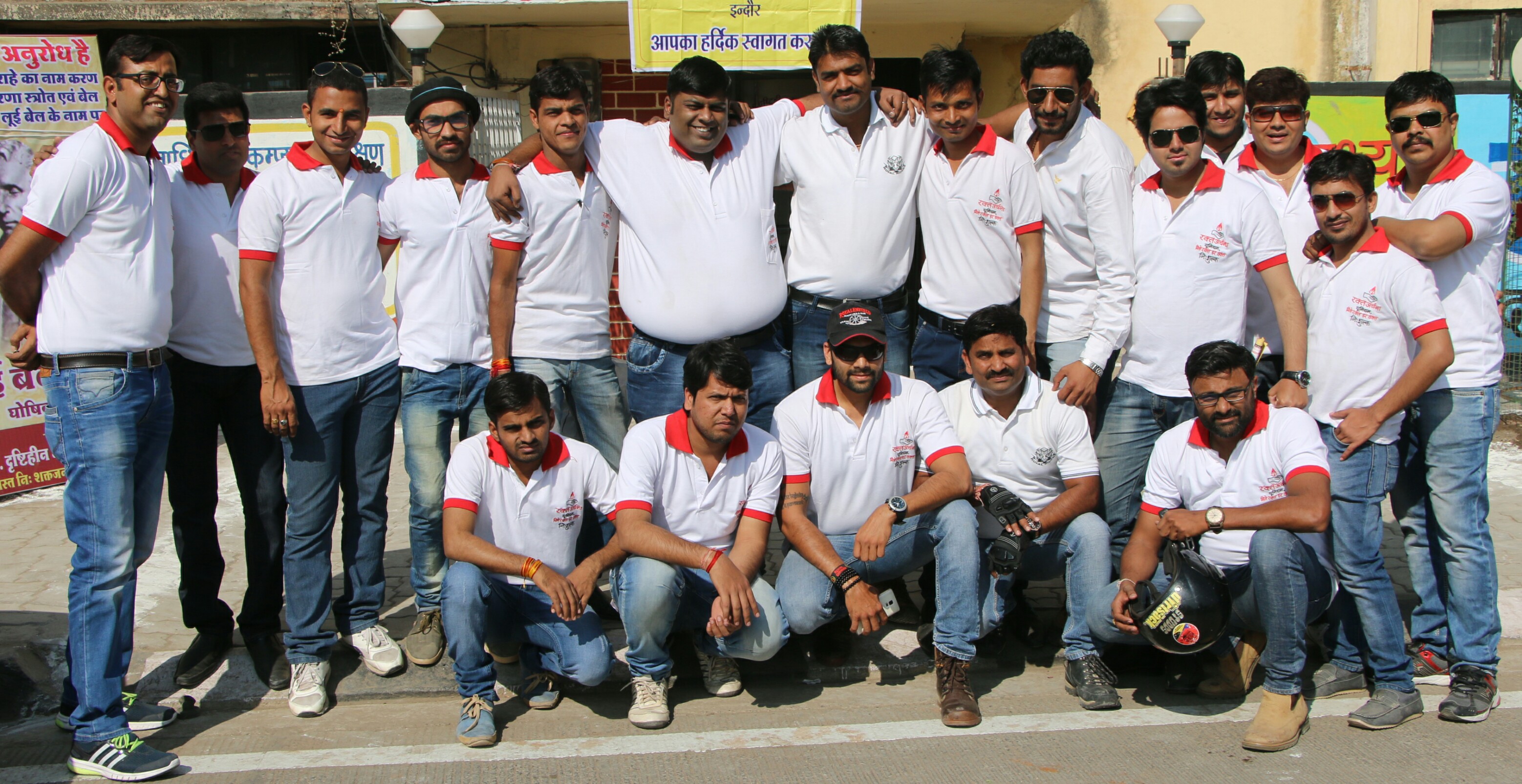 Started by Indore-based Ujjwal Lad, the extensive network of willing donors was born out of his first blood donation experience.
"It was back in 2006. I heard that a nine-day old baby desperately needed blood," recalls Ujjwal. "He had jaundice and needed O- blood, a rare blood group. His parents had tried all possible avenues but were unable to find a viable donor. I was with a friend who was a medical resident. Since my blood group is O-, he asked me to donate."
Like many Indians, Ujjwal too had never donated blood – out of a misplaced fear of pain. "I was quite hesitant and scared," he says.
Ujjwal gathered his courage in his hands and accompanied his friend to the hospital. He made it all the way to the main door before fear took hold and made him turn back.
His friend coaxed and cajoled him to try again. This time, Ujjwal made it all the way to the hospital room, but the sight of the needle forced him to back out again: "I changed my mind and refused to donate," he says.
It was then that Ujjwal met the baby's great-grandfather:
"He fell at my feet and started weeping uncontrollably, urging me to donate and save the child's life. His tears dampened my feet. His anguish and helplessness moved me. I decided that no matter what, I would donate."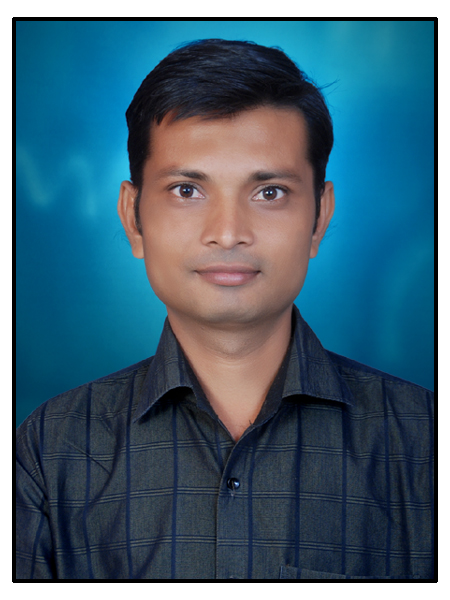 The experience left an indelible mark on Ujjwal, one that would push him to help countless others in the coming years. "That incident taught me the value of blood donation," he says.
The next day, Ujjwal recounted the incident to seven of his colleagues:
"They were all so moved by the incident that they decided then and there to try and donate blood as and when the need arose. We exchanged information about our blood groups and began to keep each other informed of any requests for donors," says Ujjwal.
Within 15 days however, every member of the group had already donated blood. "The problem is, once you donate blood, you cannot donate again for the next three months," explains Ujjwal. "We realised that only the eight of us would not be able to do much. We needed to find new donors."
All this took place around the time when the social networking site Orkut was beginning to gain popularity among the youth in India. "We decided to cash in on this," says Ujjwal.
"We began to use Orkut as a medium to arrange blood, connect with more donors and create awareness."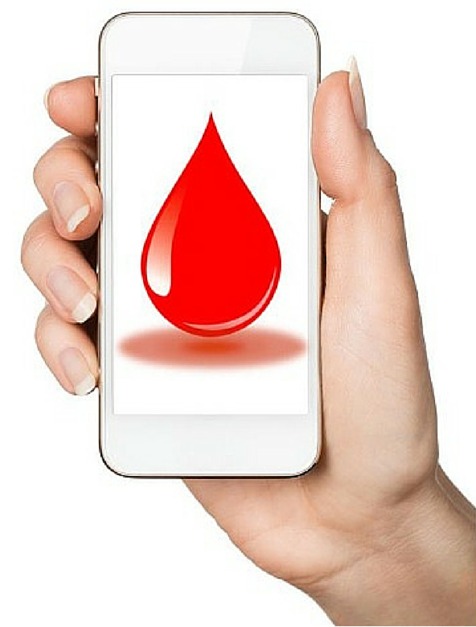 Rakt Archana quickly gained popularity. This led to a rise in the number of requests for blood, as well as a rise in the number of volunteers who wished to join the organisation.
Within three months, the organisation had set in place procedures to ensure quick and efficient donation of blood; procedures that are followed till date.
"When we get a request for blood, the first thing we do is verify the request. If the request is genuine, a message with all the relevant information is created and circulated among all members. If any of our members is the right blood group and wants to donate, he informs us. We then inform the rest of the members, so there is no overlap. We also ask the donor to take a selfie of him donating blood. This helps us keep track of the dates on which a donor donates, since a person can only donate once in three months," explains Ujjwal.
The arrival of Facebook and Whatsapp in India proved to be a shot in the arm for Rakt Archana's operations. "When we started, our medium of communication was SMS, where we were limited to only those individuals who were on our contact list. But with social media, especially Facebook, we got a universal space where we could reach out to an unlimited number of people," says Ujjwal.
Facebook has also played a big role in increasing the organisation's national presence. "Initially, we had members from Indore setting up chapters in whichever city or town they went to. That's how we were expanding our presence."
"But once we started posting the selfies of our members donating blood, people started getting in touch with us on their own, saying that they wanted to be donors and wanted to start a Rakt Archana chapter in their places," says Ujjwal.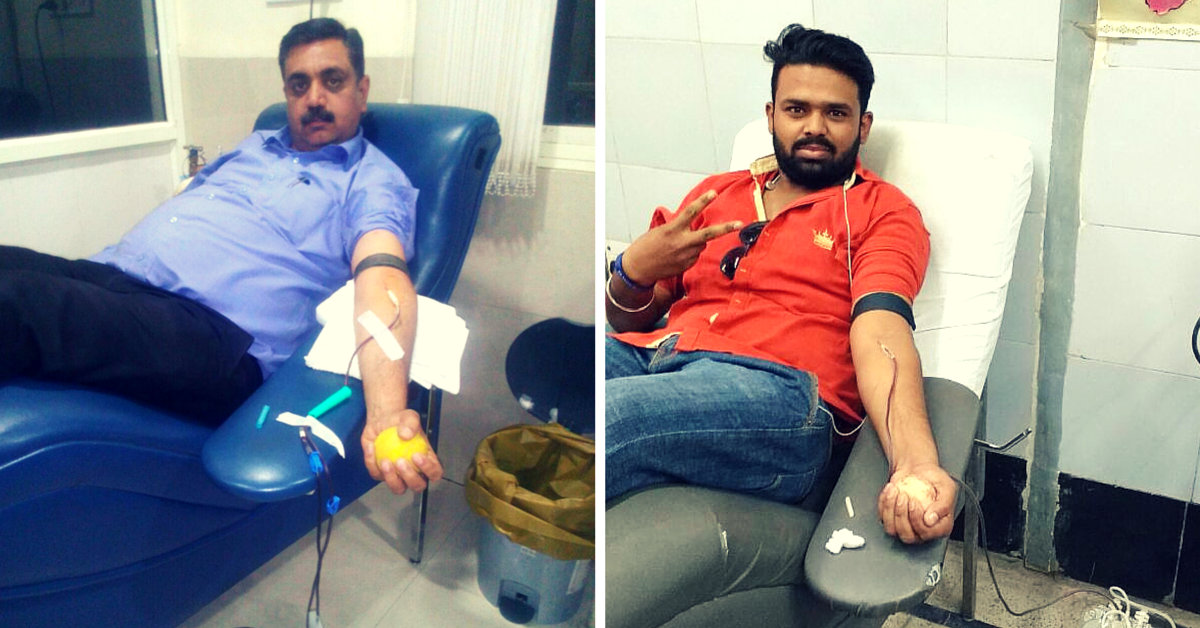 The process to set up a new chapter is fairly straightforward: "If someone is interested, we ask him to submit a written application. He must also give us a list of the number of donors in his network. If everything checks out, we create a Whatsapp group with the person and his donors," explains Ujjwal.
Today, Rakt Archana has more than 60 Whatsapp groups across the country, all dedicated to the cause of finding and donating blood. Every group has at least 200 donors.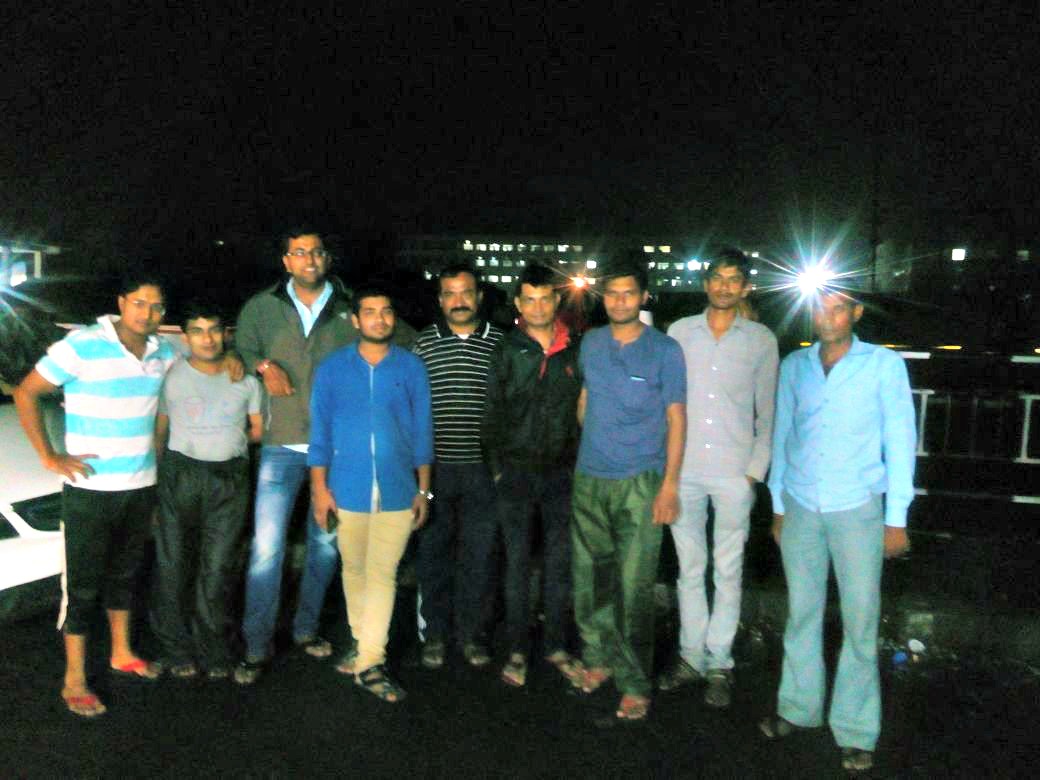 "We have 12 groups in Indore alone. We have groups in Surat, Baroda, Ahmedabad, Pune, Mumbai, and many more places. We've also completely covered Madhya Pradesh; there is no town in the state where we cannot arrange for blood," Ujjwal says, with more than a hint of pride in his voice.
Ujjwal and his team are also diligent about overseeing their expanded network: "We ensure that we are a part of all groups so that we can monitor the activity and ensure that there are no cases of wrong-doing, no instances of money changing hands. We also randomly call up the relatives of patients to verify whether the donation has been made and whether things moved smoothly."
"We have a rule," Ujjwal explains, "that our donor will not accept even a cup of tea from the patient's family. We don't want anything in exchange for the blood and we are very particular about this."
The 10,000-strong organisation has facilitated the donation of more than 21,000 units of blood across the country in the last 10 years.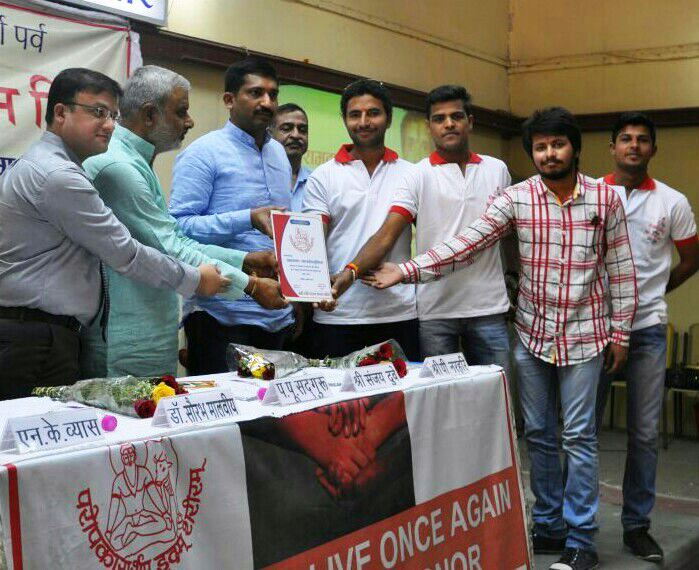 "We do more than 70 donations every day, with 40 donations in Indore alone," Ujjwal says.
While their blood donation activities have helped save countless lives, the organisation has also funded the treatment of more than 80 individuals, most of whom have no family and no means of earning a living:
"If we find a person in dire need of help, we get together and collect funds to support his treatment," explains Ujjwal.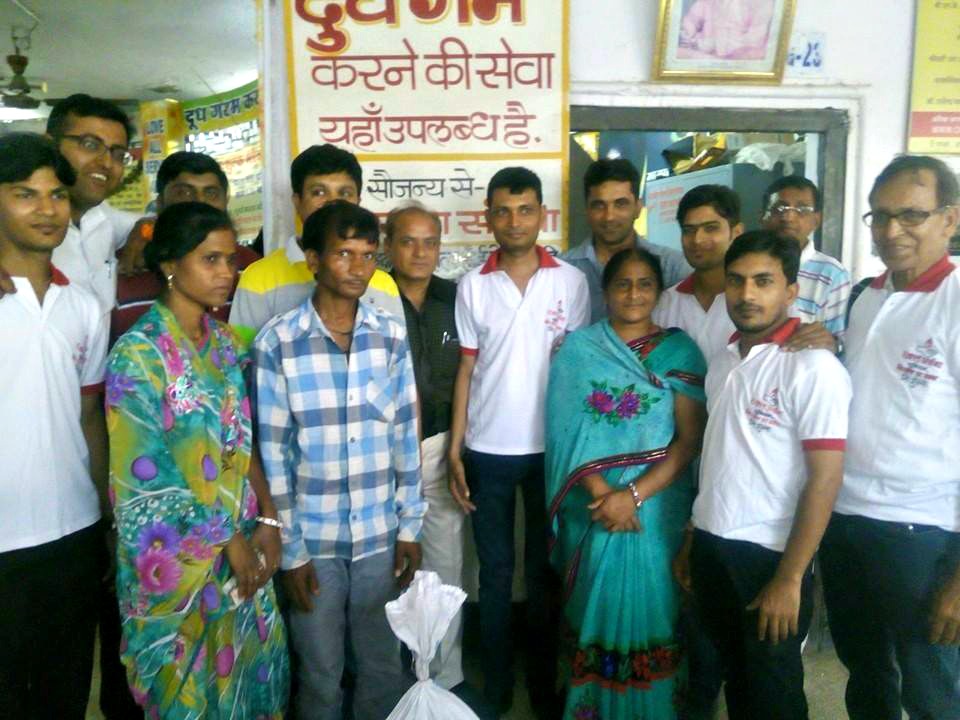 The organisation is also involved in awareness activities: "Awareness about blood donation is just as, if not more, important than blood donation itself. So we do a lot of activities. Last year, we took out a bike rally in Dharwar and got more than a thousand new members."
The group now has plans to expand to all corners of the country: "We want to help as many people as we can," Ujjwal says quite simply.
If you or your loved ones need blood, you can contact Rakt Archana at these numbers – 9753660006,9926834399, 9926166648
You can also connect with the group here.
Featured image source: Flickr
Like this story? Or have something to share? Write to us: contact@thebetterindia.com, or connect with us on Facebook and Twitter (@thebetterindia).
We bring stories straight from the heart of India, to inspire millions and create a wave of impact. Our positive movement is growing bigger everyday, and we would love for you to join it.
Please contribute whatever you can, every little penny helps our team in bringing you more stories that support dreams and spread hope.
Tell Us More