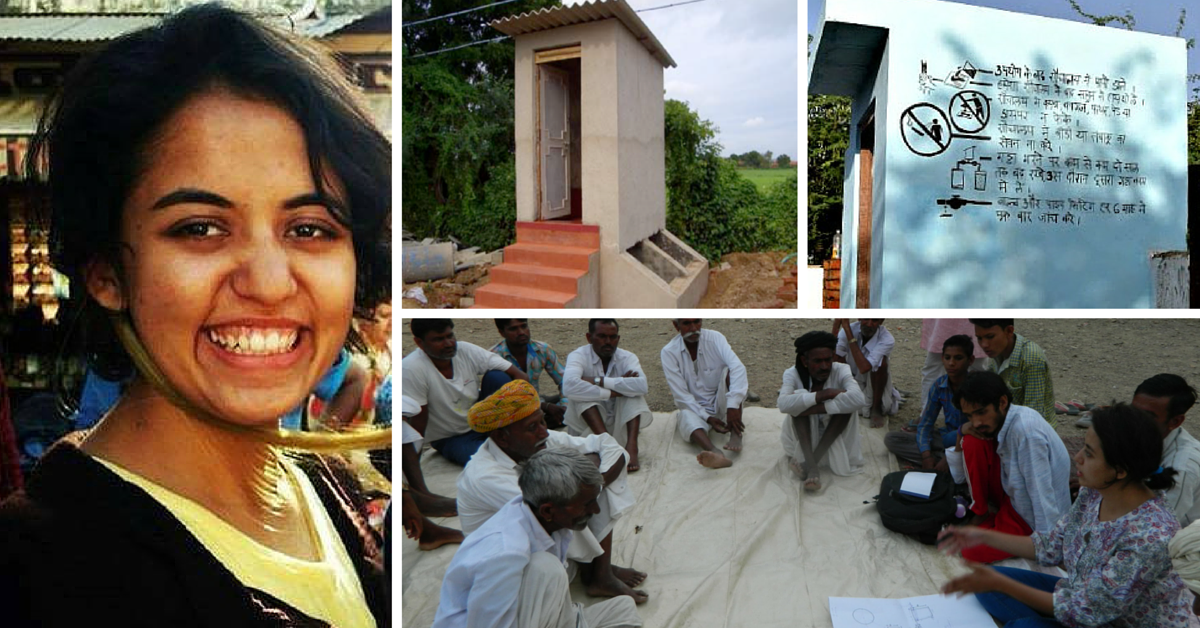 Suriya Ansari, a former engineer, is helping improve the health and sanitation conditions of rural India with a simple, cost-effective toilet solution.
Suriya Ansari, a former engineer, is helping improve the health and sanitation conditions of rural India with a simple, cost-effective toilet solution.
Ever so often, life takes an unexpected turn. You might find yourself speeding down the expressway to professional success one day, only to meander through the scenic route to self-fulfilment the next. Whatever the destination, it is the journey that counts, a fact that young Suriya Ansari can attest to.
Suriya worked with an MNC as a hydro turbine product design engineer for two years before the routine of a corporate job got to her:
"I thought that if I completed my engineering and found a good job with an MNC, I would be happy. That was the plan. But I was not. I realised I wanted to do something more with my life," she says.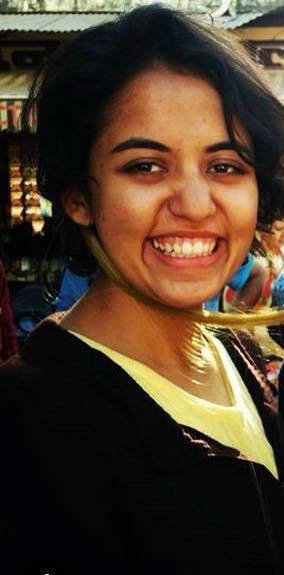 Suriya quit her job and spent a year travelling before she came across the SBI Youth for India Fellowship, a 13-month-long programme that gives young people in India an opportunity to work on rural development projects with experienced NGOs. "I decided to take it up and see where it would lead me," she says.
Suriya requested that she be allowed to work on the solar project with Barefoot College: "I felt that I could apply myself best in the area of renewable energy," she explains. But, as luck would have it, the project had already been taken up by another Fellow.
On the look-out for a project, Suriya stumbled upon inspiration in Tikwada, an hour's journey away from Tilonia, Rajasthan, where she was posted:
"I was conducting a survey on rain water harvesting in the village when I realised that the toilets in the school were in a poor condition," she says.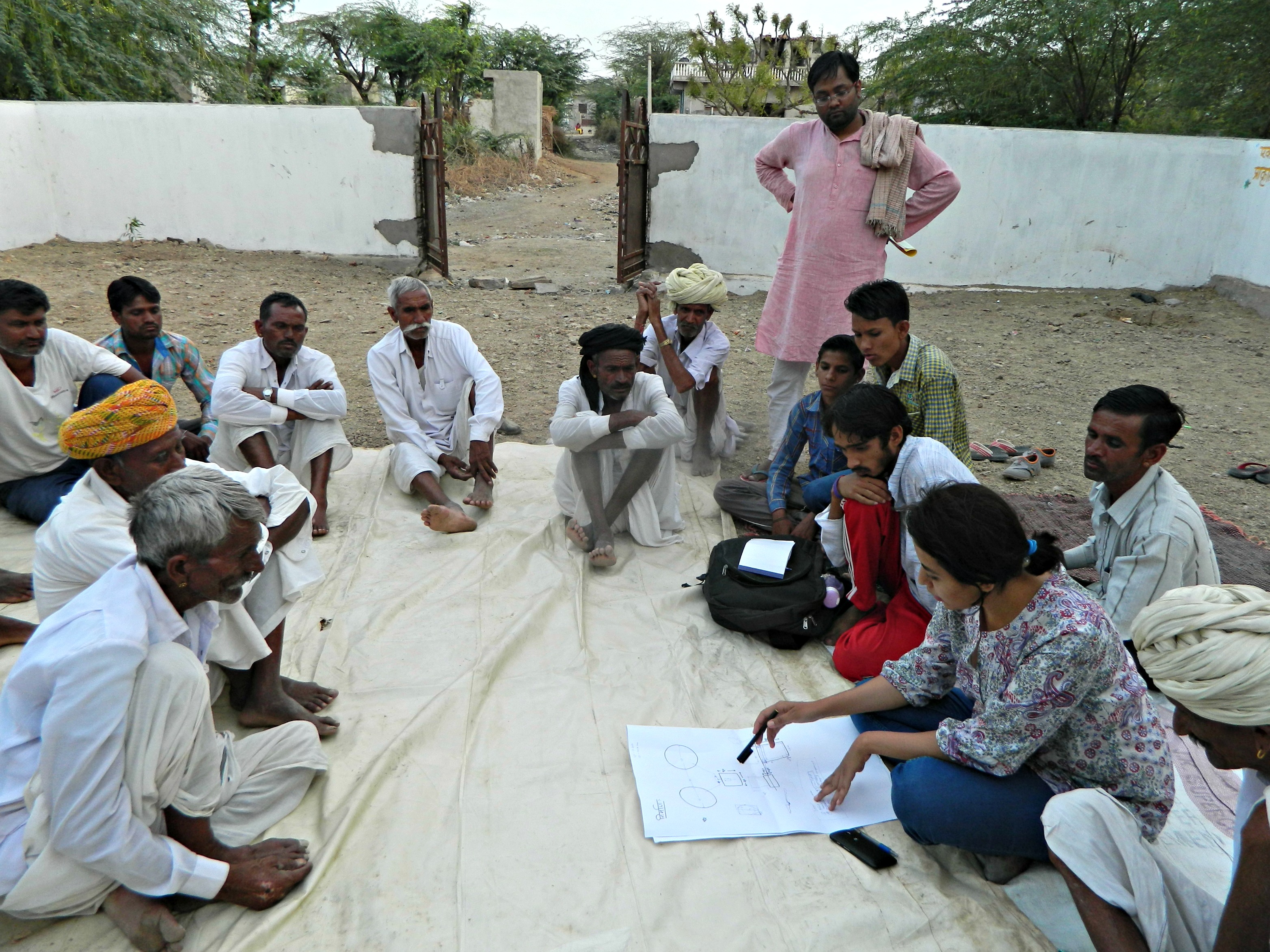 "It was around the same time that they were implementing the Swachch Bharat Abhiyaan," Suriya remembers, "so I asked the people whether they were facing any problems and why."
Suriya found that few people could afford to build toilets, even with the subsidies:
"Many of them are daily wage labourers who earn Rs. 200 or Rs. 300 a day. As long as they have work, they have money. On the days that they don't, they are often struggling to make ends meet. Many of them told me, 'From where do I get money to build a toilet when I cannot even feed my family?'"
There was also a lot of pressure on the communities. "They were told that their pensions would be stopped, that their NREGA jobs would not be given to them or that they would not get the rations," Suriya recounts.
This forced them to take on loans at high interest rates, pushing many families into financial distress.
"Additionally, water scarcity is a big problem here," Suriya says. "The water that the village gets is barely enough. They are often forced to spend about Rs. 12,000 and get in tankers once a week."
"For them, using this water in the toilets becomes an additional burden on an already strained resource," she explains.
"I also realised that while there was a lot of work being done on the rain water harvesting front, no work was being done on the sanitation front because of the water scarcity. That's when I decided to plan my project around sanitation," says Suriya.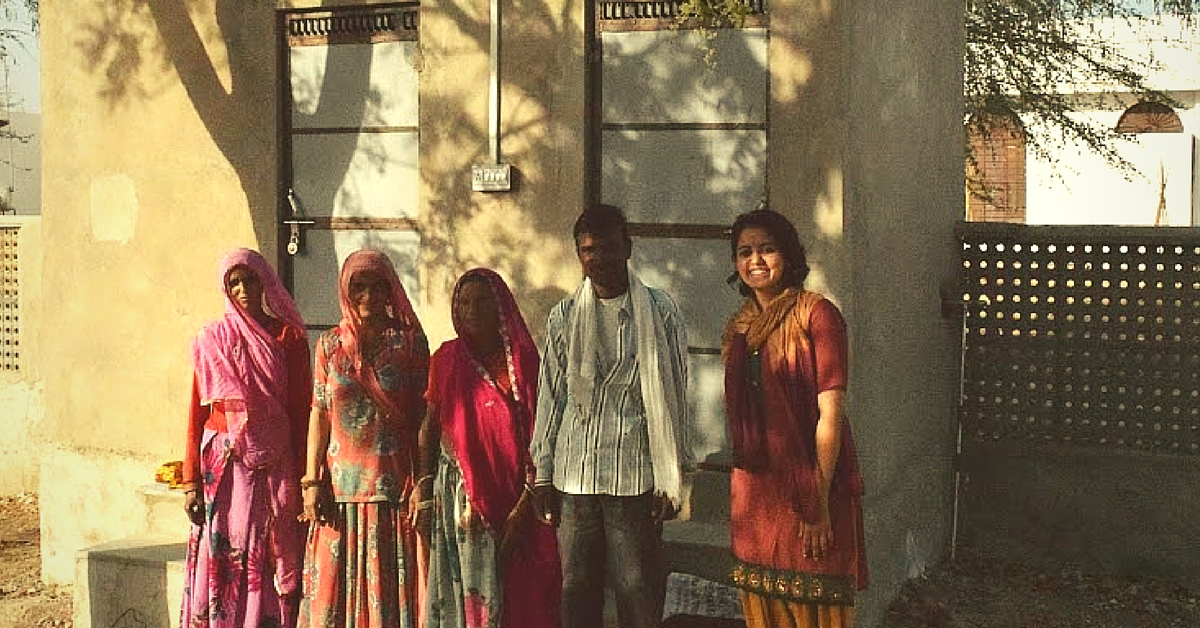 There were a couple of hits and misses along the way before Suriya finally chanced upon a solution that would answer all of Tikwada's concerns. "A friend told me that Gram Vikas was already working on a low-cost toilet solution in a tribal district in Odisha and that they were very successful. It was the 'twin-pit pour-flush' system."
Suriya, who had already been researching the model, was given a chance by Barefoot to visit Odisha and see the model at work.
After her visit, Suriya set to work on the prototype in December, 2015. By the end of January, the prototype was functional in Barefoot's mess in Tilonia.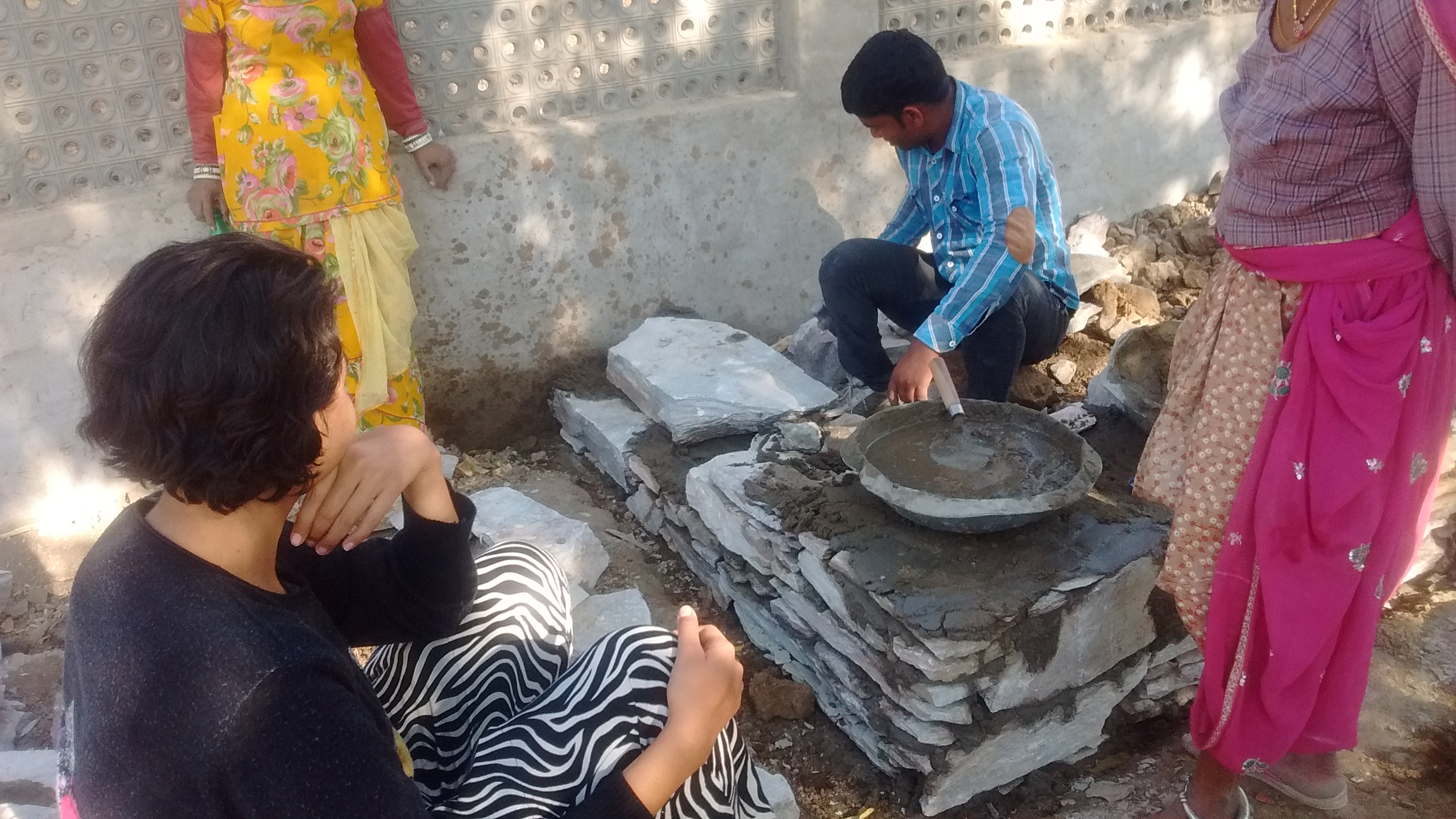 The 'twin-pit pour-flush' model not only addresses the cost and water issues faced by most of rural India, but does so while meeting international standards of health and hygiene as well as quality.
Explains Suriya: "The toilet pan, the pits and the junction chamber are the three elements of the model. The toilet pan connects to two external pits via the junction chamber."
The toilet pan used is called a 'deep rural pan' and has a steep slope so that gravity can work its magic, and very little water will be used – and needed – in the flush.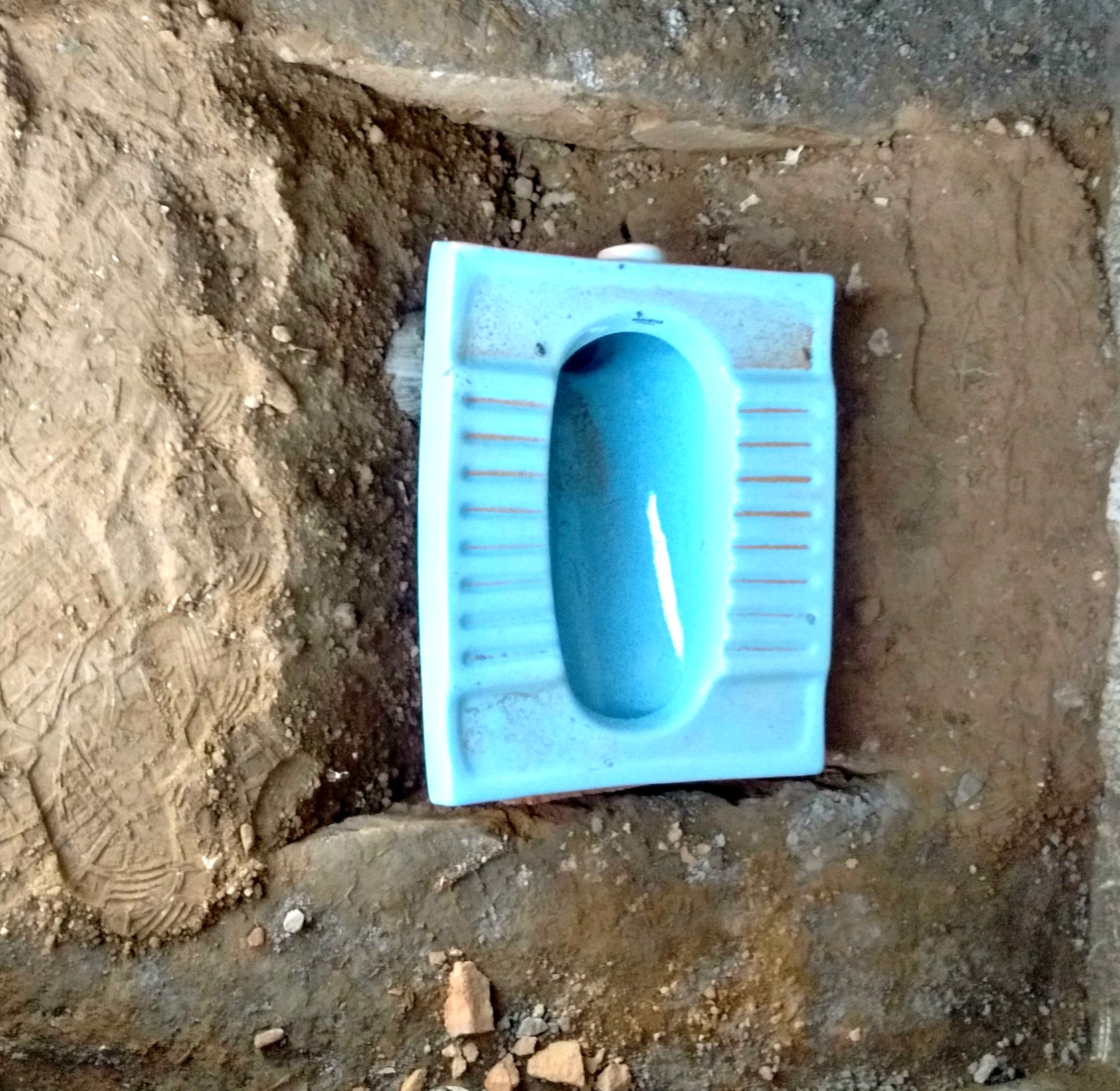 "Regular flush tanks use about a bucket of water per flush. This model uses only one or two mugs of water per flush," explains Suriya.
On flushing, the refuse makes its way to one of the two pits. "The pit is covered and sealed. It is also not plastered and kept kaccha. We call this a 'leak pit' since all the liquid leaks into the soil and is absorbed by it. The remaining sludge gets converted into manure after two years."
The pit helps keep the toilet from smelling, as was often the problem with the dry toilets in use. It is also the most hygienic and eco-friendly way to get rid of the refuse since most villages lack a proper drainage system.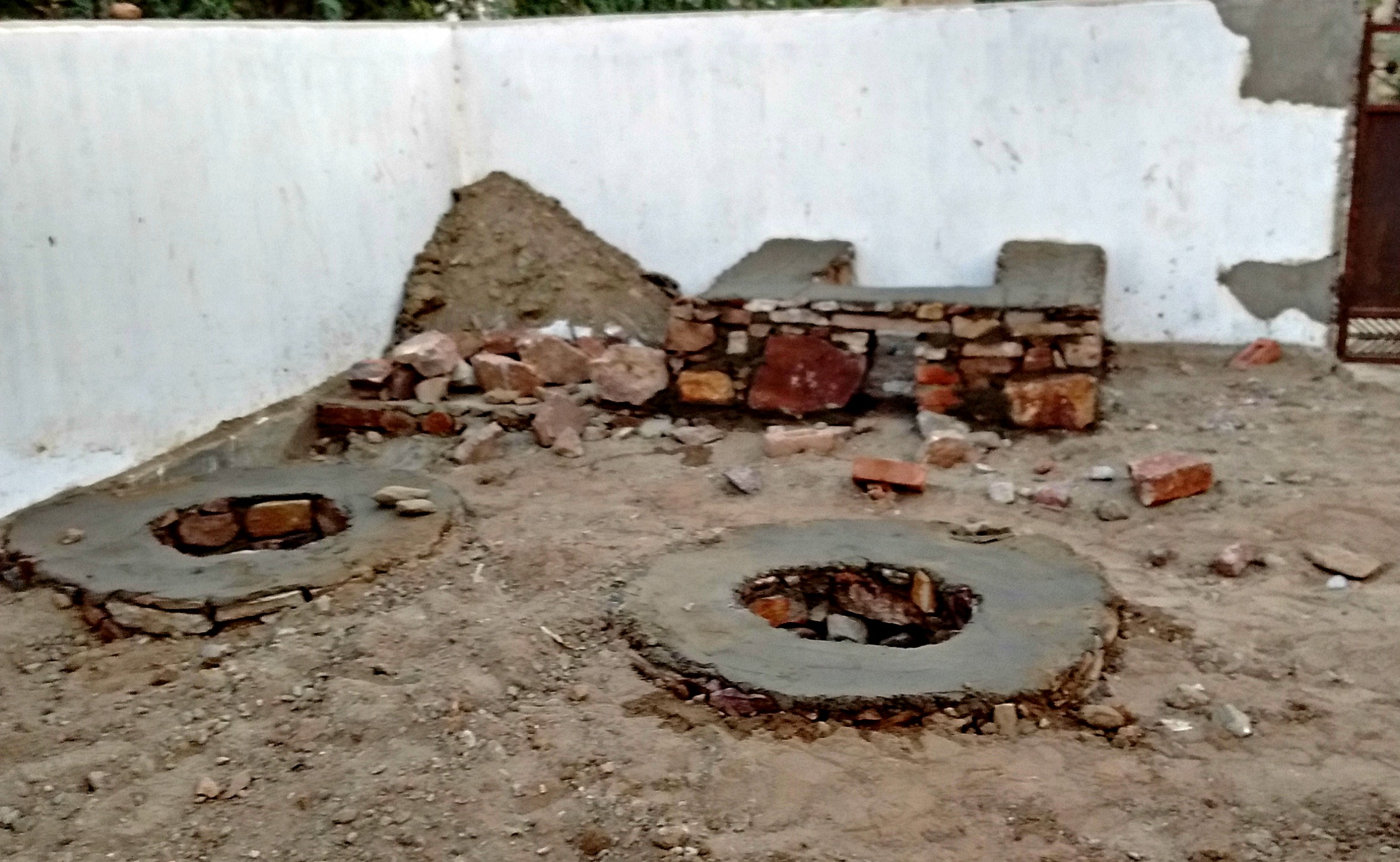 "Pit 1 is used for the first two years, after which Pit 2 is used, allowing the sludge in Pit 1 to convert to manure over the two years. After using Pit 2 for two years, you switch back to Pit 1," explains Suriya. "The longevity of this model is greater because you can alternate between the pits."
Suriya also made modifications to the original model: "In the Odisha model, when the time comes to switch from one pit to another, it is done manually. People dislike this, and if they don't switch pits, it defeats the purpose of the model. So to tackle this problem, I used a simple solution: a valve that closes the entrance to one pit and opens it for the other."
Yet, perhaps most remarkable of all, is that this eco-friendly toilet solution costs little more than half the cost of a regular toilet.
"A regular toilet comes up to around Rs. 50,000. This one comes up to around Rs. 28,000," Suriya says.
Despite the low cost, Suriya believes that the only way to ensure that toilets are viewed as a boon and not a punishment is if governments and NGOs get together to offer interest-free 'Water and Sanitation Loans.'
"The Swachch Bharat Campaign can be a real success only when the community is given the power to decide what design requirements fit in their budget," Suriya explains. "It should be a bottom-up approach so that this can be sustainable."
Already, the eco-friendly model has caught the interest of a community in Kotri where Suriya, a volunteer, two labourers and a mason set up a toilet in just 10 days.
"The people in Kotri thought that given the cost of the project, the toilet and structure would be of poor quality. Now they believe that it is the best toilet in the area."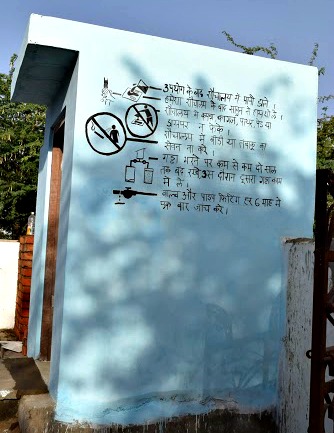 More than 80 women are all set to benefit from the construction of this toilet. It has also attracted people from nearby villages who have approached Suriya with requests to build toilets in their communities. "We have received some requests to build household toilets as well," she says.
But finance is proving to be the biggest obstacle. "Raising funds is taking a lot of time," confesses Suriya. "Whenever I get the funds, I build the toilets. But it has been slow."
Despite the many twists and turns life has taken to get Suriya here, her journey has not only impacted her but the lives of those around her as she slowly but surely improves the health and sanitation conditions in rural India.
Interested in applying for the Youth For India Fellowship?

Like this story? Or have something to share? Write to us: contact@thebetterindia.com, or connect with us on Facebook and Twitter (@thebetterindia).
Tell Us More
We bring stories straight from the heart of India, to inspire millions and create a wave of impact. Our positive movement is growing bigger everyday, and we would love for you to join it.
Please contribute whatever you can, every little penny helps our team in bringing you more stories that support dreams and spread hope.