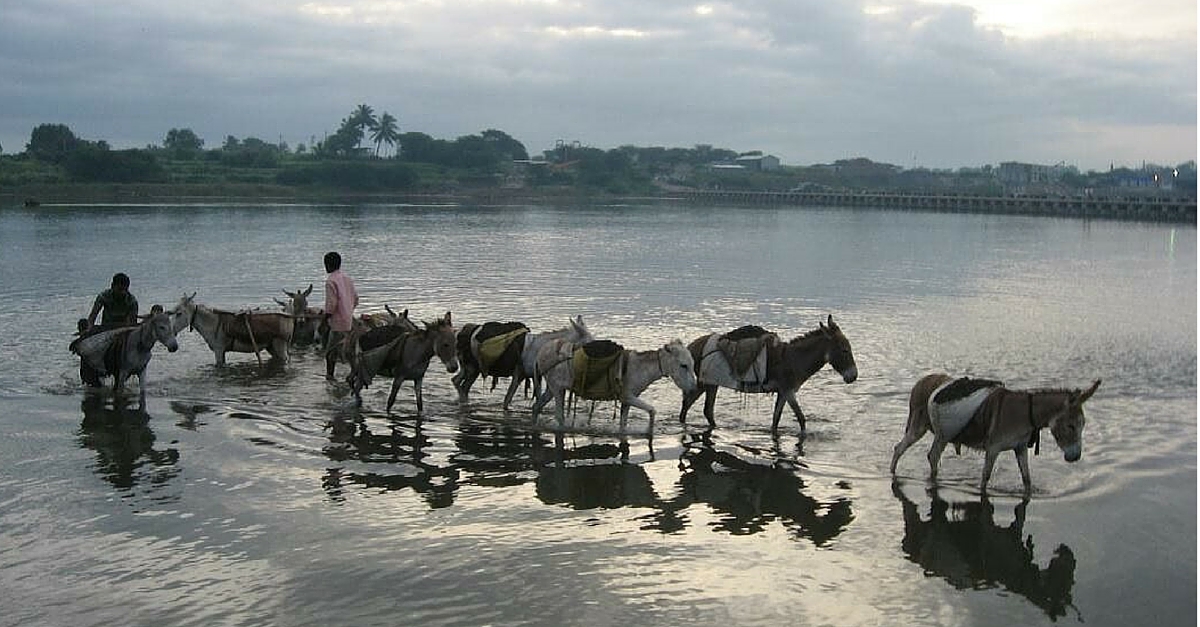 Donkeys are hardy animals, domesticated by communities around the world, which often exploit these hard working creatures. The Donkey Sanctuary, established in the UK, works with many countries to help sensitise the owners of these beasts of burden.
Donkeys are hardy animals, domesticated by communities around the world, which often exploit these hard working creatures. The Donkey Sanctuary, established in the UK, works with many countries to help sensitise the owners of these beasts of burden.
The beast of burden, the donkey, is one of man's oldest companions. The ancestor of the donkey is the African Wild Ass, which was probably first domesticated in around 4000 B.C. in either Egypt or Mesopotamia. As these animals were found to be agile, hardy and hard working, it made a lot of sense to domesticate them. Today, most wild ass species are either extinct or are endangered while the domesticated species are common around the world.
'Slogging like a donkey' is a very commonly used phrase to describe someone who is very hard working. It is true that donkeys are made to work excessively in almost all the countries they are found in. In India, specifically, they are often made to work long hours and not cared for very well.
The income of donkey-owning families is usually so meagre that they can barely make ends meet. As a result, these animals are often left to fend for themselves for food and shelter.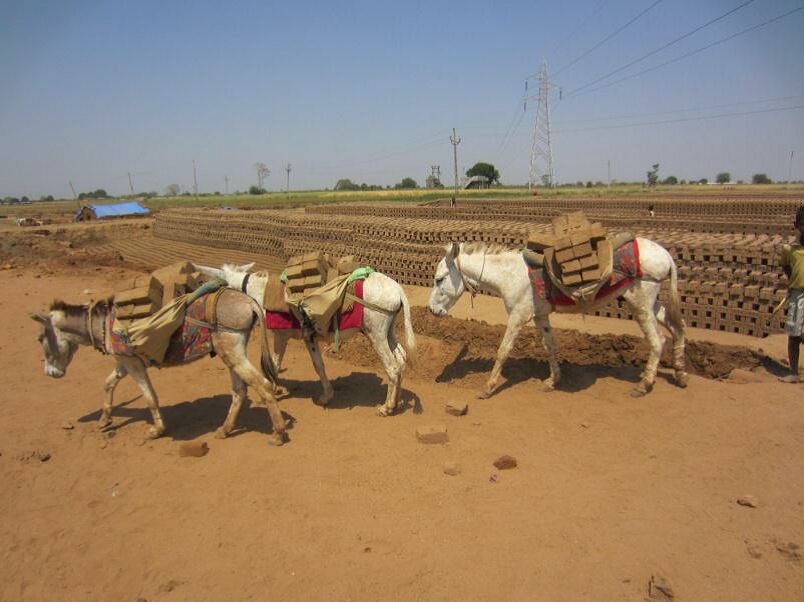 "Many donkeys and mules in India work long hours on building sites and in brick kilns, to help their owners earn a basic living. Despite soaring temperatures they often have to work long hours without food, water or rest. They suffer open wounds caused by badly made, ill -fitting harnesses. They are even beaten regularly with sticks to make them work harder due to the pressure on the owner to get the job done on time. These issues have to be seriously addressed," says Vinod Khurana, Country Head of Donkey Sanctuary India (DSI).
What DSI does
One of the main avenues that DSI helps in is providing mobile clinics, which regularly visit areas where there is a high concentration of working donkeys. These clinics give medical attention to the animals. Donkey owners are trained to treat minor ailments, which they do willingly. Once the members of the donkey owning communities understand the need for immediate medical attention to their animals, they tend to take more interest in these issues.
The veterinary doctors are accompanied by the education team and field staff in these mobile clinics.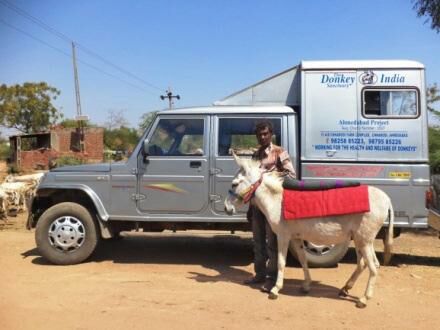 Another area where DSI plays a very major role in is educating the communities in welfare issues related to donkeys and mules. DSI also tries to help entire communities with the schooling of children, arranging aid for the physically handicapped,and taking care of the donkeys of needy owners.
DSI believes is conducting community awareness programs through street plays and puppet shows.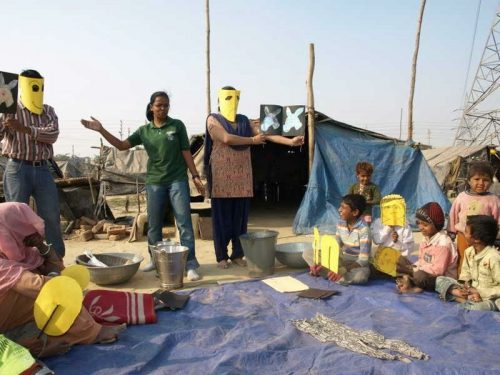 "The donkey and mule owners have learnt to make soft cotton hobbles for their animals. Instead of using sharp spikes to tether the animals, they are encouraged to use rubber tubes or round welded posts. They are encouraged to give salt and adequate water in summers and special sessions are organized when there are accidents or colic cases of the animals to deal with," adds Rashmi Sharma, Communications Manager at DSI.
At places of pilgrimage, donkeys and mules are often used to carry pilgrims to the temples. These donkeys usually suffer from lameness due to poor hoofs and closed rubber shoes. They also suffer from dental problems as donkeys are supposed to be fed with medium stemmed forage and are instead given barn feed or have to search for their own food in dustbins and short grass on roadsides. Diarrhea and colic are serious stomach issues that these animals suffer from, apart from the dental and oral ones.
DSI does not only spread awareness about care for donkeys and mules among the people who belong to the donkey owning communities, it also conducts school awareness programmes in cities to make children aware of these hard working animals.
These awareness programs are usually fun and interesting and children and teachers respond very positively towards them.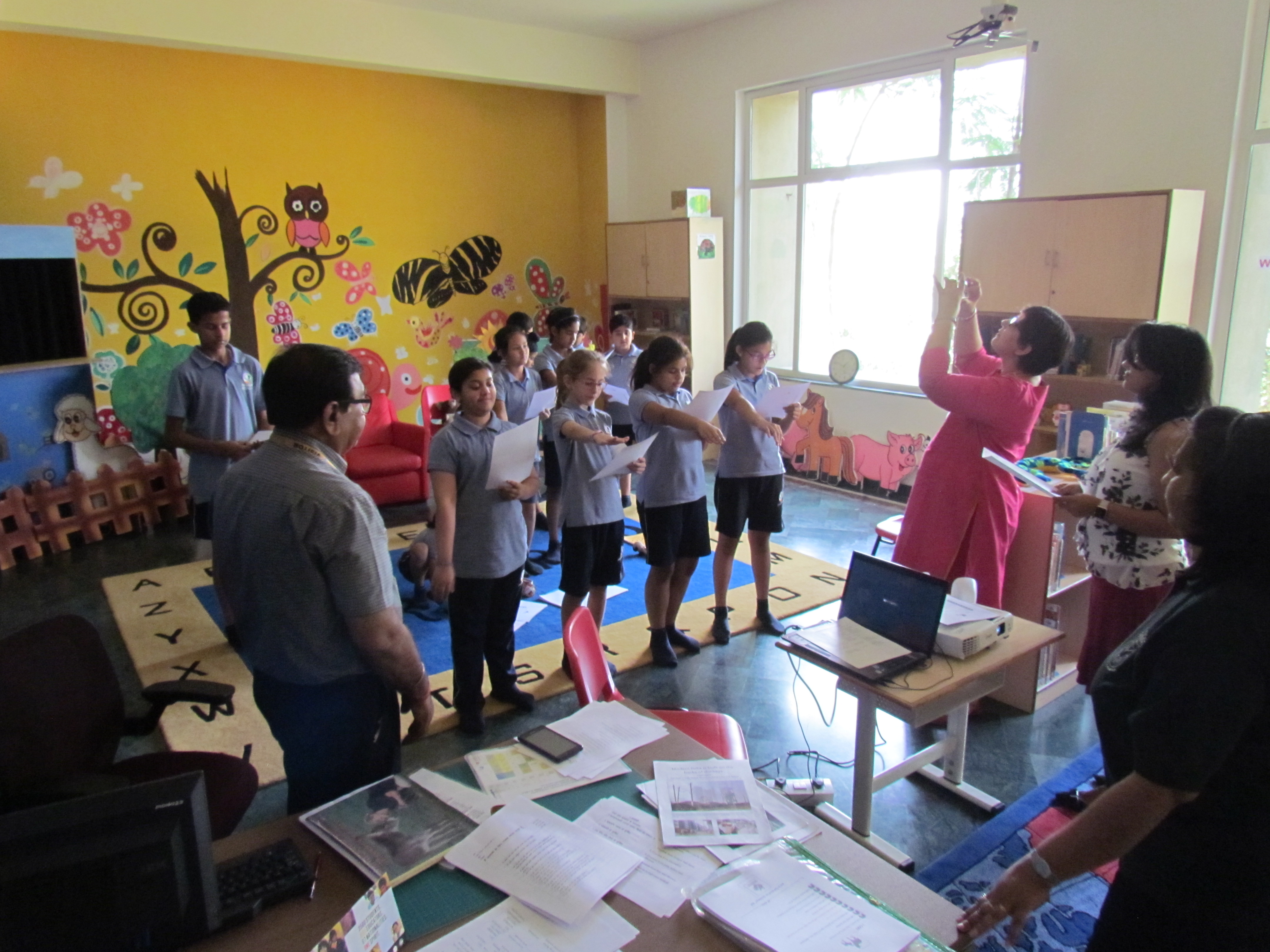 "Donkey therapy is another new concept that DSI promotes. In homes for persons with special need and in old age homes, it is found that people love to interact with donkeys. Petting and feeding them gives these people a lot of happiness and of course, gives the animals a lot of happiness too," says Vinod Khurana.
The Founder and her work
The Donkey Sanctuary came into being in 1969 when the Late Dr Elizabeth Svendsen MBE, found seven of her favourite animals in an extremely miserable state at the Exeter market in Devon in the United Kingdom. Fortunately, by then she had a country house with a large piece of land where she could easily accommodate these animals. Donkey Sanctuary UK was registered as a charity organisation in 1973.
Slowly, the number of donkeys on her premises started increasing and she was able to give love and compassion to these abused, neglected and abandoned animals.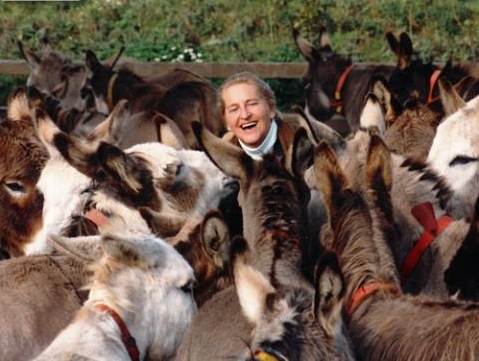 Soon, this amazing lady began to hear about the way donkeys and mules were treated in other parts of the world. In 1976, she made her first international visit to Greece and Turkey. Donkey Sanctuary UK spread its wings very soon into these countries. The same year the International Donkey Protection Trust was registered.
It was not too long before Donkey Sanctuary began operations in many other underdeveloped countries where donkeys and mules are used for various difficult jobs.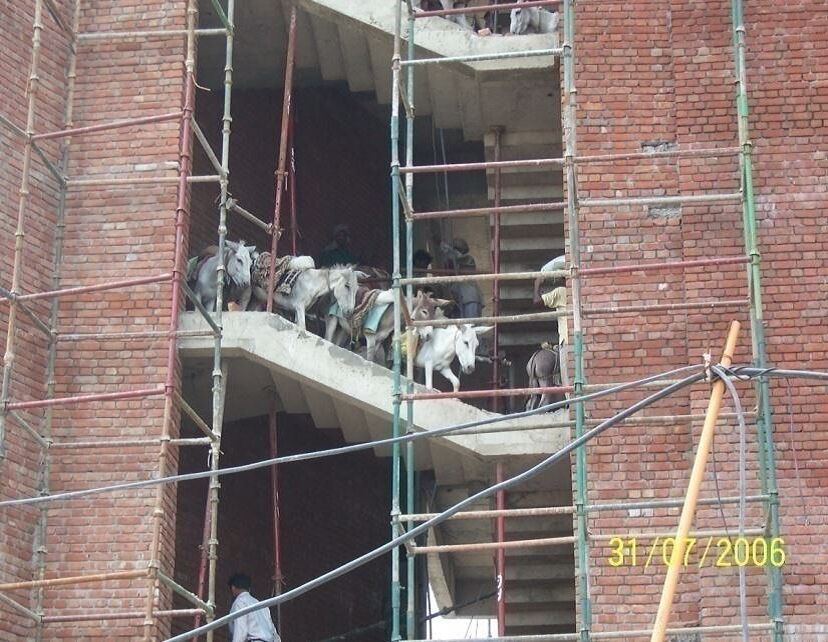 The India program was started in 1998 and was registered as a charity organisation in 2002. The organization, funded by Donkey Sanctuary UK, operates five projects in the country in Delhi, Ahmedabad, Gwalior/Rhajakhera, Sholapur and Sikar. In most places in India, there are locally based organizations that help take care of the needs of these beasts of burden and their poor communities. Donkey Sanctuary India works alongside them and they support each other in their work for the cause.
Ultimately, Donkey Sanctuary hopes that very soon donkeys and mules will be able to live lives free from suffering. The goal is that through understanding, collaboration and support, these animals will one day be respected for their hard work.
To know more about their work, you could check their international website or call them at: +91 11 26562223 .
Photo Credits: Donkey Sanctuary India
Like this story? Or have something to share? Write to us: contact@thebetterindia.com, or connect with us on Facebook and Twitter (@thebetterindia).
About the author:
Aparna Menon is a freelance writer, writing for various newspapers for the past 10 years. Her main fields of interest are wildlife, heritage and history. A keen traveler, she loves to read and write and does a lot of art work too.