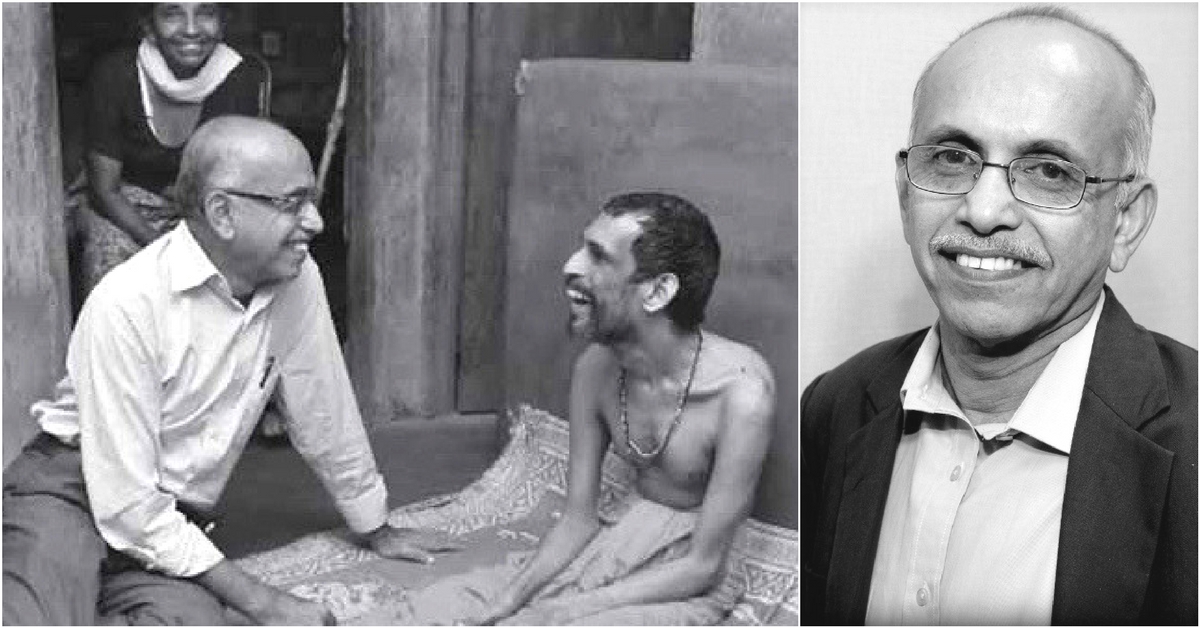 Pallium India offers palliative care services free of cost to the needy, giving thousands a better quality of life – and death.
Pallium India offers palliative care services free of cost to the needy, giving thousands a better quality of life – and death.
There are some moments in life that define you. They stop you in your tracks, rudely shake you awake from your comfortable existence and push you to reconsider your life choices. They go on to guide your every decision and become an intrinsic part of your character.
M R Rajagopal experienced one such moment at quite a young age. He was studying medicine when his neighbour was diagnosed with cancer.
"He lived about 100 metres away," recalls 68 year-old Dr Rajagopal, "All night I could hear him screaming in pain. The family asked me if I could help because I was a medical student, but I was in my first year and did not know much."
"I remember that I avoided him and the family and did not even visit him. I felt terribly helpless. That helplessness has stayed with me all these years and was one of the reasons that made me look at pain as a disease."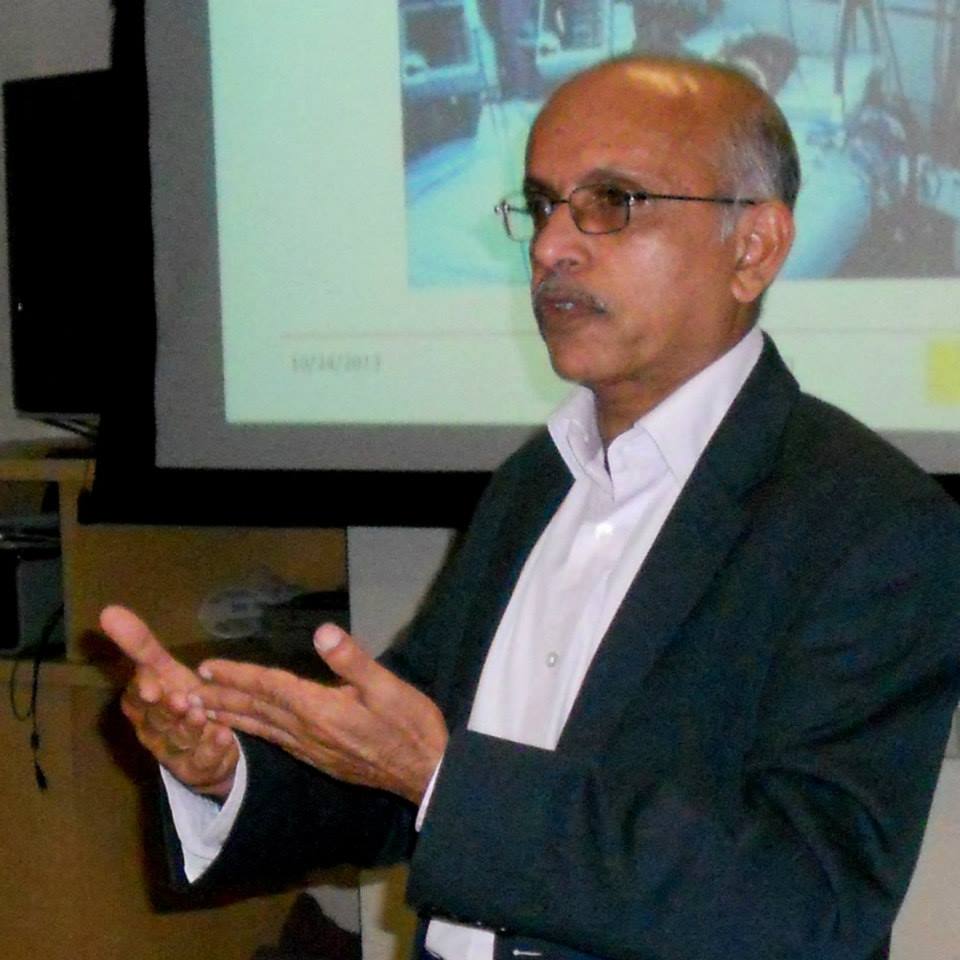 In the 1980s, Dr Rajagopal had yet another life defining moment, one that would go on to impact thousands of lives in the future.
"When I was working as an anaesthetist in the Medical College of Calicut, I treated a 42 year-old college professor who had cancer. He was in agonising pain and I treated his pain with a nerve-block. It gave him pain relief and I was very happy," says Dr Rajagopal.
When the professor asked Dr Rajagopal when he could come back to continue the treatment, the doctor told him that he needn't come back unless the pain came back. The professor went home and committed suicide that night.
"I later learnt that nobody had given him any information about the disease. When I told him not to come back, he realised that his disease was incurable. I had not bothered to find out about the human being, about his feelings… The incident triggered me to look outside of pain, to look at the person as a whole."
And so began Dr Rajagopal's journey into palliative care.
"Palliative care aims to improve the quality of life. This goes hand-in-hand with curative treatment and continues to care for the person even if a cure is not possible. It also continues to support the family when the patient is gone. It is about quality of life and quality of death," explains Dr Rajagopal.
"Today, medicine focuses on the disease only, while palliative care looks at the person and the family. We consider the treatment of the disease important, but we consider the person and their family more important."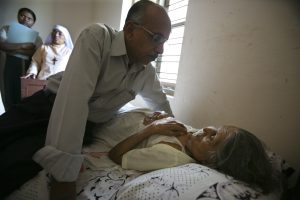 In 1993, driven by the desire to provide palliative care to the needy, the doctor started the Pain and Palliative Care Society. In one short year, the Society developed a full-fledged home visit programme with trained doctors making their way to bed-ridden patients, often in far-flung rural areas and sometimes in neighbourhoods in their own cities.
In a bid to curb the destructive effects of the disease on patients and their families, the organisation offers patients free treatment as well as free medicines. For families who are struggling to put food on the table, food packets are provided.
"We also identify children who are at risk of dropping out of school from these families and support their education. At present, we support around 329 children in and around Trivandrum," Dr Rajagopal says.
In 2003, driven by the dream to provide all Indians access to palliative care, Pallium India was formed.
As the organisation grew, so did its activities. Pallium India went from providing palliative care in Kerala, to setting up palliative care units in existing institutions across the country.
The organisation actively seeks out institutions to partner with locally, trains their personnel, helps them set up their palliative care units and continues to provide them with institutional, need-based support for around two years. "By then, all of them become rather self-sustaining," says Dr Rajagopal.
Pallium India has helped set up Palliative Care Units in Dehradun, Lucknow, Patna, Shillong, Agartala, Nagpur, Pondicherry, Jamnagar and many other places.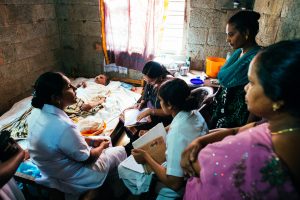 Several of these Centres conduct free home visits and offer free medication as well.
A few years into his work, Dr Rajagopal also realised that he was greatly handicapped by outdated and impractical laws that restricted access to essential pain relief medication like morphine. "We realised that without changing the laws and policies, we could not hope to make much progress," he says.
While he had already been advocating policy change at the state level, with Pallium India, his voice found a national audience.
In 2014, Pallium India's advocacy efforts paid off and the Parliament passed an amendment to the Narcotic Drugs and Psychotropic Substances Act, making pain relief medicine more accessible to those suffering from chronic pain. The amendment provided a huge boost to the palliative care movement in India.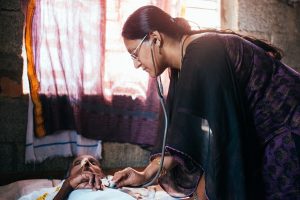 Yet, in many ways, the work is only just beginning. "Legal barriers are not the only barriers we face. Two generations of doctors and nurses have not even seen a morphine tablet. They simply do not know about it," Dr Rajagopal says. "More shocking still is that pain assessment and management is not a part of the medical curriculum in India. It is an atrocious state of affairs."
Pallium India has set out to rectify this situation by setting up palliative care training centres in different parts of the country. "Without education, we cannot make progress. It is a step up," says Dr Rajagopal.
The centres will help create a crop of medical personnel efficient in dispensing palliative care services, ensuring that palliative care becomes a more widespread phenomenon.The organisation is now looking at increasing its national presence and running several awareness programmes.
"When I was in Delhi recently, a doctor asked me what palliative care is," says Dr Rajagopal. "A study published in 2014 found that one third of the doctors in UP had not heard of palliative care."
Awareness is – undeniably – the need of the hour.
To know more about the incredible work the organisation is doing, log on to their website www.palliumindia.org
You can also contact them at info@palliumindia.org
Like this story? Or have something to share? Write to us: contact@thebetterindia.com, or connect with us on Facebook and Twitter (@thebetterindia).
We bring stories straight from the heart of India, to inspire millions and create a wave of impact. Our positive movement is growing bigger everyday, and we would love for you to join it.
Please contribute whatever you can, every little penny helps our team in bringing you more stories that support dreams and spread hope.